As contagious as chickenpox | Biden's big deal | RIP, Dusty
Friday, July 30, 2021
---
COVID



► From NY Times — CDC internal report calls Delta variant as contagious as chickenpox — The Delta variant is much more contagious, more likely to break through protections afforded by the vaccines and may cause more severe disease than all other known versions of the virus, according to an internal presentation circulated within the CDC. The Delta variant is more transmissible than the viruses that cause MERS, SARS, Ebola, the common cold, the seasonal flu and smallpox, and it is as contagious as chickenpox, according to the document.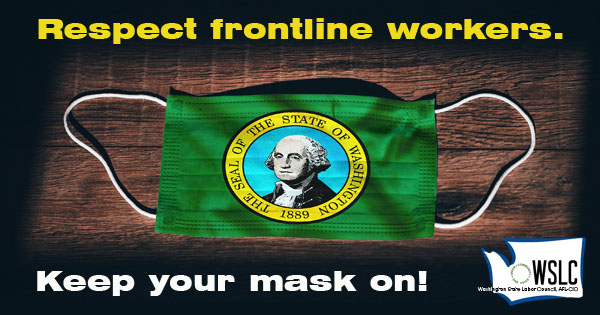 ALSO TODAY at The Stand — UFCW calls for a national mask mandate — With explosion of highly transmissible COVID Delta Variant, UFCW says frontline workers must be protected.
► From the Columbian — Clark County cases surge by 26.5% over last week
► From the Tri-City Herald — Tri-Cities cases doubling faster than weeks ago. We're back to last year's level.
► From the Tri-City Herald — It's time to trust doctors instead of Internet (editorial) — What's it going to take to convince Tri-Citians to get the COVID vaccine? When the unvaxxed account for 97% of new COVID cases in our community, you'd think people would get the hint. Maxing out Washington state hospitals was the primary concern throughout 2020, and here we are a year later struggling with the same problem. Only this time, the situation is even more frustrating because it could be avoided.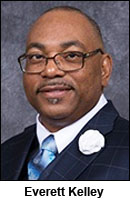 ► From Politico — Biden rolls out aggressive plan to jump-start vaccination — Biden issued a directive Thursday that will require about 2 million federal employees to disclose whether they've been vaccinated against COVID-19, or else submit to regular testing. AFGE President Everett Kelley, who is urging members to get vaccinated if they can, said he expects any COVID-related changes to working conditions to be negotiated with members before they're implemented: "Based on today's announcement, it is our understanding that under President Biden's proposal the vast majority of federal employees would not have to be vaccinated as a condition of employment, but that those who choose not to receive the vaccine may face certain restrictions."
► From the AP — Biden push to vaccinate feds forces uncomfortable questions — Getting the policy right will take time, and vary across government agencies. The same holds for private companies, for which the White House is trying to provide a guide. It's not like there's a cheat sheet. Nothing on this scale has been attempted before in the face of a virus morphing in real time to become a bigger threat.
---
LOCAL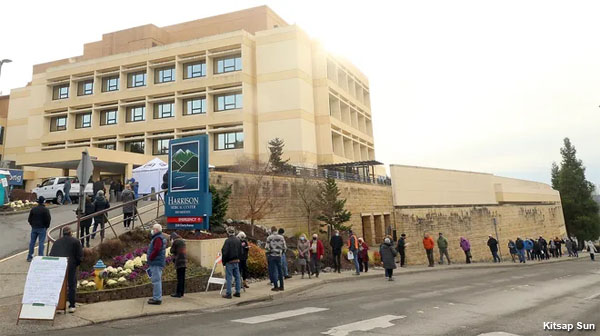 ► From the Kitsap Sun — Citing staffing, Virginia Mason Franciscan Health closing Bremerton ER 'temporarily' — The emergency department at the St. Michael Medical Center campus in Bremerton is closing "temporarily," Virginia Mason Franciscan Health announced, pointing to staffing issues as the reason for the decision. Noting what it said was a "severe" staffing shortage in health care throughout the region and across the country, the provider said the closure of the Cherry Avenue emergency room would begin Friday evening.
► KXLY (Spokane) — Excessive Heat Warning in effect as temperatures hit 100
► KNKX (Tacoma) — Moderate heat risk this weekend could pose health threats
---
THAT WASHINGTON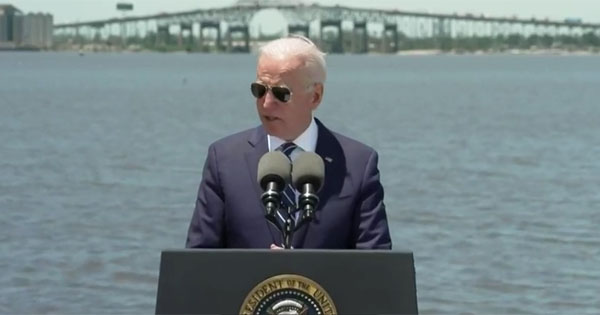 ► From Vox — What's in the new infrastructure bill — and why it's a big deal — Not many people wake up thrilled at the possibility of a federal bill on infrastructure. But news of a $1 trillion infrastructure agreement between Democrats and Republicans, with $550 billion in new spending, is a big deal — one that could directly and indirectly affect Americans' lives. The bill includes a lot of measures that will help current and future generations: a major expansion of high-speed internet; spending for roads, bridges, and public transit; and funding for clean drinking water. It would include new measures to combat climate change, including money for electric vehicles and modernizing the power grid.
► From Politico — Schumer says he has votes for moving $3.5 trillion package — Senate Majority Leader Chuck Schumer said Thursday that all 50 Democrats will vote to move forward on the party's $3.5 trillion social spending proposal. However, some Senate Democrats don't support the overall cost of the legislation, and say they want changes.
► From the Washington Post — Schumer, a leader more liked than feared, faces test of whether he can deliver the 'big and bold' agenda he's promised
► From HuffPost — Senators go after unemployment fraud — but not tax cheats — to pay for infrastructure — Under pressure from conservative groups, GOP senators refused to strengthen IRS enforcement to pay for the bipartisan infrastructure deal.
► From Railway Age — Rail labor ordered to negotiate crew size — Another step in industry efforts to reduce train crew size to just one locomotive engineer was achieved by three Class I railroads July 28 with the finalizing of four binding arbitration awards. The awards require the Transportation Division of the Sheet Metal, Air, Rail and Transportation Workers (SMART-TD) union, which represents conductors, to bargain collectively with those Class I railroads and some smaller carriers over minimum train crew size that currently is two people—one engineer and one conductor.
EDITOR'S NOTE — At last week's 2021 Convention, Washington State Labor Council delegates approved a resolution in support of H.R. 3684, the Invest in America Act, which includes provisions requiring all trains operating in the United States are staffed with a crew of no fewer than two persons.
► From Bloomberg Law — Biden DOL clinches rollback of Trump-era joint employer rule — The Biden administration voided a signature Trump-era regulation that limited the circumstances under which multiple businesses share liability for wage violations. The result creates an avenue for potential federal wage crackdowns on corporate relationships involving workers at affiliated businesses, a major issue for franchise brands such as McDonald's.
EDITOR'S NOTE — And then, there's this…
---
NATIONAL
► From The Guardian — 'We went from heroes to zeroes': U.S. nurses strike over work conditions — Last April people across America came out of quarantine each night to cheer the healthcare workers fighting to save lives a the height of the coronavirus pandemic. Sixteen months on, nurses around the U.S. are holding strikes and picket actions amid claims of deteriorating working conditions and severe understaffing issues.
► From Jacobin — 17,000 University of California researchers could soon win a union — University of California student researchers have announced they have union authorization cards from a super-majority of 17,000 researchers throughout the UC system — one of the largest union drives in recent U.S. history. We spoke to three of the researchers about why they want a union.
EDITOR'S NOTE — Do your research! Get more information about how you can join together with co-workers and negotiate a fair return for your hard work. Or go ahead and contact a union organizer today!
► From WESA — Google contract workers win first labor deal after nearly 2 years of negotiations — Nearly two years after unionizing, contract workers based at Google's Bakery Square office have ratified their first labor contract. In a 51-4 vote tallied Wednesday night, employees of HCL America approved the agreement, ending an unfair labor practices claim against the company that had been pending before the NLRB.
EDITOR'S NOTE — It shouldn't be so hard to get a first contract. That's one of the many things the PRO Act would fix. It would ensure that workers can reach a first contract quickly after a union is recognized. #PassTheProAct!
► From The Guardian — One in five flight attendants endured a 'physical incident' as union demands action — Survey finds cases on the rise this year of U.S. airline passengers who sometimes become violent – most often over a mask mandate.
---
T.G.I.F.
► This week, ZZ Top bassist Dusty Hill passed away at 72. Alongside lead singer/guitarist Billy Gibbons and drummer Frank Beard, Hill had a remarkable 50-plus-year run with the band's original 3-man lineup right up until his last show about a week ago. Although Gibbons handled most of the vocals and Hill sang backup, Dusty took the lead in this classic ZZ Top hit. Who knew that a bunch of Texas blues rockers spoke Yiddish?  R.I.P., Dusty.
---
The Stand posts links to Washington state and national news of interest every weekday morning by 10 a.m.
Short URL: https://www.thestand.org/?p=100495
Posted by
David Groves
on Jul 30 2021. Filed under
DAILY LINKS
. You can follow any responses to this entry through the
RSS 2.0
. Both comments and pings are currently closed.