Washington's unions flex | "Entirely avoidable" | Coal strike continues
Monday, August 2, 2021
---
THIS WASHINGTON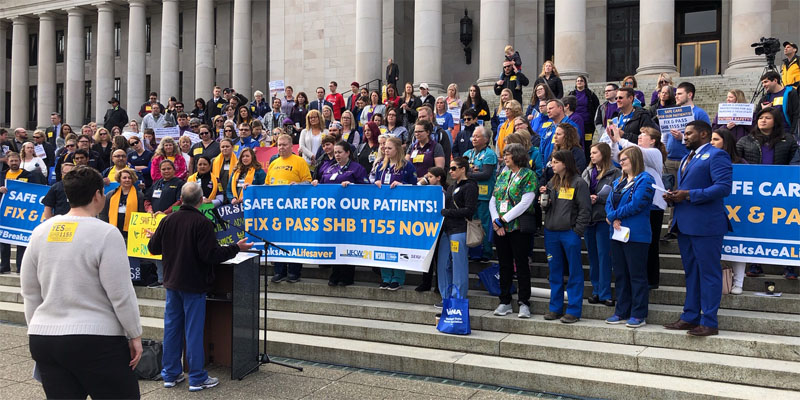 ► From the NW News Service — Unions flex political muscle, secure wins under Democratic one-party rule in Olympia — If America's unions are dying, no one told labor leaders in Washington. The state ranks fifth in the nation for union membership. That strength also translates to political power. In recent years, organized labor has helped Democrats solidify one party rule. In turn, unions have notched a succession of legislative victories… The Washington State Labor Council says that to the extent that unions wield influence, it's the result of organizing. "We are effective because we are organizers. It's what we do," said WSLC President Larry Brown.
► From the Seattle Times — How unions are racking up new wins in Democratic-controlled Washington state — State legislators in recent years have passed more than 20 new labor-backed laws. This year, organized labor went well beyond workplace issues. Unions helped Democratic lawmakers muscle through an ambitious expansion of child-care subsidies and a new capital-gains tax… Larry Brown, president of the Washington State Labor Council, attributed the unions' power to putting "boots on the ground" during election season and as advocates at the Capitol. And, "To be clear, most of the pro-worker policies we support benefit all workers, not just union members," Brown added.
ALSO TODAY at The Stand — Unions demonstrate 'power of organizing' at State Capitol — WSLC President's Larry Brown's statement to the reporters who wrote the stories listed above.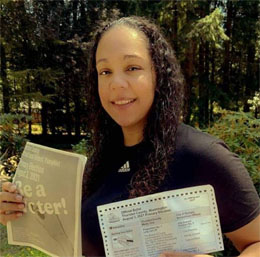 ► From the News Tribune — Restored voting rights for former prisoners is a game changer. Just ask this Tacoma mom (editorial) — Next year more than 25,000 previously incarcerated Washingtonians will be free to vote. Our state and two others, New York and Connecticut, passed laws this year restoring voting rights to people with felony convictions upon release from prison. Twenty states have now chosen this enlightened path. That means the 2021 primary and general elections mark the end of an era. Washingtonians who've done their time will no longer be denied an important launchpad to participate fully in community life.
► From the Seattle Times — Despite Washington's labor shortage, thousands on long-term unemployment can't find a job — t's one of the pandemic's biggest economic puzzles. Washington is recovering from the COVID-19 recession so strongly that labor shortages are showing up in industries ranging from food service and warehouses to accounting and finance. Yet amid that boom, a surprisingly large number of people have struggled to find work — some since the start of the pandemic.
---
LOCAL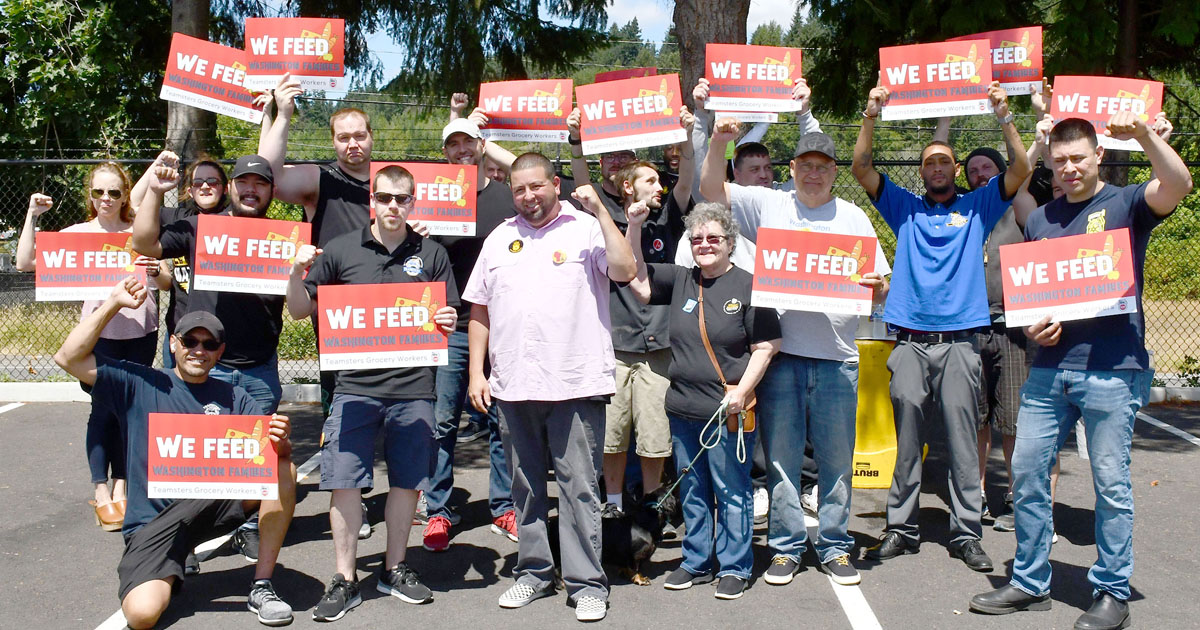 ► From the Oregonian — Fred Meyer, Washington warehouse workers reach contract agreement to avert strike — Fred Meyer and union warehouse workers based in Puyallup, Wash., reached a tentative agreement to avert a strike that could have affected stores across the Northwest. The Teamsters Local 117, which represents the warehouse workers, said Friday the agreement on a four-year contract has the full recommendation of its bargaining committee.
ALSO TODAY at The Stand — Teamsters reach agreement with Fred Meyer
► From the (Everett) Herald — Snohomish County lost 100 aerospace manufacturing jobs in June — Since last year, the county has lost more than 7,000 jobs in aerospace manufacturing.
---
COVID
► From the Tri-City Herald — 'This is entirely avoidable.' Tri-Cities hospital getting pounded with COVID patients — One of the four hospitals in Benton and Franklin counties, Kadlec Regional Medical Center in Richland, was treating 44 patients for COVID-19 late last week. "This is entirely avoidable," said Reza Kaleel, Kadlec's chief executive. " … We have access to a safe vaccine."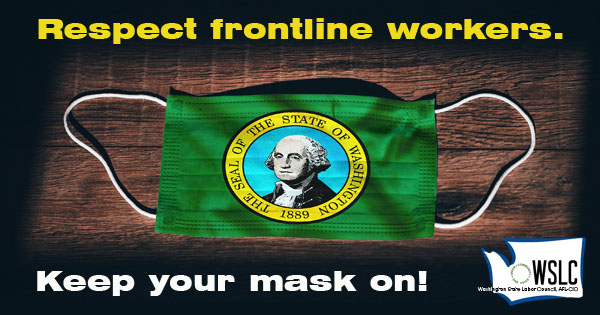 ► From the (Everett) Herald — Our COVID battle isn't over; we must again mask up (editorial) — The delta variant spreads even among whose who are vaccinated, meaning a return to masking indoors.
The Stand (July 30) — UFCW calls for a national mask mandate
► From The Hill — Hundreds of staffers at two San Francisco hospitals test positive for COVID-19 — At least 233 staffers at a pair of San Francisco hospitals have tested positive for COVID-19, the majority of whom were fully vaccinated but became infected with the delta variant.
► From The Hill — Florida breaks COVID-19 hospitalization record — Florida broke a new record for COVID-19 hospitalizations on Sunday, reporting more than 10,200 patients.
► From HuffPost — Father of 5 dies of COVID-19 after texting 'I should have gotten the damn vaccine' — Jessica DuPreez said her fiance, Michael Freedy, wanted to wait until the vaccine had been available for a year.
---
CLIMATE



► From KIMA (Yakima) — Air quality downgraded to 'very unhealthy' — Air quality in Yakima and the Tri-Cities area is now listed as very unhealthy. Action News Storm Trackers say models show the smoke lingering until at least Wednesday. The smoke has been brought in by fires across the Northwest.
---
THAT WASHINGTON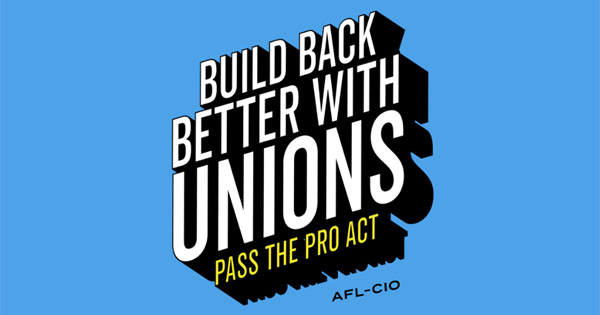 ► From The Hill — Don't all workers deserve a 'good day?' Pass the PRO Act (by Michael Felson) — I spent my career as a lawyer at the Department of Labor trying to ensure that employers at least complied with the minimum standards required under laws that include the Fair Labor Standards Act and the Occupational Safety and Health Act. But despite best efforts, with the limited resources available for the department's enforcement activities, it's been unable to come anywhere close to assuring workers actually obtain the rights they're entitled to under the laws it oversees — like minimum wage and overtime pay, a safe workplace and protection from retaliation. This is why the PRO (Protecting the Right to Organize) Act, is so desperately needed in this moment.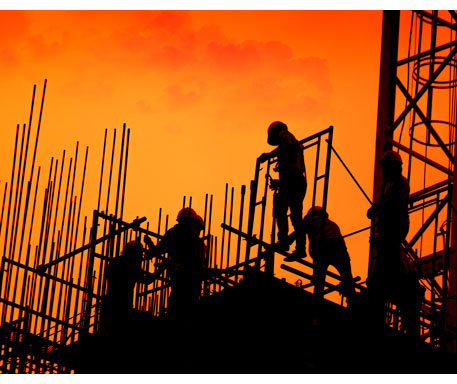 ► From the Washington Post — Senate finishing crafting $1 trillion bipartisan infrastructure proposal, setting delicate debate in motion — Senate Democrats and Republicans unveiled on Sunday a roughly $1 trillion proposal to improve the country's roads, bridges, pipes, ports and Internet connections, setting in motion a long-awaited debate in the chamber to enact one of President Biden's economic policy priorities. The package arrives after weeks of haggling among a bipartisan bloc of lawmakers, who muscled through late-night fights and near-collapses to transform their initial blueprint into a roughly 2,700-page piece of legislation. The fate of their labors now rests in the Senate, where proponents of infrastructure reform have little margin for error as they race to adopt the sort of bill that has eluded them for years.
► From Politico — McConnell stirs GOP intrigue with support for Biden's infrastructure bill — Even the Senate minority leader's No. 2 didn't know until the last minute where he would land. His fellow Republicans still aren't sure.
► From Roll Call — Schumer seeks infrastructure bill passage 'in a matter of days'
► From the AP — Evictions expected to spike as federal moratorium ends — Evictions, which have mostly been on pause during the pandemic, are expected to ramp up on Monday after the expiration of a federal moratorium as housing courts take up more cases and tenants are locked out of their homes.
► From Politico — Democratic push to extend eviction moratorium fizzles in the House — Top Democratic leaders tried to find the votes to pass the eviction moratorium, but the bid failed Friday evening.
► From Politico — Voting rights push reinvigorates as House Dems tee up new bill — House Democrats are set to introduce new voting rights legislation named for the late Rep. John Lewis — a bill likely to include some key provisions of their more sweeping but stalled election reform proposal — by the end of this week.
---
NATIONAL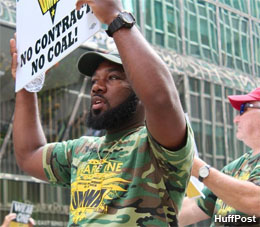 ► From HuffPost — A thousand coal miners are still on strike after 4 months — In 2016, members of the United Mine Workers of America agreed to a series of concessions to put Warrior Met on sound financial footing. According to the miners, those sacrifices were meant to be temporary. But they said the company has insisted on keeping lower standards in a new five-year contract, leading them into a 1,100-worker strike that began April 1 and has lasted four months. It is a massive work stoppage that harkens back to the days of a more robust coal industry.
TAKE A STAND — Support these Warrior Met Coal strikers and help them stay out One Day Longer! Make a donation to their strike fund today.
► From NPR — Why DoorDash drivers are on strike — They logged off the app Saturday as part of a strike organized on social media against the food delivery service, demanding tip transparency and higher pay.
---
The Stand posts links to Washington state and national news of interest every weekday morning by 10 a.m.
Short URL: https://www.thestand.org/?p=100533
Posted by
David Groves
on Aug 2 2021. Filed under
DAILY LINKS
. You can follow any responses to this entry through the
RSS 2.0
. Both comments and pings are currently closed.