Friday the 13th: COVID, heat, smoke, and Superstition
Friday, August 13, 2021
---
COVID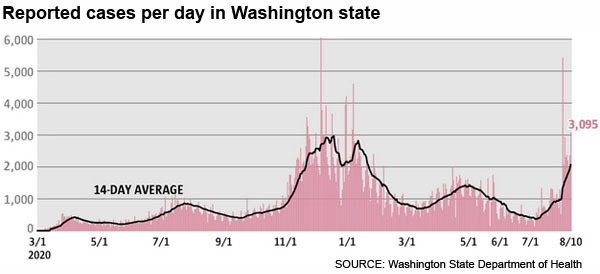 ► LIVE from the Seattle Times — Coronavirus daily news update, Aug. 13 — The latest count of COVID-19 cases in Washington totals 500,434 infections (14-day average of cases per day: 2,069) and 6,204 deaths.
► From the Columbian — Clark County reports 964 COVID cases, 4 deaths — Clark County Public Health reported 964 new cases of novel coronavirus on Thursday afternoon — an increase of more than 50 percent over last week. 
► From the Tri-City Herald — Tri-Cities cases surge. Officials fear more, younger deaths coming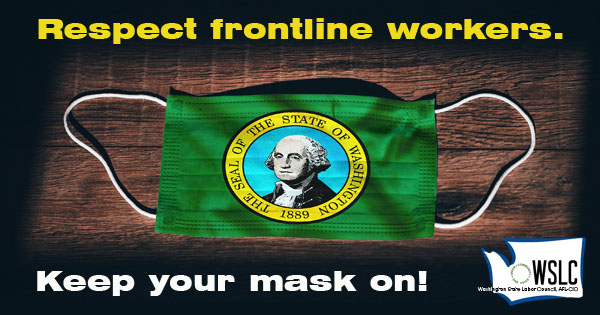 ► From the Bellingham Herald — WA county health leaders unite on indoor masking recommendation amid COVID-19 surge — As the Delta variant of COVID-19 continues to fuel alarming numbers of new cases in Washington state, health officials representing all 35 local health jurisdictions in the state issued a joint statement calling for everyone older than 2 to keep masks on in public spaces.
EDITOR'S NOTE — The Washington State Labor Council, AFL-CIO supports reimposing a statewide mask mandate for all indoor public spaces.
► From the (Everett) Herald — Delta variant is playing hardball; so must we (editorial) — Snohomish County's mask mandate serves as a public reminder to carry a mask and use it, while at the same time takes some of the heat off business owners and employees of stores, gyms and similar businesses to police their own rules. Similarly, recent vaccination mandates at the state level also are now necessary as the pandemic drags past 18 months of deprivation and sacrifice… If voluntary compliance isn't getting us there — and it's not — then mandates, it is.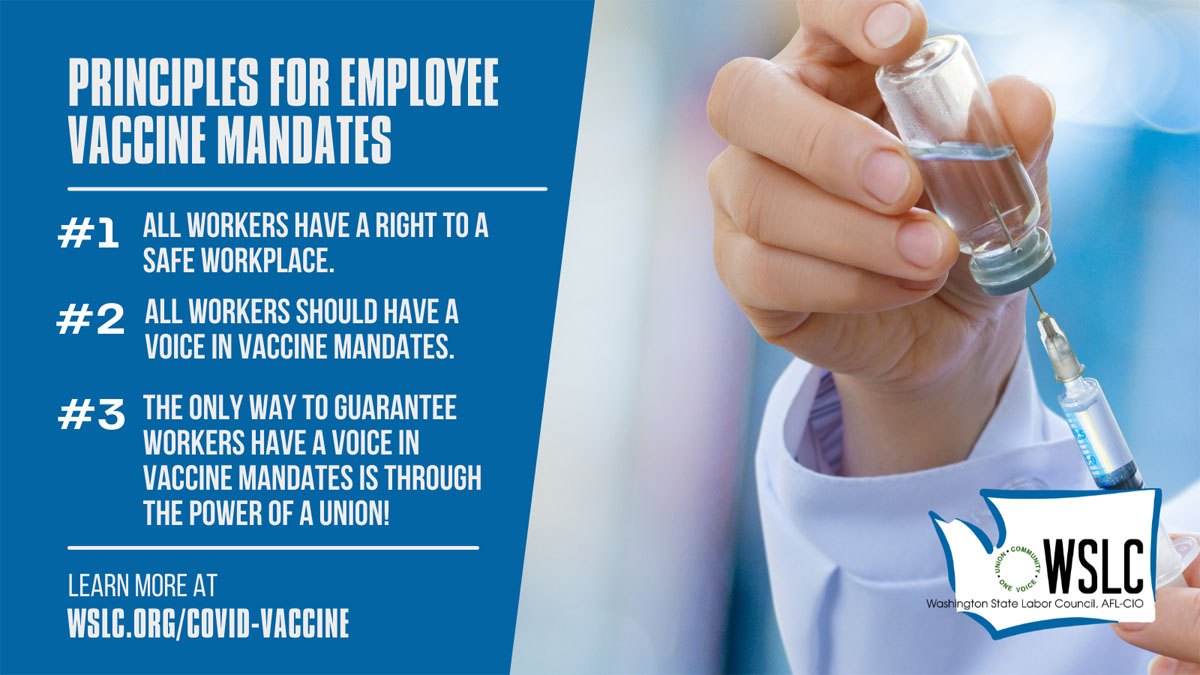 ► From the (Everett) Herald — State schools chief urges a vaccine mandate for teachers — The superintendent of public instruction says the governor should require vaccinations for school employees.
► From WFSE — Vaccine Mandate FAQ — The Washington Federation of State Employees, AFSCME Council 28 answers the questions: Am I impacted by this mandate? Is the vaccine mandate tied to an across-the-board raise? Did WFSE bargain this vaccine mandate? And more.
► From the Wenatchee World — Vaccine mandate protest held at Confluence Health facility — Just over 100 people opposed to the latest state mandate requiring that private health care employees get vaccinated gathered Thursday afternoon outside the Wenatchee Valley Hospital & Clinics Campus.
► From SEIU 1199NW — SEIU Healthcare 1199NW is not organizing or supporting demonstrations outside of facilities related to the vaccine mandate — "Participating in an action that could constitute a strike or a picket could subject you to discipline or termination from management."
EDITOR'S NOTE — The Washington State Nurses Association also cautioned members that participating in protests or actions against vaccine requirements at or near hospitals could result in termination.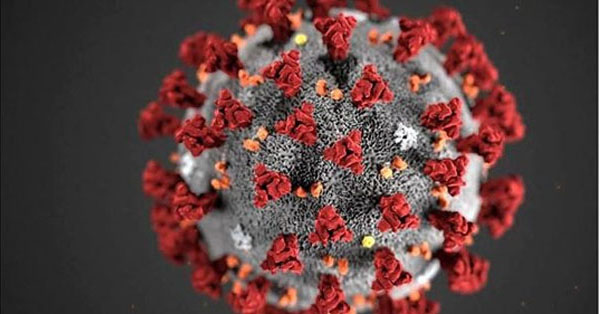 ► From the Washington Post — Spread of delta variant ignites COVID hot spots in highly vaccinated parts of the U.S., analysis finds — Two-thirds of Americans in highly vaccinated counties now live in coronavirus hot spots, according to an analysis by The Washington Post, as outbreaks of the highly transmissible delta variant — once concentrated in poorly vaccinated pockets — ignite in more populated and immunized areas still short of herd immunity. The Post analysis illustrates how rapidly the state of the pandemic changed in July from a problem for the unvaccinated to a nationwide concern, though life in highly vaccinated states is still safer.
EDITOR'S NOTE — Thanks a lot, poorly vaccinated pockets.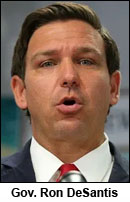 ► From The Hill — Union: Four teachers from Florida county died from COVID-19 in last two days — Anna Fusco, president of The Broward Teachers Union, said that three teachers and a teacher's assistant died from COVID-19. She said that the teachers all contracted the virus while on summer break. At least three of them were not vaccinated. The Broward County School Board voted on Tuesday to uphold its mask mandate for students and staff, defying an order from Gov. Ron DeSantis (R) which prohibits schools from imposing such mandates.

► From the Washington Post — As schools reopen, more than 10,000 students and teachers across 14 states are quarantined for coronavirus exposure
► From the AP — Extra vaccine OK'd for those with weak immune systems
► From the AP — 27 people aboard Carnival cruise test positive
► From The Hill — Wealth tax on billionaires' pandemic profits would vaccinate every adult on Earth — The report suggests even after the tax, the world's 2,690 billionaires would still see an average of $37 million in gains from pandemic-era earnings.
---
LOCAL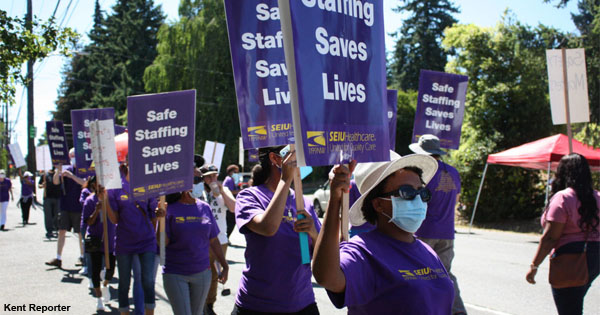 ► From the Kent Reporter — Cascade Behavioral Health workers strike after incident involving violent patient — On Aug. 1, workers at Cascade Behavioral Health in Tukwila went on strike after a dangerous incident involving a patient. SEIU Healthcare 1199NW stated that the workers organized a "safety strike" after an "incident of workplace violence hospitalized one worker and injured others, and threatened the safety of numerous patients."
ALSO TODAY at The Stand — Sign the petition: Cascade safety matters!
TAKE A STAND — Please support Cascade workers by signing this community petition telling Cascade management that it's time to put patient and worker safety over corporate profits. Learn more at CascadeSafetyMatters.org.
► From the IBEW 77's Facebook page — I Stand With the Richland Line Crew ("like" it!)
The Stand (June 17) — Stand with IBEW 77 line crew in Richland
---
CLIMATE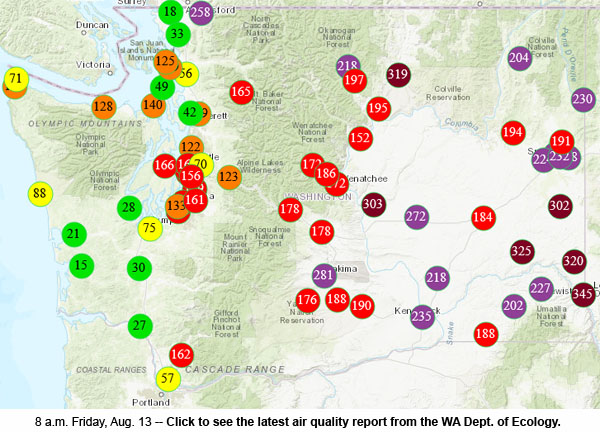 ► From the Tri-City Herald — Tri-Cities air quality drops to 'very unhealthy' level. No relief for days. — The National Weather Service has issued an air quality alert for the Tri-Cities area, along with much of central and southeast Washington through 10 a.m. Monday. The Tri-Cities also is under an excessive heat warning through 8 p.m. Saturday.
► From the Yakima H-R — Yakima air quality, heat to remain unhealthy through weekend
► From the NY Times — The Pacific Northwest, built for mild summers, is scorching yet again — Road crews sprayed water on century-old bridges in Seattle on Thursday to keep the steel from expanding in the sizzling heat. In Portland, where heat has already killed dozens of people this summer, volunteers delivered water door to door. For the second time this summer, a part of the country known for its snow-capped mountains and fleece-clad inhabitants was enduring a heat wave so intense that it threatened lives and critical infrastructure.
---
THIS WASHINGTON



► From the Seattle Times — Nearly 200,000 in Washington could lose all jobless benefits next month — Amid a surge in COVID-19 cases and new concerns about Washington's economic recovery, the state faces another looming crisis: roughly 200,000 Washingtonians will likely lose all unemployment benefits as key federal pandemic programs end next month. And unlike last December, when Gov. Jay Inslee stepped in with $550 payments to workers after federal pandemic assistance lapsed, the state won't try to cover those lost federal dollars this time.
► From the Seattle Times — Seattle grew by more than 100,000 people in past 10 years, King County population booms, diversifies, new census data shows — The region's growth was among the fastest in the nation. By one measure, Washington, led by the booming Puget Sound region, grew more diverse more quickly than any other state.
MORE local census coverage in the Columbian, Spokesman-Review.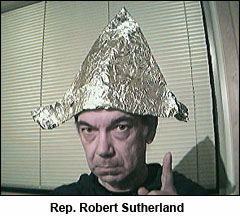 ► From the Seattle Times — Washington Republican legislators push election fraud narrative at hearing on Sunday — On Sunday, five Republican state representatives are hosting an unofficial public hearing at a Snohomish church, encouraging the public to bring forward evidence of voting fraud or irregularities. The goal is to lay groundwork for a review of Washington's election results, similar to the controversial "forensic audit" being conducted in Maricopa County, Arizona, by a private company called Cyber Ninjas. The lead organizer of the Sunday hearing is state Rep. Robert Sutherland (R-Granite Falls), who has told his Facebook followers to "prepare for war," after declaring "Joe Biden is not my president."
EDITOR'S NOTE — In Washington, Biden beat Trump by 785,000 votes. The other Republicans involved in this event are Jim Walsh (R-Aberdeen); Rob Chase (R-Liberty Lake); Vicki Kraft (R-Vancouver); and Bob McCaslin (R-Spokane Valley).
---
THAT WASHINGTON
► From the Washington Post — Biden, accusing drugmakers of 'jacking up prices,' calls for action — President Biden stepped up his battle over drug costs on Thursday, calling on Congress to pass legislation that would let Medicare negotiate directly with pharmaceutical manufacturers and penalize drugmakers that increase prices faster than inflation.

The Stand (Aug. 4) — Allow Medicare to negotiate lower drug prices, seniors say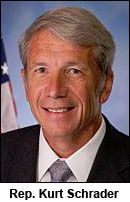 ► From The Hill — Moderates vow to block budget to secure infrastructure funding — A group of House moderates is throwing a wrench in the Democrats' two-prong economic agenda, threatening to block a multitrillion-dollar budget bill until party leaders enact the Senate's bipartisan infrastructure package, according to a letter obtained by The Hill.
EDITOR'S NOTE — Rep. Kurt Schrader (D-Ore.) is among the nine "moderates" who signed the letter, but no U.S. Representatives from Washington signed it.
► From the AP — Census data: U.S. is diversifying, white population shrinking — No racial or ethnic group dominates for those under age 18, and white people declined in numbers for the first time on record in the overall U.S. population as the Hispanic and Asian populations boomed this past decade, according to the 2020 census data. The figures released Thursday by the U.S. Census Bureau offered the most detailed portrait yet of how the country has changed since 2010 and will also be instrumental in redrawing the nation's political maps.
EDITOR'S NOTE — And in a related story…
► From the Washington Post — Texas GOP ramps up push to enact voting restrictions
---
NATIONAL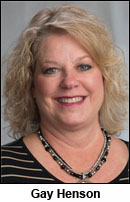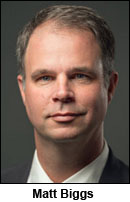 ► From Informed Infrastructure — New era for IFPTE as union elects new top leaders — The International Federation of Professional and Technical Engineers elected Matt Biggs as its new president and Gay Henson for secretary-treasurer at its convention held online this week. Biggs, the union's legislative director for the past 20 years also has served as secretary-treasurer since 2018. Henson is a health physicist and served as president of the local that represents members at the Tennessee Valley Authority. "I can think of no one more capable of leading this union than Matt Biggs," said Paul Shearon, who is retiring as IFPTE president. "He knows the members, knows the issues, and knows how to get things done. Having an up-from-the-ranks leader like Gay Henson, who has organized and rallied workers in the deep South and proven that she can take on the big bosses and win, adds great strength to the leadership team."
► From the Philadelphia Inquirer — Fired Philly baristas won their labor case against Starbucks. Here's how. — Starbucks illegally retaliated against and fired two Philadelphia baristas who were trying to organize a union, an administrative law judge has ruled. The judge earlier this summer ordered Starbucks to reinstate the workers with back pay and post fliers at two Philadelphia stores that stated the company would not violate workers' right to organize. It's a victory for the baristas, who said they turned down $100,000 to drop their case, as well as for low-wage, hourly workers employed by big-box chains organizing to improve their working conditions.
EDITOR'S NOTE — Companies like Starbucks are perfectly willing to break the law and deny workers the freedom to organize. The penalties and back pay are just a "cost of doing business" to prevent workers from joining together in a union. It's another reason why we need to Pass the PRO Act!
► From NPR — Noncompete agreements are everywhere, even neighborhood yoga studios
---
THE UNION DIFFERENCE



► Today from NY Times — Who will take care of America's caregivers? (by Michelle Cottle) — The nation's caregiving work force is fraying. Paid providers are overworked and undervalued, often forced to take on multiple jobs or turn to public assistance just to scrape by. Many family caregivers are struggling as well, sacrificing their own health and well-being to tend to loved ones for years on end. Consistent, skilled, affordable care is in short supply — and getting shorter — and those who provide it are shouldering an increasingly unsustainable burden. Policy experts and decision makers can debate the details, but America needs to stop taking its caregivers for granted.
EDITOR'S NOTE — Which brings to mind this story from May…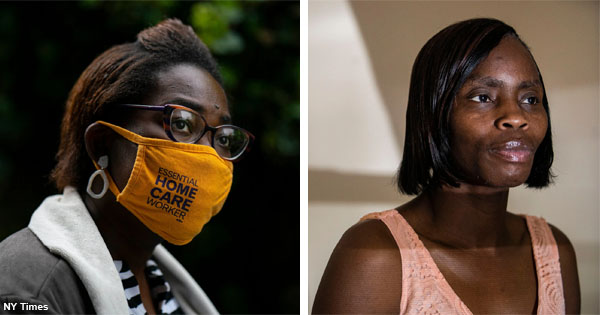 ► From the NY Times (May 10) — Mother and daughter do the same job. Why does one make $9 more an hour? (by Brigid Schulte and Cassandra Robertson) — Caring for others runs in the Williams family. Danielle Williams, 52, and her daughter, Brittany, 35, have spent their entire adult lives caring for others: doing the unpaid labor of tending to family members and looking after elderly and disabled adults in their jobs as home care workers… Brittany makes nearly $20 an hour, usually working five days a week. But without child care for her 8-year-old son during the pandemic, she's been working no more than four. She has paid time off, medical and dental insurance, a retirement plan and many other benefits. Danielle works seven days a week making half Brittany's wage. She has no benefits through her job, qualifies for Medicaid and is barely able to survive. These differences come down to where Brittany and Danielle live. Brittany lives in Washington State and belongs to a union of long-term-care workers, SEIU Local 775, that has worked with the state for better pay and working conditions. Danielle lives in Arkansas, where she has none of that. Across the nation, this pattern repeats itself: Home care aides in states where the work force has unionized and won the right to collectively bargain with the state have living wages and benefits, while those in states without unions have lower wages and minimal benefits — if any at all.
EDITOR'S NOTE — Want to experience the Union Difference at your job? Get more information about how you can join together with co-workers and negotiate a fair return for your hard work. Or go ahead and contact a union organizer today!
---
T.G.I.F. (the 13th)

► We're pretty sure we've posted this one before but with the COVID, heat and smoke, this Friday the 13th in particular, The Entire Staff of The Stand decided we could all use a little joy. And Stevie Wonder's extended 1973 performance of this song on Sesame Street delivers. Enjoy.
---
The Stand posts links to Washington state and national news of interest every weekday morning by 10 a.m.
Short URL: https://www.thestand.org/?p=100987
Posted by
David Groves
on Aug 13 2021. Filed under
DAILY LINKS
. You can follow any responses to this entry through the
RSS 2.0
. Both comments and pings are currently closed.