"It feels like a war zone" | Victory at Nabisco | Find a path forward in the Senate
Monday, September 20, 2021
---
COVID
► LIVE from the Seattle Times — Coronavirus daily news update, Sept. 20 — The latest count of COVID-19 cases in Washington totals 620,752 infections (14-day average of cases per day: 3,275) and 7,201 deaths.
► From the Olympian — Providence St. Peter Hospital sees a record 10 COVID-19 deaths in 24 hours — While the final cause of death has not officially been reported, those that died were hospitalized with COVID-19 and were reported to be unvaccinated. This is Providence's largest single-day death toll since the beginning of the pandemic.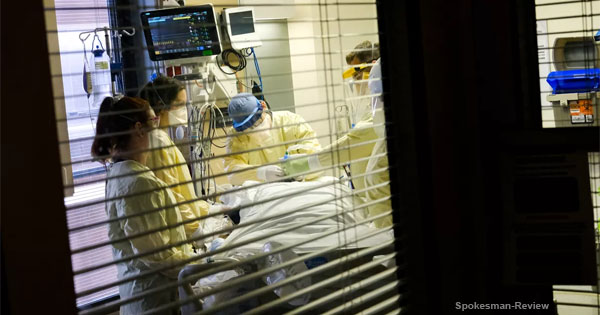 ► From the Spokesman-Review — 'It feels like a war zone': Inside the Deaconess ICU as COVID-19 rages — The COVID-19 ICU is quiet. Ventilators hum inside patient rooms, and sensors beep. The phone rings occasionally: sometimes another hospital floor calling, other times a family member inquiring about their loved one. Otherwise, there are no visitors, and only necessary staff roam the circular pod. Nurses stationed in front of one or a few rooms monitor their patients' vital signs and huddle with doctors about treatment changes. These patients are fighting for their lives. Caregivers are fighting burnout. This is the intensive care unit at MultiCare Deaconess Hospital, where staff share the goal of defeating a virus that is ending lives and dashing morale.
► From KIMA — Local nurses continue to experience burnout as surge continues
The Stand (Sept. 14) — Hospitals on the brink of unprecedented crisis — WSNA, SEIU 1199NW and UFCW 21: Preexisting staff shortages have reached critical levels; nurses, healthcare workers and patients need immediate action from hospitals in Washington state.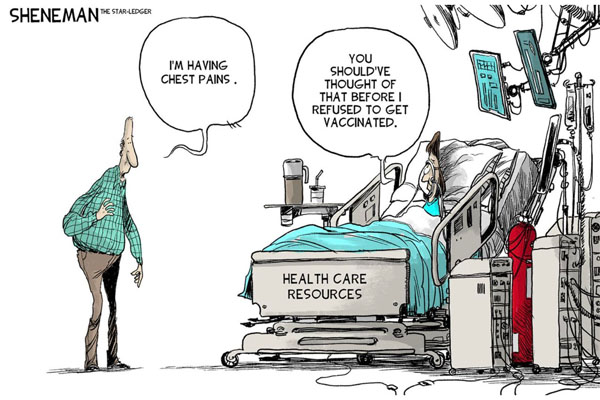 ► From the Tri-City Herald — Anti-vax Tri-Citians should take note. Idaho's lax COVID strategy is a disaster. (editorial) — With Idaho's deadly combination of low vaccination rates and the highly transmittable Delta variant, unvaccinated COVID patients have overwhelmed hospitals to the point that the Idaho Department of Health and Welfare activated crisis standards of care for the entire state. That means hospital patients now must be ranked by priority. Under normal circumstances, people most in need of medical care are treated first. Under crisis standards, treatment is given to those most likely to survive… People complain about Washington's strict mask and vaccine mandates, but the reality is that doing nothing leads to a health care disaster.
► From the Spokesman-Review — The problem is the pandemic, not the 'divisiveness' of public health (by Shawn Vestal) — Idaho Gov. Brad Little, who is fiddling like Nero as his state's COVID-19 crisis rages, says he's concerned that the president's vaccine mandates will create "divisiveness." Lord save us from the Chicken Littles who are now performatively concerned, when it comes to the pandemic, with everything but the pandemic.
► From the Herald — Federal vax rules apply to half of Snohomish Co. workers
► From the AP — Pfizer says COVID-19 vaccine works in kids ages 5 to 11 — Pfizer said Monday its COVID-19 vaccine works for children ages 5 to 11 and that it will seek U.S. authorization for this age group soon — a key step toward beginning vaccinations for youngsters.
---
LOCAL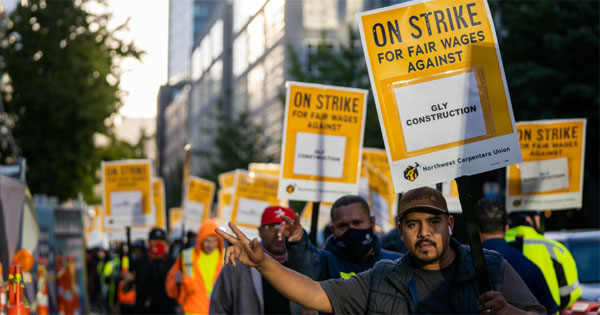 ► From Labor Notes — Washington Carpenter revolt swells picket lines — Two thousand Washington carpenters went on strike Thursday, out of 6,600 who currently work under the master agreement with the AGC. Five jobs were picketed, including construction projects at Facebook's Building X, the Microsoft's Campus in Redmond, and Alphabet's Google. At the sites where carpenters are on strike but not picketing, the other trades are going into work. Evelyn Shapiro, Executive Secretary-Treasurer of the Pacific NW Regional Council of Carpenters, said each day the union is coordinating with the other building trades on which handful of sites will have active pickets the night before and communicating that to members.
► From KUOW — NW Carpenters say they build the tech offices that make our economy grow, but their pay doesn't show it
► From Pacific NW Carpenters — Evelyn Shapiro on political interference in the Carpenters strike — "We appreciate all elected officials who stand with us during the strike, but Seattle Councilmember Kshama Sawant is going too far by interfering in the NW Carpenter Union's democracy just to grab the limelight for her own political agenda."
► From UFCW 21 — Grocery store workers have right to wear Black Lives Matter buttons — Region 19 of the National Labor Relations Board has informed UFCW 21 of its finding that Fred Meyer and QFC – both Kroger companies – violated federal labor law when it prohibited workers from wearing union-sponsored Black Lives Matter buttons. "This is very uplifting," said Sam Dancy, who works at a West Seattle QFC. "When workers were trying to speak out through these buttons and collectively say Black Lives Matter and Kroger said to take the buttons off, that was an insult. This decision is welcome news in our work to bring attention to social and racial injustice in the workplace and in our neighborhoods."
► From KING 5 — Sick Hanford workers lash out at Biden administration over effort to gut workers' comp law — Workers sickened by poisonous gases then left to fight for benefits urge the DOJ to drop an attempt to kill a state law aimed at helping them.
The Stand (Sept. 16) — Keiser: Sick Hanford workers deserve better — Senate labor committee chair bemoans Biden administration decision to continue Trump-era effort blocking workers' comp benefits for sick nuclear cleanup workers.
---
NABISCO STRIKE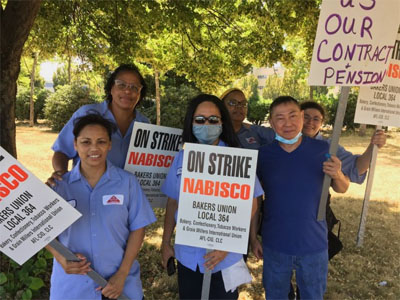 ► From the BCTGM — Nabisco strike ends: BCTGM members overwhelmingly accept new contract — BCTGM members working for Nabisco/Mondelez in Portland, Ore., Aurora, Colo., Richmond, Va., Chicago, Ill. and Norcross, Ga. have voted overwhelmingly to accept a new collective bargaining agreement. Approval of the contract ends the BCTGM's strike against Nabisco which began on Aug. 10. "This has been a long and difficult fight for our striking members, their families and our union," said BCTGM International President Anthony Shelton. "Throughout the strike, our members displayed tremendous courage, grit and determination."
► From KOIN — Union members approve new deal, end Nabisco strike — For more than a month, employees at Nabisco's Northeast Portland bakery took to a picket line to voice their concerns which included the offshoring of jobs, removal of pensions, changes to shift lengths and overtime pay proposed by management.
► From the Oregonian — Nabisco workers vote to end strike that began in Portland, spread nationwide
► A MUST READ from Medium — Why workers won big in Henrico/Nabisco (by Tom Perriello) — Nabisco, like Amazon, saw profits skyrocket during the pandemic, making $5.5 billion in profits last year. During that time, they demanded employees work 12-hour shifts seven days a week so homebound COVID consumers, like me, could binge on Oreos and Goldfish. But the workers making our snacks had one thing the Amazon workers in Bessemer did not — a union. Workers took real risks and pay cuts to join a picket line, not to mention hours marching in the heavy Virginia humidity. Those efforts paved the way for this victory — wages increased, health care benefits saved, fair pay for overtime shifts, and more reasonable working conditions. Did they get everything they wanted? No — a negotiation is, well, a negotiation — give and take. But they had a forum for a real dialogue with the bosses, and ultimately all sides including management, reached an agreement. This is what unions do.
EDITOR'S NOTE — Find out what a union can do for YOU! Get more information about how you can join together with co-workers and negotiate a fair return for your hard work. Or go ahead and contact a union organizer today!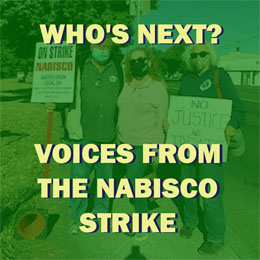 ► From Working to Live in SW Washington — Who's next? Voices from the Nabisco strike — The Nabisco Strike is over. Why did Nabisco workers go on strike in the first place, though, and what were they fighting for? Shannon and Harold sit down with Mike Burlingham and Jesus Martinez, two BCTGM Local 364 members, to talk about the conditions in the Portland Nabisco plant and the reasons they stayed on strike for over a month. Then Doug Long and John Murphy, two former presidents of Local 364, tell Harold and Shannon about the support striking workers received from the community, and what Nabisco pulling out of BCTGM's multi-employer pension  plan meant for the workers and retirees like them.
---
BOEING

► From the Seattle Times — Criminal indictment imminent for former Boeing 737 MAX chief technical pilot, report says — Federal prosecutors plan to criminally indict Mark Forkner, the former Boeing 737 Chief Technical Pilot who is alleged to have deceived aviation regulators and airlines about a critical new flight control system on the 737 MAX, the Wall Street Journal reported Friday.
► From The Hill — Empty tequila bottles on future Air Force One prompts Boeing probe — Boeing is looking into how two empty mini tequila bottles ended up on a future Air Force One jet, The Wall Street Journal reported. The bottles were found some time in September in San Antonio on an Air Force One plane being developed by Boeing, though it was unclear where exactly the bottles were found.
---
THIS WASHINGTON



► From the Yakima H-R — New decade, new districts: Washington uses census data to redraw political boundaries — A new batch of census data released in August shows that demographics in Washington have changed in the past decade. Now, a state agency is working to redraw voting boundaries to align them with the latest information. The first series of draft maps from the Washington State Redistricting Commission will be released Tuesday, commission communication director Jamie Nixon said.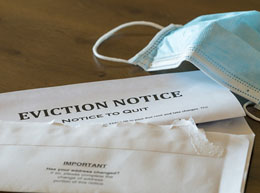 ► From the Seattle Times — 60,000 Seattle-area renters are behind on rent as eviction moratoriums near expiration — There was a federal freeze on evictions, with some exceptions, which ended July 31. Washington state also enacted a moratorium, as did the city of Seattle. Both had been set to expire in June, but were extended (with some modifications to the state moratorium) through the end of September. Well, the end of September is just around the corner. In other words, we're facing a looming crisis of evictions. And data from the U.S. Census Bureau gives us some sense of the scale of this problem in the Seattle area.
► From the Columbian — Lawmakers review I-5 Bridge progress — The bistate legislative committee of Oregon and Washington lawmakers overseeing the Interstate Bridge Replacement Program held its first meeting in four months on Friday, reviewing the project office's progress over the summer.
---
THAT WASHINGTON
► From the AP — Senate parliamentarian deals blow to Dems' immigration push — Democrats can't use their $3.5 trillion package bolstering social and climate programs for their plan to give millions of immigrants a chance to become citizens, the Senate's parliamentarian said, a crushing blow to what was the party's clearest pathway in years to attaining that long-sought goal. Though immigration reform advocates said they'd offer her fresh alternatives, the parliamentarian's stance badly wounds their hopes of unilaterally enacting — over Republican opposition — changes letting several categories of immigrants gain permanent residence and possibly citizenship.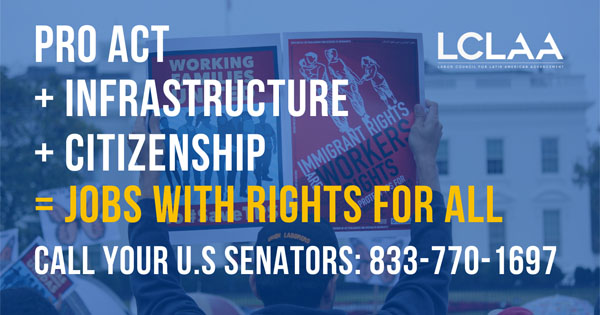 TODAY at The Stand — Take action today on immigration reform — Regardless of the parliamentarian's decision, senators should fight to include a pathway to citizenship for as many immigrants as possible. Call 1-833-770-1697 today to connect with your U.S. senators and leave a message in support of immigration reform and a pathway to citizenship for the broadest possible number of immigrants in the Build Back Better budget reconciliation package.
► From The Hill — Biden pushes back at Democrats on taxes — The White House and congressional Democrats both want to raise taxes on the wealthy and corporations, and strengthen tax enforcement, to pay for investments in areas such as child care, health care and climate. But the legislation that the House Ways and Means Committee approved Wednesday raised some taxes by less than Biden had previously proposed, and left out some of Biden's proposals altogether.
► From the NY Times — Medicare expansion clashes with health care for the poor as budget bill shrinks — Under pressure to cut the bill's cost, Democrats disagree over whether to offer more benefits to older Americans or to cover more of the working poor.
► From The Hill — Drug companies on verge of sinking longtime Democratic priority — All told, the number of House Democrats who have concerns about the drug pricing bill is in the double digits, and several Democrats in the 50-50 Senate would not vote for the measure in its current form, according to industry lobbyists. The holdouts mark a sharp contrast to just two years ago, when every House Democrat voted for the same drug pricing bill, underscoring the inroads pharmaceutical manufacturers have made with the caucus on a measure that would narrow corporate profit margins.
► From the Columbian — Lowering drug prices won't hurt Big Pharma (editorial) — The defection of three congressional Democrats on a bill designed to lower prescription drug prices is bad news for consumers. It also represents the power of the pharmaceutical industry and the way in which misleading rhetoric can infect public debate.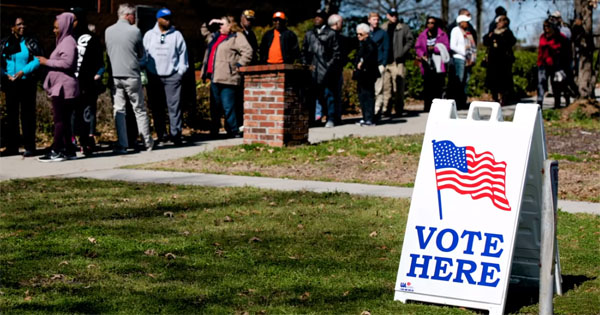 ► From the Washington Post — If Republicans can't get behind an issue as fundamental as voting, Democrats must push through their bill (editorial) — A group of Democrats has released the Freedom to Vote Act, a substantially pared-down version of the major voting legislation that Republicans successfully filibustered over the summer. It would ensure access to the ballot box, promote impartial vote-counting and limit partisan gerrymandering. This bill is an outstretched hand to Republicans — indeed, to anyone who claims to care about democracy. But Senate Minority Leader Mitch McConnell (R-Ky.) immediately trashed it. Senate Majority Leader Charles E. Schumer (D-N.Y.) has promised a procedural vote on the compromise bill "very soon." If, as expected, Republicans unite against it, Democrats must stop negotiating with themselves on an issue as fundamental as voting. They should reform the Senate filibuster rule, which has shifted from an extraordinary procedure to a routine blocking maneuver, and try again.

► From Roll Call — Low turnout, low drama mark rally for jailed pro-Trump rioters
► From Vox — Not much happened at the 'Justice for J6' rally. But the far right's focus is elsewhere. — Far-right groups are pushing Trump-style election lies at the local level.
---
NATIONAL
► From the Washington Post — 'The pay is absolute crap': Child-care workers are quitting rapidly, a red flag for the economy — Child care employment is still down more than 126,000 positions as workers leave for higher-paying positions as bank tellers, administrative assistants and retail clerks. Parents are struggling to return to work as daycare and after-school programs dwindle.
► From LaborVideo via YouTube — 700 IUOE 39 engineers strike Northern Calif. Kaiser for prevailing wages and conditions — Striking San Francisco IUOE Local 39 stationary engineers spoke out on Sept. 18 about their issues on the first day of their strike. Seven hundred engineers in Northern California are on strike and Kaiser is trying to bring in chief engineers from Southern California as replacement workers.
---
The Stand posts links to Washington state and national news of interest every weekday morning by 10 a.m.
Short URL: https://www.thestand.org/?p=102047
Posted by
David Groves
on Sep 20 2021. Filed under
DAILY LINKS
. You can follow any responses to this entry through the
RSS 2.0
. Both comments and pings are currently closed.