Heroes abused | Shutdown ahead | Starbucks vs. union rights | 30-year-old smell
Friday, September 24, 2021
---
COVID
► LIVE from the Seattle Times — Coronavirus daily news update, Sept. 24 — The latest count of COVID-19 cases in Washington totals 633,278 infections (14-day average of cases per day: 3,142) and 7,373 deaths.
► From KING 5 — COVID-19 deaths rising in Washington as hospitalizations hit all-time high — The state broke COVID-19 case and hospitalization records in August. The death rate also started to rise again after declining in the spring and summer.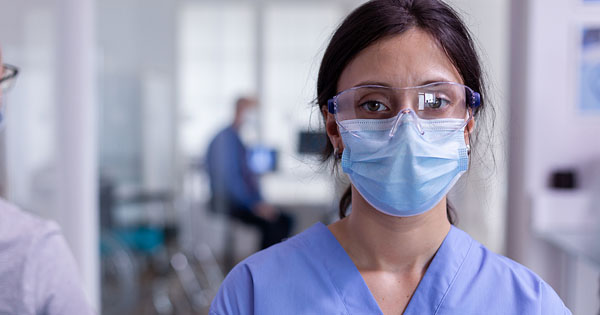 ► From KING 5 — Seattle nurse describes burnout and abuse pushing many healthcare workers to their limits — Nearly two years after the pandemic began, amid a new period of vaccine requirements, mask enforcement and staff shortages, Sam Conley, a neuroscience acute care nurse at Harborview Medical Center and member of SEIU Healthcare 1199NW, said the strains of the job have been as difficult as ever:
"It's the verbal and physical abuse from visitors and family members that's been some of the most challenging aspects of providing care. I'll have to ask visitors several times, 'Hey, I need you to put that mask back on.'"
The Stand (Sept. 14) — Hospitals on the brink of unprecedented crisis — WSNA, SEIU 1199NW and UFCW 21: Preexisting staff shortages have reached critical levels; nurses, healthcare workers and patients need immediate action from hospitals in Washington state.
► From the Peninsula Daily News — Two die of COVID-19; Clallam cases surge
► From the Daily News — Cowlitz County case rates rising in children
► From the AP — Anti-mask disruption halts council meeting in Walla Walla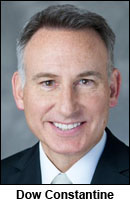 ► From the AP — King County workers get more time for COVID-19 vaccine — Washington state's most populous county has reached a deal with unions representing most of its employees that extends the deadline to be fully vaccinated for COVID-19 to Dec. 2. The agreement — which covers about 10,000 workers — was announced Wednesday by King County Executive Dow Constantine. The county, like the state and city of Seattle, had previously announced a deadline of Oct. 18 for employees be fully vaccinated, with those who don't comply facing termination. Constantine's office says 87% of county workers have received at least one vaccine dose and 80% have been fully vaccinated.
► From Crosscut — Washington moves to enforce vaccine mandates, even if workers leave — When Washington's teachers, health care workers and public sector employees report for work on Monday, Oct. 18, they'll need to be vaccinated against COVID-19 or risk losing their jobs. Leanne Kunze, executive director of the Washington Federation of State Employees, said some workers have had exemptions granted but been told the state cannot accommodate them safely, meaning they can still lose their jobs. Some of those employees are still working remotely. Kunze said:
"There are people in these situations who would normally be interacting with colleagues and the general public, but they're not and haven't been for 18 months. Until they return to a populated work environment, the deadline seems more arbitrary for those folks."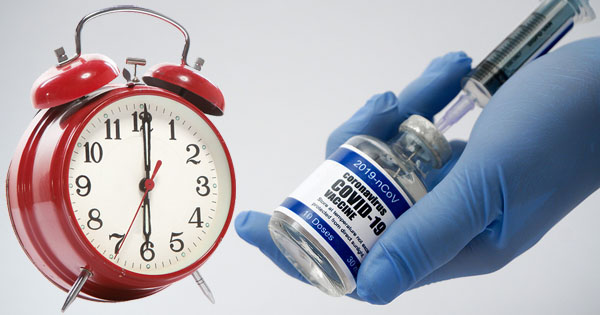 The Stand (Sept. 2) — State vaccine mandate deadlines are fast approaching — At this point, if affected employees have yet to have any vaccine shot, the only way they can comply with Inslee's mandate in time is to get a Johnson & Johnson shot by Monday, Oct. 4. Visit the state's Vaccine Locator to find an appointment near you.
► From the Spokesman-Review — Washington leaders try to shore up hospital staffing shortages with federal requests — State health officials are asking for backup for Washington's fatigued health care workers. The problem is, Washington is not the only state that needs support.
► From the Spokesman-Review — What really counts as a religious exemption to the COVID-19 vaccine? Employers are trying to figure it out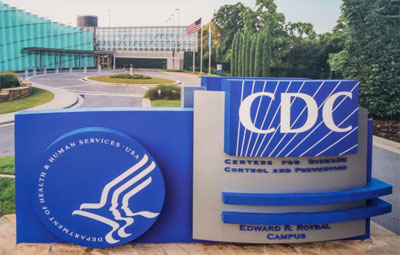 ► From the AP — CDC director adds millions of frontline workers to COVID-19 booster endorsement — The Centers for Disease Control and Prevention has endorsed COVID-19 booster shots for millions of older or otherwise vulnerable Americans. CDC Director Dr. Rochelle Walensky signed off on a series of recommendations from a panel of advisers late Thursday. The advisers said boosters should be offered to people 65 and older, nursing home residents and those ages 50 to 64 who have risky underlying health problems. The extra dose would be given once they are at least six months past their last Pfizer shot. Walensky also added a recommendation that people get a booster if they are ages 18 to 64 years and are health-care workers or have another job that puts them at increased risk of being exposed to the virus.
► From the AP — Biden urges COVID-19 booster shots for those now eligible
---
LOCAL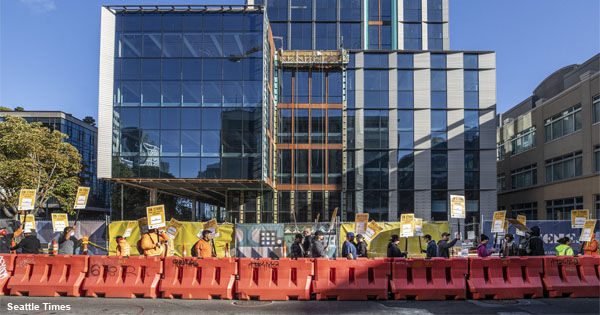 ► From the Seattle Times — Carpenters union to pause picketing in Seattle after wildcat strikes, dispute with Kshama Sawant — The union representing striking carpenters will temporarily stop picketing at union-sanctioned construction sites in Seattle after a series of unsanctioned wildcat strikes Thursday. Workers will remain off the job but will not picket Friday, Northwest Carpenters Union Executive Secretary-Treasurer Evelyn Shapiro said in a statement Thursday evening. Shapiro said the union faces potential legal action from contractors because of unauthorized strikes. "We are still on strike and members who are required to withhold their labor will continue withholding labor until we have an agreement to consider," Shapiro said.
TODAY at The Stand — Striking Carpenters temporarily halt pickets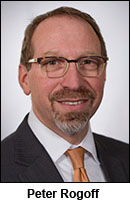 ► From the Seattle Times — Sound Transit board won't renew CEO Peter Rogoff's contract — The decision follows a surprise revelation in January that the agency faced a $6.5 billion shortfall, and tense discussions among board members about which transit projects could be delayed. A consultant report issued in August found management problems, including flaws in how the agency studied its soaring real estate costs, and staff not knowing when to expose bad news. Rogoff will stay aboard until no later than May 31, or whenever the board can hire a new CEO.
► From the union-busting Columbian — Clark County Council: Yes to I-5 bridge, no to tolls
► From the Oregonian — Oregon farmworkers who say they were denied water sue farm, labor contractor after state fails to step in
---
THIS WASHINGTON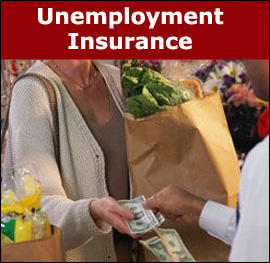 ► From the Seattle Times — State unemployment system braces for new normal minus federal pandemic benefits — Federal pandemic assistance may be officially ended, but it could be months before Washington's unemployment system returns to anything resembling a pre-COVID-19 normal — especially for the thousands of people still awaiting benefits. Last week brought the first big drop in benefits paid under two expiring federal pandemic programs: 18,016 Washingtonians received $11.3 million in federal pandemic unemployment assistance, down from the 137,811 who received $133 million the week before, the state Employment Security Department said.
► From the Olympian — WA eviction moratorium bridge extended again as counties work to distribute rental aid — Gov. Jay Inslee on Thursday announced the state is extending its eviction moratorium bridge for one more month. The moratorium, originally set to expire at the end of September, now will expire at 11:59 p.m. October 31. The extension was granted as counties continue working to get relief funds out to more renters.
---
THAT WASHINGTON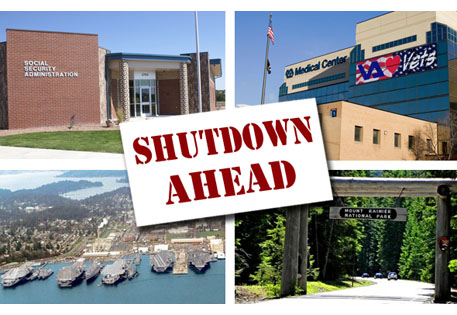 ► From the Washington Post — What to know about a potential government shutdown — The Democratic-controlled House of Representatives passed a bill to keep the government open through November, but all Republicans voted against it. We expect most Senate Republicans to vote against this spending bill in the Senate, too. Sen. Ted Cruz (R-Texas) has said he will filibuster this spending bill, which requires 60 votes to overcome. The Senate is split 50-50, and there aren't 10 Republicans who will support the funding bill that Senate Democrats plan to vote on in the coming days. The White House told federal agencies on Thursday to begin preparing for a shutdown.
► From the NY Times — The U.S. could run out of cash to pay its bills as early as Oct. 15, analysts say — The federal government could run out of cash and start missing payments on things as diverse as Social Security and military pay sometime between Oct. 15 and Nov. 4, according to a new analysis from the Bipartisan Policy Center.
► From The Hill — Panic begins to creep into Democratic talks on Biden agenda — Democrats aren't panicking yet but there's a growing sense of urgency and frustration among lawmakers as a potential deal on a $3.5 trillion reconciliation package remains nowhere in sight. Speaker Nancy Pelosi (D-Calif.) is sticking with her pledge to hold a vote Monday on the $1 trillion bipartisan infrastructure package passed by the Senate last month, even though progressives are demanding it be held in the House until there's a rock-solid deal on a yet-to-be-drafted $3.5 trillion human infrastructure package. Tensions are rising as it looks likely that people are going to end up with egg on their faces next week.
► From the Washington Post — End the monopoly. Let Medicare negotiate drug prices. (by Democratic Reps. Allred, Axne, Davids, Kim and Spanberger) — We represent a geographically diverse share of the American people — but in each of our districts, we hear a collective concern. The high cost of prescription drugs is hurting families — and it is long past time to bring those prices down.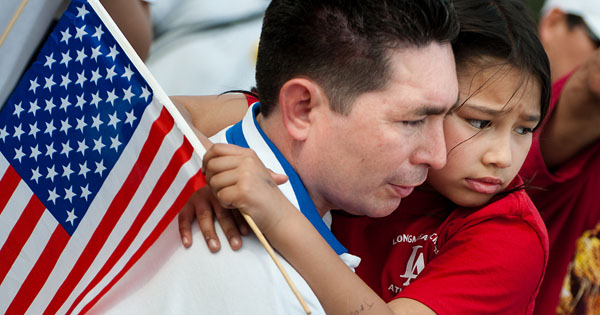 ► From the Seattle Times — Ignore Senate parliamentarian on immigration reform (editorial) — The Senate parliamentarian determined that the Democrats' proposal to provide legal status to roughly 8 million people falls outside the boundaries of what can be done through budget reconciliation, a process that allows a simple majority to pass a bill instead of having to meet the usual 60-vote threshold. But the parliamentarian's decision is only advice, an interpretation by the nonpartisan referee of the Senate's rules, and it can be ignored or overturned. Left with no other choice, the Senate Democratic majority must do just that.
The Stand (Sept. 21) — Immigration reform will benefit all workers
The Stand (Sept. 20) — Take action today on immigration reform
TAKE A STAND — Please call 833-770-1697 to connect with your U.S. senators and leave a message in support of immigration reform and a pathway to citizenship for the broadest possible number of immigrants in the Build Back Better budget reconciliation package.
► From Roll Call — House passes major defense policy bill — The House passed, 316-113, its version of the fiscal 2022 National Defense Authorization Act Thursday after sifting through hundreds of amendments, setting the stage for the $768 billion measure to be enacted into law.
► From the AP — More rental aid is reaching tenants to stave off eviction — Almost a month after a federal eviction moratorium ended, the Treasury Department said Friday that states and cities distributed money for nearly 1.4 million payments in August and the pace picked up from the month before.
► From the NY Times — Republican review of Arizona vote fails to show stolen election — The much criticized review showed much the same results as in November, with 99 more Biden votes and 261 fewer Trump ones.
---
NATIONAL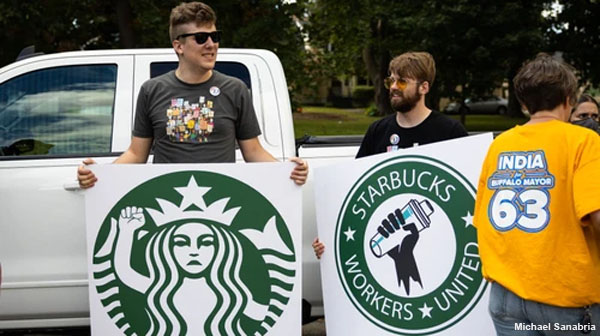 ► From Bloomberg — Starbucks says workers lack right to unionize at store level — Starbucks workers shouldn't have the right to vote for a union on a cafe-by-cafe basis, the coffee chain told the U.S. labor board amid efforts by workers in Buffalo, N.Y., to organize. In his opening statement Thursday at an NLRB hearing, Starbucks attorney Alan Model argued that, because of similarities among the stores, any labor vote should include employees at all 20 of the company's Buffalo-area locations — meaning the union would need backing from a majority of participating workers across the region in order to win. His comments follow August petitions by employees at three Starbucks locations in the Buffalo area to join Workers United, an SEIU affiliate.
► From the Alabama Political Reporter — 20 years after mine disaster, Brookwood miners are still fighting for safety (by Liz Shuler) — On a Sunday afternoon in Brookwood, Ala., 32 coal miners descended 2,000 feet below the ground into the Jim Walter Resources Blue Creek No. 5 Mine for a routine maintenance check. Hours later, two successive gas explosions killed 13 miners. It took more than a month to recover their bodies. It was America's deadliest coal disaster since 1984. The victims were fathers. Friends. Heroes. And union brothers, members of the United Mine Workers of America District 20. Today, some of the same union members who were on site that fatal afternoon are heading into their sixth month on strike for better pay, benefits and yes — safer working conditions.
► From HuffPost — 2 dead after gunman opens fire inside Tennessee grocery store — A gunman opened fire inside a grocery store near Memphis, Tennessee, on Thursday afternoon, killing one person and injuring a small crowd before killing himself, police said. Collierville Police Chief Dale Lane told reporters one person had died and 12 others were injured at a Kroger store about 25 miles east of Memphis.
► From HuffPost — Nabisco workers return to their jobs following 5-week strike — The workers who make and distribute Oreo cookies, Ritz crackers and other Nabisco snacks are returning to work this week following a five-week strike that brought national attention to the working conditions inside their plants. They got a lot of what they fought for ― heading off a serious overhaul of the company's health care plans ― but they didn't get everything.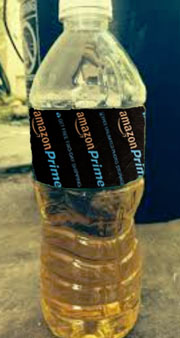 ► From Politico — California becomes first state to target Amazon production quotas — Gov. Gavin Newsom signed legislation Wednesday making California the nation's first state to impose restrictions on online delivery giants like Amazon to ensure that warehouse workers get required rest and bathroom breaks despite production quotas. Labor unions and worker advocates argued that Amazon and others have demanded an unsustainable pace from workers to achieve rapid and often same-day delivery. Assembly Bill 701 seeks to combat that by requiring distributors to disclose fulfillment quotas and barring companies from compelling workers to forgo rest and bathroom breaks to meet their numbers.
► From KJZZ — Arizona AFL-CIO files federal lawsuit to prevent new union mandates — On Tuesday, a new law goes into effect imposing certain mandates on how labor unions in Arizona can operate. Arizona union organizers have filed suit to prevent the law from being implemented.
► From Patch — Hundreds of workers on Northwestern campuses authorize strike — Compass Group employees at Northwestern represented by Unite Here Local 1 have been without a contract for more than two years.
---
TODAY'S MUST-READ
► It was 30 years ago today that Nevermind was released by the Aberdeen-born and Seattle-raised band Nirvana. It was their second album, but first major labor release after being recruited by the Sonic Youth's Kim Gordon to sign with DGC Records. Initially, DGC hoped to sell 250,000 copies of Nevermind, the same they had achieved with Sonic Youth's Goo the previous year. But the first single, "Smells Like Teen Spirit," launched the band into the stratosphere. They'd begun playing it at the tiny OK Hotel in Pioneer Square in April 1991, but by October, Nirvana was selling out the Paramount Theater and playing dangerously oversold shows all over the U.S. and Europe. By Christmas, Nevermind was selling 400,000 copies a week in the U.S. and it later displaced Michael Jackson's Dangerous at No. 1 on the album charts with Billboard proclaiming, "Nirvana is that rare band that has everything: critical acclaim, industry respect, pop radio appeal, and a rock-solid college/alternative base." Here they are playing Nevermind's hit single at that Halloween 1991 show at the Paramount. Enjoy.
---
The Stand posts links to Washington state and national news of interest every weekday morning by 10 a.m.
WASHINGTON IS A UNION STATE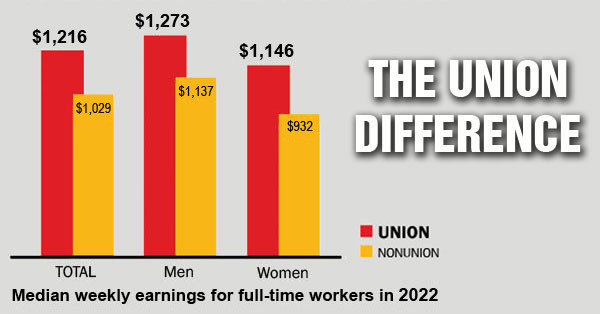 CHECK OUT THE UNION DIFFERENCE in Washington state: higher wages, affordable health and dental care, job and retirement security.
FIND OUT HOW TO JOIN TOGETHER with your co-workers to negotiate for better working conditions and respect on the job. Or go ahead and contact a union organizer today!