'Fight for your life' | WSP so white | Big week in D.C. | Politicians in robes
Monday, September 27, 2021
---
COVID
► LIVE from the Seattle Times — Coronavirus daily news update, Sept. 27 — The latest count of COVID-19 cases in Washington totals 640,496 infections (14-day average of cases per day: 3,074) and 7,494 deaths.
► From the union-busting Columbian — Health care unions say Washington hospitals 'on the brink of a crisis' — Washington hospitals have spent the past month enduring the largest wave yet of COVID-19 cases, and the surge is prompting health care worker unions to issue renewed calls for hospitals to take additional steps to combat burnout, retain existing caregivers and maintain their overall staff levels.
The Stand (Sept. 14) — Hospitals on the brink of unprecedented crisis — WSNA, SEIU 1199NW and UFCW 21: Preexisting staff shortages have reached critical levels; nurses, healthcare workers and patients need immediate action from hospitals in Washington state.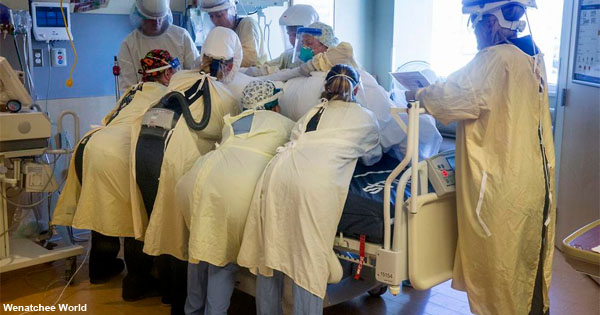 ► From the Wenatchee World — 'Fight for your life' — An afternoon in the ICU at Wenatchee's Central Washington Hospital provides a glimpse into what staff faces every day as they care for COVID-19 patients.
► From the (Aberdeen) Daily World — 'The system is overwhelmed:' fifth wave stretches hospitals, EMS thin — The emotional toll on Grays Harbor County's EMS and hospital workers during the fifth wave of the COVID pandemic bubbled to the top at a special Board of Health meeting on Thursday.
► From the Tri-City Herald — Tri-Cities deadliest week of the pandemic. 22 more die
► From the Tri-City Herald — Cases in kids rising sharply. But are schools to blame?
EDITOR'S NOTE — Meanwhile, the Herald also reports that some Tri-Cities parents are organizing rogue Homecoming dances to avoid COVID precautions.
► From the Kitsap Sun — COVID-19 deaths have mounted as delta wave crashes on Kitsap — In August and so far in September, Kitsap has recorded 27 and 21 COVID-rlated deaths, respectively.
► From the Peninsula Daily News — Clallam Bay Corrections cases among inmates, staff
► From KING 5 — Washington will offer COVID-19 booster shots immediately to those who qualify — The Washington State Department of Health says it will immediately start offering booster doses of the Pfizer-BioNTech COVID-19 vaccine to certain people after recommendations from the U.S. Food and Drug Administration and other groups. State health officials said Friday that at least six months after completing the primary Pfizer vaccine series, people age 65 and older; people age 18 and older living in a long-term care setting; and people age 50 to 64 with underlying medical conditions or at increased risk of social inequities, should receive a booster dose of the Pfizer vaccine.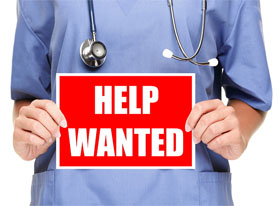 ► From The Hill — CDC director: Potential loss of unvaccinated health care workers 'creates a challenge' — CDC Director Rochelle Walensky on Monday said she backed vaccine mandates for health care workers, but admitted that resulting staff shortages could present a challenge.
EDITOR'S NOTE — Other challenges ahead: staff shortages at fire departments, corrections facilities, ferries, etc., etc.
► From NPR — New York may use the National Guard to replace unvaccinated health care workers — New York state officials are bracing for staffing shortages when the state's health care worker vaccination mandate takes effect on Monday, and could be looking to the National Guard — as well as medical professionals from other states and countries — to help address them.
---
LOCAL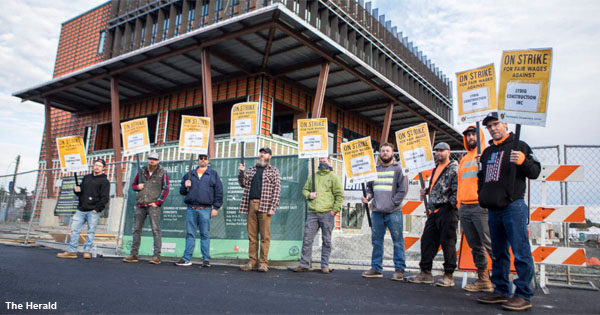 ► From the (Everett) Herald — Union carpenters picket at Marysville and Everett projects — Thousands of union carpenters across the region are heading into their third week on strike after rejecting a proposal from the Associated General Contractors of Washington. "Right now, with inflation being what it is — the cost of housing, childcare … parking has gotten extremely, extremely expensive," said John Lehman, Northwest Carpenters Union bargaining committee member and member of North Puget Sound Carpenters Local 70. "That's something that's coming directly out of our members' pockets on a daily basis. And we are really, really wanting to get a fair contract that addresses the rising costs of those things." The Marysville Civic Center and an Everett Amazon building are among dozens of construction sites affected.
TODAY at The Stand — Join Solidarity Rally to support striking Carpenters today at 4 p.m. in Seattle
► From KNKX — Concerns about safety and legal action grow as carpenter strike ends first week — Concerns about safety and legal action have led to the temporary closure of all Northwest Carpenters Union picket activities just a week into the strike. Late Thursday, union leaders said they had received reports of near-physical altercations, threats of violence, illegal picketing activity and harassment of union members on sanctioned picket lines.
The Stand (Sept. 24) — Striking Carpenters temporarily halt pickets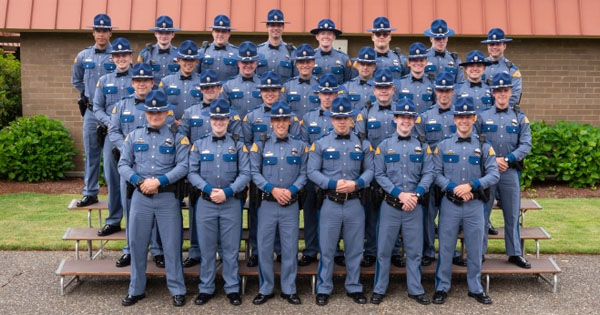 ► From KUOW — Washington State Patrol's hiring under fire as agency failed to diversify over decades — The Washington State Patrol is as vastly white today as it was nearly 20 years ago, before the agency's first Black chief took charge. Throughout that time, the WSP has struggled not just to diversify its ranks, but to recruit and hire enough "warm bodies" — in the words of the chief — to fill its open trooper positions.
► From the Kitsap Sun — Kitsap school districts look to paid training and bonuses to address bus driver shortages — All of the school districts in Kitsap and North Mason counties have the help-wanted sign up, actively recruiting bus drivers. They're providing paid training and the reimbursement of fees on top of the wages and benefits they usually tout to attract applicants.
► From the Seattle Times — Light rail ready to open at Northgate, transforming more than just commutes — Sound Transit needed 25 years of campaigns, taxes and labor to finally extend light rail to Northgate where, starting Saturday, thousands of people will find new ways to cross the congested city.
---
THIS WASHINGTON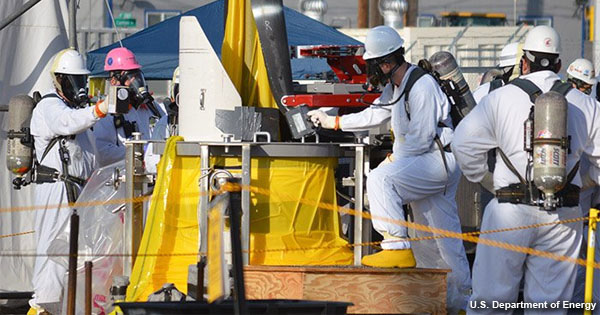 ► From the Tri-City Herald — 'Failed obligation.' Gov. Inslee implores feds to halt appeal of ill Hanford worker law — Gov. Jay Inslee called on the U.S. Attorney General to support Hanford employees and drop a federal appeal to stop a law that makes it easier for ill workers to be compensated. Inslee issued the statement in response to the U.S. Department of Justice's petition for review to the U.S. Supreme Court against the state law. Said Inslee:
"The decision by the Department of Justice to pursue this case in the U.S. Supreme Court is a mistake that threatens to compound the suffering of Hanford workers. I implore Attorney General Merrick Garland to consider the greater interests of justice and withdraw the department's petition."
The Stand (Sept. 16) — Keiser: Sick Hanford workers deserve better
FROM the WSLC's 2018 Legislative Report — Safety net strengthened for Hanford workers
► From the Olympian — 23 state senators ask governor to suspend incoming long-term care tax — A group of 23 state senators – including two moderate Democrats – formally asked Gov. Jay Inslee to use emergency powers to suspend an incoming payroll tax aimed at funding long-term care. In a joint letter, the senators urged the governor to intervene to "provide temporary relief to employees who face a major new tax and give time for the Legislature to work on a solution."
EDITOR'S NOTE — Sens. Mark Mullet (D-Issaquah) and Steve Hobbs (D-Lake Stevens) joined all 21 Republican senators in signing the letter. They were the only two Democratic senators who voted against the Long-Term Care Trust Act in 2019.
► From L&I — Start of school means limits on work hours for teens — The start of school signals limits on work hours for teenagers in Washington state. For employers, it means a Sept. 30 deadline to obtain permission from parents and schools for teens to work during the school year.
---
AEROSPACE



► From the Seattle Times — In the midst of unprecedented crisis, Boeing sales chief embraces optimism — Though Boeing has been mired in the worst of times, its people stunned by two fatal crashes and then a global pandemic that has slashed air travel like never before, jet sales chief Ihssane Mounir last week professed an unshakable confidence that the best of times are within sight again.
---
THAT WASHINGTON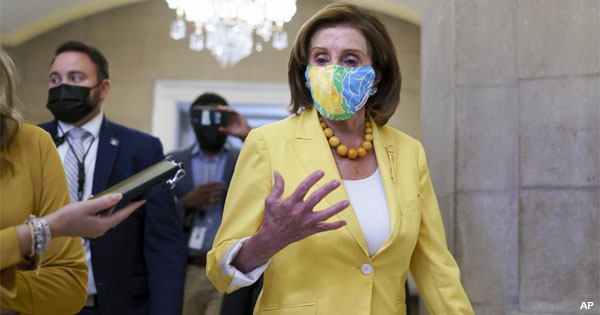 ► From the AP — Biden, Congress face big week for agenda, government funding — It's a consequential week for President Joe Biden's agenda, as Democratic leaders delicately trim back his $3.5 trillion "Build Back Better" package to win over remaining lawmakers and work to quickly pass legislation to avoid a federal shutdown. An expected Monday vote on a related $1 trillion bipartisan infrastructure package is now postponed until Thursday, amid ongoing negotiations. More immediately, the Senate has a test vote set Monday to keep the government funded and avert a federal debt default before Thursday's fiscal year-end deadline. That package stands to run into a blockade by Republican senators — all but ensuring lawmakers will have to try again later in the week.
► From Vox — Congress's hectic legislative schedule, briefly explained — Another government shutdown is looming, and the stakes are even higher than usual.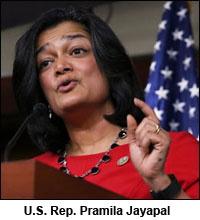 ► From the Washington Post — Jayapal claims roughly 60 votes against infrastructure bill — Rep. Pramila Jayapal (D-Wash.), head of the Congressional Progressive Caucus, said she wasn't bluffing when warning that progressives were willing to tank the infrastructure plan until the House and the Senate also pass a $3.5 trillion reconciliation bill that's still far from finished. And it seems she meant business. Jayapal told us in a Sunday night interview, before Pelosi's announcement, that the number of Democrats willing to kill the infrastructure bill is growing. "It's actually increasing, and it's increasing from members who aren't just within the Progressive Caucus," she said.
► From Politico — These Republicans helped craft the infrastructure bill. They might not vote for it. — A motley gang of deal-making House Republicans took partial credit for pushing through President Joe Biden's infrastructure plan this summer. That doesn't mean they'll all vote for it. Democrats — and even some Republicans — in the Problme Solvers Caucus are now pleading with their GOP counterparts to ignore a robust whipping operation against the infrastructure bill by their own party and support it on the floor.
► From Politico — Democratic coalition cracks under immigration strain — The disconnect between Biden's campaign promise and his use of a Trump-era public health order to kick out migrants is exacting a heavy political price.
► From The Hill — Biden administration moves to preserve DACA after court ruling — The Biden administration on Monday announced plans to create a rule that would recreate the Deferred Action for Childhood Arrivals policy after a Texas court found the Obama-era program unlawful and suspended the ability of Dreamers to apply for protections.
► From the Washington Post — Biden's SBA nominee would be the country's highest-ranking Muslim. The GOP won't let him get a vote.
---
NATIONAL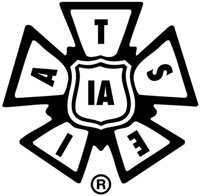 ► From Yahoo Entertainment — Hollywood unions show solidarity ahead of strike vote: 'We Stand With IATSE' — The major entertainment unions issued a joint statement of solidarity with the International Alliance of Theatrical Stage Employees on Friday, as the craft union looks towards a strike authorization vote next week. The statement was signed by the heads of SAG-AFTRA, the Directors Guild of America, the Writers Guild of America, East, and the Teamsters.
► From KCRW — Low wages, grueling hours, lack of rest: Why IATSE is ready to strike — Camera operators, editors, grips, makeup and hair stylists, costumers, writers assistants and more have posted stories on social media about low pay, exhausting hours, and dangerous working conditions. Some have turned to drugs and alcohol, and relationships have suffered.
► From the NY Times — New York passes sweeping bills to improve conditions for delivery workers — A package of legislation from the City Council set minimum pay and working conditions, placing New York at the forefront of regulating a multibillion-dollar industry.
---
TODAY'S MUST-READ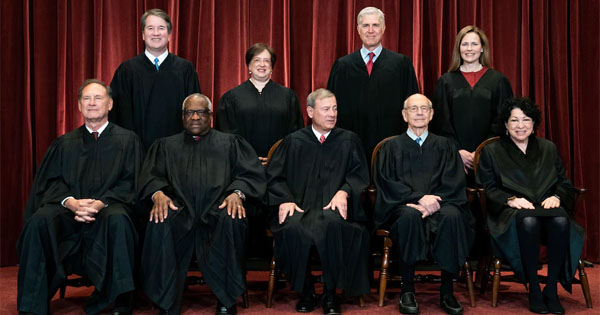 ► From the Washington Post — Supreme Court observers see trouble ahead as public approval of justices erodes — The Supreme Court's approval rating is plummeting, its critics are more caustic, and justices are feeling compelled to plead the case to the public that they are judicial philosophers, not politicians in robes. All of this as the court embarks Oct. 4 on one of the most potentially divisive terms in years. Docketed cases concern gun control, separation of church and state, and the biggest showdown in decades on the future of Roe v. Wade and the constitutional right to an abortion. Meanwhile, a presidential commission studying the court is being bombarded with criticism from the left, and occasionally the right, that the justices are too political, too powerful and serve for too long.
---
The Stand posts links to Washington state and national news of interest every weekday morning by 10 a.m.
Short URL: https://www.thestand.org/?p=102238
Posted by
David Groves
on Sep 27 2021. Filed under
DAILY LINKS
. You can follow any responses to this entry through the
RSS 2.0
. Both comments and pings are currently closed.