Get vaccinated | Labor rallies for Carpenters | GOP filibusters paying bills
Tuesday, September 28, 2021
---
COVID
► LIVE from the Seattle Times — Coronavirus daily news update, Sept. 28 — The latest count of COVID-19 cases in Washington totals 649,284 infections (14-day average of cases per day: 3,033) and 7,528 deaths.
► From the (Longview) Daily News — 'To put it in one word, it's been horrible': St. John nurses describe working through COVID surge — "It's hard to put some of this into words what we see on the day to day," said Joslyn Pazour, a charge nurse in the COVID unit. "I would say it's hard to describe the fear you see in some of these patients' eyes when they're starving for oxygen and are having such trouble breathing and are just so exhausted for trying to breathe and trying to fight this."
► From the (Everett) Herald — Almost 93% of county's COVID deaths are among unvaccinated — Since the end of January, there have been 137 Snohomish County COVID deaths. Of those, 127 were unvaccinated.
► From KNKX — Hospitalizations decreasing, but deaths are still high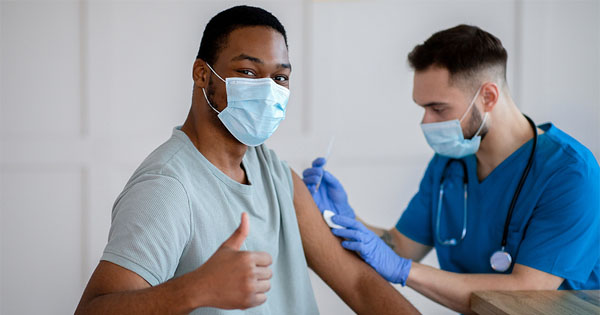 ► From the Seattle Times — As COVID-19 mandate looms, 68% of Washington state workers verified as vaccinated — More than two-thirds of Washington workers subject to Gov. Jay Inslee's COVID-19 vaccine mandate have gotten their shots, according to state data. Meanwhile, state agencies have granted nearly 800 accommodations to state workers whose religious or medical exemptions from the mandate were approved. The accommodations allow workers to avoid getting fired for not being vaccinated, and allow them to work in a role that does not put others at potential risk.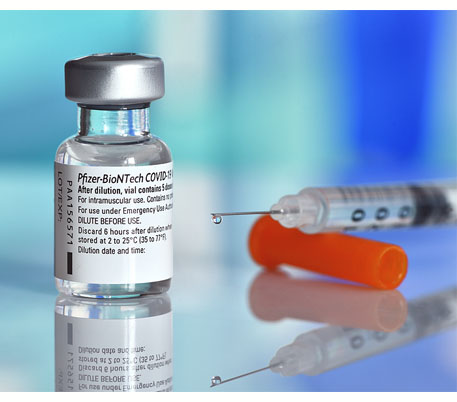 EDITOR'S NOTE — If you are subject to the mandate and you have not yet been vaccinated, you need to get a Johnson & Johnson shot by Oct. 4. Visit Washington state's Vaccine Locator to find vaccine appointments near you, and if you are having trouble finding a J&J vaccine appointment, contact the state Department of Health.
► From KOMO News — As Inslee's vaccination deadline nears, lawyers battle over where the case should be heard — A judge on Monday agreed to move a lawsuit filed over Gov. Jay Inslee's COVID vaccine mandate for state and public workers from Walla Walla County to Thurston County.
► From the Seattle Times — WSU coach's disgraceful vaccine refusal must end (editorial) — Nick Rolovich should get his vaccine now or clean out his office.
► From the AP — Employer vaccine mandates convert some workers, but not all — Businesses that have announced vaccine mandates say some workers who had been on the fence have since gotten inoculated against COVID-19. But many holdouts remain — a likely sign of what is to come once a federal mandate goes into effect.
► From the Washington Post — New York governor declares 'disaster emergency' amid staffing shortage crisis prompted by vaccine resisters — New restrictions in New York went into effect Monday, but tens of thousands of health-care workers are believed to have refused vaccination.
► From the NY Times — Deadline looming, thousands of healthcare workers in New York get vaccinated — Though many hospital and nursing home employees remain unvaccinated, officials say worst-case staffing shortages seem less likely.
► From Health Leaders — As COVID-19 numbers soar, some nurses don't have adequate protections, NNU says — Hospitals and health systems must do more to be fully compliant with the OSHA emergency temporary standard to protect nurses and other healthcare workers from COVID-19, says the latest survey of 5,000 RNs conducted by National Nurses United.
---
LOCAL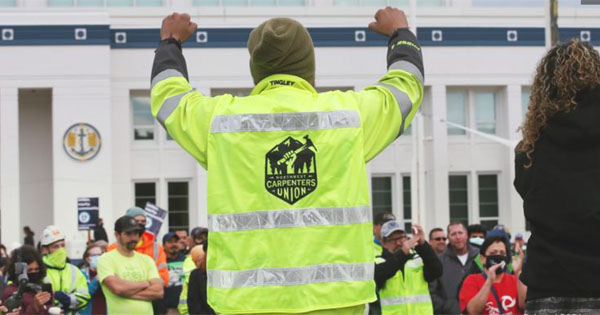 ► From the PS Business Journal — As strike enters third week, Carpenters union rebukes Sawant without naming her — Picketing by Northwest Carpenters Union members resumed Monday at 15 sites after union officials last week halted strike activity in the wake of wildcat strikes led by Seattle City Councilmember Kshama Sawant. Also on Monday, the union held a rally in Seattle at Lake Union Park. Around 250 workers from different crafts and trades attended to "show the community the power of union solidarity."
TODAY at The Stand — Hundreds rally in Seattle to support striking Carpenters
► From the Tri-City Herald — Slain school bus employee drove Pasco kids for years — School employees and the community are mourning the death of a Pasco school bus driver attacked and killed on Friday. Richard Lenhart, 72, was picking up students at Longfellow Elementary School as classes were letting out at 3:10 p.m. when a man boarded his bus and reportedly stabbed him in front of a busload of elementary children.
---
THIS WASHINGTON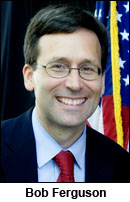 ► From the AP — Greyhound settles lawsuit over immigration sweeps on buses — Greyhound Lines Inc. will pay $2.2 million to settle a lawsuit over the bus line's practice of allowing U.S. Customs and Border Protection agents to board its buses in Washington state to conduct warrantless immigration sweeps, the state attorney general said Monday. The bus company failed to warn customers of the sweeps, misrepresented its role in allowing the sweeps to occur and subjected its passengers to discrimination based on skin color or national origin, Attorney General Bob Ferguson said.
► From the KING 5 — How Washington's new farmworker overtime law could affect farms — Labor groups call Washington's farmworker overtime law a big win. But some farmworkers worry companies won't be able to afford it and hours will get cut.
The Stand (Aug. 27) — L&I webinars explain changes in agriculture overtime pay
WSLC 2021 Legislative Report — Historic end of a racist legacy: Farmworkers win overtime pay
► From the Yakima H-R — Yakima orchard owners respond to state lawsuit — The owners of two Yakima orchards named in a state Attorney General's Office lawsuit regarding $450,000 in back wages say they were following their contract with H-2A workers, and they believe they may have been targeted because they are Hispanic.
---
THAT WASHINGTON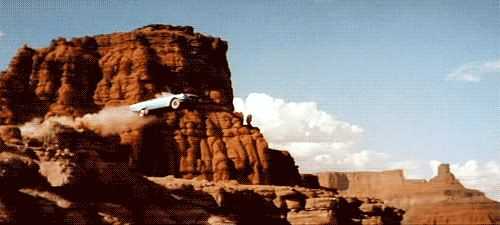 ► From the Washington Post — Senate Republicans block measure to fund government, stave off U.S. default — Senate Republicans on Monday blocked a bill that would fund the government, provide billions of dollars in hurricane relief and stave off a default in U.S. debts, part of the party's renewed campaign to undermine President Biden's broader economic agenda. The GOP's opposition dealt a death blow to the measure, which had passed the House last week, and now adds to the pressure on Democrats to devise their own path forward ahead of urgent fiscal deadlines. A failure to address the issues could cause severe financial calamity, the White House has warned, potentially plunging the United States into another recession.
► From The Hill — Yellen warns Congress has just three weeks before U.S. expected to default on debt — Treasury Secretary Janet Yellen warned lawmakers in a letter on Tuesday that the U.S. is headed for a default on its national debt in three weeks if Congress does not act quickly to raise or suspend the debt limit.
► From Politico — Dems may drop debt fight to avoid shutdown — Democrats are scrambling to get a plan B in place to keep the government open past Thursday after Republicans blocked their initial proposal.
► From Politico — Pelosi steers Dems toward infrastructure vote, without spending bill in tow — She signaled to her caucus she was no longer planning to pass both the party-line social spending bill and infrastructure at the same time.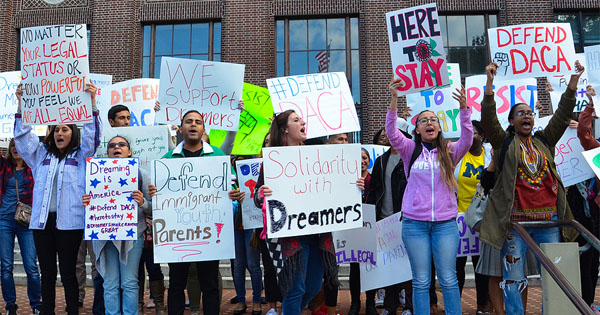 ► From The Hill — Biden administration issues rule reinstating DACA — A proposed rule from the Department of Homeland Security would solidify the Deferred Action for Childhood Arrivals (DACA) program that was suspended under Trump and enjoined by a Texas court in July of this year, leaving an estimated million people in immigration limbo.
---
NATIONAL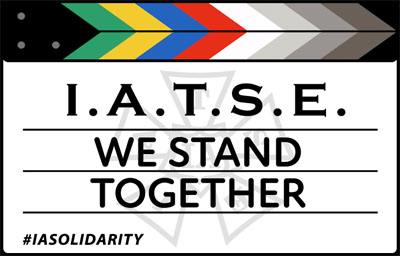 ► From Newsweek — IATSE strike explained as Hollywood faces biggest union walkout since World War II — Talks have broken down between the IATSE and Alliance of Motion Picture and Television Producers as the workers who support productions seek improvements to their standards of working conditions. The workers are campaigning for longer turnarounds between production days, improved rates on streaming projects and improvements on meal and rest periods.
► From Patch — UMWA hopes Shoal Creek agreement will pave way for Warrior Met — The coal miner's union is celebrating the ratification of a new labor agreement at one west Alabama mine, as it hopes to end another strike.
► From the USA Today — Ford to build new plants in Tennessee, Kentucky in $11 billion investment in electric vehicles — Ford Motor Co. on Monday announced plans to invest $11 billion to build several new plants to produce parts for electric vehicles, creating nearly 11,000 jobs.
► From NPR — Activision Blizzard strikes an $18 million deal over its workplace harassment lawsuit
---
The Stand posts links to Washington state and national news of interest every weekday morning by 10 a.m.
Short URL: https://www.thestand.org/?p=102294
Posted by
David Groves
on Sep 28 2021. Filed under
DAILY LINKS
. You can follow any responses to this entry through the
RSS 2.0
. Both comments and pings are currently closed.