OLYMPIA (Oct. 7, 2021) — A large bipartisan, bicameral group of Washington state legislators has signed a strong letter of protest urging the Biden administration to withdraw its challenge to the Washington state law strengthening workers' compensation access for workers at the Hanford nuclear site.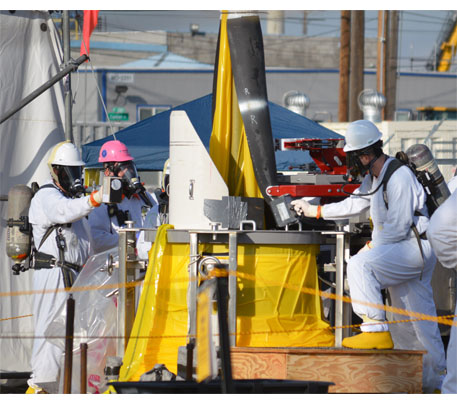 The 2018 law grants presumptive workers' compensation coverage for sick workers who were exposed to toxic fumes and nuclear waste on the job at the Hanford Nuclear Reservation. A court challenge brought under the previous administration failed in the federal district court and in the Ninth Circuit Court of Appeals. The Biden administration recently requested the U.S. Supreme Court overturn that ruling and strike down the law.
That request elicited an unusually strong and unified reaction from the Washington State Legislature calling for the administration to cease its efforts to overturn the law. The letter reads, in part:
"Our state residents who suffer from terrible, painful, and debilitating diseases known to be linked to exposure of toxic chemicals were having well-documented difficulties overcoming objections from the federal contractor to access benefits from our state industrial insurance program. Numerous efforts to address these problems with the contractor were unsuccessful. Most of the ill workers are members of Plumbers and Steamfitters Local Union #598 in Pasco, Washington. HB 1723 simply improves the standards for sick Hanford Nuclear site workers to qualify for our state industrial insurance benefits."
Signatories to the letter include Senate Majority Leader Andy Billig (D-Spokane) and Senate Minority Leader John Braun (R-Centralia) as well as the chairs and ranking members of both the Senate Labor, Commerce & Tribal Committee — Sen. Karen Keiser (D-Des Moines) and Sen. Curtis King (R-Yakima) — and the House Labor & Workplace Standards Committee — Rep. Mike Sells (D-Everett) and Rep. Larry Hoff (R-Vancouver). In total, the letter has 66 signatories.
Attorney General Bob Ferguson, who successfully defended the law in U.S. District Court and in the Ninth Circuit Court, is also calling on the administration to reverse its decision to continue with the legal challenge.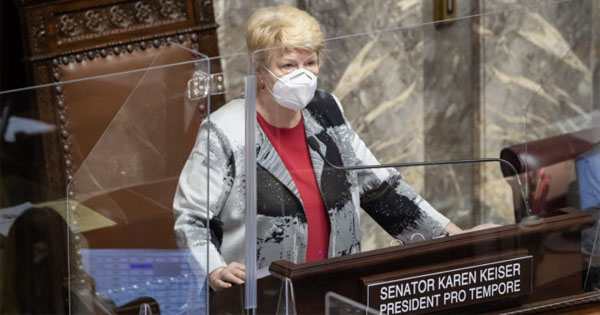 In a statement on Sept. 15, Keiser wrote of the federal challenge to the law:
"This isn't some inter-governmental jurisdictional spat, this is disrupting the lives of sick and suffering Hanford workers. Industrial insurance is a state-only program, with no federal oversight. In 1937, Congress acted to give states authority to apply their state industrial insurance laws to federal projects. The Biden Administration should withdraw their appeal immediately.

"This isn't about intergovernmental immunity. This is about workers sick from toxic fumes and exposures who are suffering and dying from their occupational diseases—and whether they will get the health care they deserve."
---
PREVIOUSLY at The Stand:
(March 26, 2021) — Sen. Murray, Rep. Smith fight for Hanford workers
(Dec. 12, 2018) — Hanford suit a 'depraved action' by Trump administration
FROM the WSLC's 2018 Legislative Report — Safety net strengthened for Hanford workers