Apprenticeship programs in state hit an all-time high
TUMWATER, Wash. (Nov. 18, 2021) — As National Apprenticeship Week continues, the Washington State Department of Labor and Industries (L&I) announced Wednesday that the number of people involved in registered apprenticeship programs statewide has reached an all-time high.
Between September 2020 and August 2021, there were 21,710 apprentices in Washington state. The total would make registered apprenticeship programs the third largest "school" in the state behind only the University of Washington and Washington State University.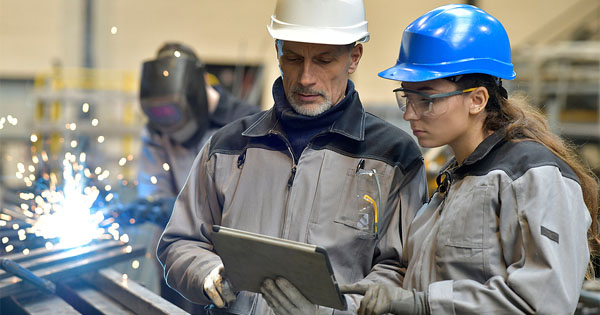 Apprenticeship programs are a combination of on-the-job education and training with classroom instruction that provide individuals with an effective way of entering a career in the skilled workforce. Apprentices "earn while they learn," getting a living wage throughout the education process, with periodic raises to reflect increased experience and commitment. Once the apprenticeship is completed, workers receive full journey-level wages and possess a trade certification that is recognized internationally.
"Apprenticeship programs are thriving across the state," said Jody Robbins, Apprenticeship Program manager for L&I. "We're encouraged to see a growing number of employers, educators, and other workforce partners get involved. Employers need a reliable talent pipeline and workers need pathways into rewarding careers. Registered apprenticeship programs provide an opportunity for employers and workers, boosting our entire economy."
This week — Nov. 15-21 — is also recognized as Registered Apprenticeship Week in Washington. The latest numbers from L&I show there are more than 5,000 employers in the state participating in 182 apprenticeship programs across nearly 250 occupations. For a complete list of programs and occupations, go to www.Lni.wa.gov/Apprenticeship.
Moving into high-tech fields
While construction trades such as carpenter, ironworker, and electrician remain at the top of the list for active participants, L&I is also making grants to industries and associations that expand programs to include high-tech, aerospace, and the medical assistant fields.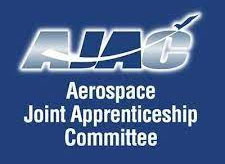 L&I recently announced a $1.3 million Aerospace Workforce Development Expansion Grant to the Aerospace Joint Apprenticeship Committee. The funding will expand apprenticeships, increase veterans outreach, and update equipment. It's expected some 250 participants will be served over the course of the grant.
In a separate grant issued earlier this year, a total of $10 million will go to the Machinists Institute, established by the International Association of Machinists District 751 in Seattle.
The Society of Professional Engineering Employees in Aerospace, representing engineers at The Boeing Company and other technical workers, will receive $5 million from the same grant. The programs will partner with community and technical colleges to expand training and help underserved populations enter the technical aerospace fields.
Apprenti, a program in partnership with L&I and the Washington Technology Industry Association, also diversifies participation in the high-tech industry through instruction in software development and other skills.
Apprenticeship in the trades


The Washington State Building and Construction Trades Council offers these step-by-step instructions for those interested in apprenticeships:
Step 1 — Review options in the Building Trades and decide on a trade that best compliments your mental and physical aptitude and correlates with your long-term goals. The Washington State Dept. of Labor and Industries website's apprenticeship section is one resource for those interested in learning more about our different crafts. Apprenticeship programs are a substantial commitment, the importance of familiarizing oneself with a trade prior to enrollment cannot be overstated, but previous experience is not required.
Step 2 — Track down and apply to a program. If you visit L&I's website you can find a detailed "how to become an apprentice" link that guides individuals through the process with useful information on how the process works.
Step 3 — Contact unions directly with inquiries about apprenticeship opportunities. Apprenticeship Program titles and contact information can be found on the Program Contacts page. Your level of follow-through and persistence directly affect your success, so take an active role in developing your own pathway to Apprenticeship.
See the WSBCTC's list of apprenticeship programs in the trades for more information about each program.
Short URL: https://www.thestand.org/?p=103645
Posted by
David Groves
on Nov 18 2021. Filed under
STATE GOVERNMENT
. You can follow any responses to this entry through the
RSS 2.0
. Both comments and pings are currently closed.