Historic win in Richland | Firefighters at 'breaking point' | Postal reform now
Wednesday, December 8, 2021
---
COVID
► LIVE from the Seattle Times — Coronavirus daily news update, Dec. 8 — The latest count of COVID-19 cases in Washington totals 784,129 infections (14-day average of cases per day: 1,299) and 9,436 deaths.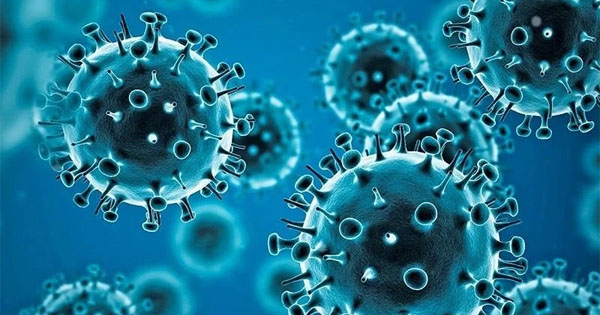 ► From the Olympian — Thurston County adds 4 more COVID-19 deaths as first Omicron variant detected
► From the AP — Pfizer says COVID booster offers protection against Omicron — Pfizer said Wednesday that a booster dose of its COVID-19 vaccine may offer important protection against the new Omicron variant even though the initial two doses appear significantly less effective.
► From the Seattle Times — See how many people received an additional COVID vaccine dose in each Washington state county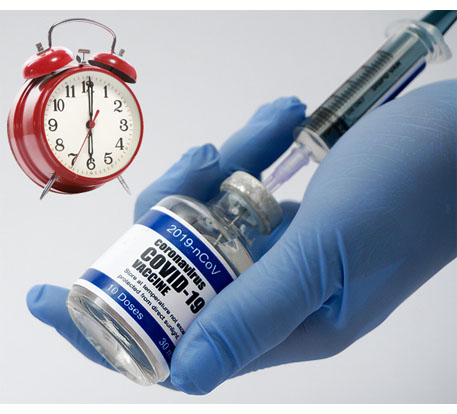 ► From the AP — Judge blocks Biden vaccine mandate for federal contractors — U.S. District Court Judge R. Stan Baker, in Augusta, Ga., on Tuesday blocked President Joe Biden's administration from enforcing a COVID-19 vaccine mandate for employees of federal contractors, the latest in a string of victories for Republican-led states pushing back against Biden's pandemic policies.
► From The Hill — Senate poised to pass resolution to nullify Biden vaccine mandate — Republicans say they expect the resolution will pass with at least 52 votes after centrist Sens. Joe Manchin (D-W.Va.) and Jon Tester (D-Mont.) announced their support for the proposal. The Senate's anticipated passage of the resolution will set up a battle in the House, where Republicans plan to circulate a discharge petition to force Speaker Nancy Pelosi (D-Calif.) to schedule a vote on the resolution.
---
LOCAL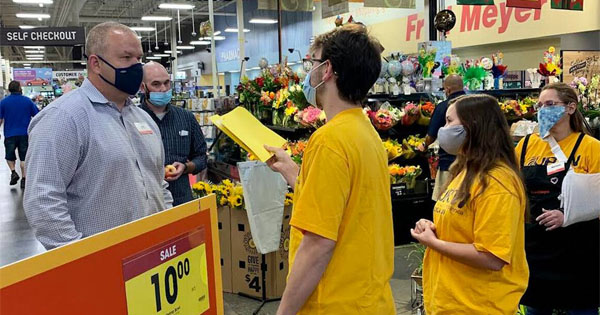 ► From the Tri-City Herald — Fred Meyer grocery workers in Richland vote to unionize in historic campaign — After a long, hard-fought campaign, Richland Fred Meyer employees won a vote to unionize by a margin of 2-1. About 250 workers at the store will join the UFCW Local 1439. With the NLRB tally finished, it paves the way for the employees to start negotiating with managers. A Fred Meyer store voting to become unionized is a first for the state in recent memory, union officials said.
The Stand (Dec. 7) — Richland Fred Meyer workers: Union Yes!
EDITOR'S NOTE — Get more information about how you can join together with co-workers and negotiate a fair return for your hard work. Or go ahead and contact a union organizer today!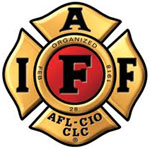 ► From the union-busting Columbian — Camas-Washougal firefighters at 'breaking point' — Camas-Washougal firefighters are "at a breaking point" due to mandatory overtime caused by staffing shortages, and there are no immediate solutions, according to Fire Chief Nick Swinhart. Despite a new contract approved by the city on Nov. 15, the department still faces challenges with a number of firefighters out on medical, family and military leave; firefighters who have quit the Camas-Washougal Fire Department to take positions at other — often higher-paying — fire departments; new firefighter recruits at the fire academy who won't be able to fully take over until next summer; and a changing employee culture that values family and free time over the higher pay associated with overtime hours.
► From the Spokesman-Review — 'Absolute last resort': Spokane City Council approves $3.4 million to cover unanticipated firefighter overtime — The Spokane City Council begrudgingly pulled $3.4 million from city reserves to compensate for the Fire Department's massive use of overtime pay this year. The city has pledged to conduct a review of its sick leave usage after overtime pay surged this year. Spokane Firefighters Union Local 29 has claimed that the overtime costs are related to staffing levels. Its leaders have argued that the city has been unable to hire new employees at a pace that keeps up with the retirements and departures in recent years.
► From the Seattle Times — More than 3,500 Seattle child care workers to receive payments in recognition of work during pandemic — More than 3,500 of Seattle's child care workers will receive one-time payments of up to $835 this month, city officials said Tuesday. The payments, totaling nearly $3 million, are part of a $128 million spending plan that came from federal COVID-19 relief funds.
► From the Bellingham Herald — Bellingham city employees get this new paid holiday in 2022 — Bellingham employees will have Juneteenth — the day marking when the last Black American slaves learned they were free — as a paid holiday in 2022, the City Council decided unanimously Monday.
► From the Seattle Times — Effort to recall Seattle Councilmember Kshama Sawant leads with 53% in Tuesday night vote count
---
THIS WASHINGTON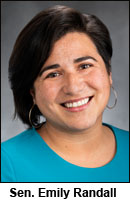 ► From KING 5 — 'Bold' proposal would eliminate Tacoma Narrows Bridge tolls in less than 2 years — The bill sponsored by Sen. Emily Randall (D-Bremerton) would transfer $722 million from the state's general fund to pay off remaining debt on the bridge.
---
THAT WASHINGTON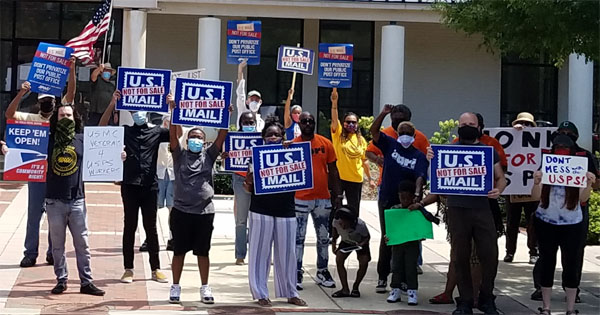 ► From the People's World — Postal Workers tell Congress to deliver postal reform before year's end — House Democratic leaders have yet to schedule a debate and vote on HR 3076. The legislation, backed by the APWU, NALC, the Mail Handlers/Laborers and other unions, attempts to solve the long-running red ink — on paper — that has engulfed the U.S. Postal Service for more than a decade.
TAKE A STAND — Urge Congress to pass postal reform before year ends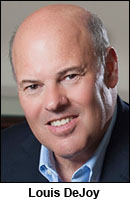 ► From Politico — Senior Republican warns postal reform at risk if DeJoy's job is threatened — A top House Republican is warning President Biden that any attempt to stamp out Postmaster General Louis DeJoy risks blowing up bipartisan efforts to reform the beleaguered U.S. Postal Service. Rep. James Comer (R-Ky.), the House Oversight Committee's top GOP member, says any fast moves to oust DeJoy from leading the USPS could peel his support away from a postal overhaul bill that's a high priority for Democrats as soon as their party-line social spending bill clears Congress.
► From Roll Call — Manchin repeats call for 'strategic pause' in big spending package — Sen. Joe Manchin III (D-W.Va.) on Tuesday reiterated his desire for Senate Democrats to slow down consideration of the House-passed $2.2 trillion climate and social spending package given "unknowns" in the economy like the COVID-19 pandemic, how long high inflation will last and geopolitical factors. Senate Majority Leader Chuck Schumer (D-N.Y.) has repeatedly said his goal is to pass the reconciliation package by Christmas.

The Stand (Dec. 7) — Urge Murray, Cantwell to finish the job, pass Build Back Better
► From Politico — Senate Dems launch last-ditch effort to change the rules of the chamber — The hope is to pave the way for nominees and, potentially, election reform. It's not clear how it will work and stakeholders are being hush hush.
► From The Hill — House approves bill to ease passage of debt limit hike
► From the Washington Post — House approves $768 billion defense bill with strong support, despite some discord among Democrats — The legislation directs an independent review of the Afghanistan war's legacy and errors, and establishes a new means for the military to prosecute sexual assault and related crimes, according to a final draft released hours before the House passed it by a vote of 363-70.

► From Vox — The religious right wants states' tax dollars, and the Supreme Court is likely to agree — Carson v. Makin, a case being heard today in the U.S. Supreme Court, claims the state of Maine must spend existing tax revenue from its secular residents to pay the private school tuition of some religious students. The case moves the battleground from whether religious conservatives can seek exemptions from individual laws to whether they can also demand that the public actively fund their faith.
---
NATIONAL
► From the AP — Kellogg's union rejects deal with 3% raises to extend strike — Kellogg's workers rejected a contract offer Tuesday that would have provided 3% raises, so 1,400 workers at the company's four U.S. cereal plants will remain on strike. The BCTGM union said an overwhelming majority of workers voted down the five-year offer that would have also provided cost of living adjustments in the later years of the deal and preserved the workers' current health care benefits. The workers have been on strike since Oct. 5 at five U.S. plants. "The members have spoken. The strike continues," union President Anthony Shelton said.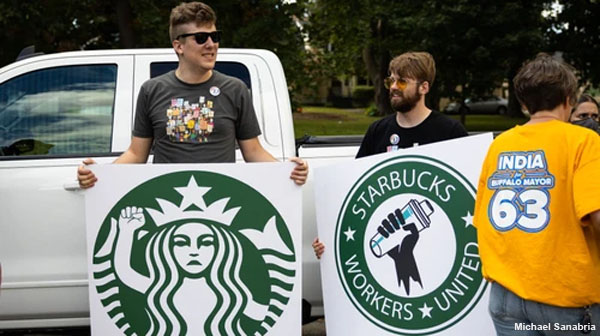 ► From HuffPost — Starbucks workers hope to form the chain's first U.S. union in Buffalo — Organized labor could gain a long-sought toehold inside one of the world's largest restaurant chains this week when federal officials are expected to count the votes in a series of union elections at three Starbucks locations in upstate New York. A victory for the union, named Starbucks Workers United, would create the very first unionized corporate-run Starbucks in the U.S. The election ends Wednesday, and the result is expected Thursday afternoon.
► From Bloomberg — Starbucks bid to halt union vote count is rejected by labor board
EDITOR'S NOTE — Tired of being disrespected at work? Get more information about how you can join together with co-workers and negotiate a fair return for your hard work. Or go ahead and contact a union organizer today!
► From the Washington Post — 4.2 million Americans quit their jobs in October as workers continued to search for better opportunities — The high quits numbers are a reflection of what is perhaps the most worker-friendly climate in decades, as workers have the ability to sort through near record levels of job postings and many employers are hungry to hire.

► From the NY Times — Schools are closing classrooms on Fridays. Parents are furious. — Desperate to keep teachers, some districts have turned to remote teaching for one day a week — and sometimes more. Families have been left scrambling to find child care.
► From Reuters — Amazon's trucking ambitions bump up against driver shortage, competition
---
The Stand posts links to Washington state and national news of interest every weekday morning by 10 a.m.
Short URL: https://www.thestand.org/?p=104229
Posted by
David Groves
on Dec 8 2021. Filed under
DAILY LINKS
. You can follow any responses to this entry through the
RSS 2.0
. Both comments and pings are currently closed.