Hospitals at breaking point | Fred Meyer/QFC may face strike | Joining together
Tuesday, December 14, 2021
---
COVID
► LIVE from the Seattle Times — Coronavirus daily news update, Dec. 8 — The latest count of COVID-19 cases in Washington totals 793,757 infections (14-day average of cases per day: 1,484) and 9,580 deaths.
► From the Seattle Times — Omicron variant surging rapidly in Washington state, UW testing indicates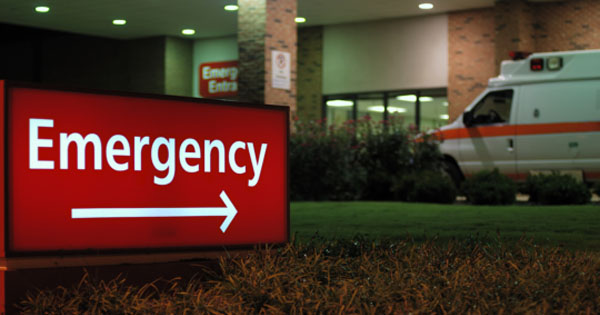 ► From The Hill — Hospitals worry rising case counts will push them past breaking point — Hospitals increasingly are worried that a growing number of COVID-19 cases in several states will push them beyond their breaking point, even before the omicron strain really hits U.S. shores hard. Already dealing with depleted workforces, hospitals are juggling a continuing flood of patients infected with the still-dominant delta strain, along with more patients seeking attention for worsening conditions after delaying care earlier in the pandemic.

► From Seattle Times — COVID cases continue to decline in Washington state, but hospitals remain stretched thin — COVID-19 infections and hospitalizations remain on a slow, steady decline in Washington state, but other types of patients still streaming into health care facilities are filling them to near capacity, hospital leaders said Monday. Hospital beds throughout the state are, on average, about 91% full, with COVID patients taking up about 10%… Health care workers throughout the state say staffing problems persist. Workers who have long called for separate, long-term solutions to address staff burnout said in a Monday webinar that hospital administrators have not adequately responded to their demands — and are now also turning to state legislators for help.
TODAY at The Stand — Nurses to Legislature: Address staffing crisis
MORE COVERAGE from KATU, KIRO, KOMO, KUOW, and McClatchy.
► From the AP — One year of vaccines: Many lives saved, many needlessly lost — The nation's COVID-19 death toll stands at around 800,000 as the anniversary of the U.S. vaccine rollout arrives. A year ago it stood at 300,000. An untold number of lives, perhaps tens of thousands, have been saved by vaccination. But what might have been a time to celebrate a scientific achievement is fraught with discord and mourning.
► From the Wall Street Journal — Kroger to end some COVID-19 benefits for unvaccinated workers — The grocery chain will no longer provide two weeks of paid emergency leave for unvaccinated employees who contract COVID-19, unless local jurisdictions require otherwise.
► From Politico — Supreme Court rejects move to block NY vaccine mandate
► From the Seattle Times — Air Force discharges 27 for refusal to get COVID vaccine
---
LOCAL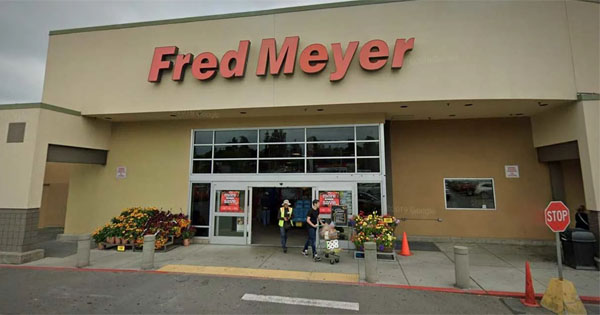 ► From the Oregonian — Fred Meyer, QFC grocery workers authorize strike — Grocery workers at Fred Meyer and Quality Food Centers stores in Oregon (and Southwest Washington) have voted to authorize an unfair labor practices strike, UFCW Local 555 said Saturday night. Workers plan to go on strike beginning Friday morning if union leadership and management don't reach an agreement on key bargaining issues.
ALSO see UFCW 555's press release on the vote.
► From Law 360 —GEO Group can't cut Washington detainees' $17M wage suit award— A federal court on Wednesday refused to toss out or reduce a jury verdict requiring private prison operator GEO Group to pay $17.3 million in withheld wages to detainees who were paid $1 a day to maintain their detention center.
► From Crosscut — A year later, Seattle Children's remains troubled by racism issues — Since Dr. Ben Danielson resigned last year, some say the hospital is making progress, but others think the leadership has fallen short to rectify its history with racism.
► From KING 5 — Students and teachers protest over alleged racism in Monroe School District — A group of teachers, parents, and students are calling on the Monroe School District superintendent to resign for not doing enough to stop racism and hate.
---
JOINING TOGETHER
On Nov. 29, Papermakers at the NORPAC mill in Longview, WA marched on their boss, demanding union recognition as members of #ILWU Local 21A. Today, we're proud to announce that two other departments – Fiberline & Warehouse – have also filed for union elections! (1/3) pic.twitter.com/saMNMIYzWI

— ILWU Local 5 (@ILWULocal5) December 14, 2021
► From PR Newswire — Big Cartel Workers Union becomes the first tech union in a 'right-to-work' state — Staff at Big Cartel, a Salt Lake City-based e-commerce platform for creative businesses, are the latest tech workers who have chosen to be represented by OPEIU Tech Workers Union Local 1010.
► From Bloomberg — Citizen App workers vote to unionize, fearing outsourcing — Employees of the crime-watch app Citizen voted to unionize with CWA, a rare instance of successful labor organizing at a venture-backed technology startup.
► From the Boston Globe — Starbucks workers push to unionize in Boston area after N.Y. win
?Bargaining Update?
We're excited to share we've reached a deal with management on our first contract! After 2 years of bargaining & a 5 day strike, we've secured an agreement that makes meaningful improvements to our working conditions. We came together to demand better & won!

— Wirecutter Union (@wirecutterunion) December 14, 2021
EDITOR'S NOTE — Ready for some meaningful improvements to your working conditions? Get more information about how you can join together with co-workers and negotiate a fair return for your hard work. Or go ahead and contact a union organizer today!
---
AEROSPACE

► From the Seattle Times — Boeing and its suppliers fall short on safety oversight, Senate whistleblower report says — Seven named whistleblowers — from Boeing, jet engine supplier GE and the FAA — allege fundamental problems with safety oversight in the aerospace industry, according to a report released Monday by Democrats on a U.S. Senate committee chaired by Sen. Maria Cantwell. One of the whistleblowers, newly identified as high-ranking Boeing engineer Martin Bickeboeller, claims that more than three years after the deadly MAX crashes Boeing is still unwilling to fully acknowledge lapses in compliance with safety standards.
---
THIS WASHINGTON



► From the Olympian — Everything you need to know about Gov. Inslee's $626 million climate proposals — If his proposals are successful, Washingtonians will get thousands of dollars back when they buy electric vehicles and have an easier time switching from fossil fuels to electricity in their homes.
---
THAT WASHINGTON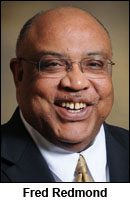 ► From The Hill — With roads and bridges covered, it's time to address human capital (by AFL-CIO's Fred Redmond) — President Biden signed the bipartisan Infrastructure Investment and Jobs Act into law to make transformational investments in roads, bridges, ports, rail and transit – and now the Senate must follow the House's lead in passing the Build Back Better Act to invest in the infrastructure that is more associated with women and families, like paid leave. The United States must make up for years of inaction and invest in every foundation of our economy. When we do, we will create good union jobs and build the foundation for an equitable recovery. We will increase our nation's economic competitiveness. And we will finally respect the caregivers and educators whose labor makes all other work in our economy possible.
► From the AP — Manchin hits Dems' $2T bill as too costly, talks to Biden — Democratic Sen. Joe Manchin has signaled anew that he's still not ready to back his party's $2 trillion social and environment legislation, then talked to President Joe Biden as party leaders scrambled for a pathway to advance the long-stalled package — preferably by Christmas.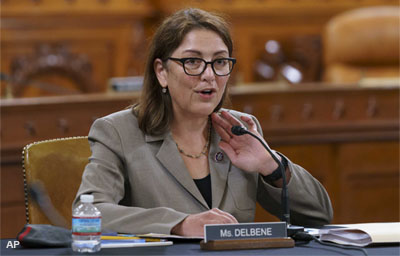 ► From Politico — As Dems sprint against the clock, child tax credit might slip away — Preserving the party's expanded child tax credit, which delivers monthly checks to most families with children, has been a central tenet of Biden's social safety net bill from the start. But months of grueling negotiations have forced Democrats right up against the Dec. 31 deadline that could blot out one of their biggest political wins this year… "We've got to push and remind people that there are impacts like the child tax credit if the bill doesn't pass by the end of the year," said Rep. Suzan DelBene (D-Wash., 1st). She leads the center-left New Democrat Coalition, which has vocally pushed party leaders to take up the package before Dec. 31. "I want to make sure everybody's keenly aware there are consequences of waiting."
► From the NY Times — The bogus bashing of Build Back Better (by Paul Krugman) — While the most important source of opposition to Build Back Better is simply the desire to see Biden fail while keeping the rich as rich as possible, there may be some sincere concern that the bill would increase budget deficits. Actually, it wouldn't have a significant deficit impact — the Congressional Budget Office says that the spending is almost completely paid for, and attempts to claim otherwise aren't credible.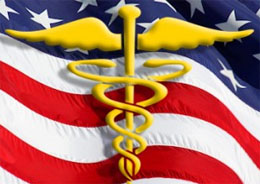 ► From The Hill — Nearly one-third of Americans skipped care in past three months due to cost — The survey from the West Health Policy Center and Gallup found that 30 percent of participants said they opted out of health care due to the cost — a percentage that tripled from nine months ago, reaching its highest point during the pandemic.  One-fifth of respondents said they or a household member saw their health problem worsen after delaying care because of the cost.
► From the LA Times — Leaked SoCal hospital records reveal huge, automated markups for health care (by David Lazarus) — Ridiculous, seemingly arbitrary price markups are a defining characteristic of the $4-trillion U.S. healthcare system — and a key reason Americans pay more for treatment than anyone else in the world. But to see price hikes of as much as 675% being imposed in real time, automatically, by a hospital's computer system still takes your breath away. I got to view this for myself after a former operating-room nurse at Scripps Memorial Hospital in Encinitas shared with me screenshots of the facility's electronic health record system.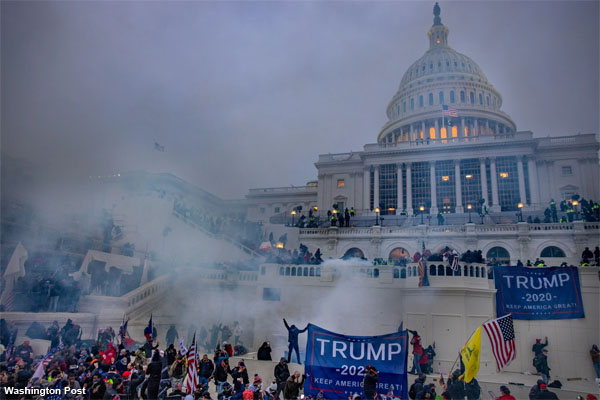 ► From the Washington Post — House Jan. 6 committee votes to hold Meadows in contempt — The House committee investigating the Jan. 6 attack on the Capitol voted Monday night to hold former White House chief of staff Mark Meadows in criminal contempt for defying a subpoena, while also releasing a series of texts from Fox News hosts and Donald Trump Jr. urging Meadows to implore Donald Trump to call off the violent mob.
► From The Hill — GOP election objectors rake in corporate cash — The nation's biggest companies have steadily ramped up their donations to GOP lawmakers who voted against certifying the 2020 election results, largely ending the giving freeze instituted following the Capitol riot. General Dynamics — which contributed roughly $162,000 to more than 50 GOP objectors — is the top donor among Fortune 500 corporations, followed by fellow defense contractors Raytheon Technologies, Lockheed Martin and Boeing, as well as shipping giant UPS.
---
NATIONAL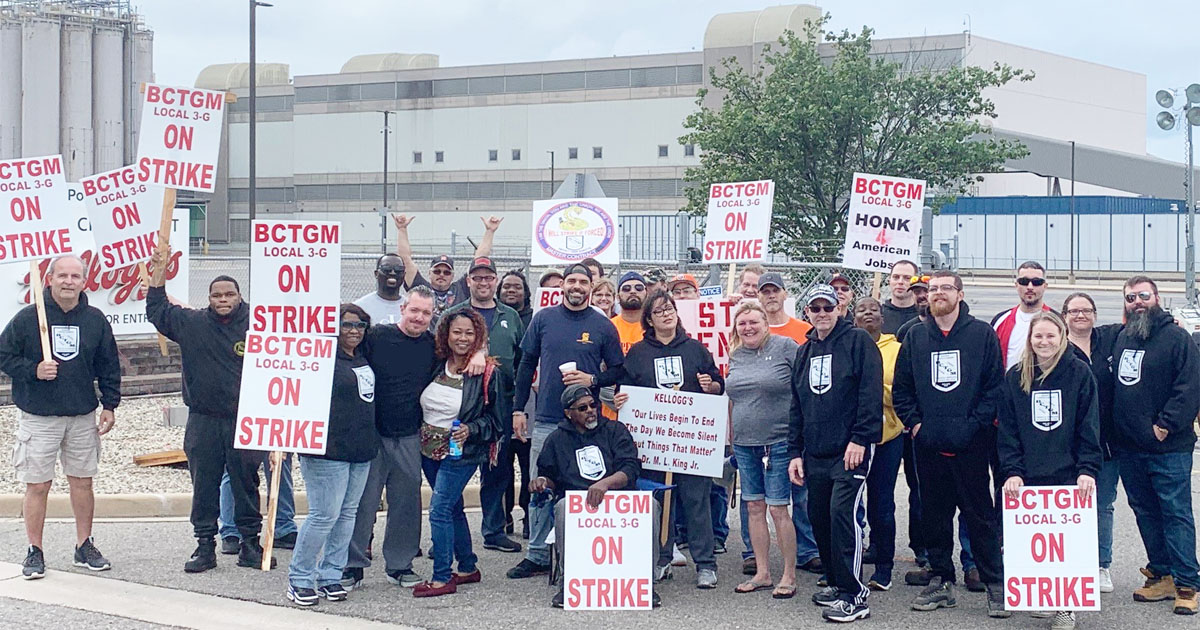 ► From NPR — Kellogg says it will permanently replace strikers
► From MSNBC — President Biden follows through with pro-union message — "I am deeply troubled by reports of Kellogg's plans to permanently replace striking workers from the Bakery, Confectionery, Tobacco Workers and Grain Millers International during their ongoing collective bargaining negotiations," Biden said in a written statement. He added:
"Permanently replacing striking workers is an existential attack on the union and its members' jobs and livelihoods. I have long opposed permanent striker replacements and I strongly support legislation that would ban that practice. And such action undermines the critical role collective bargaining plays in providing workers a voice and the opportunity to improve their lives while contributing fully to their employer's success. Unions built the middle class of this country. My unyielding support for unions includes support for collective bargaining, and I will aggressively defend both."
► From ESPN — U.S. Soccer, USWNT players union reach short-term deal to avoid strike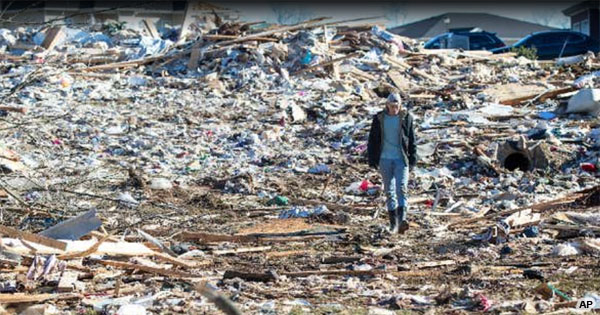 ► From HufPost — Factory workers say they were told they'd be fired if they left job amid tornado warning — Mayfield Consumer Products officials deny the claims, but at least five employees say they were told they couldn't leave the Kentucky candle factory to seek safety… Eight people were confirmed dead and eight remained missing at the factory as of Sunday.
► From The Hill — Fatal Amazon warehouse collapse spotlights safety concerns — Workers have painted a grim and hectic picture of the Edwardsville, Ill. facility on Friday night — escalating advocate's calls for the company to rethink dangerous policies and leading OSHA to open an investigation.
---
TODAY'S MUST-READ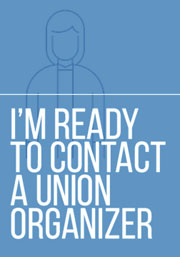 ► From the NY Times — Tornadoes shouldn't be a workplace hazard (by Jamelle Bouie) — To say that most workers are subject to unaccountable "private government" is to make clear the authoritarian character of the American workplace. And it is to remind ourselves that in the absence of any countervailing force, the bosses and managers who wield that authority can force workers into deadly environments and life-threatening situations, or force them to remain in them. The immediate solution is as it always has been: unionization, collective bargaining and workplace democracy. This is easier said than done, of course, but it still must be said. Our democracy is and will remain incomplete for as long as most Americans work without power or representation under the authority of private governments. Whatever democratic habits we hope to instill in ourselves and our children cannot be sustained, in the long run, when democracy is banned from the shop floor.
---
The Stand posts links to Washington state and national news of interest every weekday morning by 10 a.m.
WASHINGTON IS A UNION STATE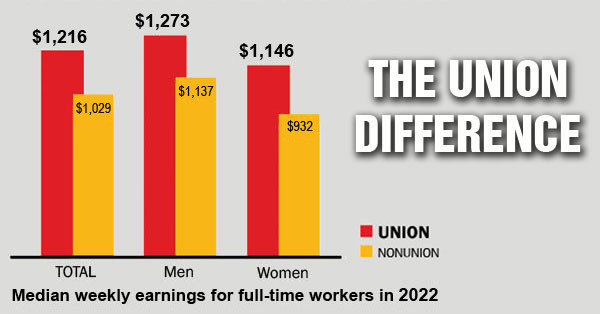 CHECK OUT THE UNION DIFFERENCE in Washington state: higher wages, affordable health and dental care, job and retirement security.
FIND OUT HOW TO JOIN TOGETHER with your co-workers to negotiate for better working conditions and respect on the job. Or go ahead and contact a union organizer today!