Nursing while infected | Remote again, naturally | Supremes eye Hanford law
Tuesday, January 11, 2022
---
COVID
► LIVE from the Seattle Times — Coronavirus daily news update, Jan. 11 — The latest count of COVID-19 cases in Washington totals 978,680 infections (14-day average of cases per day: 10,322) and 10,322 deaths.
► From McClatchy — Sunday saw record COVID cases in Washington state. Rate of COVID patients in ICU rising — COVID-19 continued its record-breaking pace through Washington over the weekend, based on data released by the state Department of Health on Monday. The state recorded 13,689 new cases Monday and 24 new deaths since Friday.
MORE local coverage from the Bellingham Herald, (Everett) Herald, (Longview) Daily News, Peninsula Daily News, Skagit Valley Herald, (Spokane) Spokesman-Review, and the (Tacoma) News Tribune.
► From The Hill — U.S. sets new record for COVID-19 hospitalizations — The 145,982 people hospitalized with COVID-19 surpasses the previous peak set in January 2021, during a major winter surge before vaccines were widely available.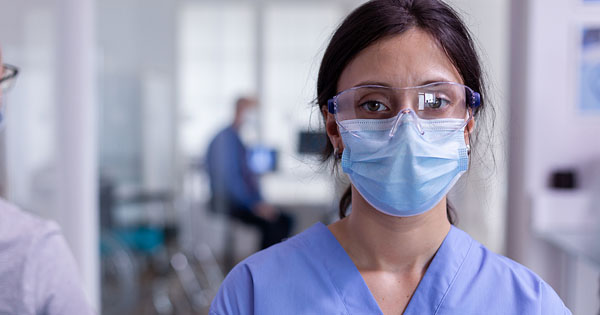 ► From the AP — U.S. hospitals letting COVID-infected staff stay on the job — Hospitals around the U.S. are increasingly taking the extraordinary step of allowing nurses and other workers infected with the coronavirus to stay on the job if they have mild symptoms or none at all. The move is a reaction to the severe hospital staffing shortages and crushing caseloads that the Omicron variant is causing.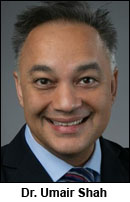 ► From Politico — Health care workers are panicked as desperate hospitals ask infected staff to return — In Washington state, hospitals are stretched but not to the point of allowing workers to stay on the job without isolating first for five days, the state's secretary of health, Umair Shah, said last week. But that could change, he said. Staffing is precarious. "The next several weeks will be very difficult for our state," he said. Washington's health centers are generally allowing staff that test positive to return after five days without a negative test, he said. Hospitals aren't required to notify patients or other workers that a staffer recently tested positive, according to a state spokesperson.
► From the Tri-City Herald — Omicron hits Tri-Cities schools, sickening nearly 700 kids. Hundreds more in quarantine
► From the Seattle Times — Seattle schools could return to remote learning if high number of absences continues
► From the Spokesman-Review — School leaders struggle to keep doors open as absences mount among students and staff
► From the union-busting Columbian — Vancouver schools shift to rotating remote learning due to bus driver shortage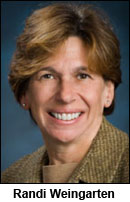 ► From the NY Times — Randi Weingarten still wants schools open (by Michelle Goldberg) — It seems clear to me, as I've watched how public schools are responding to Omicron, that (AFT President Randi) Weingarten, along with some other union leaders, are trying to avoid shutdowns, even at the risk of infuriating some of their members. The vast majority of the country's schools, after all, are open, even though there's probably a better case for shutting down now than there has been at any point since the spring of 2020. Where schools have closed, it's mostly been for logistical reasons — there are simply too many staffers out sick.
► From Politico — Chicago schools, teachers reach tentative deal to end classroom shutdown — The potential agreement would have educators return to schools beginning Tuesday, while students would return Wednesday.
► From The Hill — Biden coronavirus vaccine-or-test mandate goes into effect — Key components of the Biden administration's COVID-19 vaccine or test mandate for more than 80 million workers went into effect Monday amid an ongoing Supreme Court battle that could ultimately doom the rule.
---
THIS WASHINGTON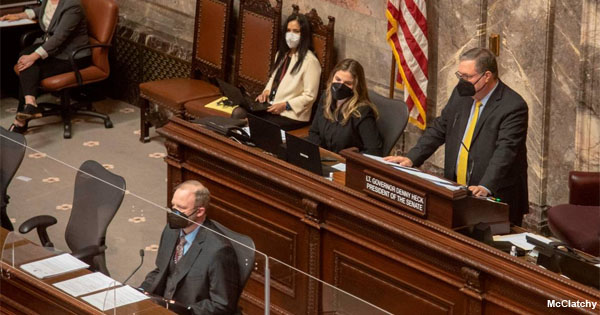 ► From the News Tribune — As Omicron surges, Washington legislators convene for the first day of the session — Many Washington state legislators gathered at the Capitol Monday for the start of the 2022 legislative session. But thanks to the rapid spread of the omicron variant of COVID-19, the Senate has already found itself short of legislators eligible for in-person meetings for the time being. Those legislators, staff, and media who were at the Capitol in person were tested for COVID-19 and only allowed into the House and Senate galleries after negative test results.
► From the Seattle Times — Legislature begins another session; now 5 senators test positive for COVID
TODAY at The Stand — WSLC Legislative Conference will be Jan. 28 — The Washington State Labor Council, AFL-CIO invites all leaders, staffers and rank-and-file members of its affiliated unions to register for the 2022 WSLC Legislative Conference to be held virtually via Zoom on Friday, Jan. 28 starting at 9 a.m.
The Stand (Jan. 10) — WSLC sets 2022 legislative agenda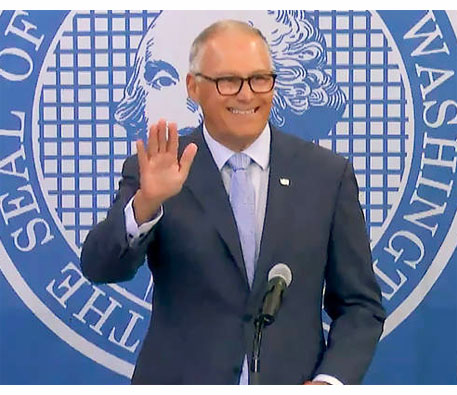 ► From the AP — Inslee rescinds state government affirmative action ban — Gov. Jay Inslee on Friday said he will roll back a long-standing directive that restricts affirmative action in state hiring, contracting and education and announced a new executive order to boost diversity in government contracting. The announcement comes as he and state officials try to diversify government after voters in 2019 upheld a 20-year-old ban on affirmative action.
► From the union-busting Columbian — House Democrats introduce bills to clarify police reform measures — HB 1735, sponsored by state Reps. Jesse Johnson (D-Federal Way) and Alicia Rule (D-Blaine), clarifies that officers can use force, subject to the newly established reasonable care standard, in behavioral health circumstances, for involuntary treatment commitments, in instances of child welfare, and other related circumstances.
► From Crosscut — Legislators prepare for long list of climate change bills
► From the Tri-City Herald — WA taxpayers should not have to pay for State Rep. Klippert's voter fraud fantasy (editorial)
---
LOCAL

► From the SW Washington CLC — Let us know who YOUR SW Washington Labor Heroes were in 2021 — The Southwest Washington Central Labor Council and the Cowlitz Wahkiakum Central Labor Council are presenting the first annual Southwest Washington Labor Hero Awards at 6 p.m. on Friday, Feb. 4 at the Vancouver Hilton. They want to know who YOUR Southwest Washington Labor Heroes were in 2021. Submit your nominations by Friday, Jan. 14.
---
AEROSPACE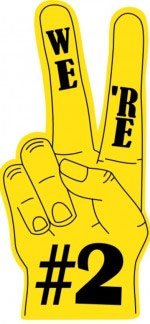 ► From the Seattle Times — With Boeing production stalled, Airbus remains No. 1 jet maker — With Boeing having halted 787 deliveries and 737 MAX deliveries ramping up only slowly, Airbus far outproduced its U.S. rival in 2021, making the European jet maker the world's top commercial airplane company for the third successive year.
► From Reuters — U.S. appeals court revives Boeing 737 MAX shareholder suit — The court revived a pension plan's 2019 shareholder lawsuit against Boeing officers and directors alleging they had made false public statements about the 737 MAX.
► From the PSBJ — Report: Boeing KC-46 tanker display systems hit snag in design review
---
THAT WASHINGTON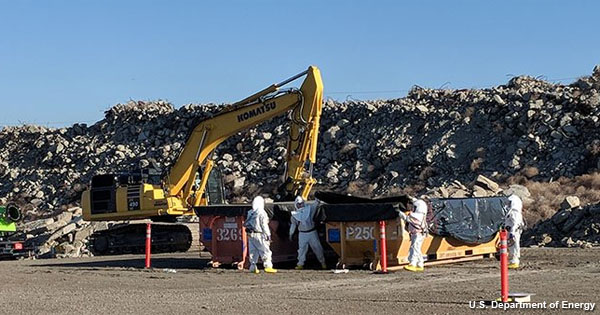 ► From the Seattle Times — U.S. Supreme Court agrees to review Washington state law that helps ill Hanford workers — The U.S. Supreme Court agreed Monday to review a Washington state law that makes it far easier for ill Hanford site workers to be compensated. The Department of Justice asked the Supreme Court to weigh in after it lost a case opposing the state law in U.S. District Court in Eastern Washington and then an appeal to the Ninth Circuit Court of Appeals. The federal government's fight against the law started under the Trump administration and then was taken up by the Biden administration.
The Stand (Oct. 7, 2021) — A bipartisan call for Biden to end challenge of Hanford law
The Stand (Dec. 12, 2018) — Hanford suit a 'depraved action' by Trump administration
► From KNKX — Seattle immigrant rights group headed to the U.S. Supreme Court — A prominent immigrant rights nonprofit based in Seattle is heading to the U.S. Supreme Court on Tuesday. Five years ago, the Northwest Immigrant Rights Project (NWIRP) filed a class-action lawsuit on behalf of people detained in Washington state who had previously been deported but who returned to the U.S. to seek protection. Immigration officials were detaining them indefinitely without a bond hearing. That's despite the fact that these individuals had already passed an initial screening and found to have a credible fear.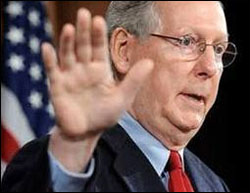 ► From The Hill — McConnell blocks simple majority votes on Dems' voting rights bills — Senate Minority Leader Mitch McConnell (R-Ky.) on Monday night blocked an attempt by Senate Majority Leader Charles Schumer (D-N.Y.) to set up simple majority votes on a sweeping elections bill and legislation to bolster the 1965 Voting Rights Act, which would have allowed Democrats to pass the two bills without GOP support.
► From the AP — Biden to back filibuster changes to push voting rights bill — President Joe Biden will use a speech in Georgia to endorse changing Senate filibuster rules that have stalled voting rights legislation, saying it's time to choose "democracy over autocracy."
► From the NY Times — Manchin's choice on Build Back Better: Mine workers or mine owners — Senator Joe Manchin III is caught between the mine workers' union, which supports President Biden's social policy and climate bill, and mine owners in his state who oppose it.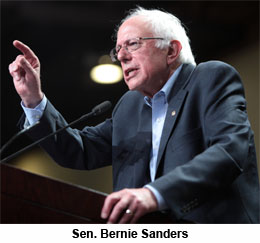 ► From the Guardian — Bernie Sanders says Democrats are failing: 'The party has turned its back on the working class' — Sen. Bernie Sanders (I-Vt.) has called on Democrats to make "a major course correction" that focuses on fighting for America's working class and standing up to "powerful corporate interests" because the Democrats' legislative agenda is stalled and their party faces tough prospects in this November's elections. Sanders called on President Biden and the Senate majority leader, Chuck Schumer, to push to hold votes on individual bills that would be a boon to working families, citing extending the child tax credit, cutting prescription drug prices and raising the federal hourly minimum wage to $15.
---
NATIONAL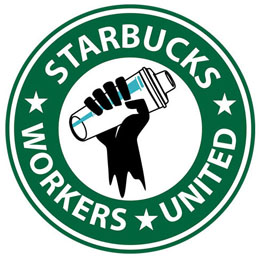 ► From The Hill — Workers at second Starbucks in New York unionize — A second Starbucks location in the Buffalo, N.Y., area unionized on Monday, though the results of the vote may be disputed by the coffee giant.
EDITOR'S NOTE — ICYMI… at least one Starbucks store in Seattle is organizing.
► From FOX 8 — Cleveland Starbucks location could be chain's first union store in Ohio — In a letter e-mailed Monday to Starbucks CEO Kevin Johnson and signed by a majority of the store's employees, workers wrote: "We do not feel we have been adequately cared for in terms of consistent guidelines or effective safety measures… These experiences have often (led) to burnout, disillusionment, and a feeling that rather than being considered "partners", we are simply cogs in a machine. …we know we can all do better."
EDITOR'S NOTE — Can YOUR employer do better? You have the power to insist on it! Get more information about how you can join together with co-workers and negotiate a fair return for your hard work. Or go ahead and contact a union organizer today!

► From Progressive Railroading — TTD labor coalition gains three unions, 'unifies' rail labor — The Transportation Trades Department AFL-CIO (TTD) last week announced the affiliation of three more unions: the Brotherhood of Locomotive Engineers and Trainmen (BLET) and Brotherhood of Maintenance of Way Employees (BMWED), both divisions of the Rail Conference of the International Brotherhood of Teamsters, and the International Union of Painters and Allied Trades. The latest affiliations brings the coalition's total membership to 36 affiliated unions. The re-affiliation of BLET and BMWED means all rail labor unions in the United States have a unified voice.
EDITOR'S NOTE — When we join together, we have more power. That's what unions are all about.
► From The Nation — Why Alabama coal miners are still on strike — Greg Pilkerton has been fighting for better pay and working conditions for 10 months. He explains why he and his union comrades aren't giving up.
► From the NY Times — Student workers at Columbia end 10-week strike after reaching a deal — The agreement follows negotiations that grew tense at times, and those on both sides said they were glad to see the stalemate end.
► From the AP — MLB lockout talks to resume after month break
► From Vice — Google had secret project to 'convince' employees 'that unions suck' — New court documents reveal how Google ran its anti-union campaign, 'Project Vivian,' between late 2018 and early 2020.
---
The Stand posts links to Washington state and national news of interest every weekday morning by 10 a.m.
Short URL: https://www.thestand.org/?p=104774
Posted by
admin
on Jan 11 2022. Filed under
DAILY LINKS
. You can follow any responses to this entry through the
RSS 2.0
. Both comments and pings are currently closed.