33% more contagious | Teacher burnout | Unions are good for business
Tuesday, February 1, 2022
---
COVID
► LIVE from the Seattle Times — Coronavirus daily news update, Feb. 1 — The latest count of COVID-19 cases in Washington totals 1,339,743 infections (14-day average of cases per day: 17,629) and 10,776 deaths.
► From Reuters — Omicron subvariant BA.2 more infectious than 'original', Danish study finds — The study, which analyzed coronavirus infections in more than 8,500 Danish households, found that people infected with the BA.2 subvariant were roughly 33% more likely to infect others, compared to those infected with BA.1.
► From the Seattle Times — WA reopens website to order free COVID tests, a week after running out of stock — Washington state on Monday reopened its website — sayyescovidhomettest.org — that allows residents to order coronavirus rapid tests, after running out of supplies and closing the site less than a day after its initial launch.
---
AEROSPACE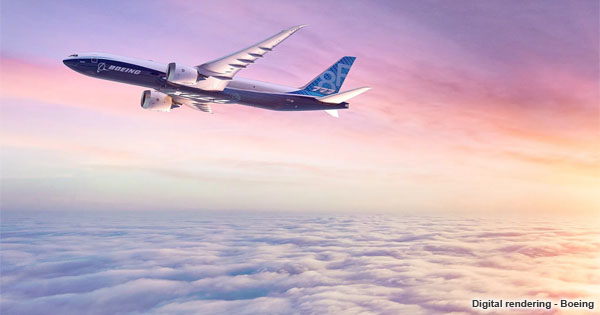 ► From the (Everett) Herald — $20B order launches Boeing 777X freighter, a boost for Everett — Boeing announced Monday it will launch a 777X freighter, a variant of the airplane maker's new, largest twin-engine passenger plane. The freighter version, to be known as the 777-8F, will be built at the company's massive assembly plant at Paine Field. The announcement was accompanied by an order for up to 50 of the new freighters by Qatar Airways, one of the world's largest air cargo carriers. Stan Deal, CEO of Boeing's commercial airline division, said that the airplane's launch and Qatar's order is expected to require "some modest increase" in employment at the Everett assembly plant, which currently employs about 30,000 people in three shifts. The $20 billion order represents the largest freighter commitment in Boeing history by value, the company said.
MORE coverage from the PSBJ and the Seattle Times.
---
LOCAL



► From KIMA — L&I fines construction company for Toppenish man's fatal fall from bridge — In August 2021, 39-year-old Gabriel Zelaya was working on the concrete decking of the historic Beverly railroad trestle when he fell 60 feet and was killed. L&I cited Boss Construction Inc. with two egregious serious willful violations for not ensuring workers were using fall protection.
► From the Walla Walla U-B — Walla Walla Valley Transit bus routes hindered by staffing shortages — Valley Transit has been trying to get back to normal staffing levels for nearly a year after losing many drivers to a spate of retirements and career changes.
---
THIS WASHINGTON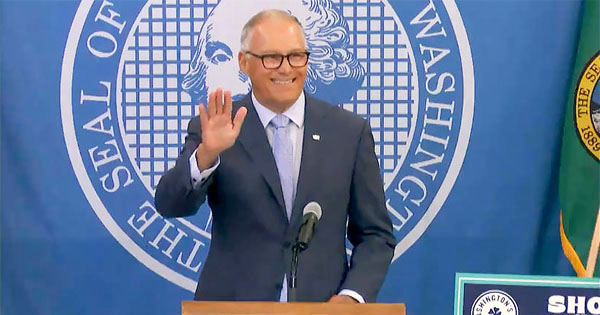 ► From the Seattle Times — WA lawmakers debate limits to governor's emergency powers after 2 years of COVID — As the past two years have shown, Inslee responded the COVID-19 outbreak with emergency orders to ban crowds, shut down schools, require vaccinations for some employment and require masks to be worn. Inslee and Democratic leaders have pointed to the success of Washington's response, with the state having one of the lowest death rates due to COVID in the nation. And since the pandemic's early days, the emergency-power law has been held up as constitutional in dozens of court challenges. Now, in the second legislative session held largely remotely due to COVID, Democratic lawmakers have allowed public hearings on proposals — one Democratic and one Republican — to put some curbs on the governor's powers.
► From Crosscut — How many students did WA public schools lose during the pandemic? — The lower enrollment in public schools over the past two years means that about $900 million in the state's original budget for schools was not spent, mostly because the funds are distributed to districts according to student enrollment. This year, Gov. Jay Inslee's 2022 supplemental budget proposes reinvesting some of that unspent but budgeted money into nurses and school counselors.
► From KOMO — State lawmakers mull changes to police reform laws that some say has hindered response — Police say they can't do their work if people can merely walk away from them at a crime scene before being questioned. The new reforms say they can't use force to make them stay. That was a debatable interpretation of the law, but one that cities across the state adopted as they sought to shield their police from liability for possibly misusing force.
---
THAT WASHINGTON
► From the American Prospect — Clyburn pushes management-side labor attorney for Supreme Court — Rep. James Clyburn (D-SC), the highest-ranking Black leader in Congress and a close adviser to Biden, is pressing for South Carolina District Court Judge J. Michelle Childs to be nominated to replace Supreme Court Justice Stephen Breyer. She worked for years defending employers accused in racial, gender, and other discrimination cases. The firm where Childs was a partner, has for years boasted of its anti-union services, advertising to firms hoping to keep their workplace "union-free," and warning against the impacts of the PRO Act, Democrats' signature unionization bill that was included in the Build Back Better Act.
---
NATIONAL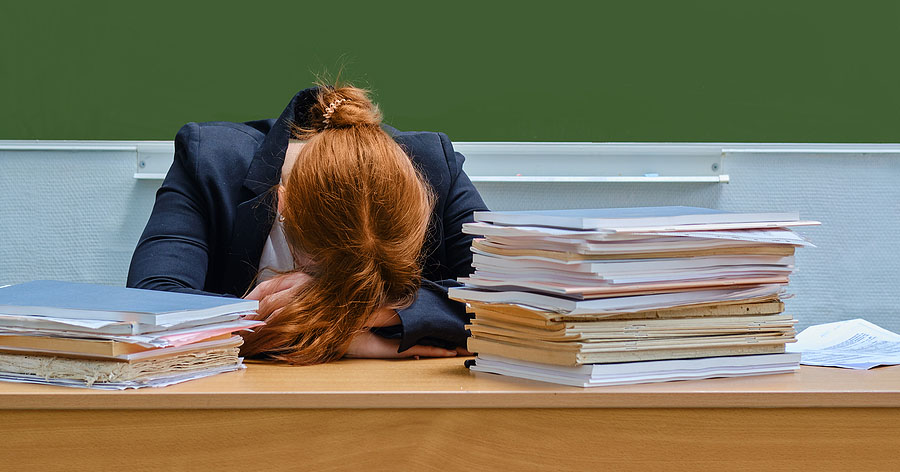 ► From NPR — More than half of teachers are looking for the exits, poll says — Teachers are picking up slack for absent colleagues. They're covering for unfilled positions. And 55% of them say they will leave teaching sooner than they had originally planned, according to a poll of its members by the nation's largest teachers union. The NEA poll, conducted in January, helps quantify the stress being placed on educators right now and it found that the number who say they'll leave the profession sooner has risen significantly since August. Among the NEA poll's other findings:
90% of its members say that feeling burned out is a serious problem.
86% say they have seen more educators leaving the profession or retiring early since the start of the pandemic.
80% report that unfilled job openings have led to more work obligations for those left.
ALSO see the NEA news release on this survey.
► From the NY Times — Despite labor shortages, workers see few gains in economic security — With workers nationwide quitting at high rates and companies complaining that they can't fill jobs, employers might be expected to rethink their dependence on part-time scheduling. But that rethinking does not appear to have happened. Government data show that in retail businesses, the portion of workers on part-time schedules last year stood about where it was just before the pandemic, and that it increased somewhat in hospitality industries like restaurants and hotels.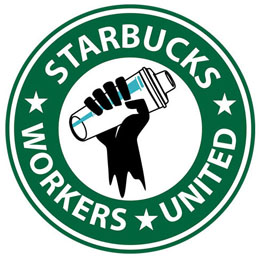 ► From The Hill — More than 50 Starbucks stores now petitioning to unionize — Employees at more than 50 Starbucks locations have petitioned to unionize shortly after workers at a Buffalo, N.Y., store first voted to do so last month. Workers United, an affiliate of the Service Employees International Union that is organizing the Starbucks push, said Monday that an additional 15 locations filed for union elections with the NLRB. With the most recent announcement, 54 Starbucks locations in 19 states have petitioned to unionize, indicating that the organizing effort is spreading rapidly.
► From Vice — Starbucks unionization effort now an 'unprecedented' nationwide movement — Starbucks isn't going to be able to focus on stopping dozens of stores from unionizing at once.
► From Bloomberg — Financial Times U.S. staff seek union, extending labor push — FT journalists have been organizing confidentially for around a year and are seeking to join the NewsGuild/CWA, which represents staffers at the New York Times and Washington Post. They're seeking a say on issues like pay equity and job security, including paths for contract workers to become permanent employees.
EDITOR'S NOTE — Want pay equity, job security, and respect on the job? Get more information about how you can join together with co-workers to gain a real voice at work so you can negotiate for fair wages and working conditions. Or go ahead and contact a union organizer today!
► From Front Row Soccer — Historic agreement: NWSLPA, NWSL agree to CBA — The NWSL Players Association announced Monday night that it had ratified its first Collective Bargaining Agreement in National Women's Soccer League history. Subject to approval by the NWSL board of governors, players will report to preseason camp on Tuesday, the scheduled start of the preseason. NWSL president Tori Huster said:
"From our inception, the Players Association has put players first. Our mission in this historic CBA was to put this same philosophy at the center of NWSL's future. With the amount of care and attention that we have given this process since Fall 2020, we are proud that players can confidently enter the tenth season of the NWSL in a better position than ever before."
► From NPR — Here's the story behind Black History Month — and why it's celebrated in February — It was Carter G. Woodson, the "father of Black history," who first set out in 1926 to designate a time to promote and educate people about Black history and culture.
---
UNIONS ARE GOOD FOR BUSINESS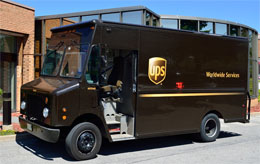 ► From Reuters — UPS delivers record earnings with rosy outlook, dividend hike; shares soar — Logistics giant United Parcel Service Inc. forecast 2022 revenue above market expectations and boosted its dividend after posting record quarterly earnings on Tuesday. Shares in the company jumped 15% to a record high of $233.23, as UPS capped 2021 with double-digit revenue growth across all units and consolidated operating margins touching 14-year highs.
EDITOR'S NOTE — Yesterday's Reuters headline read: Analysts eye UPS automation efforts to offset increased wage costs. It was a headline based on a single hand-wringing stock analyst wondering aloud if UPS profits, due to be reported the next day, might be higher if the unionized company could automate more work and eliminate some of those union jobs. Nevermind that all signs pointed to a profitable quarter for the company. Nevermind that UPS had hired nearly 100,000 people for the holiday season and kept many of them on board. Nevermind that with union contracts, UPS has the advantage of more predictable wage costs, as opposed to its non-union competitors like FedEx and Amazon, which have suddenly had to pay much more to attract workers.
So today, the company announces record earnings and "shares in the company jumped 15% to a record high of $233.23, as UPS capped 2021 with double-digit revenue growth across all units and consolidated operating margins touching 14-year highs."
Business reporters, stock analysts and corporate executives should rethink the ingrained idea that unionization is bad for a company. Wages are not simply costs on a ledger to be cut, with no consequences. When workers have a union contract and better pay, their company has a more stable workforce, lower turnover costs, and are better positioned to succeed. That's particularly true during the current "labor shortage" — read: wage shortage — where low-road, low-wage companies are desperately struggling to find the workers they need.
Discuss.
---
The Stand posts links to Washington state and national news of interest every weekday morning by 10 a.m.
Short URL: https://www.thestand.org/?p=105439
Posted by
David Groves
on Feb 1 2022. Filed under
DAILY LINKS
. You can follow any responses to this entry through the
RSS 2.0
. Both comments and pings are currently closed.