American exceptionalism | New hope at Intalco, Boeing | Mike Sells to retire
Wednesday, February 2, 2022
---
COVID
► LIVE from the Seattle Times — Coronavirus daily news update, Feb. 2 — The latest count of COVID-19 cases in Washington totals 1,339,743 infections (14-day average of cases per day: 17,629) and 10,776 deaths.
► From the News Tribune — COVID death count rises above 60 in one week in Pierce County as Omicron wave starts to recede
EDITOR'S NOTE — More than 60 people lost in one week in one county. Let's never become numb to the daily toll this pandemic continues to take on Washington families. Get vaccinated. Get boosted.
The Stand (Jan. 14) — No one is disposable (by Sarah Tucker)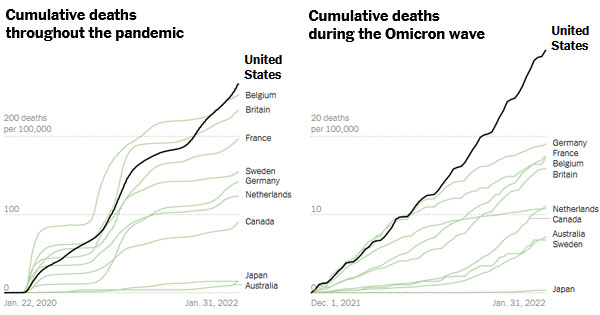 ► From the NY Times — U.S. has far higher COVID death rate than other wealthy countries — Two years into the pandemic, the coronavirus is killing Americans at far higher rates than people in other wealthy nations, a sobering distinction to bear as the country charts a course through the next stages of the pandemic. The ballooning death toll has defied the hopes of many Americans that the less severe Omicron variant would spare the United States the pain of past waves. Deaths have now surpassed the worst days of the autumn surge of the Delta variant, and are more than two-thirds as high as the record tolls of last winter, when vaccines were largely unavailable.
► From Reuters — WHO: Omicron subvariant BA.2 likely to have same severity as 'original'
From the Spokesman-Review — National Guard members assist at Providence Sacred Heart as COVID-19 hospitalizations reach record levels
---
LOCAL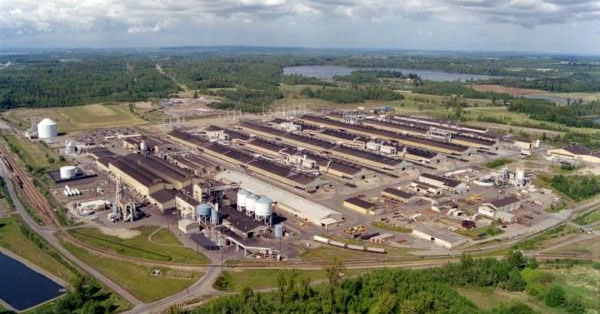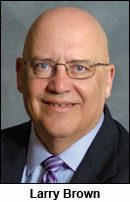 ► From KUOW — Green aluminum? Complex deal seeks to restart the last aluminum smelter in the NW and cut pollution — A complex deal is taking shape to revive the Pacific Northwest's last remaining aluminum smelter. Alcoa idled its Intalco Works smelter near Ferndale, Washington, a year-and-a-half ago and laid off virtually all the workers there. The plan to bring this industry back involves a new owner, cash from taxpayers and an uncertain new contract for cut-rate wholesale power. "This funding to modernize… at Intalco will be critical to the reopening of the smelter and to the restoration of more than 700 high-wage union jobs, not to mention the thousands of additional jobs and the economic activity which the facility will help support throughout the state," former Alcoa worker Brian Urban said in testimony to a state legislative budget committee in January. Labor leaders, local elected officials and economic development advocates from Whatcom County are urging the state Legislature to approve two budget line items put forward by Democratic Gov. Jay Inslee. Combined, they would have the state spend $10 million to upgrade the Intalco smelter to improve efficiency and greatly reduce pollution emissions… Larry Brown, president of the Washington State Labor Council (AFL-CIO), said many former Alcoa workers stuck around the area and would come back to the smelter if given the option:
"A substantial number of the folks would be available for rehire. While there are lots of (other) jobs up there, you have to get maybe two or three of those jobs in order to equal the earning power of just one of these unionized aluminum workers… There's a lot of momentum in getting this done."
► From the (Longview) Daily News — WestRock plans to build 400K-square-foot plant in Longview by end of 2023 — WestRock plans to build a new corrugated boxing plant — double the size of its current facility — and employ more people in Longview by the end of 2023. The new plant will be about 400,000-square-feet and employ more people than the current plant does today, a company spokesperson said. Today's plant employs more than 100 people. Once built, staff can move to the new facility or remain at the current plant.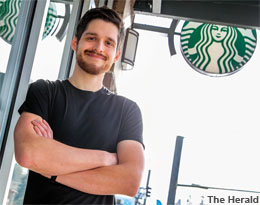 ► From the (Everett) Herald — Workers at an Everett Starbucks seek a unionization vote — Starbucks workers at Broadway and 37th Street in Everett want to form a union, joining a growing wave of baristas across the country pushing to unionize. The effort is the first at a Starbucks in Snohomish County. The Everett store filed for union election Monday — along with 15 other stores nationwide, according to SB Workers United. Jacob Fullerton, a supervisor at the Everett Starbucks, said about 70% of the store's 29 employees signed cards in support of unionization, well above the 30% threshold required by the National Labor Relations Board to hold an election.
EDITOR'S NOTE — Ready for a real voice on the job? Get more information about how you can join together with co-workers and negotiate a fair return for your hard work. Or go ahead and contact a union organizer today!
► From the Oregonian — More Oregon Starbucks locations join union push — Six Oregon Starbucks on Monday joined a nationwide campaign to organize the Seattle coffee chain's baristas and shift supervisors.
► From the Seattle Times — Charges against teens who fled Echo Glen detail how they overpowered staff, drove off in stolen car — Two staff members at Echo Glen Children's Center in Snoqualmie were locked into different cells and a third had her hand slashed with a knife when five juvenile offenders escaped from the medium/maximum security facility last week and drove off in a state-owned car, according to King County prosecutors.
EDITOR'S NOTE — The Washington Federation of State Employees/AFSCME Council 28 released the following statement:
"The staff at Echo Glen provide security and a wide array of treatment services for youthful offenders, including counseling, education, and chemical dependency therapies. Although the injuries were reported as minor, the trauma resulting from today's incident will likely impact staff and their families for years to come. While we do not yet know the full details of what occurred this morning, we do know that the failure to provide adequate training, staffing—and ultimately funding—is a recipe for disaster. WFSE members continue to call on policy makers to invest in state institutions. Passing the buck jeopardizes the safety of staff and the public we serve."
---
AEROSPACE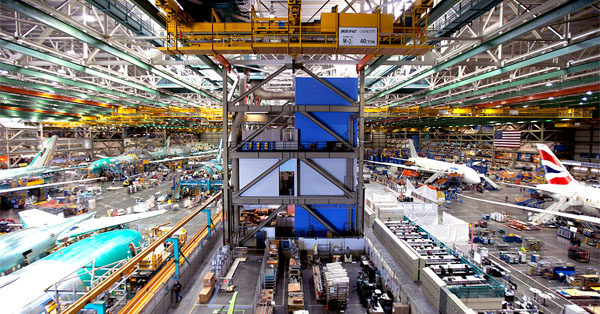 ► From the Seattle Times — Another 1,000 Boeing jobs lost in WA last year, but unions hope for upswing in 2022 — Though Washington state lost just over 1,000 Boeing jobs last year, the jet manufacturer after three years of crisis may have hit bottom. It's hiring again. SPEEA spokesperson Bill Dugovich said Boeing's white-collar union anticipates "a steady uptick but not a rush" in hiring of engineers and technical staff. IAM 751 spokesperson Connie Kelliher said Boeing is holding new hire orientation events for mechanics every Friday, with nearly 80 people at last week's session, many of them recalled from layoff, and close to 60 more set to attend Friday. Those signs of life follow more than two years of job cuts as Boeing plumbed the bottom of the downturn in its business.
► From Reuters — American Airlines to buy more 737 MAX jets, defers Dreamliner delivery — American Airlines said on Wednesday it has agreed to buy an additional 23 737 MAX 8 aircraft from Boeing by exercising existing purchase options and deferring the delivery of some 787-9 Dreamliner aircraft.
► From Bloomberg — Lockheed, Airbus take on Boeing with made-in-U.S. aerial tanker — Get ready for the tanker wars, part two. Airbus is teaming up with Lockheed Martin to take on Boeing's troubled aerial tanker with an American-made version of the European company's A330 jetliner. The widebody plane was at the heart of a proposal that first beat, then on appeal lost out to, Boeing's KC-46 tanker in a Pentagon decision cloaked in patriotism and controversy more than a decade ago.
---
THIS WASHINGTON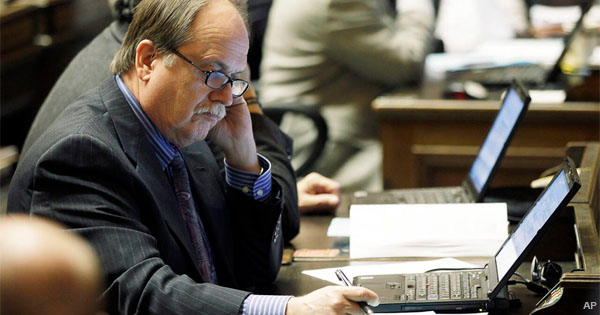 ► From the (Everett) Herald — It's time: Rep. Mike Sells says he won't seek re-election — Rep. Mike Sells (D-Everett), a lawmaker whose roots in public education and the labor movement powered him to become an influential voice for both, will not seek re-election this year. Sells, 76, who is in his ninth term representing the 38th LD, was instrumental in cementing WSU's presence in Everett, launching a nursing degree program at UW Bothell and strengthening workplace protections and collective bargaining rights across the state. He made the announcement at a Washington State Labor Council conference last week, saying:
"I will not be seeking another term. I wanted to announce here because this is my home to a certain extent. I am getting old and it is time I think for me to retire. I am confident that we have the people who can carry the torch."
► From the PSBJ — Bill would lengthen sentences for pot shop robberies
► From the AP — Insurance commissioner adopts credit scoring ban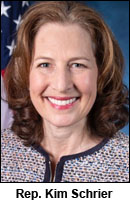 ► From the Wash. State Wire — Dunn raised $344K in December for challenge to Schrier in 8th CD — Republican Reagan Dunn raised more than $344,000 in the first month of his campaign to oust Democratic U.S. Rep. Kim Schrier from the 8th CD seat formerly held by Dunn's mother. Schrier raised about $1 million during the fourth quarter of 2021, and now has more than $4 million in hand.
► From KUOW — Conspiracy theories abound in Republican battle to retake Washington's 8th CD
► From the Wash. State Wire — Loren Culp's bid for Congress is losing money
---
THAT WASHINGTON
► From the Tri-City Herald — DOE estimates $100s of billions needed to finish Hanford nuclear waste cleanup — The Department of Energy's Hanford Lifecycle Scope, Schedule and Cost Report published at the end of January is the first in three years. It estimates that completing cleanup of the Hanford nuclear reservation will cost an estimated $300 billion to $640 billion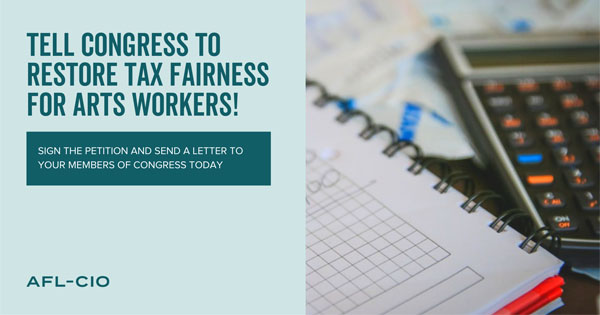 ► From the AFL-CIO — Join the campaign to restore tax fairness for arts workers — Many of the AFL-CIO's arts and entertainment unions are launching a joint campaign to tell Congress to restore tax fairness for arts workers by supporting the Performing Artist Tax Parity Act (PATPA), H.R. 4750 and S. 2872. The PATPA will be a game changer for arts workers, allowing them to once again deduct common business expenses that come with practicing their crafts. The campaign is working to build additional support in Congress so that the bill is brought up for a vote in the coming weeks.
TAKE A STAND — Click here to tell Congress to restore tax fairness for arts workers by supporting H.R. 4750 and S. 2872.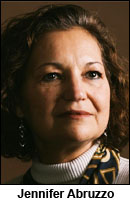 ► From Reuters — U.S. Labor board official seeks swift punishment for anti-union threats — The U.S. National Labor Relations Board's top lawyer on Tuesday called on regional staff to more aggressively police employers who threaten workers during unionizing campaigns, and take them to court before they can fire pro-union workers. NLRB General Counsel Jennifer Abruzzo in a memo to staff lawyers said seeking federal court orders barring interference with union organizing earlier in the process would deter businesses from retaliating against union supporters and discouraging unionization efforts.
► From Bloomberg Law — Wage-hour investigator hiring plans signal DOL enforcement drive — The U.S. Labor Department's Wage and Hour Division will have 100 new investigator openings in the coming weeks in an effort to beef up ranks that have fallen to their lowest level in more than a decade.
► From the Washington Post — Democrats, GOP set to huddle on deal to fund government, avert shutdown — Top Democrats and Republicans are set to huddle Wednesday in pursuit of a deal that could fund the federal government for the remainder of the fiscal year, hoping to stave off a Feb. 18 shutdown while potentially pumping new spending into health care, education, science and defense.
► From The Hill — Luján stroke jolts 50-50 Senate — News of Sen. Ben Ray Luján's (D-N.M.) stroke sent shockwaves through the Senate on Tuesday, underscoring the fragility of Democrats' 50-50 majority. Democrats are in the majority because they have 50 seats and the ability for Vice President Harris to break a tie. Luján's absence leaves them at 49 seats until he returns, with his office saying he's expected to make a full recovery.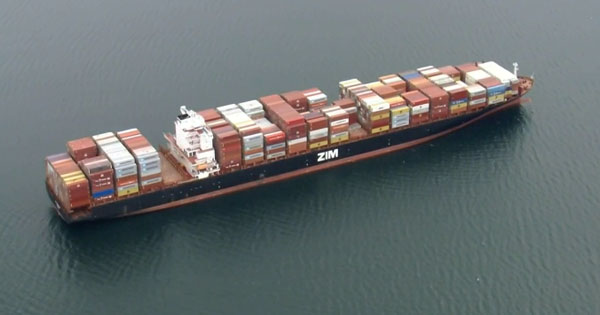 ► From The Hill — Shipping giants under fire for record profits, fees as pandemic continues — Shipping giants have come under fire from U.S. business groups and watchdogs for raking in record-breaking profits on the backs of skyrocketing prices driven by unprecedented port congestion. The industry, which is dominated by a handful of large freight companies, is currently lobbying senators to reject a bipartisan House-passed bill that aims to crack down on anticompetitive shipping practices, which carriers argue would only worsen supply chain issues.
► From The Hill — Most in new poll support Biden commitment to name Black woman to Supreme Court — The poll found that 51 percent of respondents said they support Biden's commitment to nominate the first Black woman to be a Supreme Court justice. Another 23 percent said they had no opinion and 28 percent said they opposed the plan to some degree.
---
NATIONAL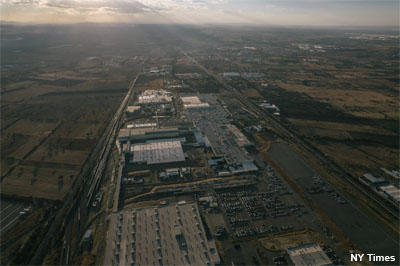 ► From the NY Times — Conditions at a GM plant in Mexico spur a labor challenge — Mexican salaries are low, partly because of unions that collude with employers. Workers at a GM factory are challenging that system, testing the labor reforms in the reworked North American trade deal.
PREVIOUSLY from the AFL-CIO — AFL-CIO calls on GM and Mexican labor authorities for fair Silao facility election (Jan. 18)
► From Reuters — Kroger's King Soopers union workers approve new contract — Workers at nearly 80 King Soopers (UFCW), owned by Kroger, approved a new three-year contract, ending a stalemate that had caused a 10-day strike at the start of the year. King Soopers will invest $170 million in wage increases through the life of the agreement, with additional health-care investments.
► From Bloomberg — Starbucks' top lawyer got $5.3 million in year of union fights — Starbucks legal chief Rachel Gonzalez received more than $5.3 million in total compensation last year, one in which the company faced a growing movement to unionize workers at its coffee shops… Starbucks has turned to labor and employment-focused law firm Littler Mendelson to represent it within the past year on a growing unionization drive by workers at some of its coffee shops.
► From HuffPost — Center For American Progress staffers threaten to strike amid contract fight — Employees of the liberal think tank voted to put all options on the table as they push for higher salaries.
---
TODAY'S MUST-READ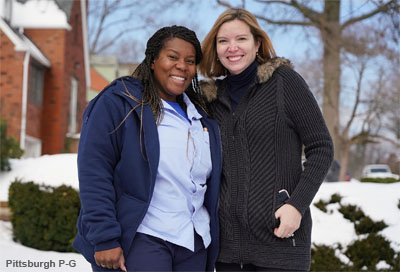 ► From the Pittsburgh P-G– A mail carrier delivered care and cheer. Now she's engaged, and her residents are repaying her. — When the weather is warm, the residents of Mt. Lebanon's Cedarhurst Manor neighborhood can hear mail carrier Sarah Hill coming before they ever see her. Neighbors honk their horns as they drive by her. Laughter and muffled conversations echo through the streets. "I walk a lot in the neighborhood so I'll pass her, and she'll recognize me and my husband and ask about the kids," said Emily Byham, whose home used to be on Hill's route. "She sees a gazillion people, and it makes me feel special to be thought of so fondly or remembered by someone who maybe only saw me in person once in a while." Hill knows kids and pets by name and will ask how people's jobs are going. "I always say that I am a part of the community rather than I work in the community," Hill said. "I put myself in their community, so I know when things are off rather than just working there."
---
The Stand posts links to Washington state and national news of interest every weekday morning by 10 a.m.
WASHINGTON IS A UNION STATE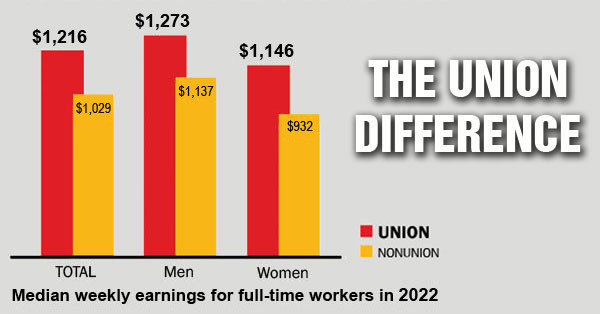 CHECK OUT THE UNION DIFFERENCE in Washington state: higher wages, affordable health and dental care, job and retirement security.
FIND OUT HOW TO JOIN TOGETHER with your co-workers to negotiate for better working conditions and respect on the job. Or go ahead and contact a union organizer today!