Staff sickout | Intalco upgrade | Amazon threats | All in the family
Thursday, February 17, 2022
---
COVID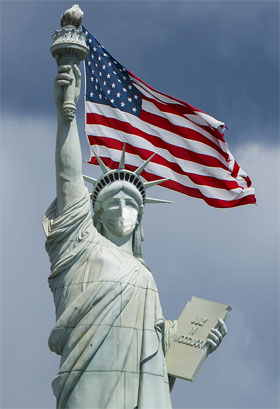 ► From the AP — Estimated 73% of US now immune to Omicron: Is that enough? — The coronavirus — the current variant or future ones that are sure to pop up — remains a dangerous germ. It is still infecting more than 130,000 Americans and killing more than 2,000 every day. Tens of millions of people remain vulnerable. And there will be future outbreaks. The notion of a "herd immunity" that could stop the virus has slipped away under the harsh reality of new variants, waning immunity, and the rejection of vaccines by some Americans.
► From the union-busting Columbian — COVID-19 cases climb at Larch Corrections Center — the state DOC reported Wednesday that there are 55 active COVID-19 cases among incarcerated individuals. The number of active cases among staff — six — has remained the same since Monday.
► From the Spokesman-Review — Superintendents urge end to mask mandate in schools — More than 40 public school superintendents from across Eastern Washington have signed a letter to state leaders urging "substantial relaxation" of the current safety protocols, including the mask mandate.
EDITOR'S NOTE — Gov. Jay Inslee has a press conference scheduled for today to announces changes in state masking mandates.
---
LOCAL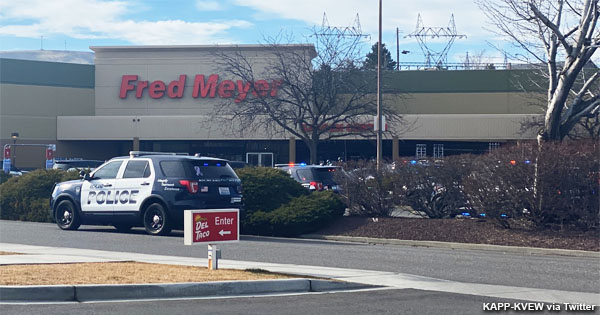 ► From the Tri-City Herald — Richland Fred Meyer set to re-open Feb. 20, nearly 2 weeks after deadly shooting — Richland's Fred Meyer will re-open on Feb. 20, nearly two weeks after a man opened fire inside the store, killing one and critically wounding another. The company said a private event will be held Sunday morning for store associates before the 101 Wellsian Way doors open to customers for shortened shopping hours. Store employee Mark A. Hill remains hospitalized in critical condition with multiple injuries caused by his three bullet wounds.
The Stand (Feb. 8) — UFCW expresses deep concern in Richland Fred Meyer shooting
► From the Seattle Times — Seattle Public Schools will decide on new bus contract after years of chaotic service — School transportation giant First Student, Seattle Schools' current carrier, and a newcomer, Zum, are the only bidders on a contract to offer bus service through 2025.
► From the Seattle Times — Sea-Tac Airport employees weathered a 'perfect storm' this winter — Take a pandemic with a new, uber-contagious variant surging, throw in pounding snowstorms over the winter holidays, and top it off with a bureaucratic snarl of 5G rollout regulations: That's a recipe for chaos at Sea-Tac Airport. "Everything that can go wrong, did go wrong, over a period of about two and a half weeks," said Terry Taylor, a flight attendant for Alaska Airlines and Council 18 president for AFA-CWA. "It was a perfect storm."
---
THIS WASHINGTON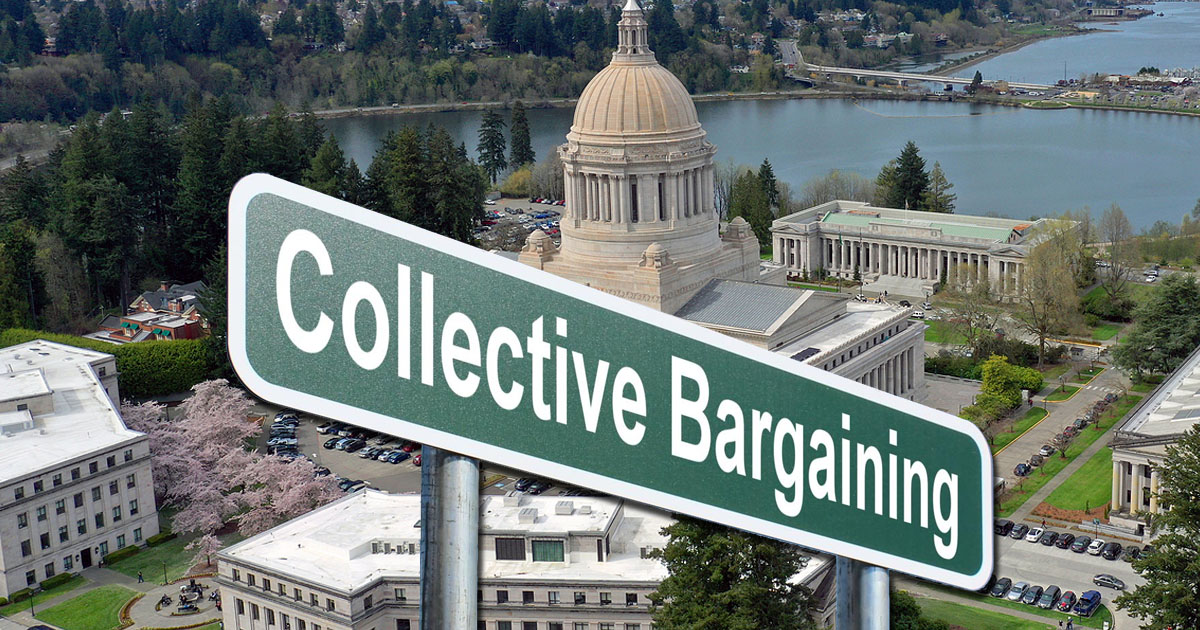 ► From the Seattle Times — Legislative staff hold sickout after collective bargaining bill dies –Washington's Democratic state lawmakers often talk up worker solidarity and union organizing. But after they failed to advance a bill this week to allow their own staffers to collectively bargain, Democratic legislators got a taste of organizing from the boss's side of the table. On Wednesday, scores of Democratic legislative staffers engaged in a sickout after learning that HB 1806 would not advance.
TODAY at The Stand — Sickout in Olympia over bargaining rights
MORE coverage in today's Spokesman-Review.
The Stand (Jan. 21) — We must extend bargaining rights to legislative branch employees
► From the (Everett) Herald — State tax collections surge again in latest revenue forecast — Washington's economy, undeterred by the pandemic or inflation, is expected to generate $1.45 billion more in the current budget than state economist Steve Lerch predicted in his last forecast, in November.
EDITOR'S NOTE — The Legislature should invest in the workforce that has provided essential public services through-out the pandemic. It can do this by funding mid-contract MOUs for state employees, higher ed COLAs, and Corrections interest arbitration; correcting K-12 COLAs; and supporting behavioral health, child care, and home care workers. See the WSLC one-pager on raises for essential public service workers.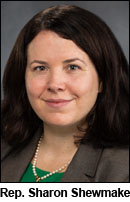 ► From the Bellingham Herald — State budget could include $10 million to help reopen Intalco in Whatcom County — More than $10 million is earmarked in a state Senate budget plan to restart the Alcoa Intalco Works aluminum smelter west of Ferndale, and make it more efficient with less pollution. Rep. Sharon Shewmake (D-Bellingham) said the money was included in Gov. Jay Inslee's initial budget presentation last summer, and that House and Senate leaders have been working with state labor leaders to finalize a plan. Shewmake said that she and her 42nd District colleague, Rep. Alicia Rule (D-Blaine), have been part of the talks about funding to restart Intalco.
► From the (Everett) Herald — 6 pending bills that support workers, promote pay transparency — Here are a few that cleared the 5 p.m. Tuesday cut-off to pass their house of origin:
1. ESSB 5761 — Wages and benefits in job postings
2. ESHB 1795 — Nondisclosure agreements in the workplace
3. SB 5763 — Wage requirements for people with disabilities
4. SHB 2019 — Training and education for retail workers
5. E2SHB 1868 — Hospital staffing and minimum nurse-to-patient ratios
6. ESHB 1699 — Retirees and school district staffing
The Stand (updated today) — Where pro-worker bills stand in Olympia
► From the Olympian — Olympia State Rep. Laurie Dolan will not seek re-election — State Rep. Laurie Dolan announced Wednesday that she will not seek re-election, and will retire from the Washington State Legislature at the end of 2022. The Olympia Democrat has been in office since 2016.
► From the (Everett) Herald — Report offers surprises in our medical care costs (editorial) — A detailed and exhaustive study of medical costs across Washington state, released Tuesday by the Washington Health Alliance, should now bring some attention to health care costs, and it offers some interesting comparisons by county and region in the state. That data now is available on an interactive website — wacommunitycheckup.org.
---
AEROSPACE

► From The Hill — Trump-nominated FAA administrator to resign at end of March — FAA chief Steve Dickson announced on Wednesday that he will step down as administrator of the agency on March 31. Dickson's tenure as chief of the FAA was in part dominated by issues involving the Boeing 737 MAX.
---
THAT WASHINGTON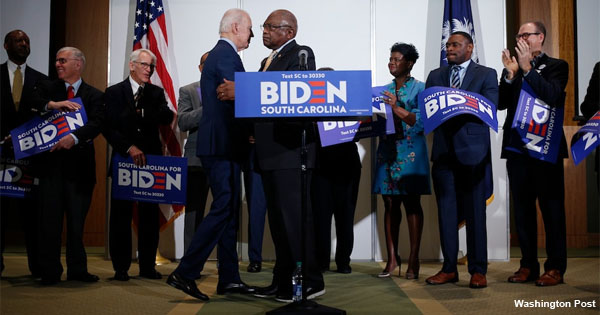 ► From the Washington Post — Jim Clyburn saved Biden's candidacy — and now has the president's ear on Supreme Court picks — Although Clyburn's unabashed advocacy for U.S. District Judge J. Michelle Childs has quietly irked colleagues with differing opinions, the congressman insisted in an interview that his push is more suggestion than ultimatum. D.C. Circuit Court Judge Ketanji Brown Jackson and Leondra R. Kruger, a California Supreme Court justice, are widely considered Biden's top two contenders. But Clyburn's support has made Childs a surprising third finalist.
► From Politico — Trump-era Medicare program under increased scrutiny — The program allows private companies to participate in Medicare as part of a broader health department effort to improve care while limiting the government's costs. Sen. Elizabeth Warren (D-Mass.) and Rep. Pramila Jayapal (D-Wash., 7th) are warning that Biden is smoothing a path to privatizing Medicare by keeping it intact.
► From Politico — Senate hustles to break GOP blockade ahead of Friday shutdown deadline — Several Republicans continue to block swift passage of a stopgap government funding bill, demanding votes on vaccine mandates.
► From Politico — The Fed is setting out to kill inflation. Brace for collateral damage. — Calls for the Fed to act quickly to raise rates from their historically low levels has increased concern among labor advocates and other allies that the central bank might undercut the once-in-a-generation job market before workers have the chance to enjoy its benefits.
► From The Hill — Education department to erase $415 million in student loan debt for nearly 16,000 borrowers — Thousands of students have filed fraud complaints against their university or college and now many are set to have their student loan debts erased as the U.S. Department of Education approved $415 million in borrower defense claims. 
---
NATIONAL
► From Vice — LEAKED AUDIO: Amazon union buster warns workers 'things could become worse' — An Amazon union avoidance official told employees at JFK8, Amazon's largest New York City warehouse, that if they unionize, certain workers could see their salaries reduced to minimum wage, or that negotiations could start with minimum wage as a baseline, according to leaked audio from the mandatory anti-union meeting. Under the National Labor Relations Act, it is illegal for employers to prevent, interfere with, or retaliate against workers who organize to form unions.
EDITOR'S NOTE — Once again, Amazon's expensive union-busting consultants are breaking the law and poisoning a fair vote on union representation. Why? Because U.S. labor laws are so weak that they actually encourage such behavior. Worst case: These workers get a do-over election a year from now and Amazon has to put up a poster notifying employees of their rights. Meanwhile, they continue to "weed out" union supporters. This is why we need the PRO Act!
And in a related story…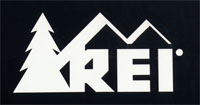 ► From Truthout — Unionizing REI workers launch petition to combat company's intimidation campaign — REI retail workers in Manhattan filed to unionize last month after the company refused to voluntarily recognize the union. Even though the company consistently touts its supposed progressive values and cooperative working environment, the company has pulled out intimidation tactics and other anti-union moves in recent weeks. In the petition, REI Union SoHo says that their employer has been forcing workers to attend anti-union meetings with company executives as well as one-on-one meetings with management. Management has posted "an excessive amount" of anti-union flyers to crowd out the union's flyers, and has evidently suspended promotion opportunities, according to the union.
TAKE A STAND — if you're an REI employee, member or customer, sign it!
► From the Detroit News — Great Lakes Coffee workers strike, demand clear COVID-19 protocols — Employees at the Great Lakes Coffee Roasting Co.'s flagship location in Midtown Detroit went on strike Wednesday morning and enlisted hospitality workers' union Unite Here Local 24 to represent their demands.
► From the AP — National Guard deploys for new emergency: Teacher shortages — Dozens of National Guard Army and Air Force troops in New Mexico have been stepping in for an emergency unlike others they have responded to before: the shortage of teachers and school staff members that has tested the ability of schools nationwide to continue operating during the coronavirus pandemic.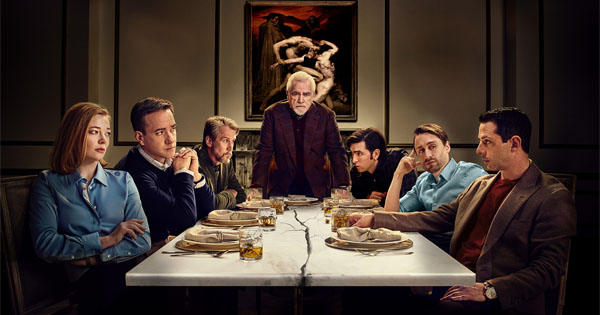 ► From the Atlantic — The dark side of saying work is 'like a family' (by Joe Pinsker) — When someone says that their workplace is "like a family," they want you to be impressed. We share a special bond, they imply. We look out for one another and are effortlessly in sync. But as a journalist covering work and families, I can't help but notice another, entirely unintended meaning in this common corporate metaphor: Work is like family—in many unhealthy, manipulative, and toxic ways. When I hear something like We're like family here, I silently complete the analogy: We'll foist obligations upon you, expect your unconditional devotion, disrespect your boundaries, and be bitter if you prioritize something above us. Many families are dysfunctional. Likening them to on-the-job relationships inadvertently reveals the ways in which work can be, too.
---
The Stand posts links to Washington state and national news of interest every weekday morning by 10 a.m.
Short URL: https://www.thestand.org/?p=106087
Posted by
admin
on Feb 17 2022. Filed under
DAILY LINKS
. You can follow any responses to this entry through the
RSS 2.0
. Both comments and pings are currently closed.