More Vigorous raises wanted | Nuance at Starbucks | Dan vs. Mann
Friday, March 18, 2022
---
LOCAL

► From the NW Labor Press — Shipyard workers reject tentative agreement — Metal trades unions are holding a second strike authorization vote after shipyard workers in Portland and Seattle voted to reject a tentative agreement with Vigor Marine. The AFL-CIO Metal Trades Department represents about 900 workers at Vigor and the two sides have been negotiating since the previous contract expired Nov. 30. Members voted to reject the latest offer on March 4. "I think their general thought was that with the price that they're paying for gas and groceries, coupled with the inflation rate, they felt like (the proposed wage increase) was not enough," said Painters union rep Scott Oldham, president of the Portland Metal Trades Council.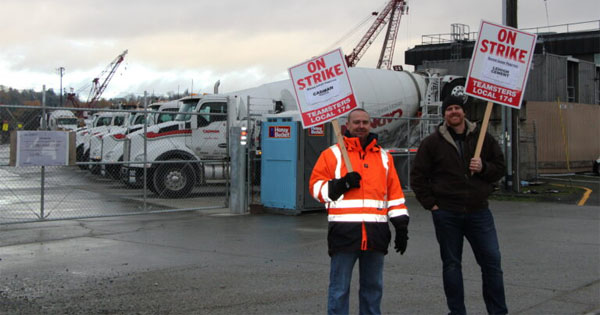 ► From KING 5 — Some concrete workers return to jobs in King County amid ongoing strike — Some concrete workers who have offered to return to their jobs haven't been dispatched by cement companies, according to Teamsters Local 174. The union representing striking workers offered to return to work at Cadman Seattle, Lehigh Cement, and Salmon Bay Sand & Gravel to "meet community needs." The union said it was "making a leap of faith" with the offer. Both Salmon Bay and Lehigh Cement called workers back, according to a spokesperson. However, the union alleges Cadman Seattle "refused to return its Seattle mixer drivers in a timely manner or provide them with a return date."
► From Teamsters 174 — Teamsters call on Cadman Seattle to stop postponing concrete mixer drivers' return to work — Cadman Seattle's postponement further delays critical infrastructure and low-income housing projects.
► From KUOW — Has a crack appeared in Washington's concrete strike? — Union members offered to return to work in good faith at three high profile work sites as contract negotiations continue.
The Stand (March 15) — Teamsters 174 offers limited return to work in concrete strike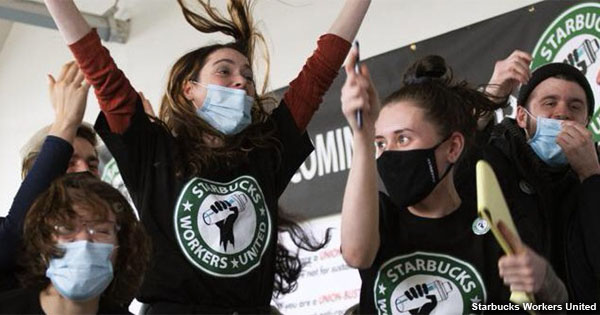 ► From the NW Labor Press — Starbucks union goes viral — Union campaigns at Starbucks have been exploding across the United States in recent weeks. Workers at more than 130 Starbucks locations in 29 states have so far asked the NLRB to hold union elections. And of the seven locations where election results have been certified, the union won at six of them (five in New York, one in Arizona). Why is the union going viral at Starbucks? "Victory begets victory," says Alex Riccio, a staff organizer with Workers United.
EDITOR'S NOTE — Get more information about how you can join together with co-workers and negotiate for better working conditions and a fair return for your hard work. Or go ahead and contact a union organizer today!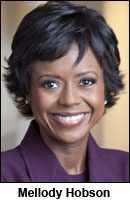 ► From KUOW — Starbucks' future involves reusable cups and unionized workers — Starbucks annual shareholders meeting on Wednesday was a display of company success amidst new union pressure. A group of investors asked Starbucks to support workers' rights to unionize. The group, which hold assets over $1 billion, pressed the company to display "neutrality" to the dozens of stores that are working to form a union. "Neutrality" means the company would not oppose unionization efforts. Board chair Mellody Hobson responded by saying they want a constructive relationship with the union. But they want a different approach. "Neutrality, in its nuanced form, limits our ability to speak to our partners in certain ways," she said.
EDITOR'S NOTE — There's not much nuance in "you're fired." The federal government says Starbucks is illegally retaliating against union supporters.
The Stand (Feb. 14) — Tell Starbucks: Reinstate fired workers, stop union busting!
---
THIS WASHINGTON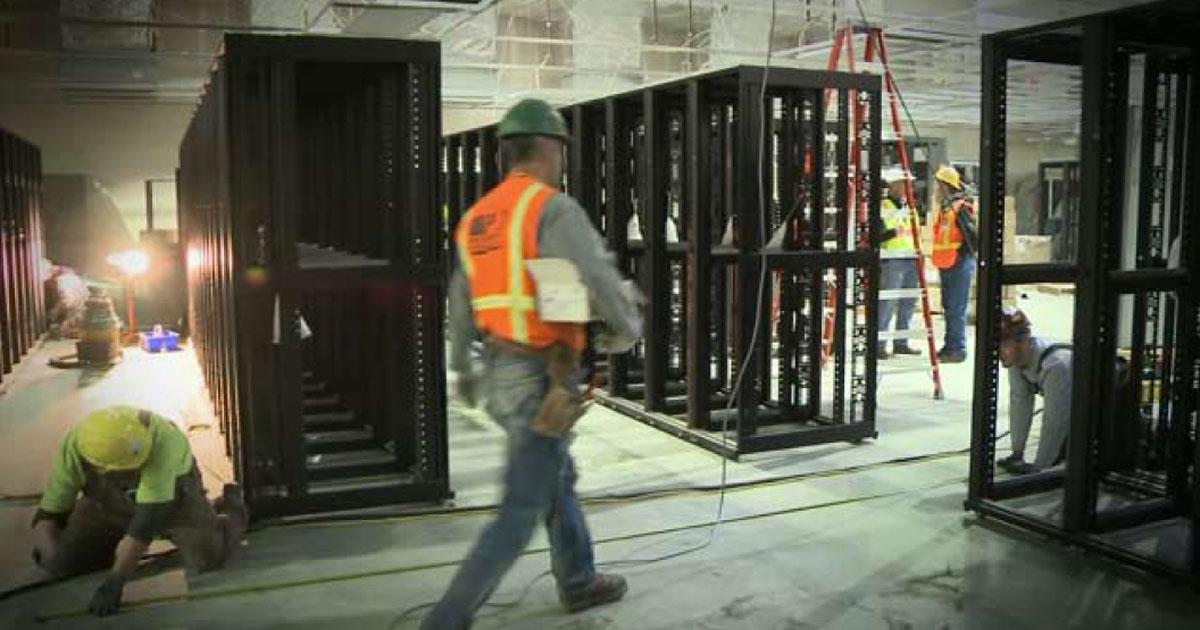 ► From Data Center Knowledge — Washington state approves more data center tax breaks — HB 1846 incentivizes private investment in constructing, building, maintaining, and retrofitting data centers in the state by expanding and extending the current sales and use tax exemptions. Importantly, the Bill applies some of the existing incentives for rural data centers to facilities built in urban environments, and counties with populations over 800,000.
EDITOR'S NOTE — Passage of HB 1846 was part of the Washington State Labor Council's 2022 Workers' Recovery Agenda.
► From the Spokesman-Review — Washington state prohibits Texas-style abortion lawsuits — A Washington state measure that prohibits legal action against people seeking an abortion and those who aid them was signed into law Thursday by the governor, in a move designed to rebut recent actions by conservative states.
► From the Seattle Times — WA must stand ready as abortion rights fall under siege in states near and far (editorial) — It is not hyperbole to say the future of abortion rights in many parts of the country is bleak. In this dark time, Washington must stand as a beacon of hope and protect anyone who seeks to safely terminate their pregnancy.
► From the Spokesman-Review — Inslee signs bipartisan use-of-force bill into law — Changes to police reform legislation passed last year are now in effect, including one that redefines "use of force." Gov. Jay Inslee on Thursday signed a bill that allows law enforcement the ability to use physical force to stop a person from actively fleeing a scene.
---
THAT WASHINGTON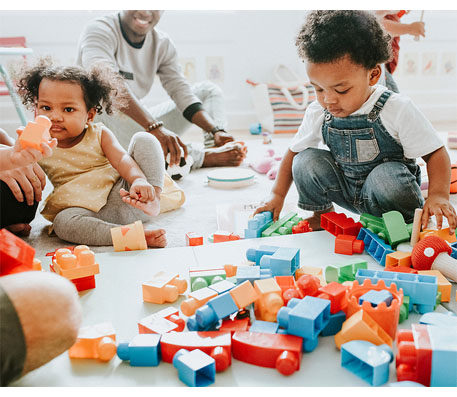 ► From The Guardian — Uphill battle to resurrect child tax credit that lifted millions from poverty — Monthly payments became a lifeline for many families, and the policy's lapse had a devastating effect, but the policy appears to have no path forward in the evenly divided Senate… Not a single Republican supported the American Rescue Plan, which initiated the monthly payment.
► From the Washington Post — Former judiciary workers urge Congress to protect court employees from discrimination and harassment — Former law clerks and other federal judiciary employees shared highly personal stories of workplace harassment and discrimination Thursday, urging Congress to pass legislation that would better protect such workers and ensure an impartial system for reporting misconduct.
► From The Hill — Top Senate Democrats mull bill to nix credits for companies paying Russian taxes — Two top Senate Democrats said Thursday they are mulling legislation to nix the credits American companies currently get for paying taxes in Russia, after Koch Industries said it would continue its operations in the country.
► From the LA Times — Here's the 'hall of shame' of companies that haven't left Russia (by Michael Hiltzik) — Among the consumer companies identified as "digging in" are the fast-food chain Subway; Reebok; Bacardi (maker of its eponymous rum, Dewar's Scotch and Grey Goose vodka, among other brands); the electronics companies LG and Asus; and Natura, owner of Avon cosmetics.
► From the AP — House votes to further restrict Russian trade after invasion
► From Politico — GOP shrugs off Trump impeachment echoes in Russia-Ukraine war — The former president withheld aid from the same nation that Republicans are accusing Joe Biden of slow-walking aid to. They don't see the parallels.
---
NATIONAL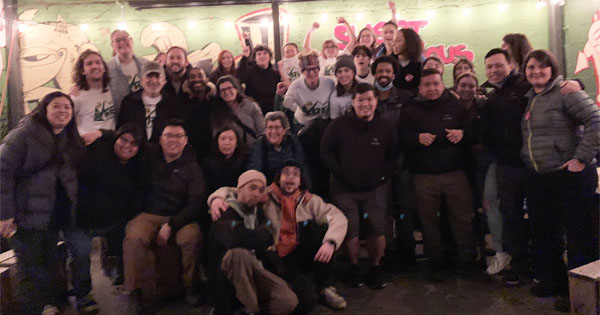 ► From the Amsterdam News — REI SoHo workers vote to join RWDSU — Workers at a Seattle-based retail in lower Manhattan successfully voted to unionize. Earlier this month, the Retail, Wholesale and Department Store Union (RWDSU), announced that 86% (88 out of 102) of workers at the REI Co-Op at Lafayette Street in Manhattan voted to join the RWDSU, making the location the first unionized REI store in the country. "History was made today! We're excited to welcome the workers of REI SoHo into the RWDSU, marking the first-ever unionized REI store in the whole country," stated RWDSU President Stuart Appelbaum.
EDITOR'S NOTE — Get more information about how you can join together with co-workers and negotiate for better working conditions and a fair return for your hard work. Or go ahead and contact a union organizer today!
► From the AP — Labor board seeks to force Amazon to reinstate fired worker — A federal labor board is seeking to reinstate Gerald Bryson, an Amazon employee who was fired in the early days of the pandemic after leading a protest calling for the company to do more to protect workers against COVID-19. Amazon workers are now pushing to unionize at the Staten Island warehouse where Bryson worked.
► From the American Prospect — Activision workers fight to unionize — The popular gaming company, in the midst of a $70 billion merger with Microsoft, is resisting a unionization effort in its Raven Software division.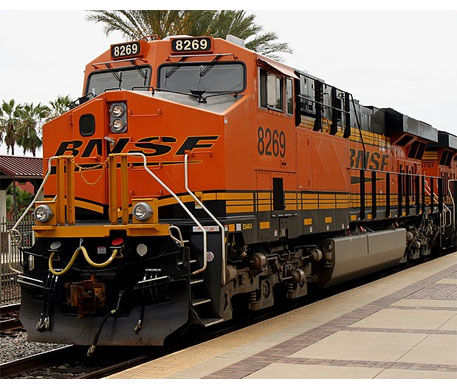 ► From Trains.com — Union says BNSF, Norfolk Southern have declared impasse in crew-size negotiations — The International Association of Sheet Metal, Air, Rail and Transportation Workers-Transportation Division told its members that the two railroads declared the impasse under Section 6 of the Railway Labor Act as a step to receive federal mediation as required by the Act. Union Pacific has not joined the request for mediation.
► From the AFL-CIO — Union Veterans Council Becomes 7th AFL-CIO constituency organization — This decision by the UVC board, with the support of the AFL-CIO will allow us to scale our programmatic work and capacity to be even more effective as we fight to help union veterans and all working families better their lives.
---
T.G.I.F.
► The Entire Staff of The Stand is not a fan of musicians' beefs. John vs. Paul. Tupac vs. Biggie. Oasis vs. Blur. Kanye vs. (fill in the blank). We just don't like to take sides. But then along comes Steely Dan vs. Aimee Mann. The former — actually just Donald Fagen & Friends with the passing of Walter Becker — originally announced singer-songwriter Aimee Mann as an opening act for their tour this summer. But then, The Dan dropped Mann. Aimee didn't understand why, so this week she Insta-speculated, "It seems they thought their audience wouldn't like a female singer-songwriter." Fagen's response: That's "ridiculous," adding that some of their best openers have been women, and "it's just not the best matchup in terms of musical style." At press time, it's not clear how Aimee's musical style shifted from the time the tour was announced until Fagen dropped her. So in this case, we feel compelled to choose a side… Aimee's. So be warned, Dan-Don: "It's not going to stop, 'til you wise up."
---
The Stand posts links to Washington state and national news of interest every weekday morning by 10 a.m.
WASHINGTON IS A UNION STATE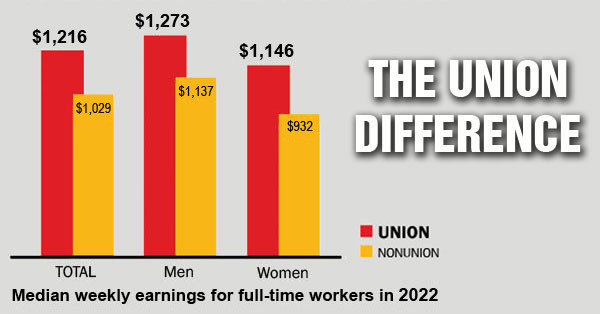 CHECK OUT THE UNION DIFFERENCE in Washington state: higher wages, affordable health and dental care, job and retirement security.
FIND OUT HOW TO JOIN TOGETHER with your co-workers to negotiate for better working conditions and respect on the job. Or go ahead and contact a union organizer today!