Unions rediscovered | Bringing on the busters | Refinery strike
Monday, March 21, 2022
---
COVID
► LIVE from the Seattle Times — Coronavirus daily news update, March 21 — The latest count of COVID-19 cases in Washington totals 1,445,223 infections (14-day average of cases per day: 1,098) and 12,333 deaths.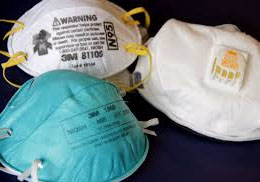 ► From KUOW — Students, teachers protest end of mask mandate — Members of the Seattle Student Union plan to hold a walkout and rally outside the district headquarters at noon Monday, March 21. They're protesting the district's decision, last week, to lift the indoor mask mandate. The Seattle Education Association also held a similar demonstration last week.
► From The Hill — Fauci says U.S. unlikely to see surge from new COVID-19 variant — Chief White House medical adviser Anthony Fauci said on Sunday that he does not think the U.S. will see another surge in COVID-19 cases due to the spread of a new omicron variant, even though cases are rising in Europe and Asia due to the strain.
► From The Onion — Americans celebrate 4th consecutive victory over COVID
---
LOCAL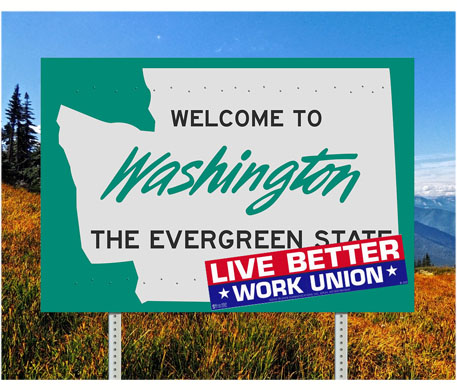 ► From the Seattle Times — Americans rediscover labor unions (by Kim England and Michael McMann) — Many workers, across various economic sectors, have decided to exercise voice, act and organize to try to change the structure and governance of work. Much of this activity, including strikes, is the product of informal worker alliances and spontaneous protest to advance workers' rights. But much worker activism has supported and in turn been supported by labor unions. Indeed, union membership seems increasingly attractive. Many studies show that median weekly wages for full-time workers are substantially higher — on average $194 weekly, or 20% — for union members than for nonunion workers. As the Washington State Labor Council reminds us, this is the "difference a union can make."
The Stand (Jan. 20, 2022) — Unions post big gains in Washington state
JOIN TOGETHER! — If you don't have a union at your job, learn how to join together with your co-workers and get higher wages, better benefits and respect on the job. Click here to get started.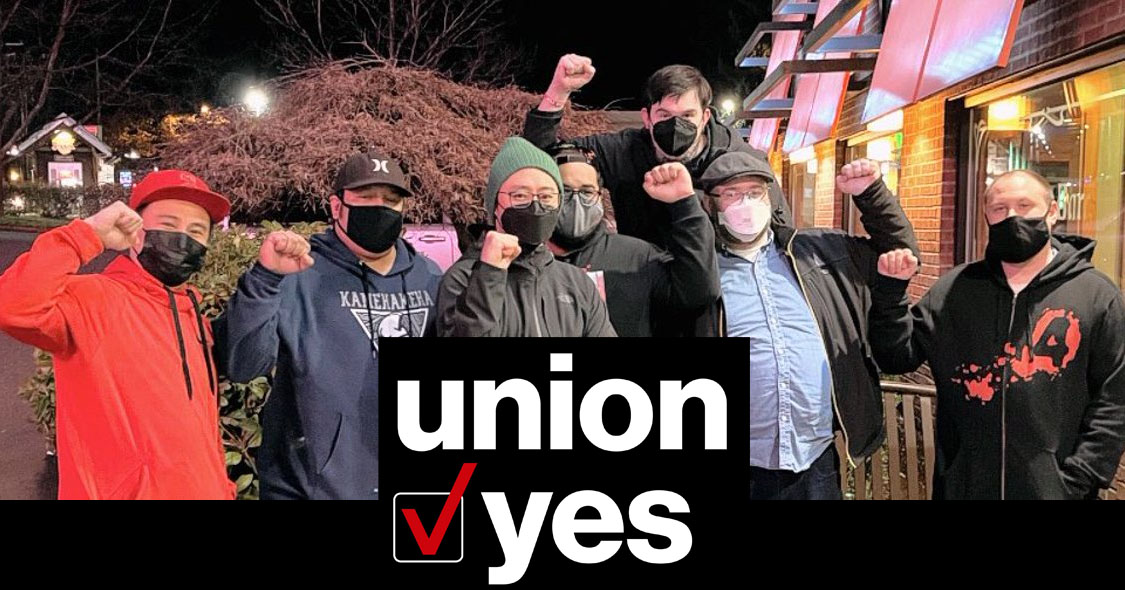 ► From Jacobin — Verizon sends in union busters against Washington workers — Verizon retail workers in the Pacific Northwest say the company is pulling out all the stops to crush their efforts to form a union. In interviews, they said the company has been flying in executives and consultants as part of an intimidation campaign. Meanwhile, employees were just banned from discussing unions on a private online bulletin board — all as Verizon has been funding a right-wing advocacy group spearheading the campaign to block worker rights' legislation in Congress.
The Stand (March 8) — Verizon workers seek union with CWA in Everett, Lynnwood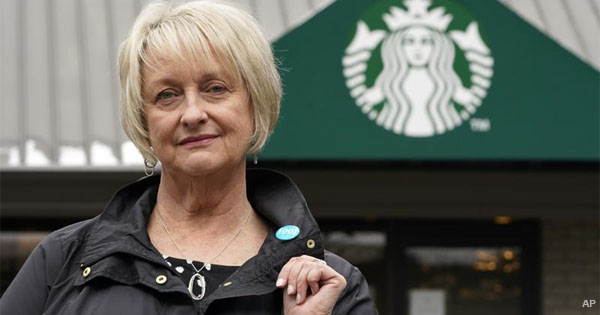 ► From the AP — Labor foe Howard Schultz returns as Starbucks union effort grows — From the time he bought Starbucks in 1987 to the time he stepped down as chairman in 2018, Howard Schultz consistently — and successfully — fought attempts to unionize Starbucks' U.S. stores and roasting plants. Pam Blauman-Schmitz, a retired UFCW representative who worked to organize Starbucks' first stores in the early 1980s, said:
"He took it really personally that his workers wanted to be part of a union, because he thought with him in charge they wouldn't need it. He would say stuff like, 'Maybe you need unions in the coal mines, but not at Starbucks stores."
► From The Hill — 10 reasons why the Starbucks campaign is bad news for anti-union corporations (by John Logan) — The union campaign at Starbucks is spreading like wildfire among its predominantly young workforce. Moreover, despite management using tried and tested "union avoidance" tactics, it seems clear that the company's aggressive campaign is not panning out as Starbucks HQ had hoped — and may even be backfiring — and this could be bad news for anti-union corporations more broadly.
► From The Olympian — Lacey contractor failed to pay workers for overtime, federal investigators say — Norpac Financial LLC, which operates as Northern Pacific Exteriors, paid 39 employee's regular rates for time they worked over 40 hours per week, according to the U.S. Labor Department.
---
THIS WASHINGTON
► From the Spokesman-Review — State budget includes 'significant investment' in housing, homelessness — As part of its massive new supplemental budget, the state Legislature passed unprecedented outlays for programs combating homelessness and bolstering affordable housing. The spending, which totals $829 million, includes a wide variety of efforts, adding funding for existing programs and creating new initiatives.
► From the (Everett) Herald — Lawsuit: Everett hospital hid 'charity care' in the fine print — A recent lawsuit from the Washington State Office of the Attorney General alleges 14 hospitals deceived low-income patients who were eligible for free or discounted hospital care — including Providence in Everett and Swedish Edmonds.
► From the (Everett) Herald — Hobbs looks to build on past election chief's work (editorial) — Steve Hobbs, facing voters this year, is working to fortify systems to secure and promote elections.
---
AEROSPACE

► From Reuters — Chinese Boeing jet crashes in mountains with 132 on board, no sign of survivors — A China Eastern Airlines Boeing 737-800 with 132 people on board crashed in mountains in southern China on a domestic flight on Monday after a sudden descent from cruising altitude. Media said there were no signs of survivors.
---
SUPREME COURT



► LIVE from the Washington Post — Senate to begin confirmation hearings for Ketanji Brown Jackson, Biden's Supreme Court pick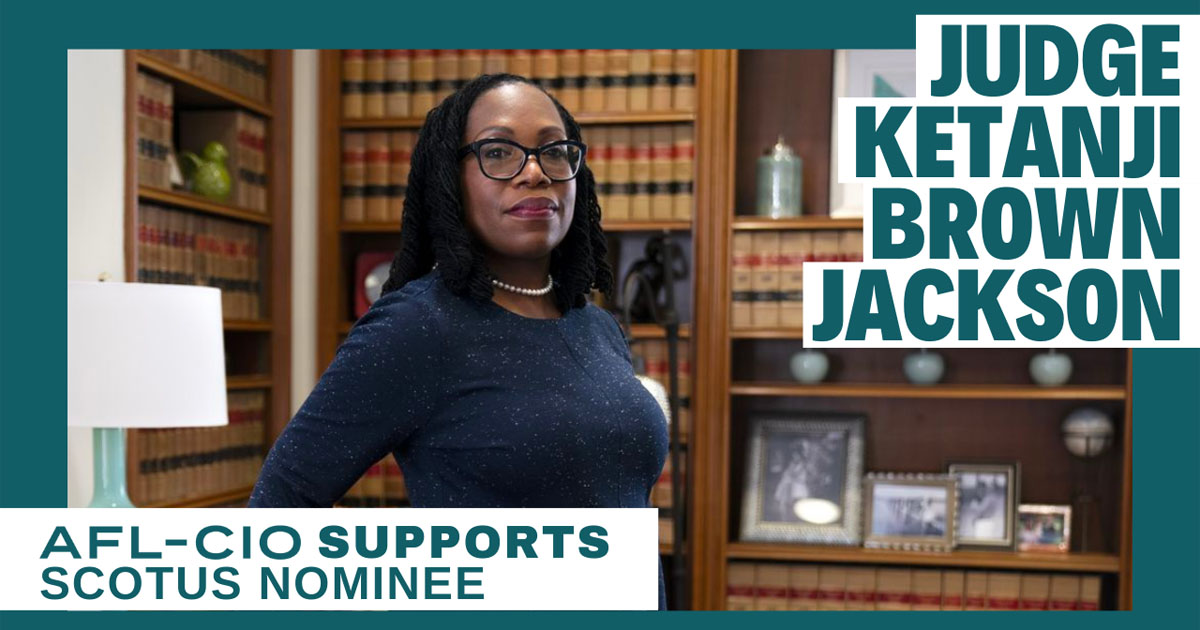 The Stand (March 17) — Take action to support KBJ's nomination
► From the NY Times — At Harvard, Ketanji Brown Jackson fought injustices but kept a steely academic focus — In the end, her experience at Harvard illustrates how Judge Jackson, 51, has long recognized how America's conflicting views of race and justice shape the world around her. She has embraced her identity while refusing to let affronts to it distract her.
► From The Hill — Republicans are attacking Judge Jackson for defending poor people's rights (by Austin Sarat and Dennis Aftergut) — Public defenders represent poor people who are accused of committing crimes. They do so not because they condone what their clients do, but because the rule of law and the Constitution require that no one be denied the right to counsel simply because they cannot afford to pay. What public defenders do is as American as apple pie and the Fourth of July. But as Judge Ketanji Brown Jackson's confirmation hearings begin, Republicans will continue to try to revive a tried-and-true party playbook stratagem by highlighting the "horrible" crimes committed by people she represented as a public defender and waving the banner of law and order.
► From the AP — Fact check: Republicans twist Jackson's judicial record — The distinction between political and judicial inquiry has already been lost as Republicans in the days before her hearings selectively cited her record to try to make a case against her. They are treating questions from her judge's life over the years as statements of opinion to portray her as an outlier not deserving of a seat on the high court. Their assertions on this front don't stand up to scrutiny.
► From the AP — Justice Thomas hospitalized with infection, high court says
---
THAT WASHINGTON
► From The Hill — Daylight saving change faces trouble in House — Legislation to make daylight saving time permanent passed the Senate last week, but the House is not ready to be a rubber stamp, spelling potential trouble ahead for its passage in the lower chamber. Rep. Pramila Jayapal (D-Wash., 7th) said that, while she has supported doing away with the semiannual time change in the past, she's gotten mixed reactions from her constituents over the idea:
"I've been hearing a lot about this from my constituents recently because we're in Seattle and it is so dark. And so if we make daylight saving permanent, it's gonna be dark until like nine o'clock in the morning."
---
NATIONAL
► From the AP — Workers go on strike at California refinery owned by Chevron — More than 500 workers at a Chevron Corp. refinery in the San Francisco Bay area went on strike early Monday in a contract dispute. The United Steelworkers union said in an email that the strike affecting the refinery in the city of Richmond began at 12:01 a.m. It came after workers voted down Chevron's most recent contract offer and that Chevron refused to return to the bargaining table.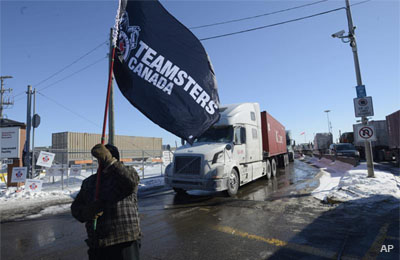 ► From the AP — Canadian Pacific rail work stoppage could hit U.S. agriculture — Canadian Teamsters and CP Rail blamed each other for a work stoppage Sunday that brought trains to a halt across Canada and interrupted fertilizer and other shipments to and from the U.S. More than 3,000 Canadian Pacific Rail conductors, engineers, train and yard workers represented by the Teamsters Canada Rail Conference are off the job after both sides couldn't reach a deal by a midnight deadline. Both sides say they are still talking with federal mediators.
► From CBS — SoCal grocery workers to begin balloting in strike-authorization vote — Roughly 47,000 workers represented by seven UFCW union locals between Central California and the Mexico border will be casting ballots.
► From the Chicago Sun-Times — Electricians union calls strike at WTTW — IBEW Local 1220 members began striking at 6 p.m. Wednesday after nearly a year of collective bargaining.
► From Bloomberg — Racial equality in jobless aid vies with post-COVID cost cutting — The COVID-19 pandemic reinforced the difficulties low-wage workers can face in getting unemployment benefits—particularly in states with large shares of Black workers, where benefits tend to be less generous and shorter-lasting… The state-level "changes that are taking place have been all in the wrong direction," said William Spriggs, a Howard University professor and chief economist for the AFL-CIO. Such changes worsen racial disparity, he added, because Black workers average longer durations of unemployment.
---
The Stand posts links to Washington state and national news of interest every weekday morning by 10 a.m.
Short URL: https://www.thestand.org/?p=106975
Posted by
admin
on Mar 21 2022. Filed under
DAILY LINKS
. You can follow any responses to this entry through the
RSS 2.0
. Both comments and pings are currently closed.