Amazon unsafe | Film jobs ahead | Starbucks workers unite
Tuesday, March 22, 2022
---
LOCAL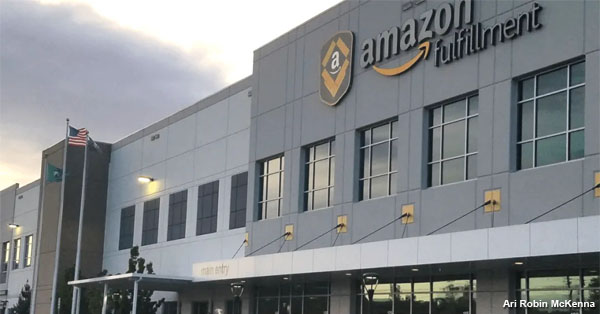 ► From KIRO — L&I cites Amazon for unsafe work practices at Kent warehouse — Amazon is facing a serious violation and a $60,000 fine for knowingly putting workers at risk of injury at its fulfillment center in Kent, a news release from the state Department of Labor & Industries said. An inspection at the warehouse found 10 of the 12 processes L&I evaluated created a serious hazard for work-related back, shoulder, wrist and knee injuries.
► From KING 5 — Amazon employee monitoring system directly connected to workplace injuries, L&I finds — The state Department of Labor & Industries found workers at an Amazon fulfillment center were required to perform repetitive physical labor at "such a fast pace" that it increased the risk of injury.
► From the Tri-City Herald — Longtime Hanford chief is leaving. That means changes for 2 contractors with 4,100 workers — Two of the major Hanford nuclear reservation contractors will have new leadership this spring, Amentum said Monday. The changes were prompted as Scott Sax, the president of Hanford's Central Plateau Cleanup Co., announced his retirement Monday.
► From the (Longview) Daily News — Local driver's petition for better DoorDash pay reaches 36,000 signatures –Gennifer Hayes has been a DoorDash delivery driver in Longview on and off over the last three years. In the last few months, she and drivers in various Facebook groups were increasingly frustrated with the cost of gas and the challenges in turning a profit as a Dasher.
The Stand (Feb. 10) — Urge Daily News in Longview to offer living wages to staff
---
AEROSPACE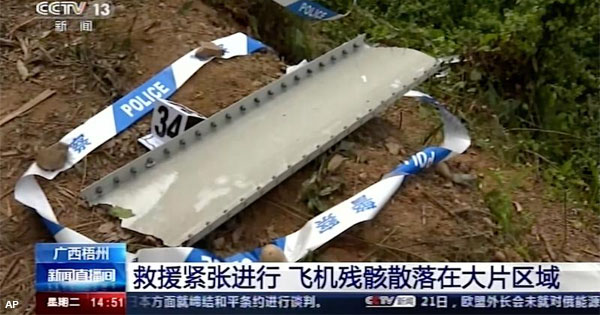 ► From the AP — Wallets, IDs but no survivors found in China Eastern crash — No survivors have been found among the 123 passengers and nine crew members. Video clips posted by China's state media show small pieces of the Boeing 737-800 plane scattered over a wide forested area, some in green fields, others in burnt-out patches with raw earth exposed after fires burned in the trees.
► From Bloomberg — China plane crash update: Pilots didn't respond during dive — Pilots of a doomed China Eastern Airlines Corp. Flight 5735 failed to respond to multiple calls from Chinese air-traffic controllers after tipping into a deadly nosedive, authorities said.
► From the AP — Chinese airline grounds all Boeing 737 planes after crash with 132 on board — Aviation experts said it is unusual to ground an entire fleet of planes unless there is evidence of a problem with the model.
► From the NY Times — Boeing faces new upheaval after crash of Chinese airliner — No fault has been found, but the company, which has been trying to overcome a recent legacy of design and production troubles, is likely to get scrutinized.
---
THIS WASHINGTON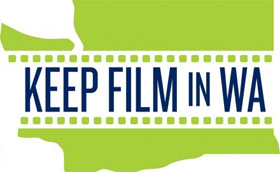 ► From Crosscut — Washington courts Hollywood with new movie studio and film tax incentive — For years, Seattle film industry insiders have said they need two things to have a fighting chance against thriving movie production centers like Portland and Vancouver, B.C.: a decent tax incentive and a major indoor film studio. Now, in a stroke of auspicious timing, the local sector is getting both. On March 10, the Legislature passed a bill that increases funding for Washington's Motion Picture Competitiveness Program, from the current $3.5 million a year cap up to $15 million in funding assistance for production companies. Some of that funding will be set aside to train the next generation of movie crews and make the sector more accessible to people from underrepresented communities.
The Stand (March 11) — 'A major step forward' for Washington state — Labor-supported legislation to increase funding for the Motion Picture Competitiveness Program (MPCP) run by Washington Filmworks passed the Legislature. HB 1914, sponsored by Rep. Marcus Riccelli (D-Spokane), increases the amount of B&O tax credits that the MCPC is able to award to films from $3.5 million annually to $15 million. It also increases the individual tax credit that a film can receive from $750,000 to $1 million.
► From the Olympian — Nearly two dozen WA lawmakers decide not to seek re-election to their seats — Although the list is extensive, the Senate Democrats Communications Director told McClatchy Friday that it is not uncommon for legislators to walk away before an election season. Some are retiring from public service, others are seeking higher offices in the state or in Congress, and one is affected by the redistricting of the state based on the 2020 Census.
► From the (Everett) Herald — Political shakeup underway as another Everett lawmaker makes exit — With Reps. Emily Wicks and Mike Sells leaving at end of the year, GOP looks to make gains in Democrat stronghold.
► From the (Everett) Herald — Needed fixes made for long-term care program (editorial) — Reforms to WA Cares provide fairness and help ensure a benefit millions will need in the future.
---
STRIKES
► From the Guardian — Hundreds of Chevron workers at California refinery go on strike — More than 500 workers at a refinery producing gasoline, diesel and jet fuel and lubricating oils in the San Francisco Bay Area city of Richmond began striking at 12.01 a.m. Monday, the union said in an email. Workers recently voted down a contract offer from Chevron, and the company refused to return to the bargaining table.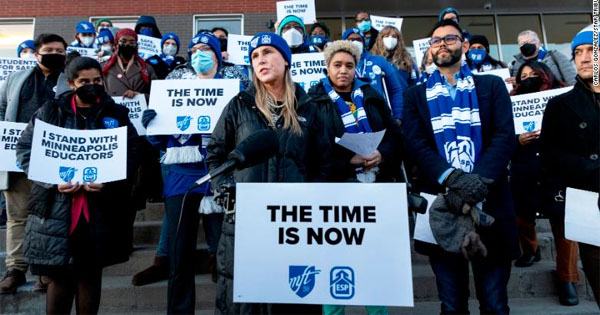 ► From CNN — Minneapolis Public Schools cancels classes again as teachers enter tenth day of strike — The strike began March 8 as The Minneapolis Federation of Teachers and Education Support Professionals (ESP) said it was seeking "a living wage" for ESPs, smaller class sizes and "safe and stable school."
► From Politico — 'I want a deal now': Canada's labor minister resists calls to force end to CP Rail stoppage — Labor Minister Seamus O'Regan insists a mediated settlement is the best way to resolve the shutdown of the Canadian Pacific Railway. CP Rail's Canadian operations stopped Sunday — the union announced it had been locked out; the company said the union had "withdrawn its services."
---
SUPREME COURT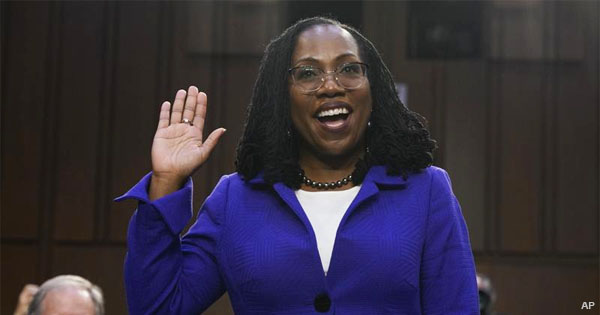 ► From the AP — Jackson pledges to decide cases 'without fear or favor' — Supreme Court nominee Ketanji Brown Jackson pledged Monday to decide cases "without fear or favor" if the Senate confirms her historic nomination as the first Black woman on the high court. Jackson, 51, thanked God and professed love for "our country and the Constitution" in a 12-minute statement to the Senate Judiciary Committee at the end of her first day of confirmation hearings.
The Stand (March 17) — Take action to support KBJ's nomination
► From the Washington Post — Confirm Ketanji Brown Jackson, for all the Black women whose talents went untapped (by Eugene Robinson) — When I watch Judge Ketanji Brown Jackson sitting before senators at her Supreme Court confirmation hearing, I think of my mother. I think of my mother-in-law. I think of all the brilliant Black women in my life who had the talent and the qualifications — but not the opportunity — to reach the apex of American society.
► From the AP — What we know about Justice Clarence Thomas' hospitalization
---
NATIONAL
► From HuffPost — Half of women of color in U.S. make less than $15 an hour: Oxfam — Over 50 million workers in America make less than $15 an hour — and they're disproportionately women of color. A report from Oxfam America released Tuesday found that nearly a third of U.S. workers (31.9%) are making less than $15 an hour, or some $31,200 a year. While the federal minimum wage is $7.25 per hour, workers and Democratic lawmakers have been calling for years for this to be raised to a "livable" $15 per hour nationwide.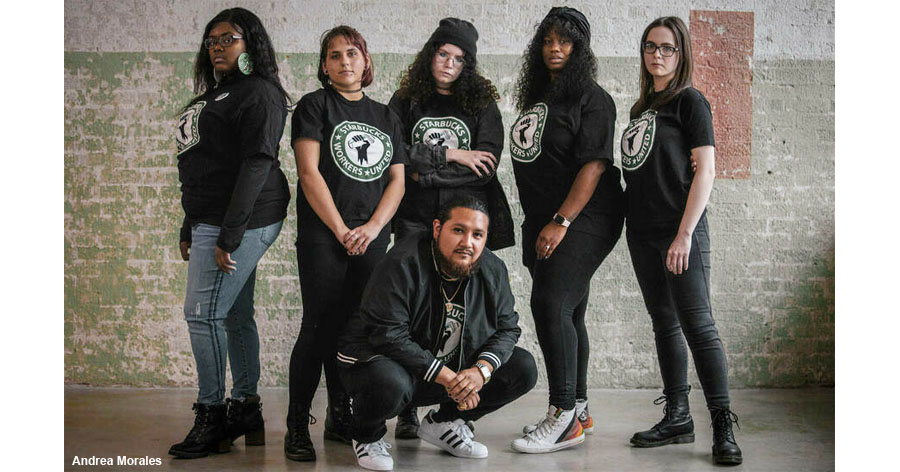 ► From In These Times — Starbucks workers are facing down one of the most intense union-busting campaigns in decades — In interviews, Starbucks workers tell In These Times that starting a union campaign is the first time they've felt hopeful in their adult lives. ​"A lot of us have gotten used to a sense of hopelessness and helplessness when it comes to our jobs," says Rachel Ybarra, 22, an organizer at a Starbucks in Seattle. ​"But unionizing can give you a sense of agency," Ybarra adds. "If a union is involved, your coworkers have the power to go to bat for you." Workers at more than 100 Starbucks stores in 27 states have filed union petitions for elections. In response, the company has launched a relentless anti-union effort.
► From KIRO — Workers at Seattle Starbucks store set to vote to unionize
EDITOR'S NOTE — Are you ready for a voice at work? Get more information about how you can join together with co-workers and negotiate a fair return for your hard work. Or go ahead and contact a union organizer today!
► From Bloomberg — Teamsters' new boss leader has tough words for UPS, sets sights on Amazon — Sean O'Brien, the incoming leader of the International Brotherhood of Teamsters, peppers his speech with words like "leverage" and "pressure" and "fight" and wants the executives over at UPS to understand he's not going to play as nicely as his predecessor, James P. Hoffa. There are 16 months before the Teamsters' contract is set to expire with UPS, and O'Brien is already talking strike if his demands aren't met.
► From the LA Times — UCLA advertised a faculty job that carries no pay whatsoever (by Michael Hiltzik) — UCLA owes its faculty and the public a better explanation for its job-posting fiasco than the tranquilizing statements it has issued thus far. Posting a job carrying no pay is more than a mere wording error; it's an expression of some sort of policy — but what? If it's aimed at circumventing a negotiated labor contract to save money, that's reprehensible. That's especially so in light of the solicitude the regents recently showed to their cadre of half-million-dollar campus chancellors, supposedly doing so poorly in relation to their public university peers.
---
The Stand posts links to Washington state and national news of interest every weekday morning by 10 a.m.
Short URL: https://www.thestand.org/?p=107031
Posted by
admin
on Mar 22 2022. Filed under
DAILY LINKS
. You can follow any responses to this entry through the
RSS 2.0
. Both comments and pings are currently closed.