Riding the union wave | Wrong-way Boeing | Remembering Otis
Friday, May 6, 2022
---
LOCAL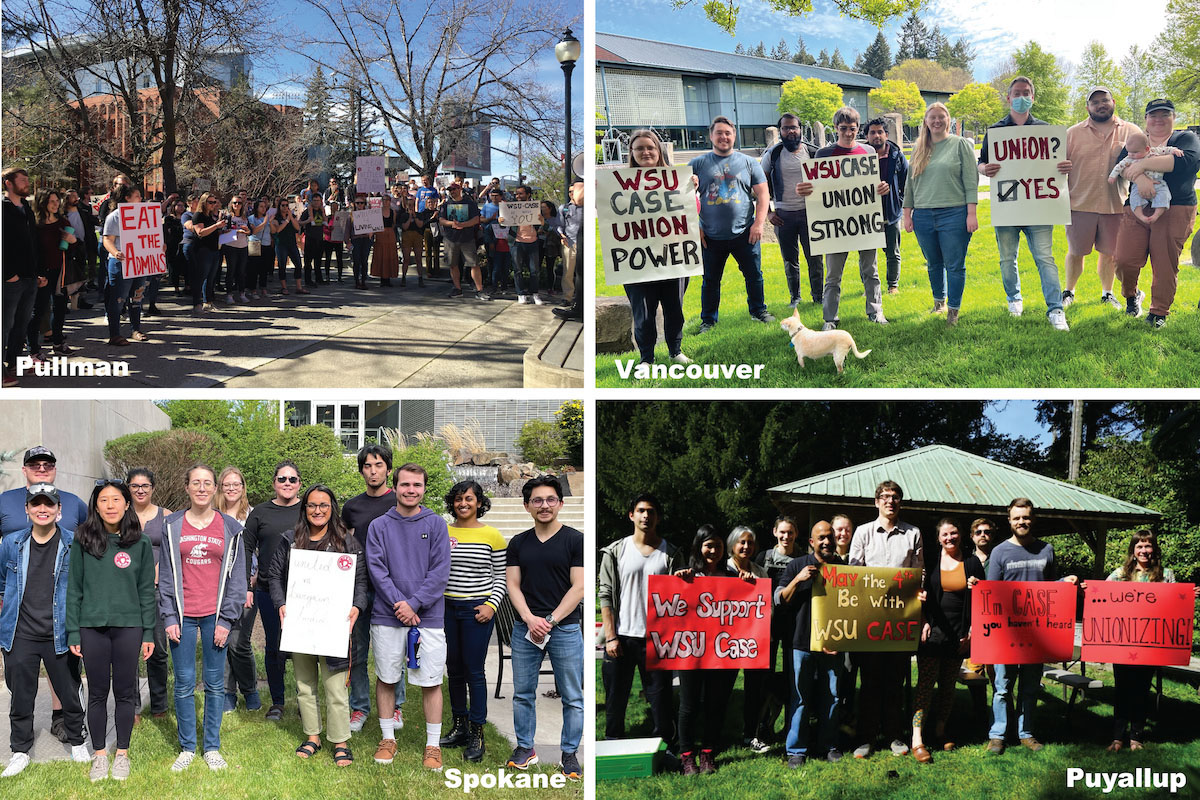 ► From the Spokesman-Review — Student workers at WSU push to unionize — The group is comprised of graduate and undergraduate teaching and research assistants, as well as tutors, graders and others, according to a release. The petition, filed with the Washington Public Employment Relations Commission, was filed in an attempt to form the WSU-CASE/UAW, Coalition of Academic Student Employees/UAW.
► From KOMO — Student employee group on Washington State University campuses file to form union — About 1,600 student employees at Washington State University campuses across the state filed to form a union on Wednesday. "We worked really hard for this day and are so proud to be giving voice to a majority of ASEs at WSU who want a union to improve their lives and working conditions," Priyanka Bushana, research assistant in translational medicine and physiology at WSU health sciences in Spokane, said.
TODAY at The Stand — 1,600 WSU student workers file for union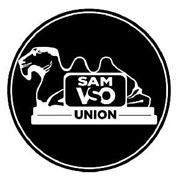 ► From Crosscut — Seattle Art Museum security guards join the wave of union efforts — A group of Seattle Art Museum security guards, aka visitor service officers, are trying to form a union in a push to improve working conditions at the museum's downtown and Volunteer Park locations. The effort comes amid a growing wave of union organizing in U.S. museums and a flurry of high-profile union votes locally and nationally. At SAM, eligible union employees will cast their vote via mail-in ballots from May 10 to 31. If successful, the Seattle Art Museum Visitor Service Officers Union would include roughly 65 full-time and part-time museum security officers and dispatchers.
EDITOR'S NOTE — Get updates on this organizing drive by following @samvsounion. Are you ready for a voice at work? Get more information about how you can join together with co-workers and negotiate a fair return for your hard work. Or go ahead and contact a union organizer today!
► From the PS Business Journal — Labor complaint alleges Amazon fired Washington worker in retaliation — A Washington state-based Amazon employee fired by the company has filed a labor complaint accusing it of retaliation. A charge filed on April 22 with the NLRB shows an employee was fired on March 8 "in retaliation for [redacted] protected, concerted activities, including [redacted] filing lawsuits involving discrimination and safety concerns in the workplace on behalf of [redacted] and others."
► From the Seattle Times — How a community saved a treasured Seattle culinary school — The Seattle restaurant community mobilized and helped save the landmark culinary school at Seattle Central College from the budget chopping block — along with the maritime, wood technology, and apparel and design programs — for the moment, at least.
► From KUOW — Trade programs at Seattle Central avoid the axe, for now
TODAY at The Stand — How community action saved Seattle Central training programs (by Cortney Marabetta) — Legislature needs to prioritize CTC funding to end such self-destructive proposals.
► From The Stranger — Hundreds of UW students walk out of class for abortion access — On Thursday afternoon hundreds of UW students left class and flooded Red Square armed with posters, stickers, and no fewer than three megaphones to sound the call to stand up for abortion access.
The Stand (May 3) — 'Reproductive rights are workers' rights' — The Washington State Labor Council, AFL-CIO will fight to defend healthcare choices and abortion rights.
---
AEROSPACE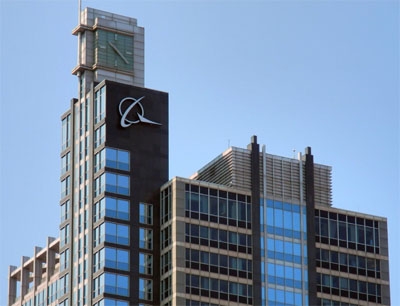 ► From the Seattle Times — Boeing moving headquarters from Chicago to Virginia — The shift to the D.C. area moves Boeing's top leadership close to key government officials and lawmakers in the nation's capital. The choice of Virginia dashes the hopes of many in the Pacific Northwest that Boeing, facing a litany of troubles that have sunk the company's fortunes, might consider moving back to Seattle. Aviation analyst Richard Aboulafia said the FAA would have been more impressed by a return to Seattle, signaling a focus on fixing the huge challenges Boeing faces in its major business of making commercial airplanes:
"Boeing's problem is not with government relations. I don't see doubling down the emphasis on D.C. lobbying as a breakthrough moment. It looks like a recipe for more of the same. Boeing's pressing need is to restore technical excellence in its most important and neglected business unit, commercial airplanes. A move back to Seattle would have sent an incredibly powerful message. This is a missed opportunity."
---
THIS WASHINGTON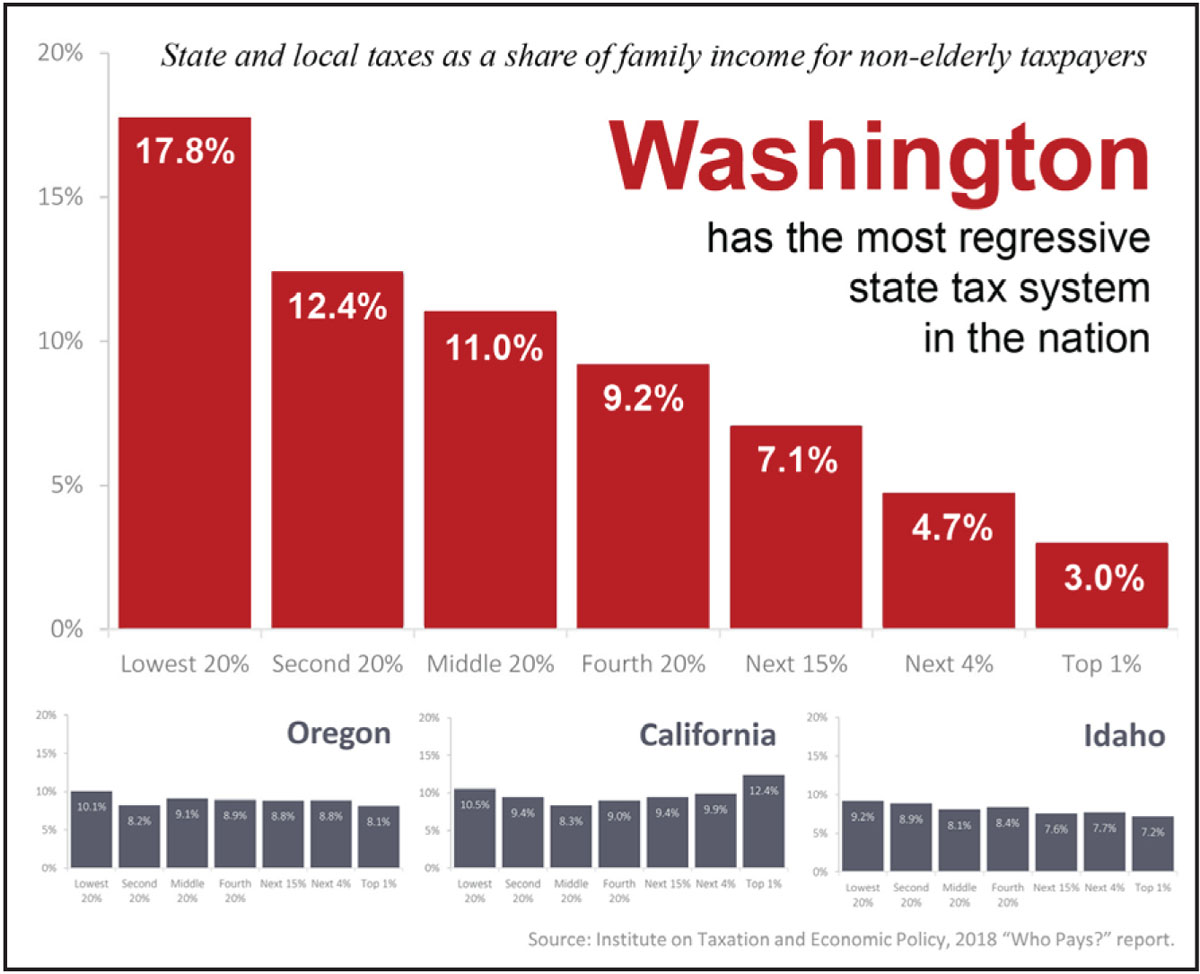 ► From the (Everett) Herald — Closer to tax reforms, work group must find accord (editorial) — Especially as more details are provided by the state's revenue analysts, the tangled knot of trade-offs and complications will tighten. Members of the work group have been asked to make difficult decisions, possibly ones unpopular with their constituents — especially in an election year — but that should have been clear to them at the start. In the end, for either the 2023 or 2024 legislative session, lawmakers must be able to make some significant changes to the state's tax system. As recent forecasts have shown, the current system seems able to provide ample revenue for the state's needs, but it is doing so too often on the backs of those least able to support it.
---
SOUTH OF THE BORDER



► From the Oregonian — Two Oregon businesses whose workers died during heat wave fight state fines — At least two Oregon businesses whose workers died as a result of last year's unprecedented heat wave have appealed state fines, with one appearing to deflect responsibility onto the employee who died. Two workers, farmworker Sebastian Francisco Perez and construction worker Dan Harris, died from heat-related illnesses after working through blistering heat last June.
---
THAT WASHINGTON
► From KING — Washington leaders concerned about proposed Hanford funding cut — This week, Washington leaders raised concerns about the White House's proposed budgetary allocation for the Hanford nuclear site cleanup. In a Senate subcommittee hearing Wednesday, Sen. Patty Murray (D-Wash.) questioned U.S. Department of Energy Secretary Jennifer Granholm about the department's reasoning for the allocations.
► From CNBC — Union leader slams Amazon's labor practices at Senate hearing — Chris Smalls, a former Amazon worker and leader of an upstart labor union, challenged lawmakers on the tech behemoth's labor record at a Senate hearing on Thursday. Senate Budget Committee Chair Bernie Sanders called the hearing as part of his push for the White House to stop offering federal contracts to companies such as Amazon that are accused of unfair labor practices. Smalls said:
"We cannot allow Amazon or any other employer to receive taxpayer money if they engage in illegal union-busting behavior and deny workers' rights. We cannot provide federal contracts to these employers. We cannot allow them to receive taxpayer subsidies from our state and local governments."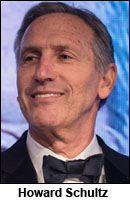 ► From More Perfect Union — Exclusive: NLRB files national lawsuit against Starbucks over anti-worker rules — The National Labor Relations Board has filed a major national lawsuit against Starbucks, charging that the company's employee handbook imposes "overly-broad and discriminatory rules" that systematically violate workers' labor rights. The lawsuit was issued by the NLRB on May 4 after Starbucks failed to respond to a proposed settlement over the harassment and firing of several pro-union workers in Phoenix.
► From Politico — Amid an uproar over Capitol staff mistreatment, meet the House's 'worst boss' — Rep. Victoria Spartz topped a nonpartisan group's "Worst Bosses" list last year, winning the dubious title of most staff turnover in the House. Her retention record is only getting worse. Four aides are departing the Indiana Republican's office this month after another exited weeks ago, leaving a skeleton crew of staffers in the first-term lawmaker's D.C. office.
---
NATIONAL
► From gCaptain — Ørsted and NABTU sign 'historic' Project Labor Agreement for U.S. offshore wind — The PLA is described as a first-of-its-kind in the United States, ensuring Ørsted's offshore wind farms in the United States will be constructed with an American union workforce. Authorized by 15 International Union Presidents and their local affiliates, the National Offshore Wind Agreement (NOWA) covers all of Ørsted's contractors and subcontractors that will perform offshore windfarm construction for the company's offshore wind projects along the U.S. East Coast, from Maine to Florida.
► From the AP — U.S. added 428,000 jobs in April despite surging inflation — America's employers added 428,000 jobs in April, extending a streak of solid hiring that has defied punishing inflation, chronic supply shortages, the Russian war against Ukraine and much higher borrowing costs. Friday's jobs report from the Labor Department showed that last month's hiring kept the unemployment rate at 3.6%, just above the lowest level in a half-century.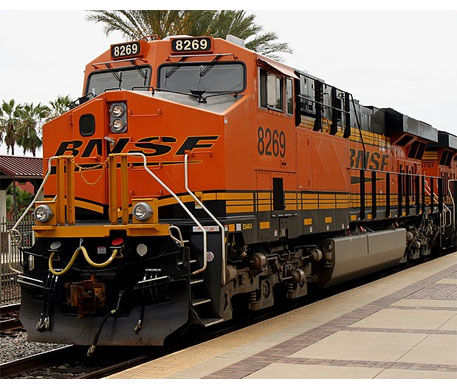 ► From the Montana Free Press — Railroaders quit after BNSF institutes 'draconian' attendance policy — Brady Wassam says working conditions on BNSF Railway, one of the largest railroads in the country, have worsened in the last few years, and the introduction of a new attendance policy earlier this year — one union officials have called "the worst and most egregious attendance policy ever adopted by any rail carrier" — was his last straw. He resigned in March and he's not alone.
► From the Hollywood Reporter — SAG-AFTRA members ratify commercials contracts deal — In a vote, 92.25 percent of members were in favor of a tentative deal struck in early April that dramatically shifted the union's approach to per-use payments.
► From Q13 — Postmaster General DeJoy says Americans should get used to 'uncomfortable' rate hikes
EDITOR'S NOTE — Privatizers gonna privatize.
---
T.G.I.F.
► On this date 20 years ago, a legendary songwriter who helped redefine popular music in America died. And you've probably never heard of him. Over the years, the songs of Otis Blackwell — including "Fever," "Great Balls of Fire," "Breathless," "Don't Be Cruel," "All Shook Up," "Return to Sender" and "Handy Man" — have sold nearly 200 million copies. Many were recorded by the white performers of early rock 'n' roll era like Jerry Lee Lewis and Elvis Presley. Although his songs were among Presley's biggest early hits and help establish him as the "King of Rock 'n' Roll," Blackwell never met Presley in person. Already the recipient of the Ahmet Ertegun Award in the Rock and Roll Hall of Fame, this year Blackwell was inducted into the Blues Hall of Fame. Here's a rare live performance by Otis. Listen to him sing and you'll understand that Elvis owes Otis a big debt, not only for the hit songs, but for the singing style he mimicked. Enjoy.
---
The Stand posts links to Washington state and national news of interest every weekday morning by 10 a.m.
Short URL: https://www.thestand.org/?p=108328
Posted by
admin
on May 6 2022. Filed under
DAILY LINKS
. You can follow any responses to this entry through the
RSS 2.0
. Both comments and pings are currently closed.