Thursday, May 5, 2022
---
LOCAL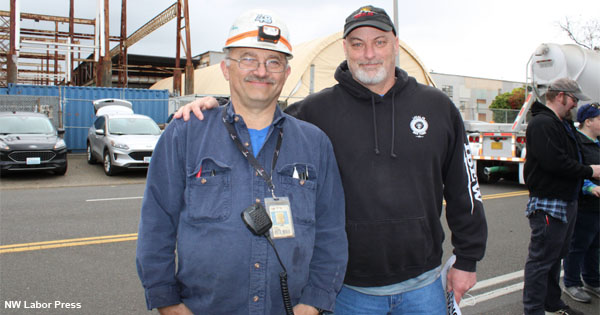 ► From the NW Labor Press — Shipyard workers approve contract by 70% — Union workers at the Portland and Seattle shipyards approved a three-year agreement with Vigor Marine April 28, after the company offered wages and bonuses significantly higher than in its initial offer. The contract covers 986 workers represented by the AFL-CIO Metal Trades Department, including members of the Boilermakers, IBEW, Painters, Laborers, Sheet Metal, Pipefitters, Machinists, Teamsters and Operating Engineers. It includes a $1.25 per hour raise effective May 2, another $1.30 increase on December 1, and a $1.40 raise on December 1, 2023. That equates to about a 3.5% to 4.5% raise per year.
EDITOR'S NOTE — How do raises like that sound to you? Get more information about how you can join together with co-workers and negotiate a fair return for your hard work. Or go ahead and contact a union organizer today!
► From the NW Labor Press — Cannabis growers strike for recognition — Employees at a Gresham cannabis grow operation walked off the job May 2 in a strike for union recognition. As agricultural workers, they're not covered by the NLRA, which means legally their employer doesn't have to recognize their union. But nothing prevents an agricultural employer from doing so voluntarily.
EDITOR'S NOTE — For more great labor news in Oregon and Southwest Washington, subscribe to the Northwest Labor Press!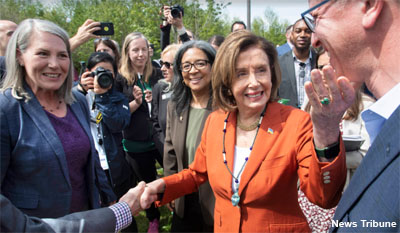 ► From the News Tribune — House Speaker Pelosi visits Chambers Creek project funded by Infrastructure and Jobs Act — Nancy Pelosi, Speaker of the U.S. House of Representatives, joined U.S. House Rep. Marilyn Strickland at Chambers Creek watershed in Pierce County on Wednesday to discuss the Infrastructure Investment and Jobs Act… Pelosi called the funding for Washington state "appropriately generous" and said that $5.3 billion will be awarded to fund roads and bridges, as well as $1.9 billion to fund public transit. Additionally, $71 million will be allocated for electric vehicle charging stations.
The Stand (April 25) — Biden visit reminds us why elections matter (by Larry Brown) — With the Infrastructure Investment and Jobs Act, millions more jobs will be created over the next decade to rebuild America's roads and bridges, our public schools, our electrical system and high-speed internet capacity, our ports and waterways, and much more. That's proof positive that elections matter.
► From the PS Business Journal — A majority of Washington companies said quit rates are up. Many said pay is the reason why. — Nearly three-quarters of Washington state organizations said they experienced labor shortages or had more trouble attracting talent in 2021 than in previous years. About four in 10 organizations in Washington and nationally said that pay is a leading reason why they are losing talent.
---
THIS WASHINGTON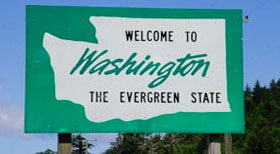 ► From the Seattle Times — If Roe is overturned, more will have to travel to seek abortions. How many could come to WA? — As many as 26 states are certain or likely to ban abortions if the legality is left entirely up to states, according to the Guttmacher Institute. Of those 26 states, 13 have passed trigger laws, bans that would immediately take effect if the ruling is overturned. Total bans in 26 states would lead to a 385% increase in the number of people traveling to Washington for abortion care, the institute projects.
► From the Spokesman-Review — 'They will be welcome': Inslee, Washington Democrats commit to 'sanctuary' for those needing abortions in other states — Gov. Jay Inslee and other Democratic leaders pledged on Tuesday to maintain Washington as a safe place for those needing access to abortion.
---
THAT WASHINGTON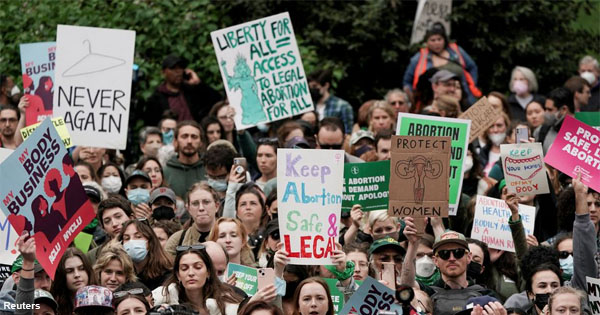 ► From Reuters — U.S. Supreme Court abortion move sparks calls for ending Senate's filibuster — "Congress must pass legislation that codifies Roe v. Wade as the law of the land in this country NOW. And if there aren't 60 votes in the Senate to do it, and there are not, we must end the filibuster to pass it with 50 votes," said Sen. Bernie Sanders (I-Vt.).
The Stand (May 3) — 'Reproductive rights are workers' rights' — The Washington State Labor Council, AFL-CIO will fight to defend healthcare choices and abortion rights.
► From the AP — With abortion in jeopardy, minority women have most to lose — if the U.S. Supreme Court allows states to further restrict or even ban abortions, minority women who already face limited access to health care will bear the brunt of it, according to statistics analyzed by The Associated Press.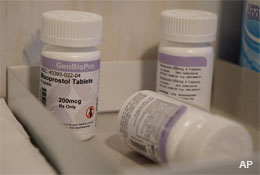 ► From the AP — Next battle over access to abortion will focus on pills — It took two trips over state lines, navigating icy roads and a patchwork of state laws, for a 32-year-old South Dakota woman to get abortion pills last year. For abortion-seekers like her, such journeys, along with pills sent through the mail, will grow in importance if the Supreme Court follows through with its leaked draft opinion that would overturn the landmark Roe v. Wade decision and allow individual states to ban the procedure.
► From Roll Call — Dining workers vie for the Senate's fragmented attention — Senate dining workers gathered once again to march in a tight circle, calling for better benefits and job security. It was their latest action as they push for a union contract, and they tried to convey a sense of urgency.
► From The Hill — Senate Dems, Sanders call for better wages, benefits for Senate dining workers — A group of Senate Democrats and Sen. Bernie Sanders (I-Vt.) have called for higher wages, and better benefits for Senate dining workers, who are negotiating their first unionized contract.
► From Bloomberg — Amazon, Starbucks union organizers invited to White House — Vice President Kamala Harris and Labor Secretary Marty Walsh will host Christian Smalls of the Amazon Labor Union as well as officials from unions organizing workers at Starbucks, outdoor retailer REI and the video game publishing company Paizo Inc. among others, according to a White House official.
---
NATIONAL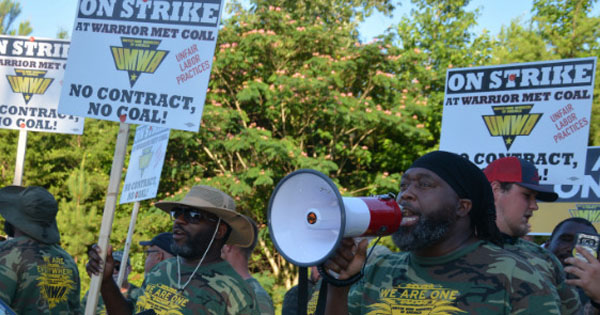 ► From the UMWA — BlackRock calls for end to strike at Warrior Met Coal — United Mine Workers of America International President Cecil E. Roberts:
"It is good to see that BlackRock Investment Management, Warrior Met's leading shareholder, has agreed with our position on these issues and voted accordingly at the company's most recent Annual Meeting on April 26, 2022… "When even the giant Wall Street firms that own your company say enough is enough, it's time to end this strike. The workers, families and communities Warrior Met continues to hold hostage by needlessly prolonging this ordeal need to get back to a sense of normalcy and the company needs to get back to full production with an experienced workforce, especially at this time of unprecedented coal prices. Let's settle this now."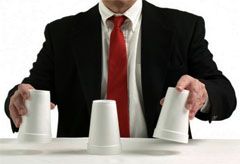 ► From the NY Times — Shell reports a record $9.1 billion profit — Shell, Europe's largest energy company, reported on Thursday its biggest ever quarterly profit, reflecting high prices for oil and natural gas spurred by the war in Ukraine and tightness in world energy markets. Shell also said that it would increase the pace of share buybacks in the second quarter. Beyond high energy prices, Shell took advantage of the volatility in the markets to rake in trading profits.
The Stand (May 3) — AFL-CIO on inflation: Good jobs, wages are the solution
► From the NY Times — I listened in on big business. It's profiting from inflation, and you're paying for it. (by Lindsey Owens) — Companies that historically might have kept prices low to pick up profit by gaining additional market share are instead using the cover of inflation to raise prices and increase profits. Consumers are now expecting higher prices at the checkout line, and companies are taking advantage. The poor and those on fixed incomes are hit the hardest.
► ICYMI, from the Guardian — Revealed: Top U.S. corporations raising prices on Americans even as profits surge — The analysis of SEC filings for 100 U.S. corporations found net profits up by a median of 49%, and in one case by as much as 111,000%. Those increases came as companies saddled customers with higher prices and all but ten executed massive stock buyback programs or bumped dividends to enrich investors.
► From the AP — Hawaii Legislature passes bill raising minimum wage to $18 — Hawaii lawmakers passed legislation Tuesday that would hike the state's minimum wage to $18 an hour by 2028, potentially the highest in the nation.
EDITOR'S NOTE — Washington's minimum wage, currently $14.49/hour, is adjusted annually for inflation.
► From NPR — NLRB intervenes in the Pittsburgh Post-Gazette's 5-year labor fight — In a complaint issued last week, the board accused managers at the Post-Gazette of refusing to bargain in good faith with the Newspaper Guild of Pittsburgh. Instead, the filing said, the Post-Gazette unilaterally altered policies on matters ranging from wages to hours worked, days off, and insurance coverage.
► From the Washington Post — Millions retired early during the pandemic. Many are working again, new data shows. — Millions of older Americans stopped working during the pandemic, far more than usual, stoking fears that the workforce had been permanently altered, but the country is close to closing the gap in early retirements, according to new data.
---
COVID

► From the AP — WHO: Nearly 15 million deaths associated with COVID-19 — The World Health Organization estimates that nearly 15 million people were killed either by coronavirus or by its impact on overwhelmed health systems in the past two years, more than double the official death toll of 6 million. Most of the fatalities were in Southeast Asia, Europe and the Americas.
---
The Stand posts links to Washington state and national news of interest every weekday morning by 10 a.m.