SAM security workers vote | Dam shame | Emboldened workers
Tuesday, May 10, 2022
---
LOCAL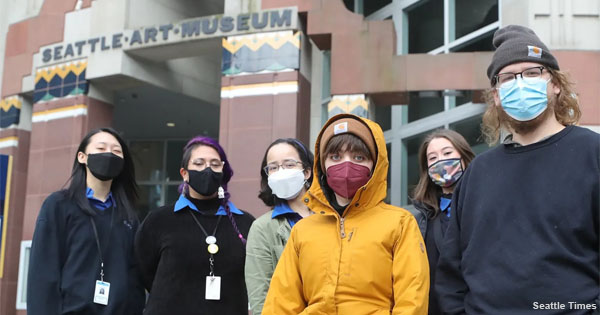 ► From the Seattle Times — SAM security workers begin union vote, allege retaliation from employer — As security workers at the Seattle Art Museum vote to unionize this week, they await the outcome of three unfair labor practice charges they've leveled against the museum. From Tuesday to May 31, about 65 of SAM's internal security workers will vote in a NLRB election on whether to form an independent union. If the security workers do vote to form a union, organizers say they would pursue increased wages and benefits, and added COVID-19 protections.
EDITOR'S NOTE — Ready to pursue increased wages and benefits? Get more information about how you can join together with co-workers and negotiate better working conditions and a fair return for your hard work. Or go ahead and contact a union organizer today!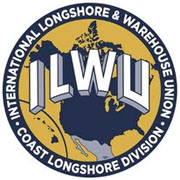 ► From the ILWU — PMA, ILWU to begin talks on new West Coast waterfront labor contract — The International Longshore and Warehouse Union has announced that negotiations with the Pacific Maritime Association for a new collective bargaining agreement covering more than 22,000 dockworkers at 29 West Coast ports will begin on Tuesday, May 10 in San Francisco. The current collective bargaining agreement expires at 5 p.m. on July 1, 2022.
► From the AP — Contract talks near for thousands of West Coast dockworkers
► From the Seattle Times — Alaska Airlines suffers another spate of flight cancellations, infuriating passengers — The ongoing problem is clearly damaging the airline's reputation. Meanwhile, on Monday Alaska's pilot union emailed a strike authorization ballot to its members… The impasse with the pilot union could be contributing to the problem; many pilots may be unwilling to volunteer for open flights beyond their normal schedule, even when the airline offers extra pay at 150% of the normal rate.
► From the Yakima H-R — Yakima Valley Memorial may merge with Tacoma-based MultiCare Health System — In a news release, Memorial officials said the two organizations will conduct a due diligence process over the next two months to determine if the merger would advance both organizations' missions, expand local access to health care and improve the quality of care for the Yakima Valley community.
EDITORS' NOTE — …and make more money.
---
AEROSPACE

► From the Seattle Times — Lufthansa gives timely order boost for Boeing's 777X — German flag carrier Lufthansa announced a fresh order Monday for Boeing's big new 777X widebody airplane, delivering a much-needed boost just as a leading industry figure questioned the jet's future. And the airline added an uplift too for the troubled 787 Dreamliner jet program, which hasn't delivered a plane in the past year.
---
THIS WASHINGTON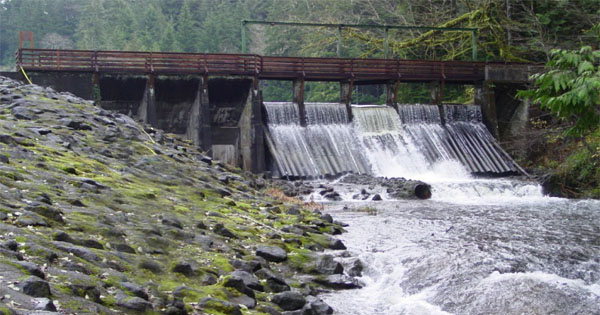 ► From the AP — Washington has 50 dams in 'poor' condition that need repairs — The Van Stone Pit Lake Dam, a small earthen dam in Stevens County, was the only high-hazard dam in the state listed in unsatisfactory condition and in need of immediate repairs, the worst category, when it was inspected in 2016, an AP analysis found. But it is now one of 50 high-hazard dams in the state listed in poor condition.
► From Crosscut — Washington is the first state to require all-electric heating in new buildings — Washington recently became the first state in the country to mandate that newly constructed buildings be outfitted with all-electric space heating and hot water systems. The State Building Code Council voted 11-3 on April 22 to adopt a revised energy code that requires most new commercial buildings and large multifamily buildings to install electric heat pumps. The council is expected to consider a similar proposal for smaller residential buildings later this year.
---
THAT WASHINGTON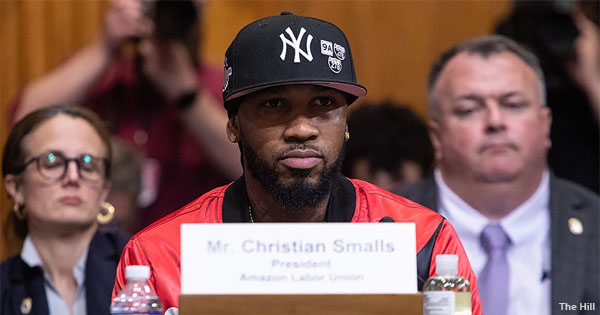 ► From The Hill — Emboldened labor movement seeks to expand on successes — President Biden on Thursday met with 39 labor leaders, including Christian Smalls, head of the Amazon Labor Union, and Starbucks union leader Laura Garza, at the White House.  That meeting, which drew praise from union leaders and scorn from Starbucks, came after more than 240 Starbucks stores filed for union elections, 57 of which voted to unionize, and workers at a New York Amazon warehouse voted to form the first U.S. union in the tech giant's history. AFL-CIO Secretary-Treasurer Fred Redmond said:
 "That was a historic moment. The White House visit in itself shows that every worker who is in a union and every worker who is thinking of organizing their workplace has an ally in the highest office in the country."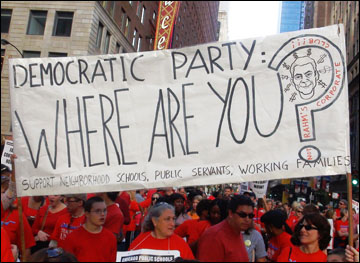 ► From the New Republic — Will House Democrats vote to let their staffers unionize? (by two Democratic congressional staffers) — All across America, workers are standing up for their rights, banding together, and winning. Public support for labor unions is at a nearly 60-year high. Now that this national reckoning has reached the halls of Congress, lawmakers have an opportunity—and those with strong labor records have an obligation—to make good on their pro-union campaign promises in their own workplaces. Every worker deserves the right to unionize and bargain collectively. If Democrats are for the people, we are people too.
► From The Hill — Abortion battle moves to homes of Supreme Court justices — The targeting of the residences — belonging to Samuel Alito, Brett Kavanaugh and John Roberts — has forced the White House to navigate a thorny question about the proper bounds of political discourse, one with sharply divided views over whether the tactic marks a worrisome escalation or an impassioned response befitting the likely loss of an almost 50-year-old constitutional right.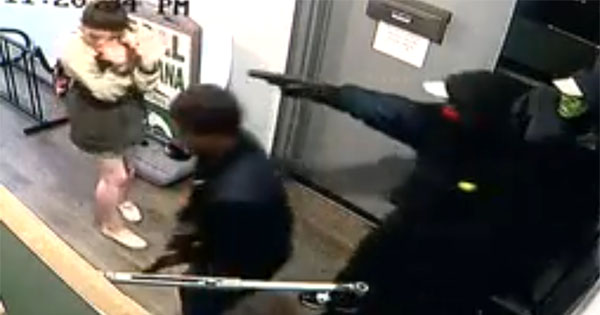 ► From Politico — Cannabis crime wave boosts banking prospects on Capitol Hill — Exact numbers are difficult to pin down, but in Washington state alone officials say there were more than 50 armed robberies of cannabis stores in the first two months of 2022 — a greater number than in all of 2020 or 2021. "The time for congressional dithering on this issue needs to end, because people are dying," Washington State Treasurer Mike Pellicciotti. "Robbers go where the cash is."
► From Roll Call — The worst pandemic in a century has outlasted our attention span (by Walter Shapiro) — For weeks, Congress has been treating pandemic funding with all the urgency of an appropriations bill for the National Endowment for the Humanities. Maybe it will be combined with aid for Ukraine. Maybe it will stand alone. Maybe it will forever dance the limbo. The dominant mood remains: Who cares? COVID-19 is boring.
► From Politico — 'It's a tsunami': Legal challenges threatening public health policy — Mounting legal challenges to pandemic public health rules — and judges' increasing willingness to overrule medical experts — threaten to erode the influence of the CDC and other government health authorities.
---
NATIONAL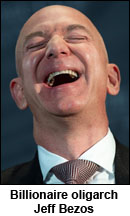 ► From Vice — Amazon just fired 2 union organizers who helped win Amazon's first union — Amazon has fired two outspoken Staten Island warehouse workers who helped organize a union at JFK8, Amazon's largest warehouse in New York City. One fired worker, Tristan Dutchin, was featured prominently in national media. The other, Matt Cusick, led communications for the union and was out on COVID leave.
► From the Wall St. Journal — Pensions' bad year poised to get worse — Funds that manage retirement savings for teachers, firefighters and other public workers returned a median minus 4.01% in the first quarter.
► From Jacobin — Texas soldiers are unionizing after facing attacks by a right-wing governor — In Texas, National Guard members faced painful cuts and absurd assignments by Republican governor Greg Abbott. So they did what many exploited workers before them have done: they organized a union.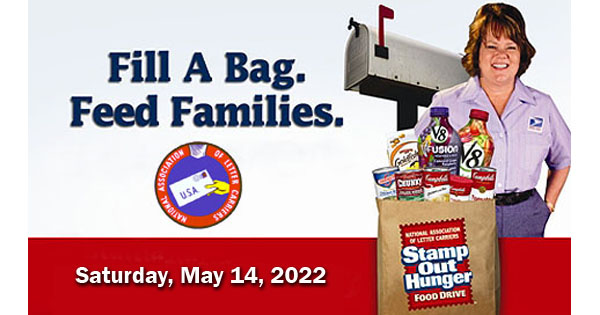 ► From WTVY — 30th Food Drive will help feed needy families in all 50 states — The National Association of Letter Carriers (NALC) will conduct its annual national food drive on Saturday, May 14. NALC's food drive, which was first held in 1983, helps feed millions of Americans. The Stamp Out Hunger® Food Drive, the country's largest one-day food drive, provides residents with an easy way to donate food to those in need. Customers simply leave their donation of non-perishable food items next to their mailbox before the delivery of the mail on Saturday, May 14. Letter carriers will collect these food donations on that day as they deliver mail along their postal routes, and distribute them to local food banks, pantries, shelters and churches.
The Stand (April 29) — NALC's food drive will be Saturday, May 14
---
The Stand posts links to Washington state and national news of interest every weekday morning by 10 a.m.
WASHINGTON IS A UNION STATE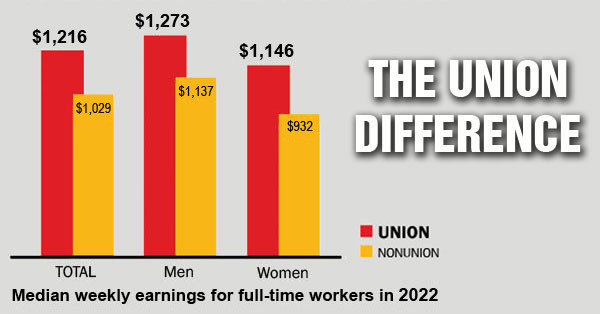 CHECK OUT THE UNION DIFFERENCE in Washington state: higher wages, affordable health and dental care, job and retirement security.
FIND OUT HOW TO JOIN TOGETHER with your co-workers to negotiate for better working conditions and respect on the job. Or go ahead and contact a union organizer today!