Fill a bag | Invest in clean aluminum | Young and winning
Wednesday, May 11, 2022
---
LOCAL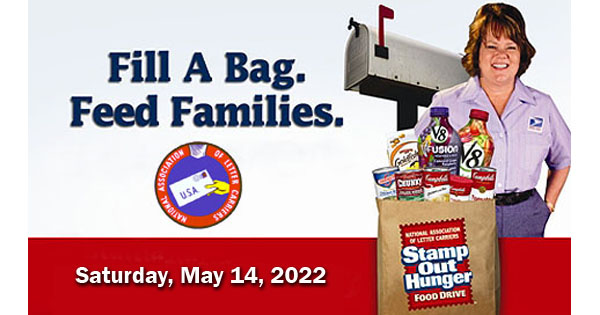 ► From the union-busting Columbian — Stamp Out Hunger drive returns as Clark County food pantries seeing great need — After a two-year hiatus caused by the COVID-19 pandemic, the National Association of Letter Carriers' Stamp Out Hunger food drive will return for its 30th anniversary on Saturday. "Our drive's timing is crucial," said organizer Don Young. "Food banks and pantries often receive the majority of their donations during the Thanksgiving and Christmas holiday seasons. By springtime, many pantries are depleted, entering the summer low on supplies at a time when many school breakfast and lunch programs are not available to children in need."
► From the AP — High inflation leaves food banks struggling to meet needs
The Stand (April 29) — NALC's food drive will be Saturday, May 14
► From KIRO — King County councilmembers, except one, vote to maintain abortion rights — All King County councilmembers, except Reagan Dunn, voted in favor of passing legislation to support abortion rights.
EDITOR'S NOTE — Dunn, a Republican, is running for Congress in the 8th District, seeking to unseat Rep. Kim Schrier.
---
AEROSPACE

► From the Seattle Times — Airbus overtakes Boeing in jet orders and plans to add 1,000 U.S. jobs — In April, Airbus pulled ahead of Boeing for the first time this year in terms of net new jet orders. With its sales lead mainly due to the success of the A321neo, Airbus said Monday it will expand its manufacturing presence in the United States, adding 1,000 jobs in Mobile, Alabama.
---
THIS WASHINGTON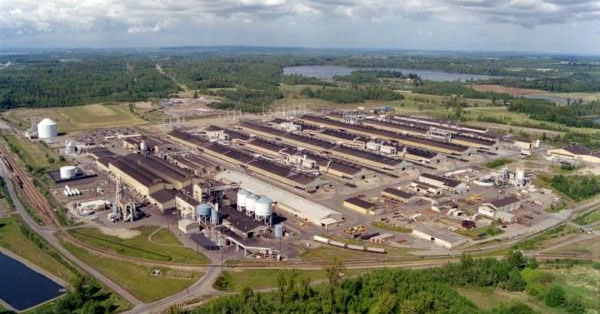 ► From the Spokesman-Review — Historic investments in 'clean' aluminum and steel keeping Washington a leader in jobs and climate (by Dan Wilson) — The industrial sector presents a unique challenge in our quest to preserve a livable climate: Many of the most carbon-intense and difficult to decarbonize industries are also critical to building our low-carbon future. Reaching net-zero emissions by 2050 requires simultaneously transforming and revitalizing domestic manufacturing. The supplemental capital budget that Gov. Jay Inslee signed into law on March 31 includes a $10 million investment in an aluminum restart project in Whatcom County. This historic state investment in clean materials manufacturing exemplifies the targeted and holistic approach necessary to surmount this challenge.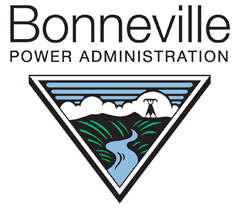 ► From the Columbia Basin Herald — Bonneville Power announces 2nd quarter revenues — The Bonneville Power Administration on Tuesday announced that net revenue for the organization's second quarter of fiscal 2022 hit $566 million, far in excess of the $178 million originally forecast. The BPA, which starts its fiscal year on Oct. 1 of each year, attributed the growth in sales to higher wholesale power prices and a strong surge in electricity sales.
The Stand (March 14) — BPA power deal is the last hurdle to restarting Intalco (by WSLC President Larry Brown) — Sadly, BPA seems to be acting more like a private corporation than our regional economic protector: Selling its extra power outside our region to the highest bidder rather than restoring power to Intalco at the discounted industrial rate the facility got for 50 years.
The Stand (May 9) — State's manufacturing unions urge BPA power deal for Intalco
---
SOUTH OF THE BORDER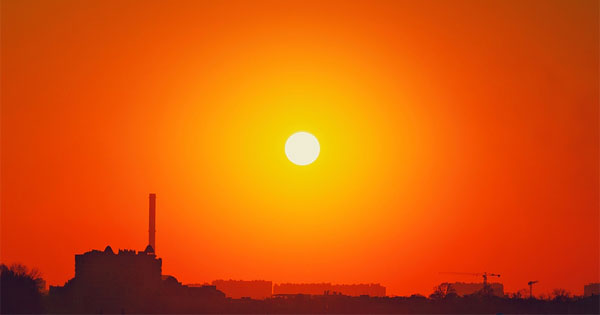 ► From the Oregonian — Oregon adopts permanent rules to protect workers from heat, wildfire smoke — Oregon adopted permanent job site rules Tuesday mandating that employers take steps to protect workers from extreme heat and wildfire smoke. The regulations, adopted by the Oregon Occupational Safety and Health Division, lay out specific steps employers must take once the temperature or air quality reaches a certain threshold.
---
THAT WASHINGTON
► From HuffPost — Republicans set to block bill codifying Roe v. Wade once again — Legislation aimed at safeguarding abortion rights across the country is set to fail in the Senate for the second time this year as a conservative majority on the Supreme Court prepares to strike down its landmark 1973 ruling, Roe v. Wade. The Women's Health Protection Act would create federal protections for providing and accessing abortion services. The House already passed the bill, but Senate Republicans blocked it from advancing earlier this year. Wednesday's vote is expected to fall along the same lines.
► From Politico — Blue states want to become abortion safe havens. It will cost them. — Groups that operate clinics and run abortion access funds warn that they'll need more money, more providers and more space to help care for the influx of people who will cross state lines to seek abortions.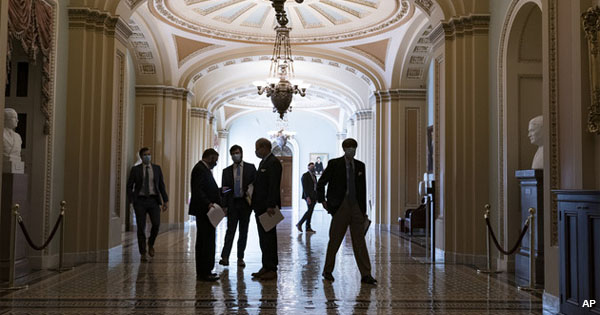 ► From Politico — House gives green light to staffer unionization — The House voted Tuesday to allow close to 10,000 of its employees to bargain collectively and form unions, the biggest expansion of congressional staffer rights in three decades. The move comes amid a swelling tidal wave of grievances from staff, along with efforts by leadership and lawmakers to stem burnout and brain drain among employees who serve vital roles in the legislative branch, including serving constituents, conducting oversight of federal agencies and drafting legislation.
EDITOR'S NOTE — The resolution was adopted when House members voted 217-202 to adopt a rule for floor consideration of four unrelated bills, including a high-profile aid package for Ukraine. The vote was on strict party lines with all Democrats voting "yes" and all Republicans voting "no."
► From Vox — The House will allow staffers to unionize. Here's how it will work.
► From Politico — Top Biden-connected firm splits with Starbucks amid union outcry — SKDK, a top Democratic consulting firm with deep ties to the Biden administration, was working on behalf of Starbucks until last month, even as the coffee giant was pushing back against union efforts at several of its locations.
---
NATIONAL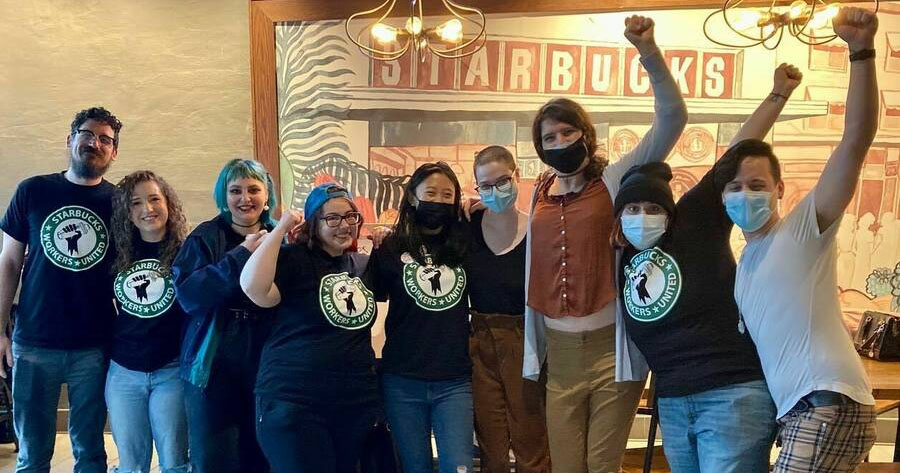 ► From In These Times — The new labor movement is young, worker-led and winning (by Katie Barrows and Ethan Miller) — Three years ago, we wrote an op-ed about how young workers in historically unorganized occupations — such as digital journalism, higher education and nonprofit organizations — were beginning to rebuild the labor movement. Today, Covid-19 has changed the way that we relate to work and created new sources of economic anxiety, while exacerbating old ones. Yet, young workers continue to fuel the new labor movement as they form new unions to win back a degree of control over their futures in a world fundamentally altered by a global pandemic. With momentum in union organizing and worker activism still growing, it is important to recognize the ways that workers in every industry are helping the labor movement live up to its values and reverse the years-long decline in union density.
The Stand (Jan. 20) — Unions post big gains in Washington state
EDITOR'S NOTE — Ready for a voice at work? Get more information about how you can join together with co-workers and negotiate a fair return for your hard work. Or go ahead and contact a union organizer today!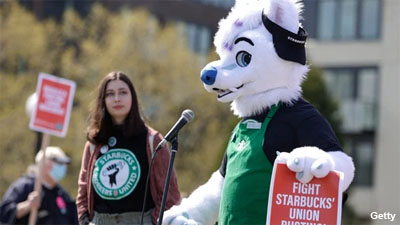 ► From Vice — Fired by Starbucks, union organizer now wears his fursuit to rallies — Starbucks fired Michael Vestigo from the Overland Park, Kansas, store on April 1—a week after he and his coworkers staged a walkout to protest unsafe working conditions and retaliation from management against their unionization efforts. That morning, his manager pulled him aside and fired him effective immediately for "displaying violent and threatening behavior," he told me. In videos from the Seattle rally in mid-April, where hundreds of people came out to support Starbucks workers' national unionization movement, Vestigo addresses a crowd as Apollo, his Arctic wolf fursona. "Tell me: Does this look violent and threatening?" he exclaims in one video, stretching his fursuitted arms wide.
TODAY at The Stand — NLRB sues Starbucks, demands reinstatement of Memphis 7 — Meanwhile, Starbucks workers continue to vote Union YES; another store in Bellingham files for a union election.
► From Vice — People are using job listings to sabotage companies that mistreat their workers — Job listings seem like an unlikely space for political activity. But with a wave of strikes last fall and thousands of workers at Starbucks, Apple, and Amazon unionizing for the first time this year, online job listings and the application process associated with it have evolved into a powerful tool that labor and tech activists are using to effectively sabotage and expose the efforts of companies that union-bust and mistreat their workers.
► From the NY Times — The pandemic has been punishing for working mothers. But mostly, they've kept working. — Despite concerns that they would quit their jobs en masse, most succeeded in keeping them, two new data analyses show. In fact, one group of mothers — college graduates with babies and toddlers — became significantly more likely to work for pay than they were before the pandemic.
---
The Stand posts links to Washington state and national news of interest every weekday morning by 10 a.m.
Short URL: https://www.thestand.org/?p=108447
Posted by
David Groves
on May 11 2022. Filed under
DAILY LINKS
. You can follow any responses to this entry through the
RSS 2.0
. Both comments and pings are currently closed.