1 million lost | Boeing berated | Senseless hate and workplace violence
Monday, May 16, 2022
---
COVID
► From the AP — U.S. deaths from COVID hit 1 million, less than 2 1/2 years in — The U.S. death toll from COVID-19 hit 1 million on Monday, a once-unimaginable figure that only hints at the multitudes of loved ones and friends staggered by grief and frustration. The confirmed number of dead is equivalent to a 9/11 attack every day for 336 days.
► From The Hill — Booster shot slowdown leaves older Americans at risk — The delivery of coronavirus booster shots in the U.S. has stagnated, particularly among older populations, leaving millions of vulnerable people at risk of serious infection and death.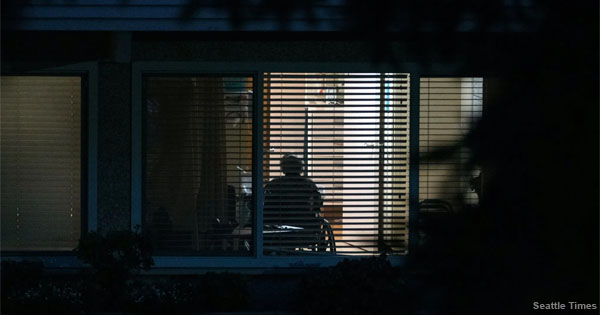 ► From the Seattle Times — Where WA long-term care facilities stand, 2 years into COVID and amid a 'whole new crisis' — Few environments in Washington witnessed the devastation of the pandemic quite as severely as the state's 4,760 long-term care facilities. Now, more than two years into the pandemic, COVID cases and deaths are comparatively low, and vaccination rates are steady, though booster shot rates lag among nursing home workers. Meanwhile, the number of nursing homes reporting short staffing has increased considerably since the start of the pandemic.
► From the Tri-City Herald — It's not just elderly still dying from COVID in Tri-Cities, weekly death report shows — The three deaths announced this week by the Benton Franklin Health District were of two men in their 40s and a man in his 50s.
► From the Tri-City Herald — Judge tosses COVID vaccine objections of hundreds of Hanford and PNNL workers — A federal judge has dismissed a lawsuit brought by 314 Hanford nuclear reservation and Pacific Northwest National Laboratory workers in Richland over COVID-19 vaccine requirements.
► From the Spokesman-Review — As overtime costs mount, some Spokane City Council members mull asking to rehire unvaccinated firefighters — Facing a potential cost of millions of dollars to cover firefighting shifts this year, three Spokane City Council members signed on last week to a plea to city administration to consider rehiring Fire Department staff let go or reassigned after they refused to receive the COVID-19 vaccine.
► From ProPublica — The plot to keep meatpacking plants open during COVID-19 — Newly released documents reveal that the meatpacking industry's callousness toward the health of its workers and its influence over the Trump administration were far greater than previously known. Newly released emails show that the Trump executive order to keep meatpacking plants open, effectively thwarting efforts by local health officials to shut plants down and slow the spread of COVID-19, was drafted by Tyson's legal department.
---
LOCAL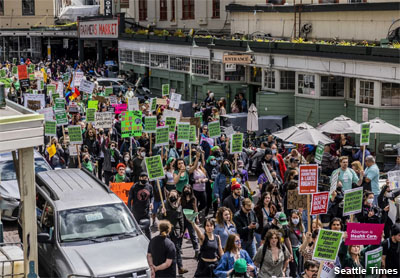 ► From the Seattle Times — Abortion-rights supporters demonstrate in Seattle and across the U.S. — Several thousand people flooded Seattle's Cal Anderson Park on Saturday, carrying signs reading "Abortion is health care" and "Hands off my uterus," part of rallies nationwide in defense of abortion rights.
MORE local coverage from the (Everett) Herald, The Olympian, Peninsula Daily News, Skagit Valley Herald, (Spokane) Spokesman-Review, and from the union-busting (Vancouver) Columbian. National coverage from the AP.
The Stand (May 3) — WSLC: 'Reproductive rights are workers' rights'
---
AEROSPACE

► From Reuters — Ryanair cautious about 'fragile' recovery, berates Boeing — Europe's largest airline by passenger numbers became the latest Boeing customer to criticize the planemaker. CEO Michael O'Leary said its management needed to step up and deliver aircraft more quickly or make way for a new team. Ryanair last year walked away from negotiations with Boeing for 200 of its largest type of single-aisle jet, the 737 MAX 10. O'Leary described Boeing management on Monday as "running around like headless chickens" and said "they need to bloody well improve."
► From the Seattle Times — Southwest Airlines proposed a ploy to deceive FAA on Boeing 737 MAX, legal filing alleges — According to a legal filing, Southwest manager Bill Lusk asked Boeing officials, including the MAX chief technical pilot Mark Forkner, if engineers could install a new flight control safety alert required for the MAX on a single one of Southwest's older 737s — and then deactivate it once the MAX was certified.
---
THIS WASHINGTON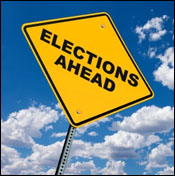 ► From the Olympian — Election filing begins Monday. Here are the races that could make a difference this fall. — The window for election filings begins Monday and will be open for hopeful contenders to declare their candidacies through next Friday. With more than two dozen Washington state legislators retiring or not seeking re-election, those House and Senate seats are wide open for the upcoming August primary and November general election. Some current Representatives such as Noel Frame (D-Seattle), Jesse Young (R-Gig Harbor), and Matt Boehnke (R-Kennewick) are seeking seats in the Senate, leaving their positions in the House open, while other lawmakers are leaving the legislature altogether.
EDITOR'S NOTE — The WSLC's 2022 Committee on Political Education (COPE) Endorsing Convention starting at 8:30 a.m. on Saturday, May 21 at the Machinists District 751 Hall, 9125 15th Pl. South in Seattle. It is at this convention that delegates representing WSLC-affiliated unions will gather to nominate, debate and vote on which candidates for Congress, statewide and state legislative office have earned the WSLC's support and endorsement. Get details here.
---
THAT WASHINGTON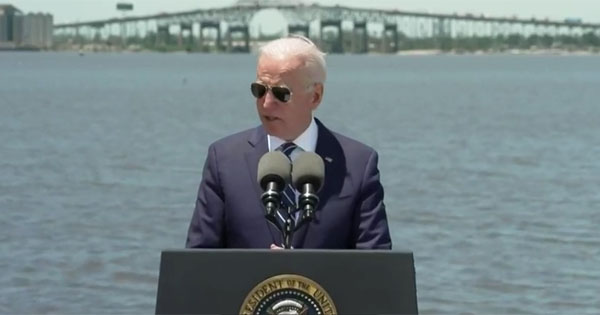 ► From the AP — 6 months in, Biden's infrastructure plan has 4,300 projects — Six months after the signing of President Biden's $1 trillion infrastructure package, the government said Monday there are 4,300 projects underway with more than $110 billion in funding announced.
The Stand (Nov. 16, 2021) — A historic investment in infrastructure, jobs
► From The Hill — As the United States confronts China on trade, Congress can't leave American workers behind (by Rep. Earl Blumenauer) — As the House and Senate kick off the conference committee in the coming days, the American public will be watching closely: will the trade title meet the rhetoric of getting tough on China and supporting American workers, like the America COMPETES Act, or will it sell out American workers? I'll be working with fellow conferees to ensure we get the best possible outcome that rebalances the U.S.-China trade relationship and helps American workers.
---
NATIONAL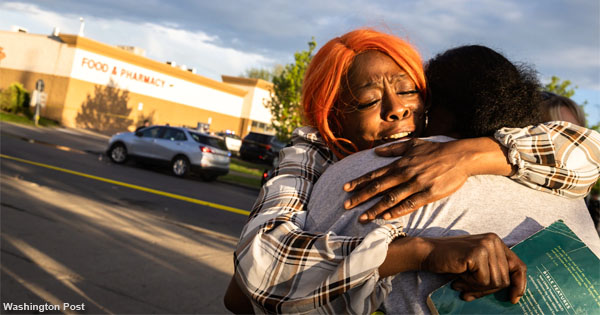 ► From the Washington Post — 10 killed in racially motivated shooting at Buffalo grocery store — Police said an 18-year-old White man approached the store in a predominantly Black neighborhood and opened fire on shoppers and employees, shooting 13 people including a security guard. Investigators are reviewing a screed that they suspect was posted by the gunman describing his white-supremacist motivations and ideology.

The Stand (May 15) — AFL-CIO: 'We must take action' on racially motivated shootings
► From the UFCW — UFCW statement on mass shooting at Buffalo Tops supermarket location — UFCW International President Marc Perrone:
"Over and over again, workers across industries, including UFCW grocery workers, have been subjected to this type of senseless hate and workplace violence. It is long overdue for America's elected leaders to take the steps necessary to protect our workers and communities from these continued acts of hate and violent tragedies."
► From the Washington Post — GOP's Stefanik echoed racist theory allegedly espoused by Buffalo suspect — Rep. Elise Stefanik (R-N.Y.), the No. 3 House Republican, and other GOP lawmakers came under scrutiny Sunday for previously echoing the racist "great replacement" theory that apparently inspired an 18-year-old who allegedly killed 10 people while targeting Black people at a supermarket in Buffalo.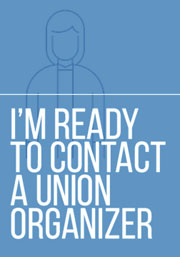 ► From Business Insider — The year workers said 'no' — Liz Shuler, the president of the AFL-CIO, the country's largest labor federation, said the past year has shown "workers in motion." "Coming out of the pandemic, working people have not only shown their resilience, but they've shown that they are ready to draw a line and demand more," she said.
EDITOR'S NOTE — Demand more. Get more information about how you can join together with co-workers and negotiate a fair return for your hard work. Or go ahead and contact a union organizer today!
► From the Daily Hampshire Gazette — Employees at Trader Joe's in Hadley look to form union — Employees at the Trader Joe's in Hadley, NH, are attempting to form a union, which if successful would make their workplace the first unionized Trader Joe's in the country. "We feel that a union is the only way to protect the benefits that we have and to improve our pay and to improve our benefits and improve our workplace," said Maeg Yosef, an 18-year employee of Trader Joe's and an organizer of the union.
► From the Guardian — 'I cannot survive on $260 a week': U.S. retail and fast-food workers strike — Workers who bore the brunt of the COVID pandemic at billion-dollar companies such as Dollar General, McDonald's and Wendy's are leading a surge in action.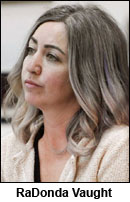 ► From NPR — Tennessee nurse convicted in lethal drug error sentenced to three years probation — RaDonda Vaught, a former Tennessee nurse convicted of two felonies for a fatal drug error, whose trial became a rallying cry for nurses fearful of the criminalization of medical mistakes, will not be required to spend any time in prison.
EDITOR'S NOTE — On April 8, the Washington State Nurses Association, SEIU 1199NW and UFCW 3000 released a joint statement on Vaught's criminal conviction: Focusing on blame and punishment solves nothing. It can only discourage reporting and drive errors underground. It not only undermines patient safety; it fosters an environment of fear and lack of respect for health care workers.
► From Kaiser Health News — Travel nurses see swift change of fortunes as COVID-19 money runs dry — As COVID-19 hospitalization rates stabilize, at least for now, and federal and state COVID-19 relief funding dries up, travel nurse contracts that were plentiful and lucrative are vanishing. And after the pressure cooker of the past two-plus years led to staff turnover and a rash of early retirements, hospitals nationwide are focused on recruiting full-time nurses.
---
The Stand posts links to Washington state and national news of interest every weekday morning by 10 a.m.
Short URL: https://www.thestand.org/?p=108568
Posted by
David Groves
on May 16 2022. Filed under
DAILY LINKS
. You can follow any responses to this entry through the
RSS 2.0
. Both comments and pings are currently closed.