Horrific and preventable | Charter failure | We're being railroaded
Wednesday, May 25, 2022
---
GUN VIOLENCE

► From the AP — Gunman kills 19 children, 2 teachers in Texas school rampage — The 18-year-old gunman who slaughtered 19 children and two teachers at a Texas elementary school barricaded himself inside a single classroom and "began shooting anyone that was in his way," authorities said Wednesday in detailing the latest mass killing to rock the U.S. Law enforcement officers eventually broke into the classroom and killed the gunman, who used an AR-style rifle.
TODAY at The Stand — AFT: We know this problem can be solved — In Washington state, some of the recommendations from the AFT-NEA report — including making it illegal for anyone under 21 to buy or possess a semiautomatic assault rifle and requiring enhanced background checks for their purchase — were enacted into law by Washington voters with the 2018 passage of Initiative 1639. An NRA lawsuit challenging the constitutionality of I-1639 was rejected in federal court. However, some sheriffs and police chiefs in Washington have publicly stated they refuse to enforce I-1639, including failed 2020 Republican gubernatorial candidate Loren Culp, the former police chief of Republic, Wash.
► From the NEA — AFL-CIO on elementary school mass shooting in Uvalde, Texas —  AFL-CIO President Liz Shuler:
"Yesterday's horrific tragedy occurred just 10 days after the racially motivated shooting of 10 Black people who were grocery shopping in Buffalo, New York. These mass shootings are a stark reminder of why the Senate must stop hiding behind arcane procedures to avoid preventing gun violence and take action. Because working people deserve safe workplaces without fear of a mass shooting. And America's children deserve to learn and thrive in safe schools."
► From the NEA — National Education Association and Texas State Teachers Association issue joint statement in response to Uvalde, Texas school shooting
"Tragedies like this one keep happening while elected officials do nothing; except, in Texas' case, make firearms more available. How many more mass shootings need to happen before these lawmakers finally take responsibility and address the gun safety issue? "We remain steadfastly committed to ending gun violence in our nation's public schools and communities. We owe it to our students and educators to make our schools safe and welcoming places where every student can thrive."
► From the AFT — American Federation of Teachers President Randi Weingarten:
"Only in America do people go grocery shopping and get mowed down by a shooter with hate in his heart; only in this country are parents not assured that their kids will be safe at school. Gun violence is a cancer, and it's one that none of us should tolerate for one single moment longer. We have made a choice to let this continue, and we can make a choice to finally do something—do anything—to put a stop to this madness."
► From the NPR — In the 10 years since Sandy Hook, gun laws in the U.S. haven't changed much
---
LOCAL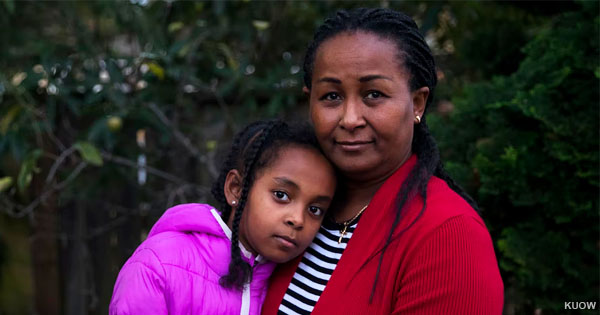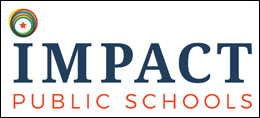 ► From KUOW — A charter school chain promised a world-class education. Instead they billed the state and let kids 'sit there quietly' — Puget Sound Elementary, a charter school in Tukwila, promised of instruction tailored to each student. It is part of Impact Public Schools, the largest charter school chain in Washington state. Records from the state schools office show Impact Public Schools has billed the state more than $857,000 in the last four years for funding for English language programming. But teachers told KUOW that English language instruction is essentially nonexistent. KUOW spoke with 50 parents and staff who voiced concerns about Impact's treatment of its most vulnerable students — a pattern, they said, that has persisted since the first school opened in 2018. Of those interviewed, 13 teachers said that Impact's three schools also failed to provide specialized instruction for many students with disabilities, or those who are highly capable — even though that, too, is legally required.
► From Reuters — Alaska Air pilots take strike vote over 'stalled' contract negotiations — The Air Line Pilots Association, which represents over 3,000 pilots at the Seattle-based carrier, said the strike authorization vote is aimed at moving what it has describes as "stalled" negotiations forward. The ballot opened on May 9 and is due to close today (Wednesday, May 25).
► From the Seattle Times — Seattle Pacific University students walk out after board reaffirms discriminatory hiring policy — A group of Seattle Pacific University faculty and students is pushing back on what they say is a "devastating" recent decision by the school's Board of Trustees to uphold, again, its hiring policy that discriminates based on sexual orientation.
---
THIS WASHINGTON



► From the Tri-City Herald — Pasco councilwoman running unopposed to replace longtime WA legislator. He stepped aside. — State Sen. Jim Honeyford (R-Sunnyside) officially withdrew his candidacy filing Monday. He endorsed Republican Nikki Torres, a Pasco City Council member, for the position. She is the only other person who filed for the seat during the candidate filing period.
---
THAT WASHINGTON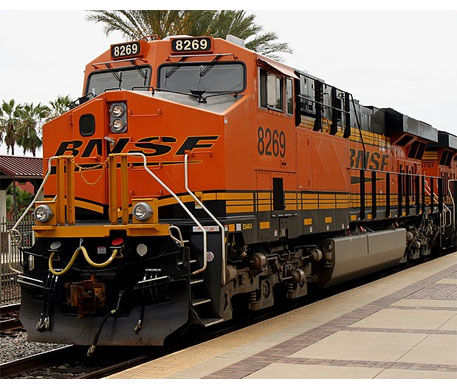 ► From The Hill — Freight railroad slowdowns under microscope amid supply crunch — Freight railroads are failing to keep pace with consumer demand, putting additional strain on the nation's supply chains that have been plagued by trucker shortages and congested ports, among other challenges. Trade groups representing energy and agricultural producers say that rail service disruptions are delaying shipments of raw materials and driving up prices that consumers pay for food, gas and other products. They chiefly blame railroads for understaffing their operations. Over the last six years, the leading freight carriers laid off 45,000 employees, or nearly 30 percent of their combined workforce, according to the Surface Transportation Board. Most of the layoffs came before the pandemic, which ushered in a huge demand for shipped items.
► From the Intercept — Abortion opponent Henry Cuellar was buoyed by Democratic leaders to a narrow lead in Texas runoff — The Texas Democrat was neck and neck with challenger Jessica Cisneros Tuesday night, thanks to support from Democratic leaders and millions in outside spending.
---
NATIONAL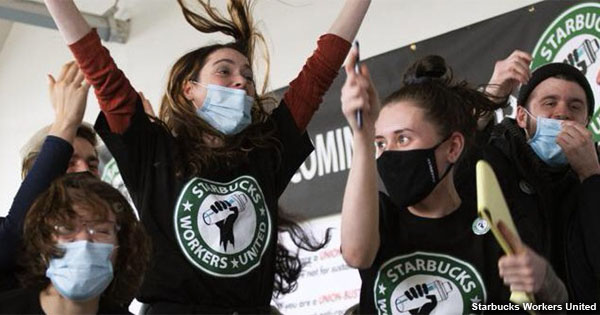 ► From Jacobin — Starbucks workers are winning 90 percent of their union elections — Starbucks workers are unionizing at a breakneck pace. We ran the numbers and found that more than 2,000 Starbucks workers are now unionized — and that number will likely triple in the coming months.
► From Fox 8 — Downtown Cleveland Starbucks votes to form union — Workers at the Starbucks on West 6th Street in Cleveland unanimously voted to form a union on Tuesday. It becomes one of the first Starbucks locations in Ohio to unionize, joining a downtown Columbus store.
EDITOR'S NOTE — Ready for a voice at work? Get more information about how you can join together with co-workers and negotiate a fair return for your hard work. Or go ahead and contact a union organizer today!
► From the UMWA — Next-gen battery maker SPARKZ, United Mine Workers of America announce labor-management agreement — SPARKZ, the next-generation battery manufacturer re-engineering the battery supply chain, and the United Mine Workers of America announced today they have signed a memorandum of understanding establishing a labor-management agreement that would mark one of the largest climate-tech union workforce partnerships in the United States. SPARKZ announced in March it will begin construction in 2022 of a Gigafactory in West Virginia to commercialize their zero-cobalt battery which will initially employ 350 workers and could grow to as many as 3,000.
► From Deadline — SAG-AFTRA reaches tentative agreement on network code TV contract — The union said the two sides reached a deal Friday, May 20 on the code, which generates more than $200 million a year in covered member earnings across nearly all non-primetime and non-dramatic primetime TV and digital media programming.
► From the Rochester D-C — Women in construction say they find their work rewarding. Why are there so few of them? — Some 1.6 million women are employed in the construction trades, according to the Bureau of Labor Statistics. Although women make up a small percentage of the trades, they can be found in all roles.
---
The Stand posts links to Washington state and national news of interest every weekday morning by 10 a.m.
Short URL: https://www.thestand.org/?p=108789
Posted by
David Groves
on May 25 2022. Filed under
DAILY LINKS
. You can follow any responses to this entry through the
RSS 2.0
. Both comments and pings are currently closed.