New worker center in Yakima | Hundreds more nerds | We gon' be alright
Friday, June 17, 2022
---
LOCAL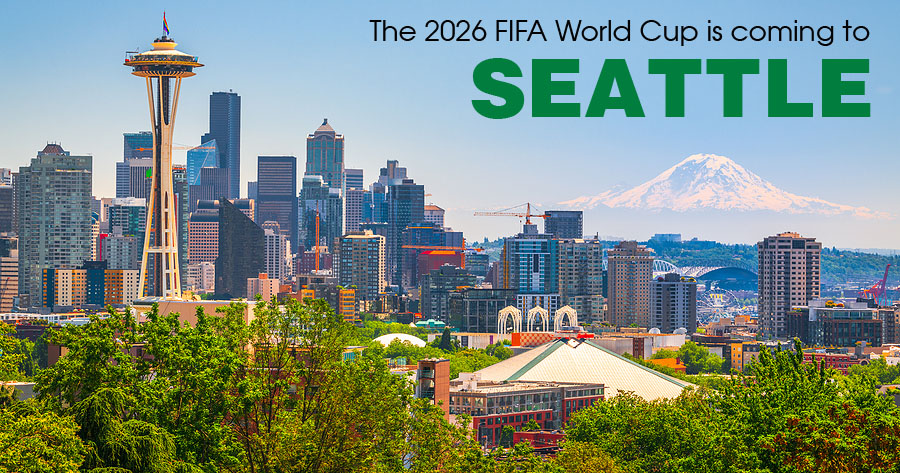 ► From the Seattle Times — Seattle selected as one of 11 U.S. cities to host 2026 men's World Cup — A global spotlight will shine on Seattle again as the city learned Thursday it was selected to host FIFA men's World Cup matches in 2026. Soccer's governing body made the announcement during a live broadcast from New York City. Seattle is one of 11 U.S. cities, and 16 total, that will serve as venues for the revamped 48-team tournament that also includes matches in Canada and Mexico.
TODAY at The Stand — Labor community celebrates Seattle World Cup selection — FIFA's choice of Seattle to host games follows local officials' meaningful commitments to leading labor and community groups. MLK Labor Executive Secretary-Treasurer Katie Garrow said:
"The Labor Community celebrates the World Cup coming to Seattle. This is an opportunity to showcase everything our community has to offer. These games will bring a massive inflow of tourism and economic investment but we need to make sure that this benefits everyone in our community through good jobs and fair union contracts. We will continue our work with Seattle's elected leaders and the host committee to ensure these games benefit everyone."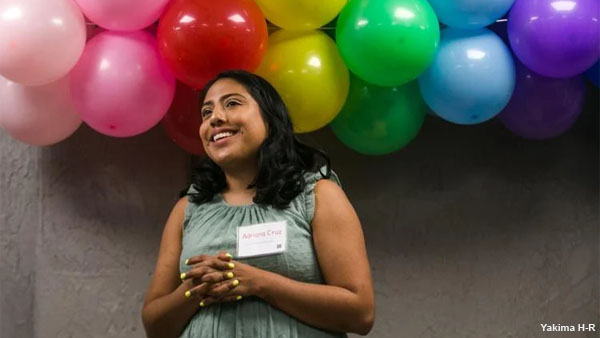 ► From the Yakima H-R — New center for workers called Centro Chinampa opens in Yakima — The newly christened Centro Chinampa is the first of its kind in Yakima. Billed as a "one-of-a-kind hub" for workers' rights, particularly for immigrant workers in the Yakima area, the center is the product of collaboration between many organizations and will host offices for Fair Work Center, which focuses on worker rights, and OneAmerica and the Washington Immigrant Solidarity Network, which focus on immigration advocacy. Washington State Labor Council organizer Dulce Gutierrez said:
"This type of worker center has been missing for a long time. The community itself as a whole benefits when the main income providers of households have a stable income, a stable financial and economic situation, when their personal morale is high and when they don't feel exploited when they come home from work."
---
BOEING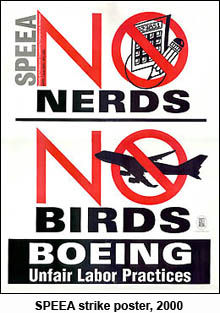 ► From the PS Business Journal — Boeing hires 'hundreds' of engineers in push to certify 777X, 737 MAXes — Boeing has beefed up its engineering team to support its development programs as it prepares to enter new stages of the certification process for its upcoming roster of new jet variants. The company declined to say specifically how many engineers it hired, but said it was on the order of "hundreds" in recent months as it also nears completion on certification for its smallest MAX variant, the 737-7.
► From the Seattle Times — Its jet programs stalled, Boeing accentuates the positive ahead of the year's big air show — A month before the Farnborough Air Show opens in the United Kingdom, Boeing gave limited executive briefings on the state of its business and let reporters tour its local jet assembly plants for the first time since the onset of the pandemic. Missing was news of any relief from Boeing's troubles. Management nevertheless made a case that it is working methodically through its problems, and that Boeing can recover market share lost to rival Airbus.
► From EIN Presswire — FAA adopts ICAO 2027 emissions, noise rules; death knell for new production 767F, 777F — The FAA announced it will adopt the emissions and noise rules proposed in 2017 to reduce emissions and noise in commercial jets and turboprops by 2027. Failure to comply means the offending airplanes can't be produced from 2028. The rules won't affect airplanes already produced. The FAA's move means that Boeing's popular 767-300ERF and 777-200LRF can't be produced from 2028.
---
THIS WASHINGTON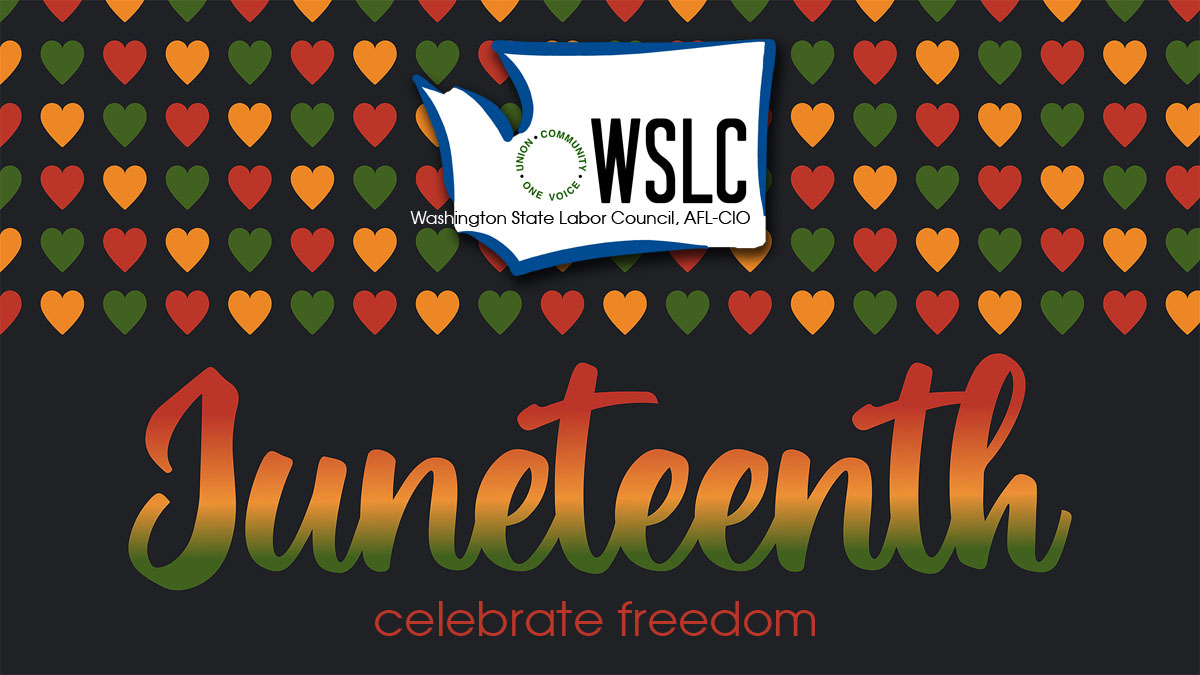 ► From KING — Washington celebrates Juneteenth ahead of first paid state holiday — The state of Washington started its Juneteenth celebration a little early. Complete with food, music, speeches and poetry, state employees and community members marked the first state celebration of the newest paid holiday on the Capitol campus Thursday. "This is an achievement. This is what we fight for," said state Rep. Melanie Morgan (D-Pierce County).
The Stand (June 14) — Celebrate Juneteenth at these labor events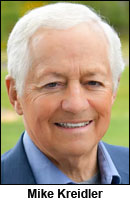 ► From the Northwest News Network — Top state senators call on Washington insurance commissioner to resign — The top Democrat and the top Republican in the Washington state Senate called Thursday for elected Insurance Commissioner Mike Kreidler, a 78-year-old, six-term Democrat, to resign. They were joined by the Democratic chair and the ranking Republican on the Senate committee that oversees the insurance industry. In response, Kreidler – through a spokesperson — said he won't leave office. The calls for Kreidler to step down come after the Northwest News Network reported Wednesday that Kreidler's office had fired an employee, Jon Noski, who in February submitted a written complaint about Kreidler's treatment of staff.
---
SOUTH OF THE BORDER



► From the NW Labor Press — A proud moment for Oregon labor (by Oregon AFL-CIO President Graham Trainor) — June 12 was the day that a daughter of Oregon, a champion for workers everywhere, and our friend, Liz Shuler, was re-elected as AFL-CIO president at the 29th AFL-CIO Convention in Philadelphia to her first full term in office. As a friend, as a collaborator, and as a fellow Oregonian, I am beyond proud and grateful for the leadership of our President, and the Oregon labor movement is so excited to support her vision through this defining moment. Because when we organize, we rise! 
► From the NW Labor Press — Mechanics vote for union at Jim Fisher Volvo — Mechanics and lube technicians at a Portland Volvo dealership voted 7 to 3 to be represented by the Machinists District Lodge W24 in ballots counted June 1.
EDITOR'S NOTE — For more great labor news in Oregon and Southwest Washington, subscribe to the Northwest Labor Press!
---
THAT WASHINGTON
► From Time — It's not rich kids who take out student loans. Forgiving debt will boost the middle class (by ATF President Randi Weingarten) — Canceling student debt would be a massive financial boost for tens of millions of Americans. More than that, though, it would be a way for the president to accomplish the core of his agenda—building back the middle class, closing the racial wealth gap, and restoring the faith and confidence that the higher education system is there to serve the common good.
► From Radio Ink — AFL-CIO support for AMFA — The AFL-CIO has passed a resolution of support for the American Music Fairness Act. The AMFA sets up a performance fee system requiring radio stations to pay for playing music.
EDITOR'S NOTE — ICYMI, as always, Katie tells it like it is. (She and our own Rep. Kim Schrier introduced legislation last month to stop price gouging at the gas pump.)
---
NATIONAL
EDITOR'S NOTE — Ready for a voice at work? Get more information about how you and your co-workers can negotiate a fair return for your hard work. Or go ahead and contact a union organizer today!
► From Vox — Leaked Amazon memo warns the company is running out of people to hire — Amazon is facing a looming crisis: It could run out of people to hire in its U.S. warehouses by 2024, according to leaked Amazon internal research from mid-2021. The leaked internal findings also serve as a cautionary tale for other employers who seek to emulate the Amazon Way of management, which emphasizes worker productivity over just about everything else and churns through the equivalent of its entire front-line workforce year after year.
► From the Washington Post — Atlantic City casino workers vote to strike, citing wages and inflation — Unionized workers (UNITE HERE) from five Atlantic City casinos voted overwhelmingly to authorize a strike, teeing up a labor fight that could paralyze a storied East Coast tourist hub with the summer travel season well underway.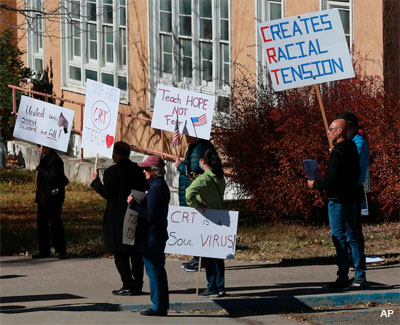 ► From the Washington Post — Caught in the culture wars, teachers are being forced from their jobs — A Florida teacher lost her job for hanging a Black Lives Matter flag over her classroom door and rewarding student activism. A Massachusetts teacher was fired for posting a video denouncing critical race theory. A teacher in Missouri got the ax for assigning a worksheet about privilege — and still another, in California, was fired for criticizing mask mandates on her Facebook page. They were among more than 160 educators who were either fired or resigned their jobs in the past two academic years due to the culture wars that are roiling many of the nation's schools, according to a Washington Post analysis of news reports. On average, slightly more than two teachers lost their jobs for every week that school remained in session.
► From Vice — CRT bans have made some teachers afraid to teach about Juneteenth — "We need to talk about race… We have to have a practice of having these courageous conversations. And I can't be the educator that I need to be for these kids under this [law]."
► From The Hill — Delta pilots say they've been flying 'record amount of overtime' amid flight cancellations — Pilots for Delta Air Lines wrote an open letter to customers, published on Thursday, saying the large number of recent flight delays, cancellations and cuts were "unacceptable" and they were "flying a record amount of overtime to help you get to your destination."
► From Reuters — Elon Musk's SpaceX fires at least five over critical letter — Private rocket company SpaceX fired at least five employees after it found they had drafted and circulated a letter criticizing founder Elon Musk and urging executives to make the firm's culture more inclusive, two people familiar with the matter said.
---
T.G.I.F.
► Today we wish a very happy 35th birthday to rap superstar and Pulitzer Prize-winner Kendrick Lamar. As we celebrate Juneteenth weekend, here's King Kendrick performing a perfect song for the weekend. To understand why, check out the excellent 2019 NPR feature "Both Party And Protest, 'Alright' Is The Sound Of Black Life's Duality." A song inspired by a visit to Nelson Mandela's prison cell, it's a celebration of resilience. "We gon' be alright."
---
The Stand posts links to Washington state and national news of interest every weekday morning by 10 a.m.
Short URL: https://www.thestand.org/?p=109301
Posted by
admin
on Jun 17 2022. Filed under
DAILY LINKS
. You can follow any responses to this entry through the
RSS 2.0
. Both comments and pings are currently closed.