Port talks continue | Murray helps nix VA cuts | Keeping the faith in unions
Wednesday, July 6, 2022
---
LOCAL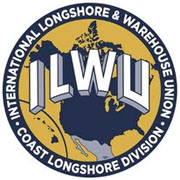 ► From the AP — West Coast dockworkers still talking after contract expires — A contract between shipping companies and 22,000 West Coast dockworkers expired over the weekend. But both sides continued to talk and said they want to avoid a strike that could savage an economy already stressed by soaring inflation and supply chain woes. The contract that expired last Friday covered workers at ports from California to Washington state that handle nearly 40% of U.S. imports. "While there will be no contract extension, cargo will keep moving, and normal operations will continue at the ports until an agreement can be reached," said a joint statement from the Pacific Maritime Association and the International Longshore and Warehouse Union.
► From the Kitsap Sun — St. Michael Medical Center nurses have OK'd a new contract; but: 'it wasn't a celebration' — The new three-year deal covers the more than 600 nurses at the Silverdale hospital. UFCW 3000 said the contract included "one of the highest wage scales and charge nurse premiums in the state, a much stronger staffing committee, and much more." Cindy Franck, one of the nurse bargaining representatives and a nurse at the hospital, said even with the pay bumps, she was not celebrating the deal, pointing to areas of the hospital that have struggled with short staffing issues.
► From Crosscut — Pandemic relief funds may mask budget crises at rural WA hospitals — Federal recovery dollars 'saved' some critical access hospitals — but many small facilities still struggle with staffing and rising costs.
► From the PS Business Journal — Industry staff shortage a priority for UW Medicine's new interim president — Effective July 1, Dr. Tim Dellit took the reins from Dr. Paul Ramsey, who retired after 25 years leading UW Medicine. Dellit's interim run as president is expected to last two years, giving the university time to conduct a thorough search for a permanent replacement.
► From the Seattle Times — Student enrollment in Seattle continues to drop. Here's what it means — Seattle's plummeting school enrollment is starting to cause money problems for the state's largest school district, and officials worry the students who left won't come back.
► From the Oregonian — TriMet, transit workers union tentatively agree to extend contract to 2024
---
THIS WASHINGTON



► From Q13 — Construction company under investigation for death of 2 workers in Shoreline — A construction company is now under investigation from the state Department of Labor and Industries for the death of two men who were killed during a ground collapse. Officials with L&I said investigators opened an inspection on Peacefield Construction Company, which employed the two men. Officials also said the company was previously cited for violations at other job sites.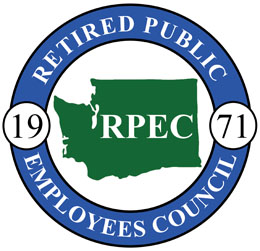 ► From the Olympian — Thousands of WA state retirees will keep insurance coverage after hundreds protest PEBB meeting — About 53,000 Washington state retirees were close to losing healthcare benefits, until hundreds of members sent emails and protested against a proposal by the Public Employees Benefits Board to terminate a popular insurance option. More than 300 retirees were on a virtual call Thursday to offer public testimony during the meeting with PEBB. More than 100 retirees also sent emails to the board prior to the meeting on June 30. "We are pleased that the agency has made a public commitment to not terminate the UMP Classic Medicare option," said Laurie Weidner, executive director for the Retired Public Employees Council of Washington.
► From the Seattle Times — A new law will help families access interpreters in WA public schools — A new, comprehensive Washington state law that passed this spring will make it easier for students and families facing language barriers to access free, high-quality interpretation and support services. It also supports a training and credentialing program for interpreters working in educational settings, much like existing programs for medical and social services interpreters.
The Stand (Feb. 1) — Approve HB 1153 to advance language access in schools
► From the Yakima H-R — Yakima Valley solar farm decisions could happen by end of July — As the state's Energy Facility Site Evaluation Council becomes an independent state agency, its decision on two adjacent solar farms in the Yakima Valley could happen by the end of this month.
The Stand (March 4) — Labor-backed energy facility permitting bill passes Senate
► From KNKX — In light of EPA court ruling, new focus on states' power — The U.S. Supreme Court limited the power of the federal government to regulate greenhouse gas emissions from existing power plants. But its ruling didn't touch the power of the states.
---
THAT WASHINGTON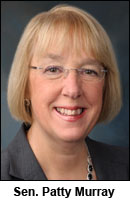 ► From the Spokesman-Review — No cuts for VA hospitals in Spokane and Walla Walla after proposal blocked by lawmakers including Murray — A proposal to cut services at Department of Veterans Affairs hospitals in Spokane and Walla Walla appears dead after a bipartisan group of senators withdrew their support last week. The group of senators – including Democrats Patty Murray of Washington and Jon Tester of Montana, who chairs the Senate VA Committee – announced June 27 they would block the VA's Asset and Infrastructure Review Commission process, an effort mandated by the Trump administration's signature veterans bill to downsize the department's nationwide network of clinics and hospitals.
From AFGE (March 14) — AFGE condemns recommendations to close VA facilities

► From The Hill — Largest nursing union urges Congress to codify abortion rights, end filibuster — In the wake of the Supreme Court's decision to overturn the constitutional right to an abortion, the nation's largest nursing union is calling on Congress to pass the Women's Health Protection Act (WHPA). The National Nurses United (NNU) urged the Senate in a letter Tuesday to pass the bill and "take a stand for reproductive health justice." The WHPA would codify the federal right to access abortion and other protections established by Roe v. Wade, the 1973 landmark decision that the Supreme Court reversed in June. NNU also called for a suspension of the "archaic and anti-democratic" Senate filibuster rule to ensure the legislation could be voted on without delay.
PREVIOUSLY at The Stand:
WSLC decries overturning of Roe v. Wade (June 24)
Amid attacks on abortion rights, unions must fight back (by Shaunie Wheeler James and Cherika Carter, June 27)
Nurses: All deserve reproductive health care (May 12)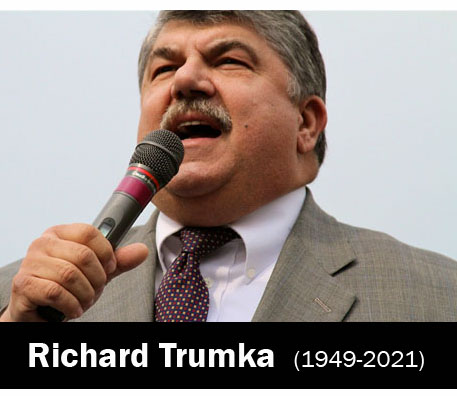 ► From CBS Pittsburgh — President Joe Biden to honor Richard Trumka with the Presidential Medal of Freedom — Trumka, who led the AFL-CIO for decades, will be posthumously honored with the nation's highest civilian award — the Presidential Medal of Freedom. He died last August at the age of 72 and President Biden will honor Trumka's life and work along with that of 16 other awardees including Simone Biles, Megan Rapinoe, and the late John McCain. The White House will hold a ceremony next week.
► From Cleveland.com — Biden will visit Cleveland to announce final American Rescue Plan fix for troubled multi-employer pension plans — President Joe Biden will visit a Cleveland high school on Wednesday afternoon to reveal the final details of an American Rescue Plan fix for multi-employer pension plans that will help roughly 2 million workers and retirees avoid benefit cuts as steep as 70 percent.
► From the Washington Post — The battle that will determine the future of American passenger rail — Amtrak has money to expand, but it doesn't own the railroad tracks. A stalled effort along the Gulf Coast is a test of its ability to grow.
---
NATIONAL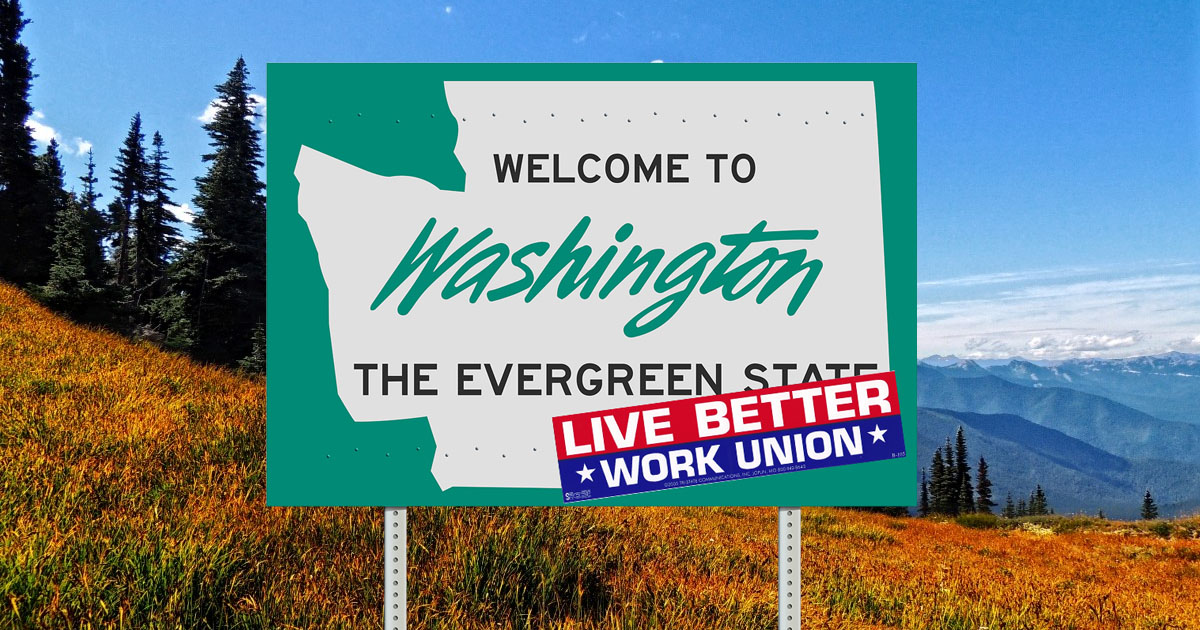 ► From Business Insider — Americans have lost confidence in everything from religion to Congress, but their faith in unions is staying strong — Americans aren't feeling too great about, well, anything right now — except for organized labor. Every year, Gallup surveys Americans about their confidence in different institutions from public schools, to banks, to organized religion. This year, Gallup asked Americans about 16 "major institutions" throughout June. The results: They're not very confident in everything, with confidence overall across 14 institutions that Gallup surveys on every year at a record low. Of the 16 institutions that Gallup polled on, just one didn't see confidence drop: Organized labor.
The Stand (Jan. 20) — Unions post big gains in Washington state — With an additional 72,000 workers joining the ranks last year, there are now an estimated 629,000 union members in Washington, making it the third most unionized state in the nation behind only Hawaii and New York.
EDITOR'S NOTE — Ready for a voice at work? Get more information about how you can join together with co-workers and negotiate a fair return for your hard work. Or go ahead and contact a union organizer today!
► From SW VA Today — Union workers go on strike at General Dynamics in Marion, Virginia — UAW 2850 and the aerospace and defense corporation negotiated for four weeks until 11:59 Friday night. While a tentative agreement was in place, the UAW membership rejected it.
► From the AP — HarperCollins workers approve potential strike — UAW Local 2110 said that 99% of the publisher's workers, mostly women, voted to authorize a strike in a bid to secure better pay and benefits, additional diversity and stronger union protection.
► From the Hollywood Reporter — Animation Guild members ratify new 3-year contract
► From the USA Today — Airlines say FAA staffing is behind delays. FAA says it's a pilot shortage. So what's to blame?
---
MUST-SEE CINEMA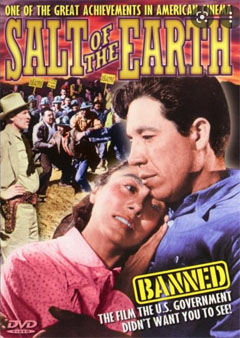 ► From Portside — The insane saga of 'Salt of the Earth,' the only film to be blacklisted — On viewing it today, Salt of the Earth could be considered one of the most American of movies, a rare mid-century gem that deftly portrays a fight for both racial and gender equality as well as the social justice struggle of an important labor movement. But at the time, any "message movie" that wasn't pure patriotic propaganda was seen as subversive. Before even the first frame was shot, the red, white, and blue powers that be in Congress and in Hoover's FBI heard about Salt of the Earth and saw, well, red. During the length of its production and attempted distribution, the movie became enemy number one. Today, it is the only film considered to have been blacklisted.
EDITOR'S NOTE — You can watch Salt of the Earth here.
---
The Stand posts links to Washington state and national news of interest every weekday morning by 10 a.m.
Short URL: https://www.thestand.org/?p=109671
Posted by
David Groves
on Jul 6 2022. Filed under
DAILY LINKS
. You can follow any responses to this entry through the
RSS 2.0
. Both comments and pings are currently closed.