MAX 10 threat | Murray demands action | Birthday Beck
Friday, July 8, 2022
---
COVID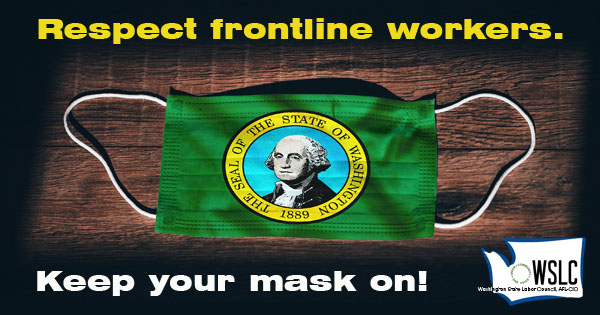 ► From the Washington Post — The worst virus variant just arrived. The pandemic is not over. (editorial) — The pandemic is a relentless race against Mother Nature. Waves of infection took millions of lives, and only highly effective vaccines prevented even more deaths. Now, the coronavirus is speeding up once again, mutating, evading immunity and still on the march. The arrival of subvariant BA.5 should be a reminder that the finish line in this race is nowhere to be seen.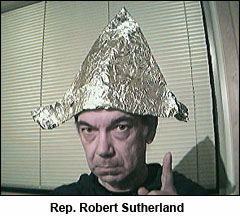 ► From the (Everett) Herald — Judge dismisses GOP lawmakers' challenge of House vax rule — State Rep. Robert Sutherland (R-Granite Falls) and five Republican colleagues sued over a requirement barring access to the House floor unless vaccinated for COVID-19. On July 1, their fight came to an end when Thurston County Superior Court Judge Mary Sue Wilson dismissed the case. "After nearly 50 lawsuits, we continue our undefeated record defending state COVID-19 policies aimed at keeping Washingtonians safe," Attorney General Bob Ferguson said.
EDITOR'S NOTE — Sutherland was rebuked by the chief clerk of the House for berating and cursing out the head of Capitol security in March as he attempted to defy the rules and enter without proof of vaccination or a negative test. He's also among the right-wing extremists who booked hotels and flights at taxpayer expense to go see MyPillow CEO and national nitwit Mike Lindell at his election conspiracy conference. Sutherland has been a leading purveyor of baseless claims of election fraud in Washington state, at one point urging his Facebook followers to "prepare for war." Biden beat Trump by 785,000 votes in Washington state.
---
AEROSPACE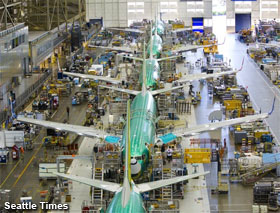 ► From the Seattle times — Boeing CEO ready to cancel 737 MAX 10 unless Congress acts — Boeing CEO Dave Calhoun said he's ready to cancel the 737 MAX 10 program if Congress doesn't extend a regulatory deadline that would allow the jet to enter service without an upgrade to the 737 crew-alerting system. Canceling plans for the largest member of the MAX family — which has about 640 orders with prospects for more — would be a big blow to the MAX program that would curtail future job growth at the Renton assembly plant. It would leave Boeing with no viable competitive plane against the successful Airbus A321neo.
EDITOR'S NOTE — The Times' original headline read, "Boeing CEO threatens to cancel…" but they later toned it down.
---
LOCAL



► From the Seattle Times — Seattle Schools will have two bus contractors in the fall — After a school year of consistently late buses, driver shortages and an unusually long bidding war over the Seattle Public Schools' bus contract, the Seattle School Board voted to award a three-year, $135.6 million contract to both relative newcomer Zum and 30-year transportation partner First Student… Scott Gulbransen, First Students' director of communication, said bus driver wages have been increased by about $8 and drivers now start out making between $31 and $36 an hour.
---
THAT WASHINGTON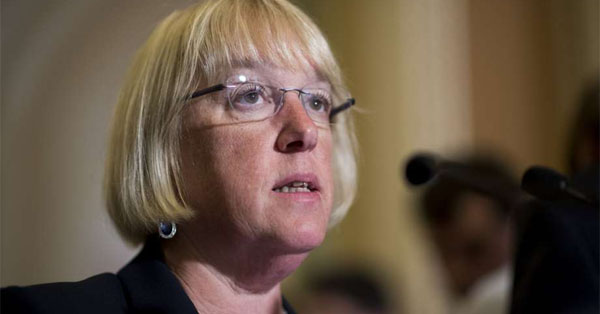 ► From the Spokesman-Review — Sen. Patty Murray, at Planned Parenthood in Spokane, calls on Biden and federal government to do more on abortion access — U.S. Sen. Patty Murray on Thursday applauded recent actions by the Biden administration to protect abortion access following the U.S. Supreme Court ruling overturning the federal right to the procedure, but said more needed to be done. "I think he has, in the last week, made some steps," said Murray, speaking at the Planned Parenthood clinic in Spokane after meeting privately with patients and providers. "But I think they need to, at every level, every agency, do whatever they can that is in their purview, because this is about saving women's lives."
► From The Hill — Biden to announce executive action to protect abortion access — President Biden on Friday will sign an executive order intended to protect abortion and contraception access and bolster privacy in the aftermath of a Supreme Court ruling that struck down the precedent set by Roe v. Wade. At Biden's direction, the Department of Health and Human Services will take additional action to protect access to abortion medication that is approved by the FDA.
PREVIOUSLY at The Stand:
WSLC decries overturning of Roe v. Wade (June 24)
Amid attacks on abortion rights, unions must fight back (by Shaunie Wheeler James and Cherika Carter, June 27)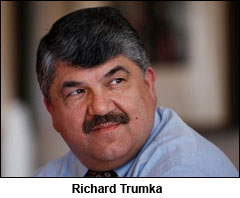 ► From the AP — Biden awards Medal of Freedom to Trumka, Biles, McCain, Giffords — Among the 13 medal recipients was Richard Trumka, who had been president of the 12.5 million-member AFL-CIO for more than a decade at the time of his August 2021 death. He was a past president of the United Mine Workers.
► From the Washington Post — Democrats can't waste this chance to pass an economic package (editorial) — Build Back Better, President Biden's plan for new federal spending and taxes, was big, bold and probably bound to run into the trouble securing a Senate majority that eventually doomed it. The deal Democrats are negotiating today, in contrast, is more modest. Perhaps as a consequence, it also has a better chance to succeed.
---
NATIONAL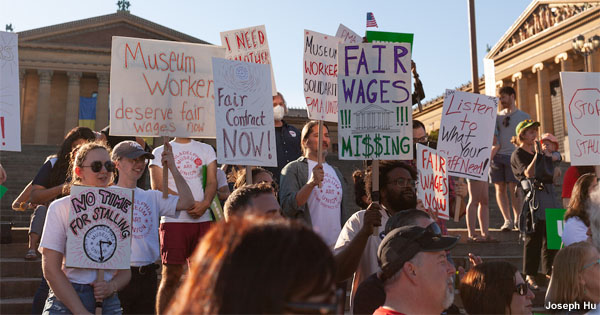 ► From Jacobin — Museum workers are unionizing — and their bosses are fighting back — For museum workers, wages are low, benefits are lacking, and jobs are far from secure. Upward mobility is only guaranteed to a select few, while the vast majority of workers are relegated to hourly positions and temporary contracts. This is why museum workers are increasingly trying to take power into their own hands. What started as a few unionizing efforts in 2019 has quickly gained momentum over the last few years. Hundreds of newly formed unions are now working to establish fair contracts. And just as bosses do across the economy, management is dragging its feet.
► From Vice — Planned Parenthood staffers are unionizing to prepare for life after Roe — Employees at Planned Parenthood's state affiliate in Massachusetts voted almost unanimously for a union Wednesday, as abortion care workers deal with the fallout from the Supreme Court's Dobbs decision. And some workers say the win will give them a desperately needed voice in the workplace as they prepare to serve a flood of out-of-state patients as more and more states restrict or ban abortion.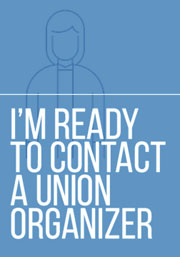 ► From PA Spotlight — We are building a labor movement to meet the moment (by Pennsylvania AFL-CIO President Pat Eiding) — There has been a lot of talk about the great resignation as workers have quit their jobs at an unprecedented rate after the pandemic laid bare the inequalities that exist in our economy. Working people are fed up. We are fed up with stagnant wages, poor working conditions and the forces of greed that seek to hold the working class down instead of lifting us up. And it is clear that people are increasingly seeing unions as the solution to these problems. Indeed, a Gallup poll last year found that 68 percent of Americans have a favorable view of labor unions, as well we should. The labor movement is powerful and growing force for change, and that is what scares those who benefit from inequality most.
EDITOR'S NOTE — Ready for a voice at work? Get more information about how you can join together with co-workers and negotiate for better working conditions and a fair return for your hard work. Or go ahead and contact a union organizer today!
► From the AP — U.S. employers add a solid 372,000 jobs in sign of resilience — America's employers shrugged off high inflation and weakening growth to add 372,000 jobs in June, a surprisingly strong gain that will likely spur the Federal Reserve to keep sharply raising interest rates to cool the economy and slow price increases.
► From the Washington Post — Derek Chauvin sentenced to 20 years for violating George Floyd's civil rights — Chauvin is already serving a 22½-year state sentence for Floyd's murder.
---
T.G.I.F.
► Today, the Entire Staff of The Stand wishes a very happy birthday to Beck David Hansen, a man who has somehow fused everything from folk music to hip hop into each of his 14 studio albums, two of which appear on Rolling Stone's 500 greatest albums of all time. We saw Beck perform a wild and energetic show at Marymoor in Redmond a few years ago. It was one of those rare outdoor concerts where the crowd was on their feet dancing the entire time. If you ever get a chance to see him live, even if you are just a casual fan, don't miss it.
---
The Stand posts links to Washington state and national news of interest every weekday morning by 10 a.m.
Short URL: https://www.thestand.org/?p=109759
Posted by
David Groves
on Jul 8 2022. Filed under
DAILY LINKS
. You can follow any responses to this entry through the
RSS 2.0
. Both comments and pings are currently closed.