Time to vote | Emily's the only choice | Cathy's toxic
Thursday, July 14, 2022
---
ELECTION

► From the Spokesman-Review — Time to vote: County auditor's office mailing ballots this week — Get your blue or black pen ready – it's time to vote in the Aug. 2 primary election. This week, the Spokane County auditor's office is mailing out more than 356,000 ballots. Once ballots arrive, voters can mail them or place them in county drop boxes as soon as they want. Ballots sent through the mail must be postmarked by Aug. 2. County drop boxes lock at 8 p.m. on election day.
EDITOR'S NOTE — Union delegates from across the state voted on which candidates have earned labor's support at the Washington State Labor Council's 2022 COPE Endorsing Convention in May. Check out their recommendations.
► From the Seattle Times — Poll shows Patty Murray up big over Tiffany Smiley — U.S. Sen. Patty Murray (D-WA) holds a substantial 18-point lead over Republican challenger Tiffany Smiley, claiming huge majorities of Democratic voters and breaking even with independents, in a new poll commissioned by The Seattle Times and partners.
EDITOR'S NOTE — The WSLC has endorsed Sen. Patty Murray for re-election.
► From the (Tacoma) News Tribune — It's one of the biggest state Senate races in WA. There's only one viable candidate running. (editorial) — Incumbent Sen. Emily Randall (D-Bremerton) — who earns The News Tribune Editorial Board's strong endorsement — is the only viable option in the 26th Legislative District race, regardless of where you fall on the political spectrum. Rep. Jesse Young (R-Gig Harbor) has proven himself unfit to lead, time and time again, and the other Republican in the three-person primary, David Crissman, appears to be running a less-than-serious campaign. That's not a statement we make lightly, but it is one we offer with unwavering conviction, given the stakes — and most of all Young's troubling history in the legislature. His tenure in office includes time spent promoting COVID-19 vaccine conspiracies, repeatedly violating legislative ethics standards and making life miserable for staffers. We could go on.
EDITOR'S NOTE — The WSLC has endorsed Emily Randall for re-election to the Washington State Senate in the 26th Legislative District.
► From the Seattle Times — 'A debacle': Our troubled citizen initiative process is in a record drought (by Danny Westneat) — This fall will mark the third year in a row voters will find zero statewide citizens' initiatives on their ballots. For this once insanely popular form of "direct democracy," it's the longest drought going back nearly a century, to the 1920s. There's a labor shortage among itinerant canvassers, which — combined with voters not wanting to engage with clipboard-toting strangers during COVID — led to soaring costs of more than $10 per signature. Bottom line: No direct democracy again this year — not even the bought and paid for kind.
---
LOCAL

► From KING — 'Highly-transmissible' COVID-19 variant causing reinfections across Washington — BA.5 is highly contagious, transmissible and evades antibodies in many who have been vaccinated.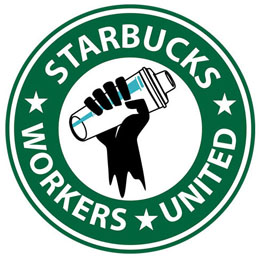 ► From the NW Labor Press — Starbucks union victories continue in Washington — Workers at a Starbucks in Bellingham became the 15th location in Washington to affiliate with Workers United when ballots were counted July 6. So far, only one store in the state has rejected the union (and that vote ended in a tie). There are now nine union locations in Seattle, including the company's large Roastery location, where workers voted 38-27 to unionize. Two stores in Bellingham have gone union, and so have one each in Everett, Olympia, Tumwater and Marysville. Two more Seattle stores and one in North Bend are awaiting ballot counts.
EDITOR'S NOTE — Ready for a voice at work? Get more information about how you can join together with co-workers and negotiate a fair return for your hard work. Or go ahead and contact a union organizer today!
► From the Seattle Times — Patagonia to pay $55,000 after allegedly violating Seattle scheduling law — The company settled the allegations with Seattle's Office of Labor Standards and agreed to pay $54,654 to 95 employees, plus a $575 fine to the city, the office announced Wednesday. Patagonia employs about 25 people at its Belltown store.
---
THIS WASHINGTON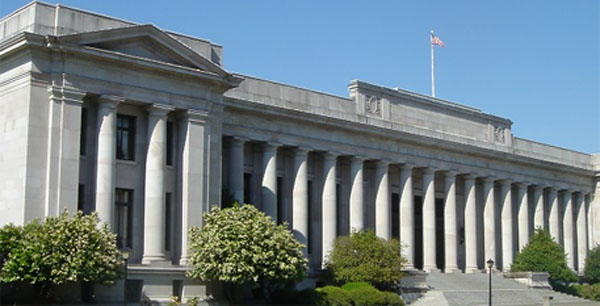 ► From the AP — Washington Supreme Court to decide capital gains tax case — The Washington Supreme Court has agreed to review a decision by a lower court that overturned a new capital gains tax on high profit stocks, bonds and other assets. Attorney General Bob Ferguson appealed the March ruling directly to the state Supreme Court, and the court's order Wednesday means the case will be decided by the high court instead of first going to the Court of Appeals.
---
THAT WASHINGTON
► From the Seattle Times — Man who allegedly threatened to kill U.S. Rep. Pramila Jayapal released from jail — A 48-year-old Seattle man arrested Saturday on suspicion of committing a hate crime against U.S. Rep. Pramila Jayapal was released from jail Wednesday. Seattle police released him because they could not say with certainty that he told the congresswoman to go back to India or that he threatened to kill her, according to prosecutors.
► From the AFL-CIO — Violent threats have no place in our democracy — Statement from AFL-CIO President Liz Shuler:
"We strongly condemn the extremist, racially charged threats of violence against Rep. Pramila Jayapal at her home in West Seattle this past weekend. We are glad she is safe. Words have consequences, and our labor movement has zero tolerance for threatening language or hate crimes.

"Peaceful protest is a cornerstone of democracy, but the escalating acts of intimidation against public figures we have seen as of late are unacceptable. As the 2022 midterm election cycle heats up, we must be vigilant in ensuring that hate speech meant to fire up a base is called out immediately. We know that threatening political rhetoric has the power to incite those with violent tendencies to use hate speech as an invitation for violence. We can disagree with public figures, but we cannot allow fear or intimidation to have any place in our democratic process."
► From Reuters — Biden faces deadline in U.S. railroad labor standoff — President Joe Biden faces a deadline next week to intervene in nationwide U.S. railroad labor talks covering 115,000 workers, or open the door to a potential strike or lockout that could threaten an already fragile economy and choke supplies of food and fuel.
The Stand (June 15) — Mediation fails in railroad talks; Biden likely to intervene
► From the NW Labor Press — White House fixes union pension rescue program — Help really is coming for over 2 million union members, retirees, and family members who are participants in distressed union-sponsored multiemployer pension plans.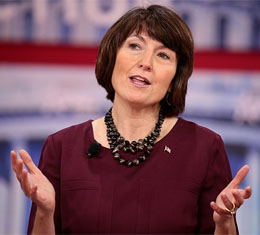 ► From The Hill — House passes bill expanding care for vets exposed to toxins — The House passed much-anticipated legislation Wednesday to expand benefits for veterans who suffer illnesses from toxic exposures during their military service. The Sgt. First Class Heath Robinson Honoring Our PACT Act largely aims to expand access to care from the Department of Veterans Affairs (VA) to 3.5 million veterans who served after the Sept. 11, 2001, terrorist attack and were exposed to toxic burn pits.
EDITOR'S NOTE — Rep. Cathy McMorris Rodgers (R-WA, 5th) was among the 88 Republicans — and the only member of Congress from Washington state — who voted "no."
► From the Spokesman-Review — Murray leads Senate Democrats calling for equal rights to VA benefits for same-sex couples
► From the Washington Post — Democrats race to prevent spike in health premiums amid record inflation — Failure to finalize a spending deal with Sen. Joe Manchin III could leave millions facing high prices — and others lacking affordable coverage altogether.
► Déjà vu, from The Hill — Manchin pumps brakes: Bill 'needs to be scrubbed much better' — Manchin told reporters Wednesday he's not sure if he can agree to anything beyond the prescription drug reform component of the bill, which has already been sent to the Senate parliamentarian's office and has the support of all 50 members of the Democratic caucus.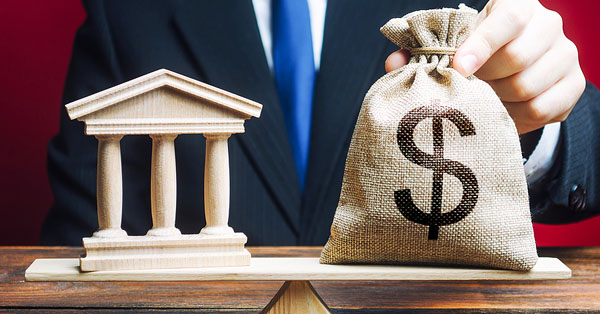 ► From the Guardian — Boeing, GM, FedEx: These are as complicit as the far right in threatening U.S. democracy (by Robert Reich) — In April alone, the most recent month for which data is available, Fortune 500 companies and trade organizations gave more than $1.4 million to members of Congress who voted not to certify the election results. AT&T led the pack, giving $95,000 to election objectors. Why are these wealthy individuals and corporations doing this? Presumably because they want to pay as little in taxes as possible and believe Trump and his Republicans will deliver even more tax cuts than they did before.
---
NATIONAL
► From Bloomberg — Unions jockey for offshore wind leasing wins in hostile states — Unions are positioning themselves as a key part of the Biden administration's goal to deploy 30 gigawatts of offshore wind by 2030, pushing for worker-focused mandates while fielding questions about how it can be done, particularly in the waters off less union-friendly states.
► From The Nation — Unions protect democracy. How do we protect unions? (by Karen Nussbaum) — Why is democracy so precarious and what is the role of unions in this fight? I talked with 20 global labor leaders who came to the AFL-CIO convention in June about their winning strategies, what's working, and how they resist repression.
---
The Stand posts links to Washington state and national news of interest every weekday morning by 10 a.m.
Short URL: https://www.thestand.org/?p=109896
Posted by
David Groves
on Jul 14 2022. Filed under
DAILY LINKS
. You can follow any responses to this entry through the
RSS 2.0
. Both comments and pings are currently closed.