'A lot of infection' | Jan. 6 accountability | The answer: unions
Monday, July 25, 2022
---
COVID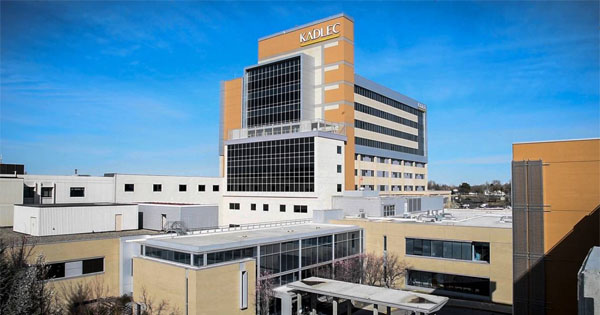 ► From the Tri-City Herald — 'A lot of infection.' COVID level high in Tri-Cities. Thousands must wear masks — Fewer Washington state counties are rated as having "high" community levels of COVID-19 than the previous week, but Benton and Franklin counties remain on the list. That means that masks are recommended in public places in the Tri-Cities, under CDC guidance.
► From Politico — Hospitals struggle with staff shortages as federal COVID funds run out — The current wave, in which the new number of patients hospitalized with COVID-19 has risen more than 40 percent in the last month, is putting fresh stress on facilities as federal funding for the pandemic response is running out, leaving some with less flexibility to hire more staff if they need to.
► From the AP — Biden improves 'significantly,' throat still sore from COVID — President Joe Biden's physician, Dr. Kevin O'Connor, says Biden continues to "improve significantly" despite a lingering sore throat.
---
LOCAL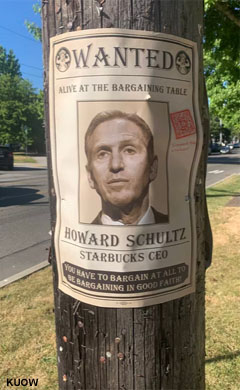 ► From KUOW — More Starbucks' closures could be coming. Is it about safety or union busting? — When Starbucks announced last week that that it was closing 16 stores due to what the company described as safety concerns, labor organizers at Starbucks Workers United said they spied a union-busting strategy playing out. Since June, the National Labor Relations Board says unions have sprung up at 151 Starbucks stores across the country. With the closure announcement, the conflict between unionized locations and Starbucks corporate has entered a new phase.
► From the Seattle Times — How schools in Seattle are being affected by dwindling enrollment — Dropping enrollment can have devastating effects because schools must cut staff if they aren't needed, leading to tough choices about which teachers stay and which are transferred.
---
AEROSPACE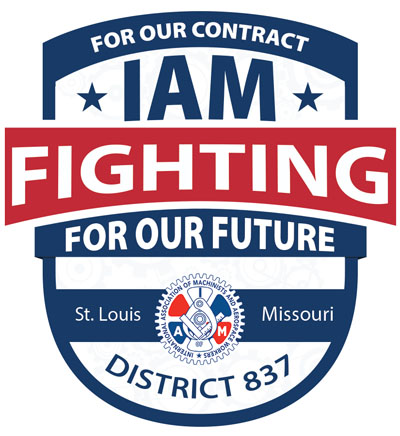 ► From the St. Louis Post-Dispatch — Boeing union workers agree to strike at three St. Louis-area facilities — Labor strikes and picketing are expected soon at three Boeing facilities across the St. Louis region, following a union vote on Sunday to do so. Members weren't satisfied with the terms of a proposed contract. "Our members have spoken loudly and with one voice," IAM District 837 said in a press release. "We reject Boeing's current contract offer." The union, which represents about 2,500 workers, said the strikes would start at 12:01 a.m. Aug. 1 at all three Boeing facilities in St. Charles County, St. Louis County and Mascoutah.
ALSO TODAY at The Stand — 2,500 Machinists in St. Louis vote to strike at Boeing
► From the PS Business Journal — Boeing closes Farnborough Airshow with 777X, 737 MAX deals — As the Farnborough International Airshow drew to a close Friday, Boeing lined up new customers across its newly built and converted freighter lines and settled a major order for its top-selling 737 MAX program.
► From Reuters — Ryanair voices concern over Boeing delays and MAX 10 certification — Ryanair on Monday said that Boeing had warned it of possible delays to 21 737 MAX aircraft due for delivery before the end of the year and said it was also worried about the certification of the new MAX 10 aircraft.
---
ELECTION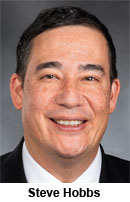 ► From the (Everett) Herald — Hobbs edges Anderson for Secretary of State (editorial endorsement) — Among the most important races for this year's primary and general election is that for secretary of state. As the state's chief election officer, the Secretary of State office's importance has only increased since the 2020 election because of unfounded accusations among some — even in the face of a range of improvements in voter access and election security, integrity and reliability — that have cast doubt on state and national elections. Hobbs, provided the advantage of his appointment to the office, has not coasted while waiting for the election. Since taking office in November, Hobbs has adopted policies and shepherded improvements that have added to what Kim Wyman left in place. Hobbs has earned the endorsement — not because of his appointment to the office — but because of what he has done in less than a year serving in that office.
EDITOR'S NOTE — Steve Hobbs also has earned the WSLC's endorsement in this race. See all of the WSLC election endorsements.
► From Politico — Washington's primary could dethrone Trump's kingmaking power — There's a much smaller chance that Trump will be able to deliver a knockout blow to his two avowed enemies: Washington GOP Reps. Dan Newhouse and Jaime Herrera Beutler. That's because of Washington state's uncommon open primary system.
---
THAT WASHINGTON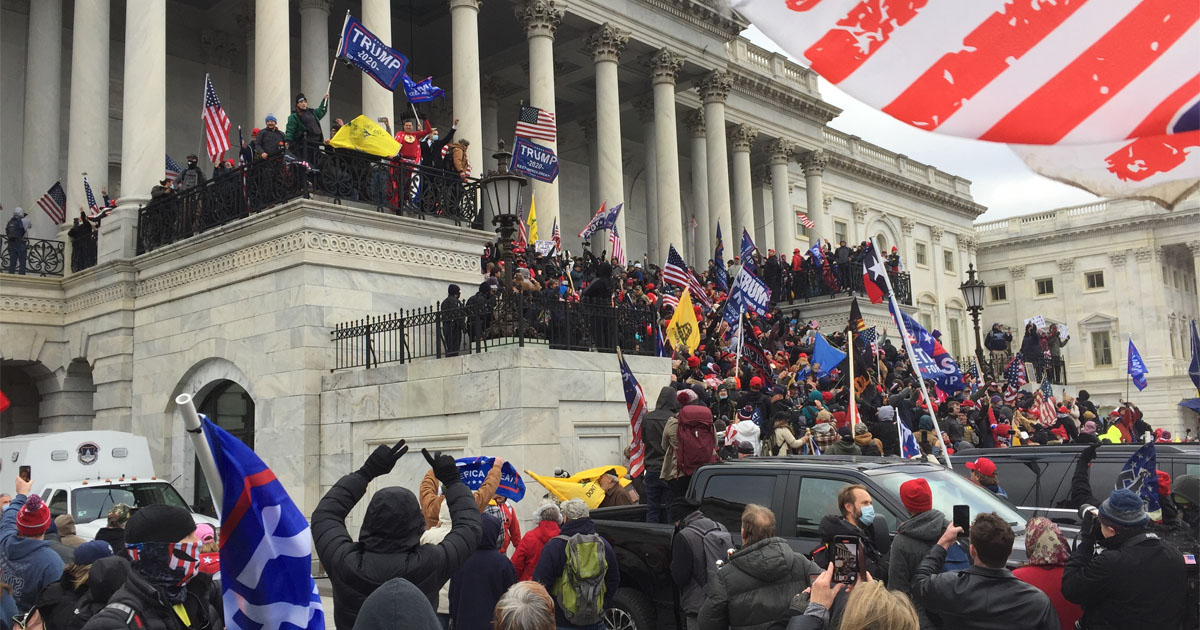 ► From the AFL-CIO — Working people demand accountability for Jan. 6 attack on our nation — AFL-CIO President Liz Shuler:
"The Jan. 6 hearings revealed bombshell testimony showing just how perilously close America's democracy was to toppling in the early days of January 2021. It's incumbent upon all of us to work together to hold those behind this attack accountable. Every union in America was built on the foundation of democracy and the ideals of freedom, and working people are committed to ensuring that ours continues to be a nation that upholds those ideals."
► From the Seattle Times — One month after Supreme Court's Roe ruling, over half of states have banned or moved to limit abortions — With bans already in place, upcoming, currently enjoined in courts or possible in the future, about 80% of the active abortion clinics identified in a 2021 database for the contiguous U.S. will be (or already have been) put out of commission.
► From NBC News — Thousands of workers have lost access to trade assistance weeks after Congress allowed it to expire — The Department of Labor estimated around 4,500 workers missed out on the Trade Adjustment Assistance for Workers program, or TAA, and the programs' benefits since it lapsed on July 1. About 100,000 people sign up for it annually.
► From Reuters — U.S. settles claims against poultry producers over worker treatment — Three of the largest U.S. poultry processors have agreed to settle claims by the U.S. Justice Department over their alleged longstanding effort to share information about workers in order to drive down compensation.Cargill, Sanderson Farms and Wayne Farms have agreed to pay more than $84 million in restitution to workers harmed by the information sharing.
► From The Hill — Biden to huddle virtually with labor leaders, CEOs on semiconductor bill — The White House said the meeting would focus on "the importance of passing the Chips Act to bolster America's competitive edge, manufacturing power, and national security."
---
NATIONAL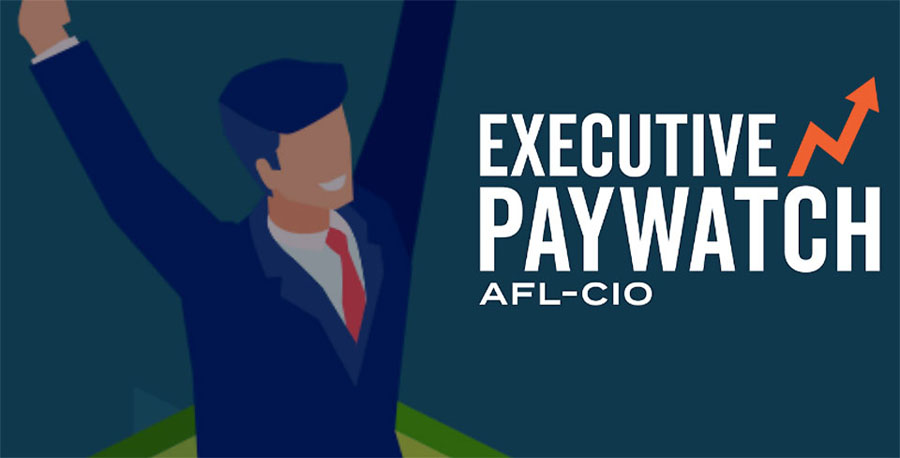 ► From CNN — America's CEOs made 324 times more than you last year — A new report from the top American union group is shedding light on just how much better off the bosses in the C-Suite are versus their employees. S&P 500 CEOs on average got a roughly 18% bump in compensation, averaging $18.3 million in 2021, according to the new AFL-CIO Executive Paywatch Report. That's 324 times the median worker's pay at those companies.
EDITOR'S NOTE — See the latest AFL-CIO Executive PayWatch report.
► From Business Insider — Here are the 20 companies with the biggest pay gap between CEOs and workers in 2021, including Amazon, Apple, Starbucks, and McDonald's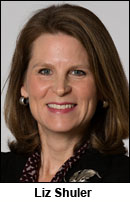 ► From Truthout — Young workers are bridging the climate and labor movements — In June, the AFL-CIO issued a resolution to launch a young workers program, intended to be a hub for empowering young workers with access to existing union infrastructure through its affiliated state federations and central labor councils. "Young workers are organizing from the ground up, leading high-profile campaigns around the country and winning," said AFL-CIO President Liz Shuler of the federation's decision to revamp a version of what it began in 2009. "Young workers report the economic status quo is working against them, and when they look for answers, they see collective action through labor organizing as the solution," Shuler said. In addition to training and mobilizing more young organizers, the initiative will plug into legislative efforts around student debt and affirming college athletes' right to organize and promote collective bargaining education efforts in high schools.
► From the American Prospect — "Welcome to Hell" — Mars, Inc., is best known for making chocolate bars. But it also owns the most pet hospitals in the U.S., and workers say the conditions are toxic.
---
TODAY'S MUST-READ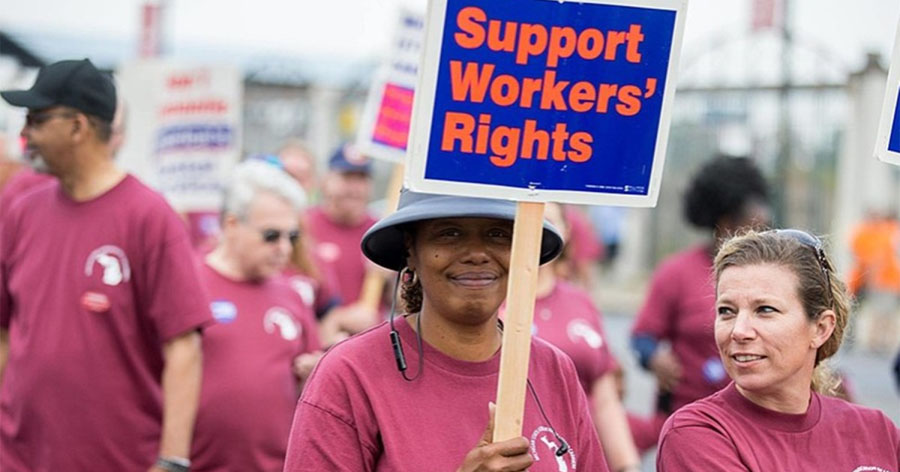 ► From the Washington Post — Unions could succeed where Senate Democrats fail (by Jennifer Rubin) — Democrats in the Senate, hamstrung by the filibuster, have failed to pass protections for voting and abortion rights, universal prekindergarten, subsidies for child care and paid sick leave, to name a few widely popular policy items. While Democrats will continue to push for their legislative goals, many of these objectives can be obtained incrementally through a movement with considerable momentum: union organizing. Unions can negotiate with employers over all sorts of things, from higher wages to better workplace safety measures to improved worker benefits. That can include items such as paid sick leave, assistance for child care and pre-K reimbursement.

EDITOR'S NOTE — Get more information about how you can join together with co-workers and negotiate a fair return for your hard work. Or go ahead and contact a union organizer today!
---
The Stand posts links to Washington state and national news of interest every weekday morning by 10 a.m.
Short URL: https://www.thestand.org/?p=110015
Posted by
admin
on Jul 25 2022. Filed under
DAILY LINKS
. You can follow any responses to this entry through the
RSS 2.0
. Both comments and pings are currently closed.