Power up Intalco | Corporate PAC attack | Pass the Inflation Reduction Act
Friday, July 29, 2022
---
EXTREME HEAT

► From the Spokesman-Review — Weekend set to break temperature records — Spokane residents should expect the extraordinary recent heat surge to continue through the weekend, according to the National Weather Service.
MORE extreme heat coverage in the Seattle Times, Tri-City Herald, and Yakima Herald.
The Stand (July 27) — As heat wave sweeps state, outdoor workers have protections
---
LOCAL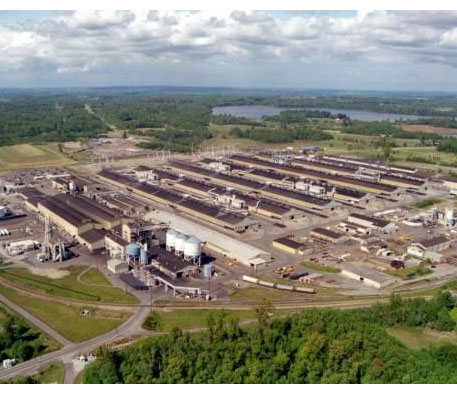 ► From Post Alley — The aluminum smelter in search of a power source — The benefits sound irresistible. A buyout firm with a sustainability ethos wants to restart and upgrade the Intalco plant in Ferndale, Wash., the last viable smelter in the Northwest, where 10 plants once produced 40% of the nation's aluminum. Restarting the Intalco smelter would bring (at least initially) some 740 high-paying union jobs back to Ferndale, whose residents have pined for them since Intalco's owner, Alcoa, cut back operations in 2015 and ended them in 2020. Larry Brown, president of the Washington State Labor Council and public face of the campaign to restart the plant, sees it as a rare low-hurdle chance to fulfill the goals of President Biden's jobs, infrastructure, and climate agendas. "This isn't a shovel-ready project," he says. "This is a bend-down-and-plug-in-the-cord project." But the public-power agencies that generate electricity on that scale insist they're barred by law and/or obligations to their local customers from meeting the plant's needs.
PREVIOUSLY at The Stand:
WA congressional delegation to BPA: Power up Intalco! (May 27)
Machinists ratify new labor deal at Intalco, urge BPA power deal (May 20)
BPA power deal is the last hurdle to restarting Intalco (March 14, by Larry Brown)
► From the Seattle Times — WA orchard violated foreign farmworkers' rights, federal investigation finds — East Wenatchee-based Welton Orchards and Storage is temporarily barred from hiring foreign farmworkers through a widely known visa program after a federal investigation found the company shirked its legal responsibilities, jeopardized workers' safety and health and verbally abused them.
► From the Bellingham Herald — Unanswered calls to USPS, undelivered mail and ballots concern WA residents — Whatcom has not been the only area affected. Snohomish and Island counties have also suffered from post office problems including delayed mail and packages containing medications, passports and bills, unserved home mailboxes, election ballots not being delivered or picked up, and hours-long lines at the post office.
► From KING 5 — Ferndale Postal Service under fire for slow delivery — Sources say that postal workers are being forced to work six-day weeks to make up for the backlog.
► From the (Longview) Daily News — Staff Wage shortages at nursing homes, hospices prevent hospitals, like St. John in Longview, from discharging patients — A perfect storm of issues is creating a domino effect across Washington that could back up local hospital care. Longterm care facilities like nursing homes often can't accept new patients — due to issues like staffing shortages and low insurance reimbursements — so people stay in hospitals longer.
EDITOR'S NOTE — Fixed that headline for you.
► From the (Everett) Herald — Swedish Edmonds abandons plan to move reproductive care to Providence — Workers were wary of "temporarily" moving from the secular hospital to a Catholic one.
---
ELECTION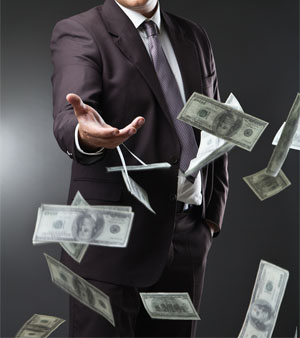 ► From the Seattle Times — This is where big money is flowing and ads are attacking in the battle for control of WA's Legislature — Attack ads have targeted a number of Democrats in swing districts across Western Washington ahead of Tuesday's primary election, paid for by a political-action committee connected to Republicans that's spending independently from the campaigns of actual GOP candidates. WA Wins is 100% bankrolled by The Leadership Council, a PAC associated with the state Senate's Republican Caucus. The Leadership Council, in turn, is mostly funded by national GOP organizations and by corporations like Altria, Google, Amazon, AT&T, T-Mobile, Chevron and Walmart.
EDITOR'S NOTE — Ignore the corporate-funded attack ads. Vote for candidates who support working people. See the list of candidates who have earned the WSLC's endorsement. And after you're done voting, volunteer this weekend to get the vote out.
The Stand (July 26) — Volunteer with Labor Neighbor to GOTV for Tuesday's primary
---
THIS WASHINGTON



► From KIRO — SPU policy against hiring staff in same-sex relationships sparks discrimination investigation by AG — Washington Attorney General Bob Ferguson is investigating potential illegal discrimination by Seattle Pacific University administration over the school's lifestyle policy, which restricts teachers in same-sex relationships from working at the university.
---
THAT WASHINGTON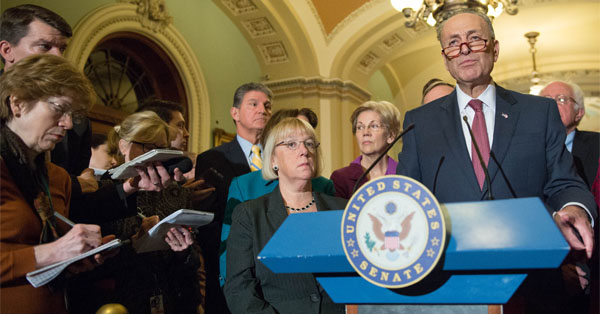 ► From the Washington Post — What's in the Charles Schumer-Joe Manchin Inflation Reduction Act — Major changes to the Affordable Care Act. The nation's biggest-ever climate bill. The largest tax hike on corporations in decades. And dozens of lesser-known provisions that will affect millions of Americans. If enacted, the legislation released Wednesday night in a surprise agreement between Sen. Joe Manchin III (D-W.Va.) and Senate Majority Leader Charles E. Schumer (D-N.Y.) would represent one of the most consequential pieces of economic policy in recent U.S. history — though still far smaller than the $3 trillion the Biden administration initially sought.
► From Sen. Patty Murray — Statement on Inflation Reduction Act — "We absolutely have to deliver on these critical priorities—to save Americans thousands on their prescriptions, lower health care costs, combat climate change before it's too late, and create a fairer tax system that finally puts working people first—and I'm committed to doing exactly that and passing this legislation as quickly as we're able to."
► From the AFL-CIO — Shuler urges Congress to pass Inflation Reduction Act of 2022 — "This new bill shows that Congress understands we urgently need economic solutions that offer real help for working families," said AFL-CIO President Liz Shuler. "Taking these steps to lower health care costs and address our broken tax code that has allowed the extremely wealthy and the biggest corporations to avoid paying their fair share will deliver fundamental economic change in our nation."
► From Politico — Silent Sinema stresses Dems as they race to pass Manchin-blessed deal — They might have to litigate their climate, tax and health care agreement against Republicans in real time. And the Arizona centrist hasn't weighed in yet.
► From Roll Call — 'Chips and science' bill on way to Biden's desk
The Stand (July 28) — Sen. Patty Murray, unions hail passage of CHIPS Act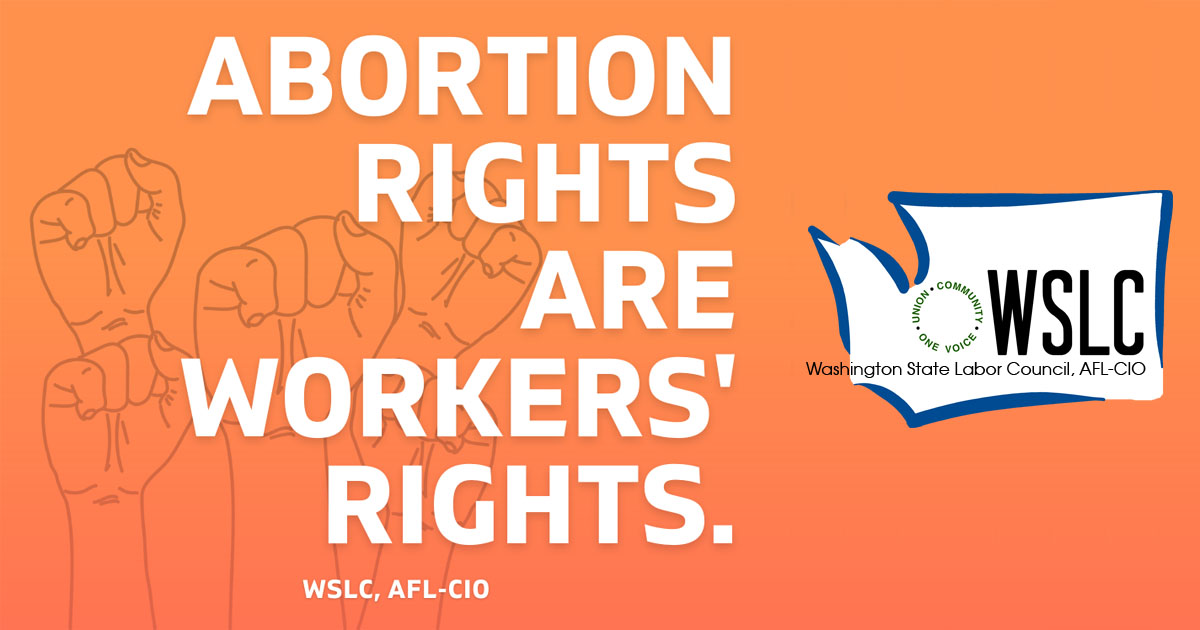 ► From Vice — The dire consequences of overturning Roe v. Wade, one month later — In states with partial or total abortion bans, providers are facing threats and patients are struggling to access potentially lifesaving care.
EDITOR'S NOTE — At the 2022 Convention of the Washington State Labor Council, AFL-CIO held last week, delegates representing unions from across the state passed Resolution 2022.25 calling on the the WSLC to "defend the reproductive freedom of working people including the right to safe, accessible abortion, recognizing that attacks on reproductive rights are attacks on workers' rights."
► From Politico — Alito mocks foreign critics of Supreme Court abortion ruling — The conservative justice made the comments during a surprise visit as a keynote speaker at a religious freedom conference in Rome.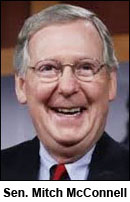 ► From The Hill — Veterans' groups lash out after GOP blocks toxins bill: 'I'm sick and tired of this bulls—' — Veterans' advocacy groups lashed out on Thursday after Senate Republicans blocked a much-anticipated bill aimed at expanding care for veterans who were exposed to toxins during military service. The upper chamber passed the bill last month by an overwhelmingly bipartisan 84-14 vote, and the House passed the bill earlier this month by a vote of 342-88.
► From The Hill — Democrats tee up another vote on burn pits bill for Monday
---
ORGANIZING
► From KVUE — 'We're proud to be walking the talk' O'Rourke campaign says as staff forms union — More than 100 staffers working for Beto O'Rourke's campaign for Texas governor officially formed a union, becoming the first statewide campaign in the state to do so.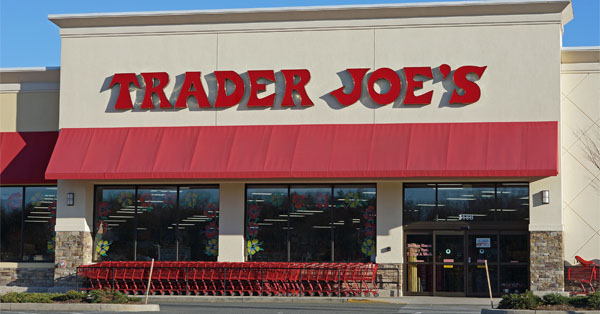 ► From the Washington Post — Trader Joe's workers vote to unionize for the first time — Trader Joe's workers at a store in Hadley, Mass., voted 45-31 to unionize, becoming the first at that company to do so, according to the NLRB. Trader Joe's workers at the Hadley store cited the degradation of their benefits, health and safety concerns related to the pandemic, and pay as the impetus for forming an independent union at their store.
► From the NY Times —  Trader Joe's workers at a Massachusetts store form a union, a milestone in the chain — It is the only one of the company's more than 500 stores with a formal union, but similar moves are afoot elsewhere.
EDITOR'S NOTE — Ready for a real voice at work? Get more information about how you can join together with co-workers and negotiate for better wages and working conditions. Or go ahead and contact a union organizer today!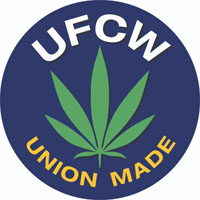 ► From the Tucson Weekly — Cannabis unions gain steam: Marijuana dispensary workers are unionizing — Unionization for workers in the cannabis industry is gathering steam in Arizona, as budtenders at the Curaleaf Dispensary in midtown Phoenix recently voted to unionize, while workers at several other dispensaries are poised to vote on the issue within the next few weeks.
► From Deadline — Off-air content staff at PBS NewsHour unionizes with SAG-AFTRA — The on-air staffers long have been represented by the union, but they now are joined by 69 reporters, producers, editors, production assistants and others who not only report and produce the show but also create NewsHour's expanding digital footprint and one-hour primetime documentaries.
---
WHY WE ORGANIZE
► From Business Insider — The average S&P 500 CEO makes $18.3 million a year, but the minimum wage hasn't changed since 2009. It's time for companies to pay up. (by Paul Constant) — At the same time that workers on the bottom of the wage scale are earning record lows, the highest wage-earners are taking home record pay. Last week, the AFL-CIO issued its annual "Paywatch" report, which found that the average American CEO of an S&P 500 company earns 324 times more than their median worker, making on average $18.3 million in 2021 — a $2.8 million increase from 2020.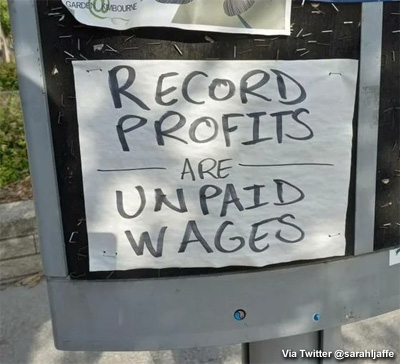 ► From Bloomberg — Exxon, Chevron score record profits as markets convulse — Exxon Mobil and Chevron posted their highest-ever profits, reaping the rewards from surging commodity prices amid supply disruptions and rising demand. Exxon, which surpassed its previous quarterly profit record by more than $3 billion, warned Friday that global energy supplies will remain tight and expensive for the foreseeable future. Chevron, meanwhile, promised investors a massive increase in share buybacks.
► From Vox — Leaked internal memo reveals Amazon's anti-union strategies — To achieve these goals, the memo proposed strategies to help Amazon boost its reputation and simultaneously "neutralize" company critics by befriending these critics' own allies and by launching feel-good initiatives to turn the media and local politicians into company boosters. Amazon's employee relations team was developing a separate "internally-facing strategy," the memo said.
► From the Washington Post — Chick-fil-A store asks for 'volunteers' to work for chicken, not money
---
T.G.I.F.
► Point of Personal Privilege: As the Entire Staff of The Stand heads back east to see our dear ailing mother, here's the song that launched Paul Simon's solo career following his split with Art Garfunkel. Enjoy.
---
The Stand posts links to Washington state and national news of interest every weekday morning by 10 a.m.
Short URL: https://www.thestand.org/?p=110178
Posted by
David Groves
on Jul 29 2022. Filed under
DAILY LINKS
. You can follow any responses to this entry through the
RSS 2.0
. Both comments and pings are currently closed.