Nurses rise up | Jaime concedes | Law & Order at Mar-a-Lago
Wednesday, August 10, 2022
---
LOCAL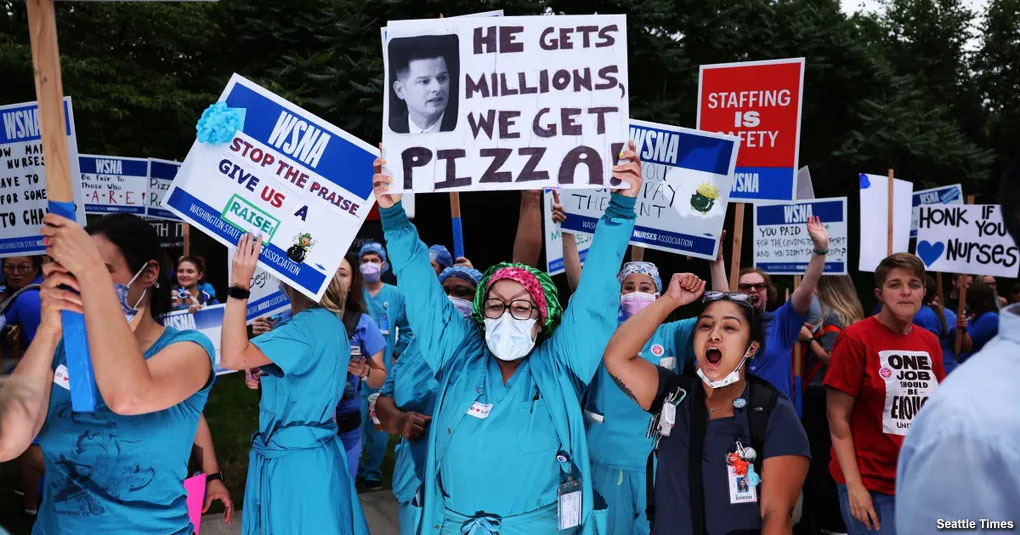 ► From the Seattle Times — Seattle Children's hospital nurses picket for better wages, working conditions — Chants, picket signs and honking filled the 41st Avenue Northeast and Sand Point Way Northeast intersection in front of Seattle Children's hospital Tuesday. Nurses at the pediatric hospital, represented by the Washington State Nurses Association, held an informational picket for higher wages amid a staffing shortage. Edna Cortez, who works in the hospital's recovery room and is the co-chair of the union's bargaining committee, said Seattle Children's hospital needs to invest in its permanent nursing staff rather than hiring contract nurses — known as travel nurses. They are typically paid higher wages than permanent staff and hired to temporarily fill in during staffing shortages. Cortez said:
"I've met many nurses, who have way less experienced than me, making two to four times more money than I do. That's why a lot of our staff are leaving to become travelers to make a better living."
► From the PSBJ — Washington travel nurses put hospitals in costly predicament — Across the country, lucrative travel contracts have enticed tens of thousands of nurses to leave their traditional jobs behind to find contract work, as virtually every health system is looking for workers to combat the nationwide nursing shortage. Many hospitals have shifted more spending to recruitment and retention strategies for full-time employees.
► From the (Everett) Herald — Providence nurse's tearful plea shines light on short-staffed ER — Providence Regional Medical Center Everett nurses have continued to call on city lawmakers to require the hospital to issue hazard pay. For almost a month nurses from the hospital have spoken in public comment during the Everett City Council's weekly Wednesday meetings. They describe a hospital, especially its emergency department, in trouble with overworked employees and no relief in sight. One nurse's tearful plea from the council meeting on July 27 went viral on social media.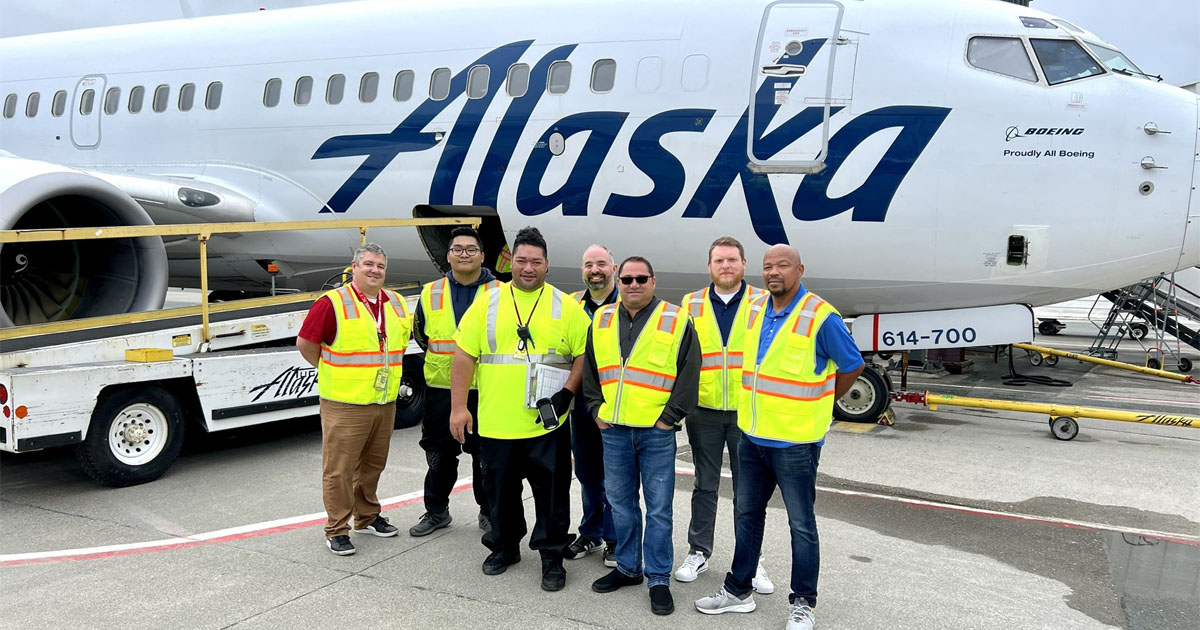 ► From the PSBJ — Alaska Airlines workers ratify 2-year contract extension — Around 5,300 Alaska Airlines customer service, cargo and ground service employees voted to approve a two-year contract extension that locks in wage increases and hikes in longevity pay through 2026.
The Stand (Aug. 8) — 5,300 IAM members at Alaska Airlines ratify new contract
► From the South Seattle Emerald — Latino organizations find new homes in Burien, Federal Way — The Latino Civic Alliance and Casa Latina nonprofits each have new locations south of Seattle. Both cited the move in part due to the growing Latino communities that are being priced out of Seattle.
► From the (Everett) Herald — New Everett shipping facility to generate 400 jobs — OnTrac Logistics has leased a new building on the 12½-acre Baywood Business Park on Everett's waterfront.
---
ELECTION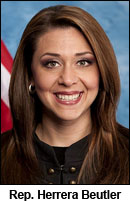 ► From the union-busting Columbian — Rep. Jaime Herrera Beutler concedes; Perez will face Kent for the 3rd District — Rep. Jaime Herrera Beutler (R-WA, 3rd) conceded her reelection race Tuesday, making her the first incumbent to be defeated in the 3rd Congressional District since 1994. The Battle Ground Republican's concession statement arrived minutes after the latest tally showed Joe Kent of Yacolt with what appeared to be an insurmountable lead.
► From CNN — Washington's Herrera Beutler, one of the 'Impeachment 10,' concedes in her reelection bid
The Stand — Pro-worker candidates fare well in primary (results UPDATED)
► From the Seattle Times — Washington will elect non-Republican as secretary of state for the first time since 1960 — Julie Anderson, running as a nonpartisan candidate, has edged out multiple Republican candidates in their crowded Aug. 2 primary election and will advance to the November general election with appointed incumbent Steve Hobbs, a Democrat who finished first in the primary.
---
THIS WASHINGTON



► From the Tri-City Herald — Both sides of WA state tell Biden what it will take to clean up Hanford. Lots more money. — Disparate interests in the Northwest have found something they can agree on — the need for a sustained spending boost of more than $1 billion a year on cleanup at the Hanford nuclear reservation.
---
THAT WASHINGTON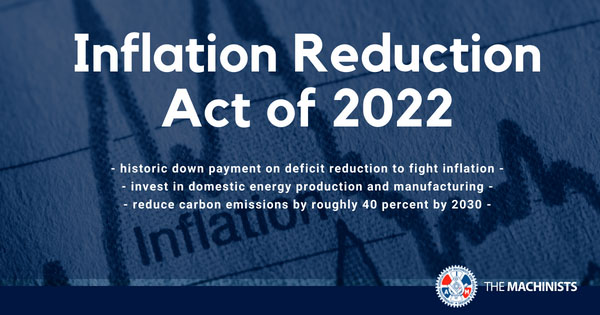 ► From the AFL-CIO — Labor Energy Partnership analysis shows Inflation Reduction Act will add nearly 1.5 million jobs to the economy — The Labor Energy Partnership, a joint project of the Energy Futures Initiative and the AFL-CIO, has analyzed the Inflation Reduction Act and conclude that it would add nearly 1.5 million jobs and $250 billion to the economy by 2030, increase per capita personal income by several thousand dollars, reduce greenhouse gas emissions by nearly 40%, and decrease overall energy use through energy efficiency and innovation. AFL-CIO President Liz Shuler said:
"The Inflation Reduction Act, as passed Sunday by the Senate, is a win-win-win for accelerating the clean energy transition, growing the U.S. economy and workforce, and enhancing the energy security of the U.S. and its allies."
► From The Hill — GOP rails against IRS funding in Inflation Reduction Act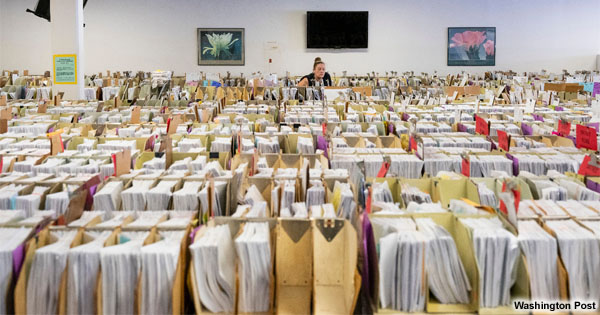 ► From the Washington Post — Why does the IRS need $80 billion? Just look at its cafeteria. (by Catherine Rampell) — Congress has systemically underinvested in the IRS. Its funding was cut for most of the past decade, despite the agency receiving evermore responsibilities: stimulus checks, child tax credit payments, Obamacare enforcement, foreign bank account tracking and, lately, hunting down Russian yachts. Without reliable, long-term funding guarantees, the IRS has struggled to upgrade its systems.
► From The Hill — Schumer: Senate will vote again on $35 insulin cap after GOP blocked it
► From the AP — Veterans health bill marks a personal victory for Biden — The president was careful to avoid drawing a direct line between the burn pits and his son's fatal cancer, but he left no doubt that he believes there's a connection. The tragic death from seven years ago makes a ceremony Wednesday, when Biden plans to sign legislation expanding federal health care for veterans, among the most personal moments for him since taking office.
---
LAW & ORDER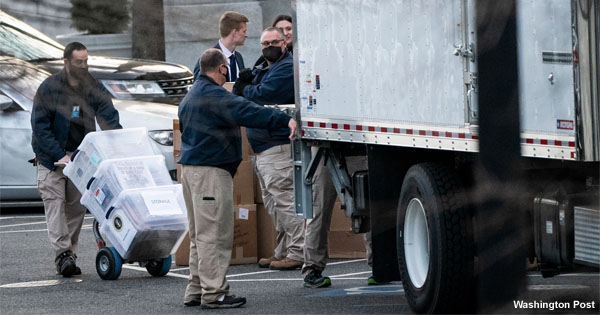 ► From the Washington Post — Mar-a-Lago search appears focused on whether Trump, aides withheld items — In the months before the FBI's dramatic move to execute a search warrant at former president Donald Trump's Florida home and open his safe to look for items, federal authorities grew increasingly concerned that Trump or his lawyers and aides had not, in fact, returned all the documents and other material that were government property. The Presidential Records Act requires the preservation of memos, letters, notes, emails, faxes and other written communications related to a president's official duties.
EDITOR'S NOTES — Under federal law: "Whoever, having the custody of any such record, proceeding, map, book, document, paper, or other thing, willfully and unlawfully conceals, removes, mutilates, obliterates, falsifies, or destroys the same, shall be fined" $2,000, up to three years in prison or "shall forfeit his office and be disqualified from holding any office under the United States."
► From the AP — GOP rallies around Trump following FBI search of his estate
► From the Washington Post — Simmering threat of violence comes to fore with search of Trump property — Calls from right for militant action in response to FBI raid span mainstream and extremist circles.
► From the Washington Post — GOP hysteria over the Mar-a-Lago search is an invitation to violence (by Dana Milbank) — In such a dangerous and unstable time, we need political and opinion leaders to appeal for calm. Instead, Fox News and other conservative outlets exploded with talk of "war" and "assassination," an "attack" on the country and Trump supporters, and calls for revenge against a "corrupt" American "KGB."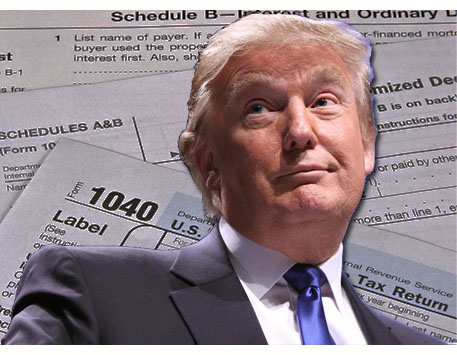 ► From CBS News — Federal appeals court says House committee can get Trump's tax returns — A federal appeals court in Washington ruled Tuesday that the House Ways and Means Committee can obtain several years of former President Donald Trump's tax returns.
► From the AP — Trump confirms he'll testify Wednesday in New York civil investigation — The New York civil investigation involves allegations that Trump's company misstated the value of prized assets like golf courses and skyscrapers, misleading lenders and tax authorities.
► From HuffPost — Rep. Scott Perry says FBI seized his cellphone as Justice Department ramps up Jan. 6 probe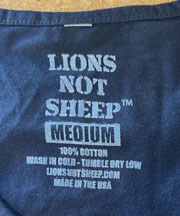 ► From the Washington Post — Pro-Trump brand is fined by FTC for incorrect 'Made in the USA' labels — T-shirts and other apparel sold by Lions Not Sheep feature American flags, guns and phrases commonly associated with right-wing groups — and the company promises to ship a free copy of the U.S. Constitution with every order. But even though the labels on those shirts read "Made in the USA," the company's products are imported from other countries, according to a FTC complaint.
---
NATIONAL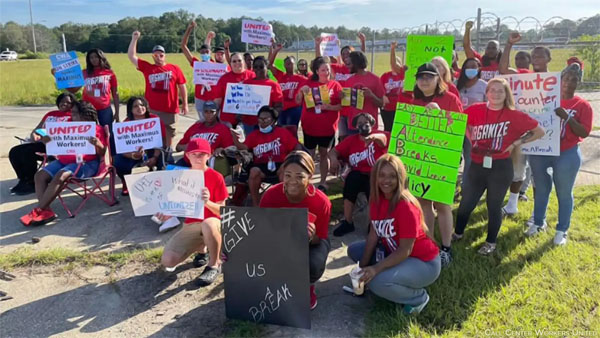 ► From MedPage Today — Workers strike at Medicare, ACA call centers — Federally contracted call center workers who provide customer service for Medicare and Affordable Care Act health plans went on strike on Monday over poor working conditions, including insufficient sick leave and limited bathroom breaks. Employees of Maximus, the nation's largest federal call center contractor, held a two-hour picket and a day-long strike Monday at four locations: Bogalusa, La.; Hattiesburg, Miss.; Chester, Va.; and London, Ky. Workers partnered with the AFL-CIO and the CWA to negotiate with Maximus.
► From Capital & Main — Kaiser Permanente therapists in Northern California to strike — Mental health workers at Kaiser Permanente announced plans Tuesday for an open-ended strike that could lead as many as 2,000 Northern California mental health workers to curtail appointments beginning on Aug. 15. The announcement came in response to frustration with the level of service provided to patients at the nation's largest nonprofit HMO.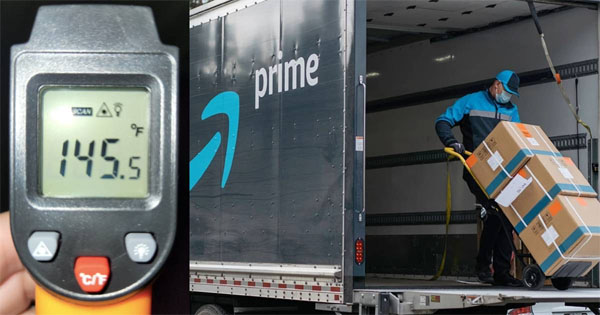 ► From More Perfect Union — Photos reveal Amazon workers in scorching 145° trailers — Amazon workers at a Tennessee warehouse say they're regularly required to work full 10-hour shifts inside dangerously overheated trailers, whose temperatures soar as high as 145 degrees. Employees at Amazon's MEM4 facility in Memphis, who agreed to speak anonymously out of fear of company retaliation, said they're assigned to unload packages in unventilated trailers for their full day shifts. Amazon offers workers one bottle of water per 10-hour shift and does not provide time for additional water breaks.
► From the Washington Post — As temperatures rise, industries fight heat safeguards for workers — Extreme heat is making work more dangerous. But beyond the West Coast, the fight to protect workers faces head winds.
The Stand (July 27) — Washington's outdoor workers have new protections from heat
EDITOR'S NOTE — Ready for a voice at work? Get more information about how you can join together with co-workers and negotiate for better and SAFER working conditions, and a fair return for your hard work. Or go ahead and contact a union organizer today!
► From the LA Times — A Chicago theater's staff unionizes amid protests of its board of directors
---
TODAY'S MUST-READ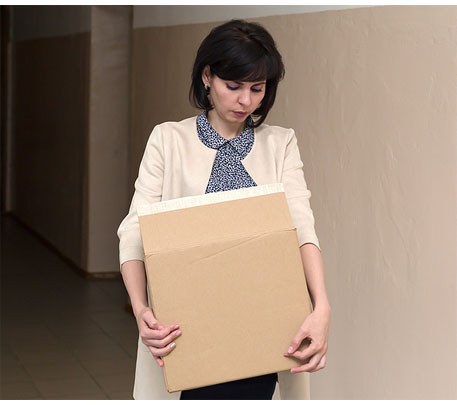 ► From the Washington Post — There's no shortage of teachers. We've just driven them out of schools. (by Petula Dvorak) —  The teachers are out there. They've just had enough of the real shortage that is decaying their profession: respect, value, common sense and safety. We used to ask teachers only to work long hours, discipline the children parents failed to parent, coach a team, head a committee, run the bake sale and carve pieces off a meager salary to buy school supplies. In the past two years, America also has suggested they carry guns to protect kids, risk their health to go into classrooms of unmasked children at the height of the pandemic, endure preposterous culture wars over curriculum that question their experience and education, all while withstanding shrill and unfounded accusations of "grooming" children for sexual purposes.
---
The Stand posts links to Washington state and national news of interest every weekday morning by 10 a.m.
WASHINGTON IS A UNION STATE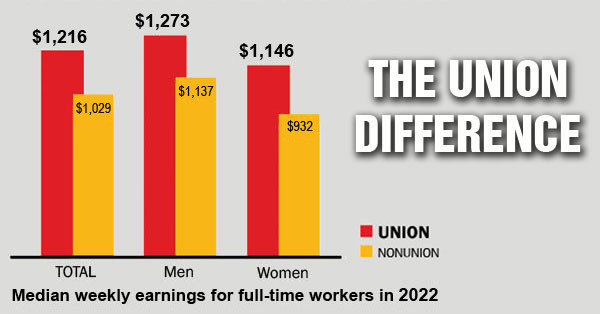 CHECK OUT THE UNION DIFFERENCE in Washington state: higher wages, affordable health and dental care, job and retirement security.
FIND OUT HOW TO JOIN TOGETHER with your co-workers to negotiate for better working conditions and respect on the job. Or go ahead and contact a union organizer today!