Villainous Starbucks | Biden earns praise | We took their children
Monday, August 8, 2022
---
SHAME ON STARBUCKS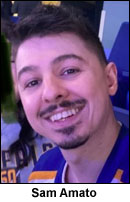 ► From WIVB — Starbucks United says worker was fired due to union activity — Starbucks Workers United said Saturday that Sam Amato, a 13-year worker at the store in Tonawanda, N.Y., was fired for being a union leader. Workers at the store walked off in protest on Friday and continued the strike into Saturday. A video showing the workers leaving the store has now been viewed over 1.6 million times on TikTok. Amato said:
"This is the week of my thirteenth anniversary at Starbucks and I was fired. I was fired because I was a union leader at my store. My manager couldn't even explain to me why they were firing me. She couldn't look me in the eye."
Starbucks Workers United says that this is the ninth union leader in Buffalo to have been fired due to union activity, part of over 75 firings of union supporters across the country.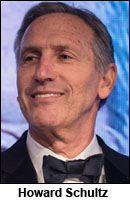 EDITOR'S NOTE — The illegal firings and denial of basic workers' rights are escalating as billionaire Starbucks CEO Howard Schultz continues his ineffective union-busting campaign. His efforts to intimidate Starbucks workers AREN'T WORKING. Since the first Starbucks store unionized in Buffalo, N.Y., in December 2021, 210 Starbucks stores in 33 states have won union elections. (Just 45 stores have lost an election.) That's an average of one unionized Starbucks almost every single day in 2022. And dozens more have filed for union elections in the coming weeks. The only thing Schultz's illegal campaign is accomplishing is creating a huge back pay and legal liability for the company — and destroying Starbucks' brand for a generation of Americans. Shame on Schultz. Shame on Starbucks.
Hey, Howard. In response to your latest firing, here's what Union Solidarity looks like.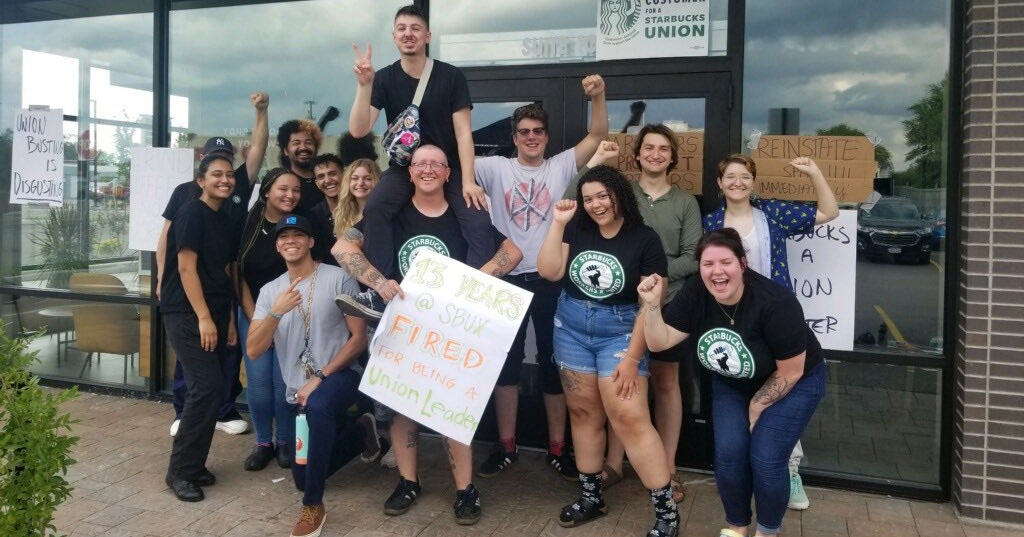 EDITOR'S NOTE — Ready to experience some workplace solidarity and gain a real voice on the job? Get more information about your right to join together with co-workers and negotiate for better wages and working conditions. Or go ahead and contact a union organizer today!
---
ELECTION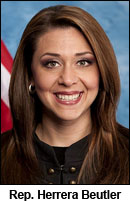 ► From OPB — Kent cuts into Herrera Beutler's lead in Washington congressional race, trails by 257 votes — Trump-endorsed challenger Joe Kent has continued to charge toward a coveted second-place position held by U.S. Rep. Jaime Herrera Beutler, a fellow Republican, in the Southwest Washington congressional primaries. Updated tallies published Friday night show Kent is now just 257 votes behind the six-term incumbent.
The Stand — Pro-worker candidates fare well in primary (election results UPDATED this morning) — In the 3rd CD, there are fewer than 4,800 ballots remaining to count in Lewis, Pacific, Wahkiakum, Cowlitz, Skamania, and Klickitat counties, according to the Secretary of State's estimates. But there are an estimated 30,000 remaining in Clark County, where the next update is scheduled for 5 p.m. today. Stay tuned!
► From the (Everett) Herald — In GOP battle of Sutherland vs. Low, Democrats may tip the scale — With Rep. Robert Sutherland and Snohomish County Councilmember Sam Low expected to split Republican votes in the 39th LD general election this fall, corralling support from Democrats will be requisite to win a two-year term representing communities in Snohomish and Skagit counties.
---
LOCAL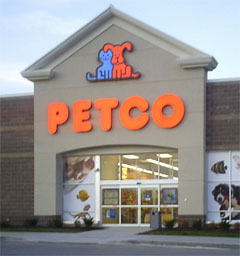 ► From The Stranger — This Week in Worker Conquests: Petco workers organize (by Conor Kelley) — Sources at the Aurora Village Petco in Shoreline tell me they're filing paperwork today for a union election. They say: "Petco Workers United is in protest over management failing to meet the needs of workers after countless efforts to attain basic accommodations and fair compensation." The store's 16 employees are underpaid, often don't know their hours until the day of, have worked through heat waves with no AC for years, and are routinely asked to skip meal and rest breaks.
► From the Cascadia Daily News — Immigrant farmworker's rights supporters rally at City Hall — A rally Friday in front of Bellingham City Hall honored the life of Honesto Silva Ibarra, 28, an immigrant farm worker who died in Whatcom County in 2017. Organizers said the rally also served as a call to action for the city to improve resources for immigrant workers.
---
AEROSPACE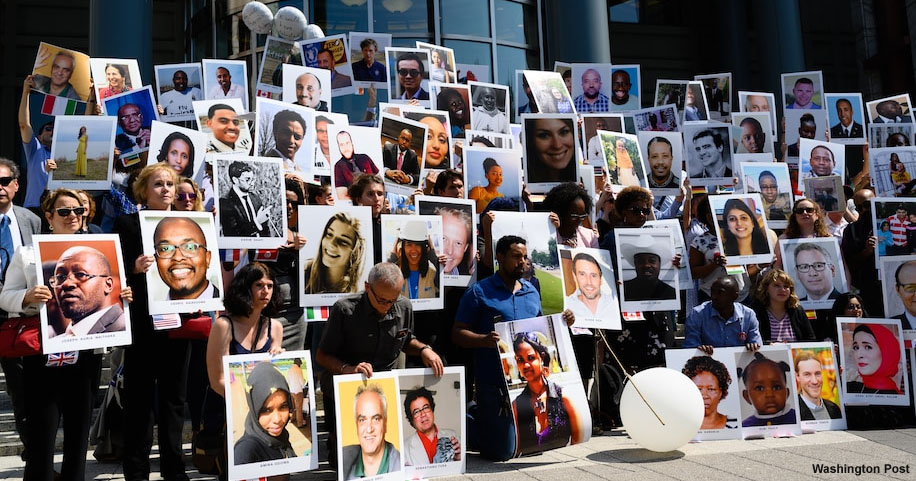 ► From the Washington Post — In court, a fight over whether those killed on Boeing jets are 'crime victims' — The Justice Department has argued that the 346 people killed when their flawed Boeing 737s crashed are not crime victims under federal law, even though federal prosecutors charged the company with conspiring to defraud federal regulators and the company admitted to that conspiracy.
---
THAT WASHINGTON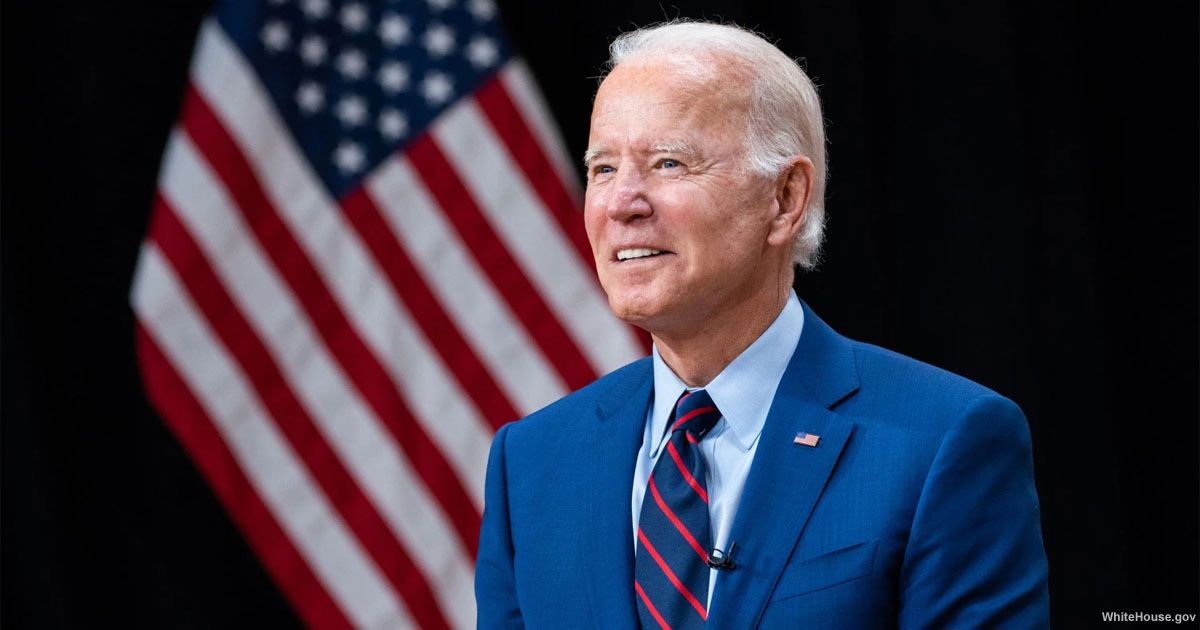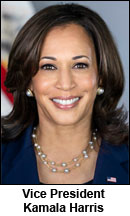 ► From the AP — Senate Democrats pass budget package, a victory for Biden — Democrats pushed their election-year economic package to Senate passage Sunday, a hard-fought compromise less ambitious than President Joe Biden's original domestic vision but one that still meets deep-rooted party goals of slowing global warming, moderating pharmaceutical costs and taxing immense corporations. The estimated $740 billion package heads next to the House, where lawmakers are poised to deliver on Biden's priorities, a stunning turnaround of what had seemed a lost and doomed effort that suddenly roared back to political life. Cheers broke out as Senate Democrats held united, 51-50, with Vice President Kamala Harris casting the tie-breaking vote after an all-night session.
TODAY at The Stand — Inflation Reduction Act 'will transform lives' — AFL-CIO's Liz Shuler hails Senate passage of bill to reduce energy and health care costs, and calls for swift House passage.
► From the Seattle Times — Biden deserves praise for policy victories (editorial) — The president has earned the right to celebrate some much-needed victories. Especially, because when it comes to his policy priorities, a win for Biden is a win for all Americans.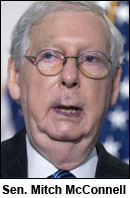 ► From the Washington Post — Republicans block cap on insulin costs for millions of patients — Republican lawmakers on Sunday successfully stripped a $35 price cap on the cost of insulin for many patients from the ambitious legislative package Democrats are moving through Congress this weekend, invoking arcane Senate rules to jettison the measure. The insulin cap is a long-running ambition of Democrats, who want it to apply to patients on Medicare and private insurance. Republicans left the portion that applies to Medicare patients untouched but stripped the insulin cap for other patients.
► From the Washington Post — With Sinema's help, private equity firms win relief from proposed tax hikes — Last-minute changes to the Inflation Reduction Act pushed by the Arizona Democrat protect the industry from a new minimum tax aimed at large corporations.
► From KING — Washington operators to see increase in Ferry Boat Program funding — The Federal Highway Administration recently announced its 2022 allocations for $172 million worth of funding.
---
NATIONAL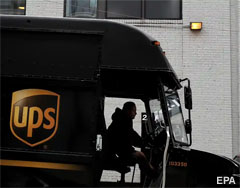 ► From the Guardian — UPS drivers push for air conditioning as temperatures soar: 'People are dropping weekly' — The price some workers pay can be a deadly one. In early July in California, UPS driver Esteban Chavez, 24, collapsed and died while working as temperatures rose to the high 90s. A video from a Ring surveillance camera also went viral in July showing a UPS driver collapsing on a porch in excessive heat. With contract negotiations set for next year, UPS workers represented by the Teamsters union are pushing for air conditioning in vehicles, better heat protection on the job, no more excessive overtime, higher pay for part-time workers, more full-time positions, and eliminating driver-facing surveillance cameras that are being installed in UPS trucks.
► From the Washington Post — Inflation is helping gig companies like Uber — and hurting their workers — Workers say that, while fees and prices are soaring for consumers, they themselves are struggling to make ends meet. Meanwhile, the companies say more drivers are joining the apps as a side gig to combat inflation, which gig workers say is increasing competition for the jobs that are out there.
► From the Sacramento Bee — In California, landmark labor decision could have 'profound' impact on a industry — California labor officials have issued civil penalties to an employer that fired a group of farmworkers it misclassified as independent contractors; labor experts say the landmark decision could have a "profound" impact on the agriculture industry.
► From the LA Times — California child-care providers fight to 'retire with dignity' — California child-care workers signed their first union contract with the state about a year ago. Now, they want retirement benefits.
► From HuffPost — Austin restaurant workers plan to unionize local pizzerias in new organizing effort — In a rare move, workers at a neighborhood restaurant chain are looking to the join the wave of union organizing at Starbucks, Amazon and Trader Joe's.
► From the Guardian — Qantas asks executives to volunteer to fill in as baggage handlers — Senior executives at Qantas are being asked to trade their high-profile positions to work as ground handlers as part of a plan to combat labor shortages.
---
TODAY'S MUST-READ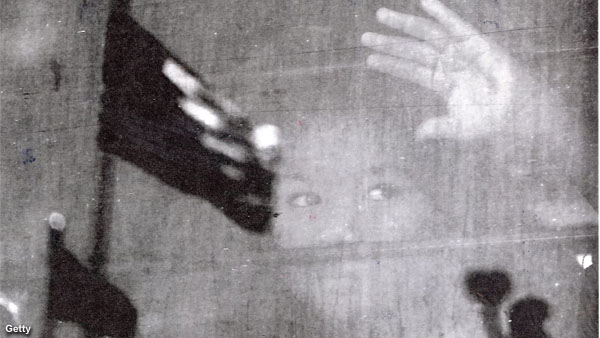 ► From The Atlantic — "We need to take away children": The secret history of the U.S. government's family-separation policy (by Caitlin Dickerson) — During the year and a half in which the U.S. government separated thousands of children from their parents, the Trump administration's explanations for what was happening were deeply confusing, and on many occasions—it was clear even then—patently untrue. Trump-administration officials insisted for a whole year that family separations weren't happening. Finally, in the spring of 2018, they announced the implementation of a separation policy with great fanfare—as if one had not already been under way for months. Then they declared that separating families was not the goal of the policy, but an unfortunate result of prosecuting parents who crossed the border illegally with their children. Yet a mountain of evidence shows that this is explicitly false: Separating children was not just a side effect, but the intent. Instead of working to reunify families after parents were prosecuted, officials worked to keep them apart for longer.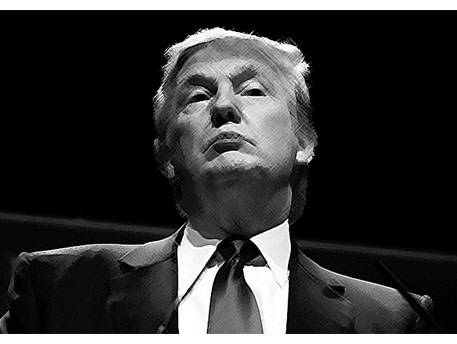 It's been said of other Trump-era projects that the administration's incompetence mitigated its malevolence; here, the opposite happened. A flagrant failure to prepare meant that courts, detention centers, and children's shelters became dangerously overwhelmed; that parents and children were lost to each other, sometimes many states apart; that four years later, some families are still separated—and that even many of those who have been reunited have suffered irreparable harm. It is easy to pin culpability for family separations on the anti-immigration officials for which the Trump administration is known. But these separations were also endorsed and enabled by dozens of members of the government's middle and upper management: Cabinet secretaries, commissioners, chiefs, and deputies who, for various reasons, didn't voice concern even when they should have seen catastrophe looming; who trusted "the system" to stop the worst from happening; who reasoned that it would not be strategic to speak up in an administration where being labeled a RINO or a "squish"—nicknames for those deemed insufficiently conservative—could end their career; who assumed that someone else, in some other department, must be on top of the problem; who were so many layers of abstraction away from the reality of screaming children being pulled out of their parent's arms that they could hide from the human consequences of what they were doing.
---
The Stand posts links to Washington state and national news of interest every weekday morning by 10 a.m.
Short URL: https://www.thestand.org/?p=110427
Posted by
admin
on Aug 8 2022. Filed under
DAILY LINKS
. You can follow any responses to this entry through the
RSS 2.0
. Both comments and pings are currently closed.