Verizon faces ULP charge over union-busting in Portland
The following is from the Communications Workers of America (CWA):
PORTLAND, Ore. (Aug. 4, 2022) — The Communications Workers of America filed an Unfair Labor Practice (ULP) charge with the National Labor Relations Board (NLRB) against Verizon Wireless this week on behalf of workers at Verizon Express Portland locations. The ULP charge alleges that, over the past six months, Verizon Wireless forced workers to attend mandatory captive audience meetings, a common union-busting tactic in which company representatives intimidate workers in an attempt to interfere with organizing efforts.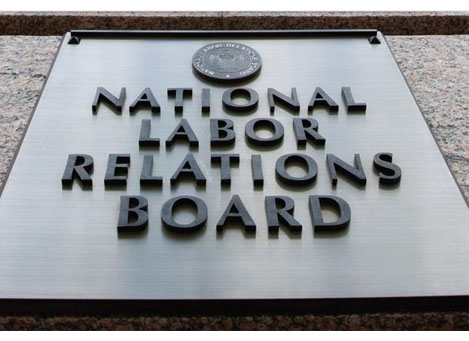 The workers, who recently formed a union with CWA, filed for an official NLRB union representation election in July after facing years of poor working conditions including understaffing, unlivable wages and disrespect by management. The Portland workers are the first Verizon Express store workers in the country to file for formal union representation.
Verizon Express, a new pilot concept from Verizon Wireless, bills itself as creating a more streamlined experience for customers, mainly through customers using self-checkout kiosks. However, unlike workers at full-service stores, workers at Verizon Express stores do not make commission, leaving them dramatically underpaid compared to similar workers in other stores.
"This is all part of Verizon's union-busting playbook," said Lori Claxton, a Consultant Verizon Express in Portland. "We witnessed their intimidation tactics and anti-worker rhetoric most recently at the Verizon Wireless stores in the Seattle area, but it's been happening for years in other cities like Brooklyn, too. It didn't work on those workers, and it's not going to work on us."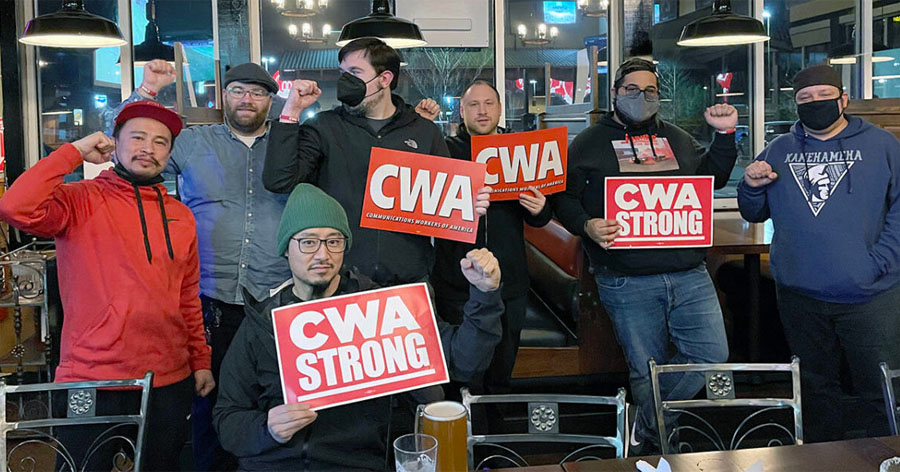 Inspired by the groundbreaking union wins in Everett and Lynnwood, Wash., Verizon workers in Portland are demanding a voice on the job and remain united in their efforts to form a union, while Verizon continues to force anti-union rhetoric on them. Fair compensation, comprehensive health benefits, wage increases, appropriate staffing levels, and safe working conditions are among workers' demands.
This isn't the first time CWA has filed ULP charges against Verizon Wireless. In April, the telecome giant illegally fired Jesse Mason, a retail worker at Seattle's Northgate and Aurora Village stores who was illegally fired after supporting his coworkers' efforts to organize a union. The retaliation firing happened days after Mason attended the Everett and Lynnwood workers' union vote count in solidarity. Mason is now supporting union organizing efforts at Verizon retail stores across the country.
"If Verizon thinks that sending representatives to our stores to try and dissuade us from forming a union is going to work, they're in for a rude awakening," said Hannah Borstel, a Consultant at Verizon Express in Portland. "We have stood united in our effort to organize and secure a voice on the job, and we will not be intimidated. We know our rights and we know what we deserve, and we will continue to fight until we get it."
Verizon Wireless retail workers at two stores in Flint, Mich., also have a pending NLRB union election.. If successful in winning their NLRB election, workers in Portland and Flint will join hundreds of thousands of telecommunications and customer service employees as members of CWA.

The Communications Workers of America represents working people in telecommunications, customer service, media, airlines, health care, public service and education, and manufacturing.
PREVIOUSLY at The Stand:
Verizon workers in Everett, Lynnwood ratify first contract (Aug. 2, 2022)
---
Are you ready for a voice at work? Get more information about how you can join together with co-workers and negotiate a fair return for your hard work. Or go ahead and contact a union organizer today!
Short URL: https://www.thestand.org/?p=110356
Posted by
admin
on Aug 4 2022. Filed under
LOCAL
. You can follow any responses to this entry through the
RSS 2.0
. Both comments and pings are currently closed.