Boeing's China faceplant | GOP election deniers | The coming IRA explosion
Thursday, October 6, 2022
---
AEROSPACE




► From Bloomberg — Boeing's China orders dry up on U.S. tensions in boost for Airbus — China has traditionally split aircraft orders evenly between Airbus and Boeing. But recently, there's been a shift against the American half of the world's planemaking duopoly. Boeing missed out on a 40-plane deal in September, following an even bigger hit in July, when China ordered nearly 300 Airbus jets worth about $37 billion at sticker prices. Boeing hasn't signed a major plane deal with China since 2017.
EDITOR'S NOTE — Remember when Boeing decided to "expand its footprint" in China by opening a 737 completion plant and shifting Machinists' jobs there? Company executives were convinced it would help them win more orders from China.​
The Stand (Sept. 18, 2015) — Boeing's plan to shift work to China 'causes great concern'​
► From the Seattle Times — American Airlines pilots oppose congressional extension for Boeing, demand upgrade — In a blow to Boeing, the pilots union for American Airlines has come out strongly against granting the planemaker a deadline extension that would allow the 737 MAX 7 and MAX 10 models to enter service without a redesign of the cockpit system that alerts the crew when something goes wrong.
---
THIS WASHINGTON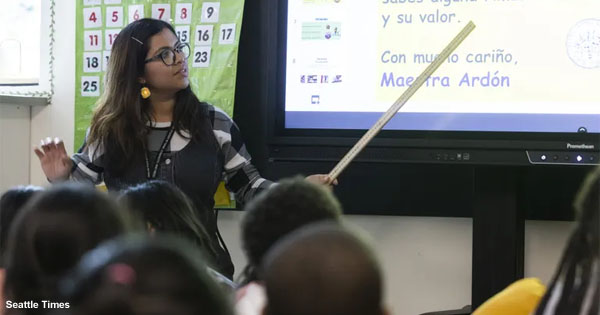 ► From the Seattle Times — How WA community colleges are helping solve the state's teacher shortage — In Washington, nine community colleges have begun offering education degrees in the last decade. Nationally, Community College Baccalaureate Association data indicates six other states offer baccalaureate degrees related to K-12 education. The expansion comes at a good time: Teacher shortages have worsened in the past decade, as fewer undergraduates enter teacher training programs.
---
LOCAL
► From KIRO — Fred Meyer hosting in-store hiring event across Washington on Saturday — Fred Meyer is holding an in-store hiring event at stores across Washington on Saturday. The event is part of an effort by the company's Multicultural Associate Resource Group to hire thousands of new employees across Washington, Oregon, Alaska and Idaho.
EDITOR'S NOTE — Interested in more opportunities to get a Union job with good wages and benefits, like at Fred Meyer? Check out MLK Labor's Union Jobs listings.
► From YakTriNews — Safeway off US 395 in Kennewick is closing — The store director confirmed the location was closing and all employees will be absorbed through the other local locations.
---
THAT WASHINGTON
► From Vice — 1 in 3 American women have virtually no abortion rights now — A hundred days after the end of Roe v. Wade, nearly 22 million U.S. women live in states where abortion is no longer legal or highly restricted.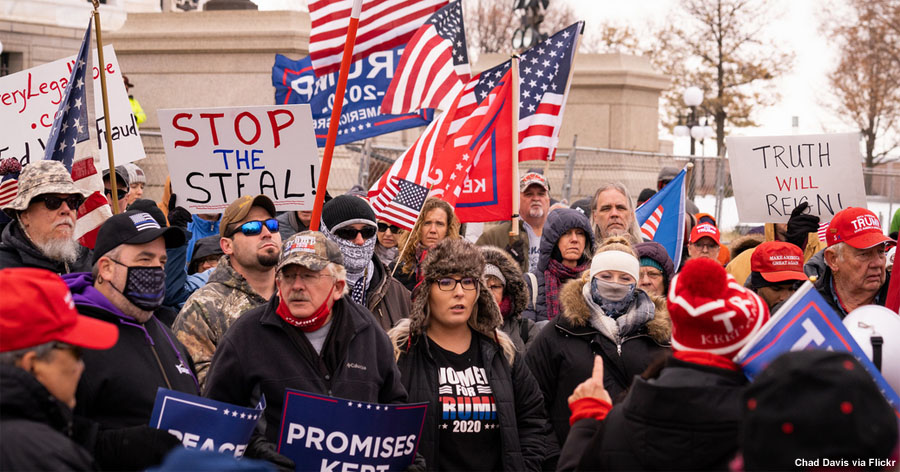 ► From the Washington Post — A majority of GOP nominees — 299 in all — deny the 2020 election results — A majority of Republican nominees on the ballot this November for the House, Senate and key statewide offices — 299 in all — have denied or questioned the outcome of the last presidential election, according to a Washington Post analysis. Candidates who have challenged or refused to accept Joe Biden's victory are running in every region of the country and in nearly every state. Republican voters in four states nominated election deniers in all federal and statewide races examined. Although some are running in heavily Democratic areas and are expected to lose, most of the election deniers nominated are likely to win.
► From the Washington Post — How to confront the rising power of the GOP's election-denying wing (editorial) — The country does not have to sit by and watch the system unravel. Any leader claiming to believe in democracy has options to act forcefully and immediately to bolster the system against another 2020-style attack. It's past time for them to do so… Responsibility for securing democracy does not lie only with Congress or state officials. In a functioning democracy, it is ultimately up to voters to decide who will govern, and the country's democratic system is still working.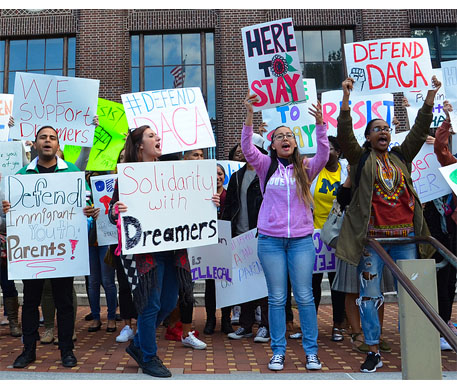 ► From the NY Times — Appeals court says DACA is illegal but keeps program alive for now — The ruling affirmed a lower court decision that deemed a program protecting about 600,000 young immigrants from deportation to be illegal but allowed current recipients to renew their status.
► From The Hill — Latest DACA decision offers 'sigh of relief' but keeps Dreamers in limbo — A federal appeals court on Wednesday ruled that immigrants enrolled in the Deferred Action for Childhood Arrivals program can renew their "Dreamer" status but that new applicants are blocked as Biden administration revisions of the program are sent back to a lower court for review.
► BREAKING from the US DOL — U.S. Department of Labor announces final rule to improve H-2A visa program — The U.S. Department of Labor today announced a final rule to amend H-2A temporary labor certification regulations to protect agricultural workers better, and to update the H-2A application and temporary labor certification process.
► From The Hill — Most in U.S. hold negative views of health care cost, equity: Gallup — Three-quarters of respondents in the poll released on Thursday gave the U.S. health care system failing grades for affordability. Americans rated the system's affordability negatively no matter their income, with upwards of 70 percent at every income level giving the system failing grades. The poll also showed that 56 percent of Americans rated the U.S. health care system negatively in terms of its provision of equitable care.
---
NATIONAL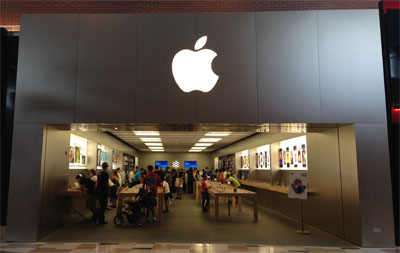 ► From Vice — Apple accused of 'interrogating' pro-union employees by NLRB in complaint — The National Labor Relations Board (NLRB) has filed a complaint against Apple, accusing it of discriminating against pro-union workers at its World Trade Center store. The same store is holding a union vote this month, which if successful would make it the second U.S. store to unionize. Over the past year, companies have been accelerating their union busting activities in the face of an upswell of activity.
The Stand (Oct. 4) — Jayapal joins lawmakers urging Starbucks against union-busting
► From Common Dreams — 'Unreal': Amazon suspends 50 employees who refused to work after fire broke out — An Amazon Labor Union lawyer called the punishment of Staten Island employees "a violation of workers' rights to join in a collective action about the terms and conditions of their employment."
► From WMUR — Sysco truck drivers in New England go on strike — More than 300 Sysco truck drivers in the Boston area are on strike after their union contract expired last week.
► From CBS News — CWA workers at the Pittsburgh Post-Gazette officially go on strike — Mailers and typographers say they've been working without a contract for more than four years and haven't had a raise in 16 years.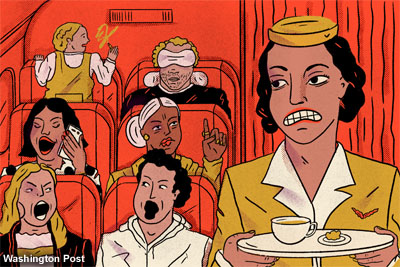 ► From the Washington Post — Bad passengers and $37K a year: Who wants to be a flight attendant now? — The  past few years have not been kind to the profession. From furloughs early in the pandemic to hostility over the federal mask mandate to the operational snafus that canceled thousands of flights this summer, the job has been a far cry from the glamorous, jet-setting stereotype that dominates popular culture. And yet, thousands of would-be cabin crew apply for a fraction of the positions when they open up, even now. Why are people still clamoring for the job?
► From the Guardian — Alabama prisoners strike over 'horrendous' conditions — Prisoners at all 13 prisons in the Alabama department of corrections system started striking from their prison service jobs on Sept. 26, demanding improvement to conditions.
---
TODAY'S MUST-READ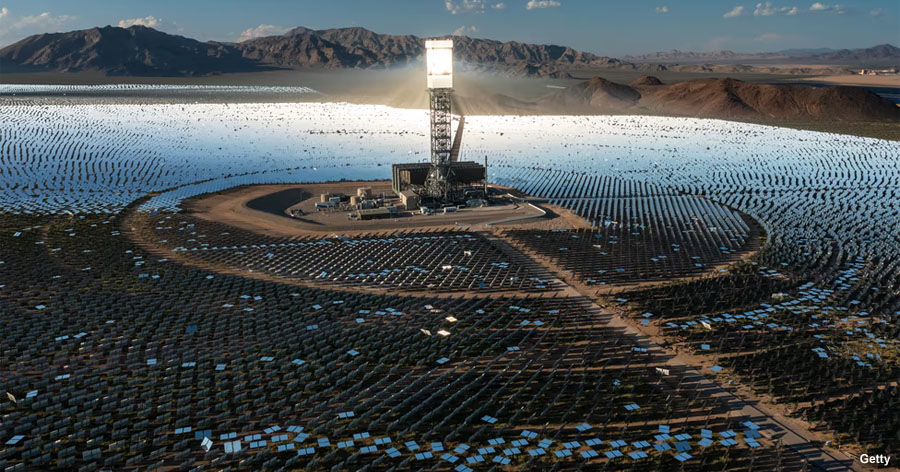 ► From The Atlantic — The climate economy is about to explode — Late last month, analysts at the investment bank Credit Suisse published a research note about America's new climate law that went nearly unnoticed. The Inflation Reduction Act, the bank argued, is even more important than has been recognized so far: The IRA will "will have a profound effect across industries in the next decade and beyond" and could ultimately shape the direction of the American economy, the bank said. Among the report's points: 1) the IRA might spend twice as much as Congress thinks, 2) the U.S. is "poised to become the world's leading energy provider," the bank says… Perhaps rosiest of all was the bank's view of major risks to the IRA. The bill passed with not even a single Republican vote, but the bank concludes that the GOP is relatively unlikely to repeal the law, even if they take the White House in 2024. That's because it would hurt their own voters most: "Republican-leaning states are likely to see the most investment, job, and economic benefits from the IRA," the report claims. Instead, the IRA is most likely to stumble because America still struggles with building out its energy infrastructure: The country might not be able to get government approval to permit enough power lines, green infrastructure, and carbon-injection wells for the law to matter.
---
The Stand posts links to Washington state and national news of interest every weekday morning by 10 a.m.
WASHINGTON IS A UNION STATE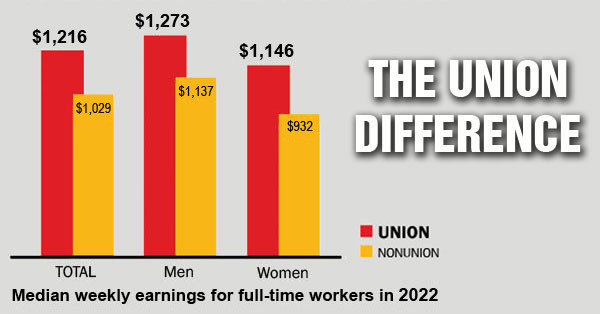 CHECK OUT THE UNION DIFFERENCE in Washington state: higher wages, affordable health and dental care, job and retirement security.
FIND OUT HOW TO JOIN TOGETHER with your co-workers to negotiate for better working conditions and respect on the job. Or go ahead and contact a union organizer today!