As long as it takes | Right to strike at risk | Refuse to quit
Wednesday, October 5, 2022
---
LOCAL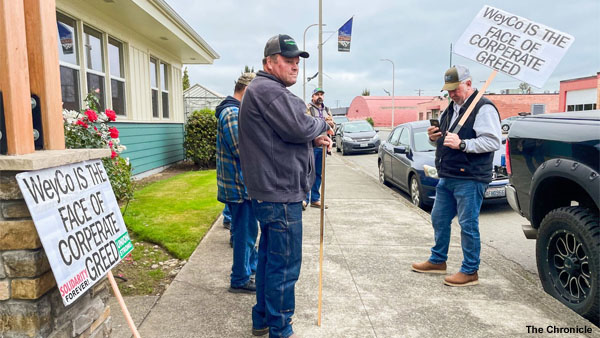 ► From the (Centralia) Chronicle — Weyerhaeuser strike continues into 4th week; employees to vote on latest proposal — The fourth week of Weyerhaeuser employees' strike began with workers preparing to vote on the company's latest contract proposal.  But because the terms are still short of what the workers demand, Lewis County's Weyerhaeuser employees expect their fellow union members to vote down the proposal and continue the strike. While picketing outside a company research facility on Pearl Street in Centralia on Tuesday, Weyerhaeuser mechanic Wayne Pace said:
"We want something better. So we're just kind of hanging tough here and holding our ground, you know? And as long as it takes, we're going to hang around until we get something that's worth voting 'yes' on."
The Stand (Sept. 23) — As strike drags on, support Weyco workers
TAKE A STAND — Here's how you — and your union — can show solidarity with the IAMAW strikers at Weyerhaeuser:
1) Contribute to this GoFundMe fundraiser to support families of striking Weyerhaeuser workers who are experiencing hardship.
2) Please sign this petition to tell Weyerhaeuser: Timber workers and their families deserve living wages, good health care, and a secure retirement!
3) Join picket lines at Weyerhaeuser facilities and donating food/supplies at the these locations.
► From KFLD — Fred Meyer workers in Richland reach first ever union agreement — For the first time, Richland Fred Meyer workers (UFCW 3000) have bargained a contract with management over a variety of issues. Store workers have reached their first-ever tentative agreement for improvements in store security, health and safety, and higher wages.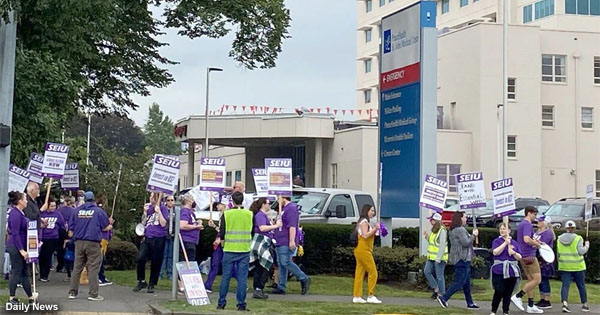 ► From the (Longview) Daily News — PeaceHealth St. John staff, supporters picket for fair wages Tuesday in Longview — Dozens of workers and supporters clad in purple picketed outside PeaceHealth St. John Medical Center early Tuesday afternoon, calling for wage increases amid strained staffing levels. SEIU Local 49 held informational pickets at St. John in Longview and PeaceHealth Sacred Heart locations in Eugene and Springfield, Ore., "to show power and unity and send a message to management that we deserve a good contract." The union represents about 700 St. John employees, including CNAs, secretaries, medical assistants, pharmacy technicians, cooks, janitors, and other staff.
► From the Seattle Times — WA hospitals still face record financial losses; more service cuts expected — Washington hospitals faced another round of record financial losses in the second quarter of 2022 as health care systems continue to recover from the pandemic, prompting some service cuts in parts of the state.
---
MINIMUM WAGE



► From the KOMO — Seattle's minimum wage to increase to $18.69/hour in 2023 — Seattle's minimum wage is set to increase by $1.42 starting Jan. 1, 2023, according to the city's Office of Labor Standards. The minimum wage is currently $17.27/hour for large employers (501 or more employees) and $15.75/hour for smaller employers (500 or fewer employees) where employees either make $1.52/hour in tips or the employer pays $1.52/hour toward medical benefits. In 2023, the minimum wage will increase to $18.69/hour for large employers and $16.50/hour for smaller employers.
The Stand (Sept. 30) — State minimum wage adjustment protects workers, communities — WSLC President Larry Brown:
"The voter-approved cost-of-living adjustment to our minimum wage ensures that workers and families don't fall further behind when inflation is eating away at paychecks. This adjustment will help them keep up with the higher costs of food, housing, transportation, and other basic necessities. It will also boost the economies of our local communities where these wages are spent. Washington voters approved these automatic adjustments to take the politics out of minimum wage policy, and it is working just as the people of Washington intended."
► From KXLY — 'It's just part of life': Minimum wage up to $15.74 an hour in Washington in 2023 — The minimum wage in Washington is going up $1.25 this January, rising to $15.74 an hour. "No I'm not worried about it," Robert Hemphill, owner of Chicken-N-Mo in downtown Spokane, said. "It's just part of life."
► From KIMA — Higher minimum wages sparks debate in Yakima — "As a business owner, I want to provide job, I want to provide security for my employees," said Dimitri Ray, owner of Alignment Co.
---
THIS WASHINGTON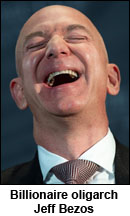 ► From the (Longview) Daily News — Amazon sues Washington's labor agency over alleged hazards — Amazon has sued the Washington State Department of Labor and Industries following disputes with regulators over citations and fines imposed on the company for worker safety issues. In the lawsuit, filed Monday in federal court for the Western District of Washington, Amazon asked a judge to prohibit L&I orders to remedy any types of workplace hazards during the company's pending appeal over the citations. Amazon argued in the lawsuit the agency has not proven any of its allegations, and requiring companies like it to remedy alleged hazards before that happens violates the company's due process protections.
► From the Yakima H-R — State proposes increases to workers' compensation insurance rates — The state Department of Labor & Industries proposed an 4.8% increase in workers' compensation insurance payments in 2023. All employers in Washington must purchase workers' compensation coverage through L&I or be self-insured. Workers' compensation covers medical care, wage and disability benefits for injured workers.
The Stand (Sept. 21) — L&I proposes 4.8% increase in 2023 workers' comp rates
► From Crosscut — WA offers $4K bonuses to combat homeless-service worker crisis — People working directly with homeless residents in Washington state can apply for short-term relief in a new $55 million program.
---
ELECTION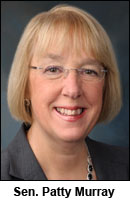 ► From the (Everett) Daily Herald — Sen. Patty Murray's effective leadership warrants reelection (editorial) — Murray has shown herself as a productive and pragmatic legislator and a trusted leader in the chamber who diligently maintains connections with constituents and the state as a whole to guide her work and deliver on the needs of the state and its residents… Readers will notice little detail in this editorial regarding Republican challenger Tiffany Smiley, her policy positions or her relevant experience. That was not the preference of the board, yet Smiley left us little choice… When Smiley logged on to the planned online interview, she read a prepared statement that was critical of Murray and critical of the Herald editorial board because we had agreed to separate interviews. After reading her statement, Smiley quickly left the remote meeting. She took no questions and provided no further information on her positions, priorities or experience.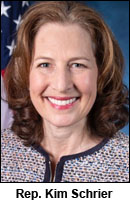 ► From the Seattle Times — With control of Congress at stake, Schrier is a must-win in 8th District (editorial) — Washington's 8th Congressional District is a crucial seat in the battle over control of Congress. Incumbent U.S. Rep. Kim Schrier, a Sammamish Democrat, is running for her third term. In terms of candidate quality, it's not even close. Schrier is running a solid campaign, just as she has effectively represented her rural and suburban constituents… Her opponent, self-described conservative businessman Matt Larkin, employs a campaign slogan repeated by many GOP candidates this year: "Make crime illegal again." It's a trite phrase, empty of substance, limited in its appeal. Larkin did not participate in the editorial board's endorsement process.
EDITOR'S NOTE — Both Murray and Schrier have been endorsed by the Washington State Labor Council, AFL-CIO.
---
THAT WASHINGTON
► MUST-READ from HuffPost — New Supreme Court case could weaken unions' ability to strike — The case, Glacier Northwest Inc. v. International Brotherhood of Teamsters, revolves around a 2017 labor dispute involving unionized drivers at a concrete company in Washington state. Glacier Northwest filed a lawsuit to force the union to compensate it for ready-mix concrete it claims the union destroyed intentionally by declaring a work stoppage. Washington state's Supreme Court ruled that the strike was arguably protected by federal labor law and that the company's claims should therefore be dismissed, leaving the dispute under the federal National Labor Relations Board. But Glacier Northwest and conservative groups argue that federal labor law should not preempt the company's claims and that it should be able to sue the Teamsters in state court. Labor lawyers said a U.S. Supreme Court decision against the Teamsters could open unions up to lawsuits by employers seeking to recoup costs associated with strikes. That, in turn, would make workers more hesitant to go on strike to improve pay and working conditions, thereby weakening unions' most powerful weapon: the ability to withhold labor.
► From The Hill — Several conservative Supreme Court justices appear open to narrowing Voting Rights Act protections — Several of the Supreme Court's conservative justices on Tuesday seemed open to raising the legal bar for challenging electoral maps under the Voting Rights Act, which could have the effect of narrowing protections for voters of color.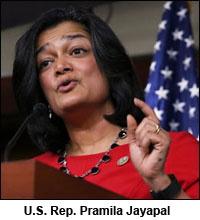 ► From KUOW — 30 Congress members send letter to Starbucks, urging cooperation with unions — Members of Congress are urging Starbucks to work with the unions that have sprung up at nearly 250 stores in the United States, saying they're concerned about reports of withheld pay and other accusations of union busting. A letter signed by 30 lawmakers was sent to Starbucks CEO Howard Schultz on Oct. 3. Rep. Pramila Jayapal of Seattle is the only Washington House member to sign the letter.
The Stand (Oct. 4) — Jayapal joins lawmakers urging Starbucks against union-busting
EDITOR'S NOTE — A related story…
► From Bloomberg — Starbucks fires activist barista for refusing to remove anti-suicide pin — A Starbucks barista says he was fired for wearing a mental health awareness pin — a move the company's union claims is part of a purge of labor activists. The fired barista, Will Westlake, is also a prominent union organizer at one of the first three cafes around Buffalo, New York, that petitioned to form a union last year.
► From Politico — Flight attendants guaranteed 10 hours' rest under new FAA rule — The Federal Aviation Administration announced on Tuesday that it has finalized a rule to ensure that flight attendants get more rest between work days — no less than 10 hours. "Proper rest is critical for flight attendants to do our work as aviation's first responders," AFA-CWA President Sara Nelson said following Tuesday's announcement. "Flight attendants need this rest to do our jobs."
► From HuffPost — Employers scale back job openings as Federal Reserve attacks inflation — Reduced openings are a clear sign that the Fed's anti-inflation strategy is taking effect — but also a potential omen of economic hardship to come.
► From the Washington Post — Mounting intimidation against members of Congress threatens us all (editorial) — "I wouldn't be surprised if a senator or House member were killed." That was the chilling comment from Sen. Susan Collins (R-Maine) about escalating threats of violence and other intimidating acts against members of Congress.
---
NATIONAL
► From Freight Waves — Railroad executives want to eliminate conductors — and exhausted rail workers are terrified — Norfolk Southern, like most Class I railroads in the U.S., is looking to whittle down crews to one person. Most freight trains in the U.S. currently have a conductor and engineer on board. The conductor typically monitors and stages freight cars, while the engineer monitors the speed and condition of the engines pulling those cars. If the railroads get their way, freight trains may run with just engineers on board. And that terrifies workers.
► From the Daily Star — NY labor commissioner OKs farm overtime change — State Department of Labor Commissioner Roberta Reardon on Friday issued an order accepting the recommendation of the Farm Laborers Wage Board to lower the current 60-hour threshold for overtime pay to 40 hours per week by Jan. 1, 2032, allowing 10 years to phase in the new threshold.
► From KMUW — More than 600 nurses in Wichita could form a union — Nurses at Ascension Via Christi St. Francis hospital in Wichita have filed for a union election. If successful in their union drive, about 625 nurses will form a new bargaining unit with the National Nurses United (NNU).
---
REFUSE TO QUIT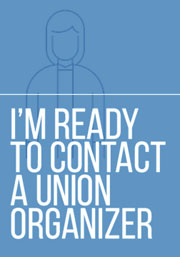 ► From Jacobin — The best solution to fixing your crappy job is a union (by David Borer) — It's no mystery why millions of workers are quitting their jobs: pay is low, conditions are terrible, and on-the-job disrespect is rampant. But the best way to transform a terrible job isn't to leave it — it's to organize a union.
EDITOR'S NOTE — Ready for a real voice at work? Get more information about how you can join together with co-workers and negotiate for better pay, benefits and working conditions. Or go ahead and contact a union organizer today!
---
The Stand posts links to Washington state and national news of interest every weekday morning by 10 a.m.
WASHINGTON IS A UNION STATE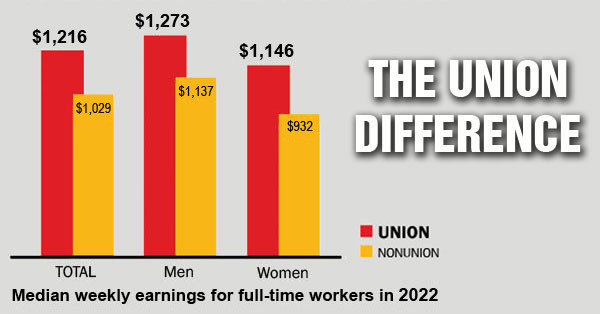 CHECK OUT THE UNION DIFFERENCE in Washington state: higher wages, affordable health and dental care, job and retirement security.
FIND OUT HOW TO JOIN TOGETHER with your co-workers to negotiate for better working conditions and respect on the job. Or go ahead and contact a union organizer today!