Librarians get loud | AFL-CIO vs. H-2B | No art without art workers
Friday, October 14, 2022
---
LOCAL
The Stand (Oct. 13) — UW Libraries and Press staff on strike Thursday
► From the Seattle Times — Why University of Washington librarians went on strike for the day — Librarians at the University of Washington didn't show up for work Thursday, taking a stand against what say are low wages and tactics by the university to stall contract negotiations. Members of SEIU 925, which has about 120 librarians and press workers, authorized a one-day strike on Tuesday in hopes it would push UW officials to speed up negotiations. The union was certified in June 2021, and union leaders have been in contract negotiations for a year.
► From KIRO — UW Librarians hold 1-day strike, demand higher wages
► From the Kitsap Sun — St. Michael Emergency Department director exits as ER issues continue to mount — Mike Hastings, the interim leader of St. Michael Medical Center's beleaguered emergency department has left the job, leaders of the Virginia Mason Franciscan Health hospital confirmed Thursday. The departure comes at a time when staffing shortages and an electronic records outage are exacerbating chronic delays for care in Kitsap County's only emergency room.
► From the Yakima H-R — EEOC sues Monson Fruit in federal court for sex discrimination, retaliation — A lawsuit filed in federal court accuses Monson Fruit Co. of Selah of discriminating against an employee based on her sex, and retaliating against her and her husband.
► From the Peninsula Daily News — Port Townsend Paper mill, parent firm purchased — Port Townsend Paper Corp., one of Jefferson County largest employers with more than 300 workers, has been acquired by Atlas Holdings, a private investment and equity firm located in Greenwich, Conn.
---
ANTI-TRUST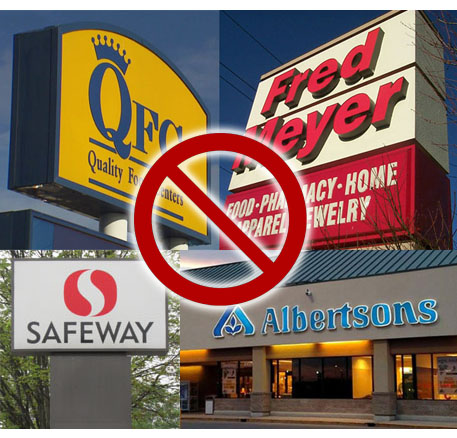 ► From the AP — Kroger seeks to create grocery giant in $20B Albertsons bid — Two of the nation's largest grocers have agreed to merge in a deal they say would help them better compete with Walmart, Amazon and other major companies that have stepped into the grocery business. Cincinnati-based Kroger operates 2,800 stores in 35 states and Boise-based Albertsons operates 2,220 stores in 34 states. Together the companies employ around 710,000 people.
TODAY at The Stand — UFCW locals decry proposed Kroger-Albertsons merger — Grocery unions say proposed merger would be "devastating for workers and consumers," and call on anti-trust regulators to block it.
► From the Washington Post — Kroger says it will buy Albertsons in bid to create grocery empire — The deal to merge Kroger and Albertsons, which are already two of the largest grocery chains in the U.S., is likely to attract antitrust scrutiny from federal regulators who have been keeping an eye on industry consolidation.
---
THAT WASHINGTON
► From the AFL-CIO — AFL-CIO calls for sweeping reforms of H-2B visa program — AFL-CIO President Liz Shuler on the recent announcement by the Department of Homeland Security that it plans to increase the number of available H-2B visas:
"Seasonal workers are on the front lines, and these jobs should be good, union jobs with fair wages and safe working conditions. However, the current structure of the H-2B program has enabled rampant and often egregious abuse. Continued increases in the number of visas without improved safeguards put migrant and U.S. workers alike at unacceptable risk."
► From the AP — Millions should watch for IRS letter with instructions to claim tax credit checks, stimulus payments — More than 9 million people and families who did not receive their advance child tax credit checks, stimulus payments and other tax rebates will soon get a letter from the IRS to claim their money.
► From Reuters — Kavanaugh says overtime pay rules may be invalid — U.S. Supreme Court Justice Brett Kavanaugh has seemed to invite a legal challenge to World War II-era regulations exempting certain workers from overtime pay, in a case involving an oil rig supervisor who was paid a daily rate but earned more than $200,000 a year.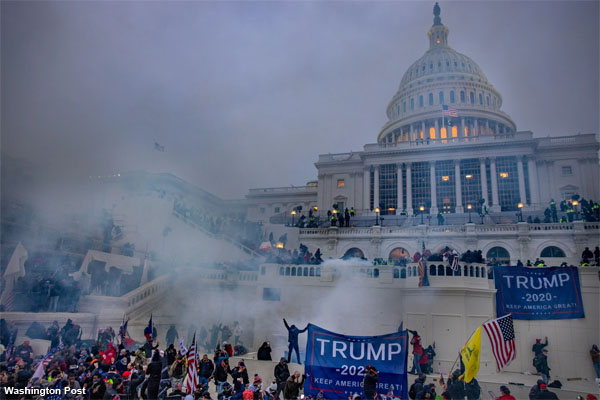 ► From the Washington Post — House Jan. 6 committee votes to subpoena Trump in finale surprise — The House committee investigating the Jan. 6, 2021, attack on the U.S. Capitol issued a surprise subpoena seeking testimony from former president Donald Trump on Thursday, a challenge with little historical precedent that members said was a necessary final act before the panel concludes its work. Combining a mix of new evidence gathered by the committee since July and testimony played at previous sessions, Thursday's hearing aimed to bolster a conclusion that members have hammered again and again: that the violence on Jan. 6 was the direct and predictable result of Trump's choices in the weeks after he lost his bid for reelection.
► From the Washington Post — The Jan. 6 hearings are over. Time to vote. (editorial) — The House committee investigating the Jan. 6 Capitol attack has driven home a conclusion that once would have been unthinkable, but now is inescapable: The president of the United States was directly responsible for an assault on the nation's government. Donald Trump dodged accountability for the attack on the U.S. Capitol when Senate Republicans acquitted him the following month in his second impeachment trial. But ordinary Americans can and should hold Trump and his enablers accountable.
► Meanwhile, today in America — Child incest victim denied abortion in Florida, forced to travel out of state — The middle school student was refused the procedure in Florida after she was impregnated by a relative.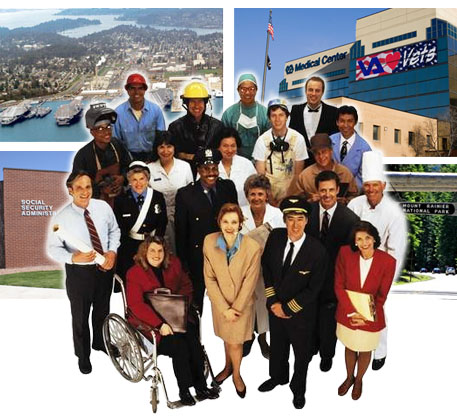 ► From Labor Notes — Federal workers need a functioning federal labor board (by Chris Dols, Mark Smith, and Morgan Stewart) — There's one urgent demand that we should all support: the confirmation of incumbent Ernest DuBester to serve another term at the Federal Labor Relations Authority. The FLRA governs federal labor relations, akin to what the National Labor Relations Board does in the private sector. In particular, the three-member board hears arbitration appeals and negotiability disputes. Without DuBester it's a split board—the two remaining members were appointed one by Trump, the other by Biden—and the confidence of federal unions in negotiating and enforcing agreements will be diminished.
► From the NY Times — Why Social Security's inflation protection is priceless (by Jeff Sommer) — Automatically adjusted lifetime income is rare and worth protecting.
---
NATIONAL
► From the AP — Quality of life concerns weigh heavily on rail contract vote — The lack of some benefits most American workers can readily count on, like paid sick leave and regularly scheduled weekends, is driving some railroad workers to veto contracts that include hefty raises and $5,000 bonuses.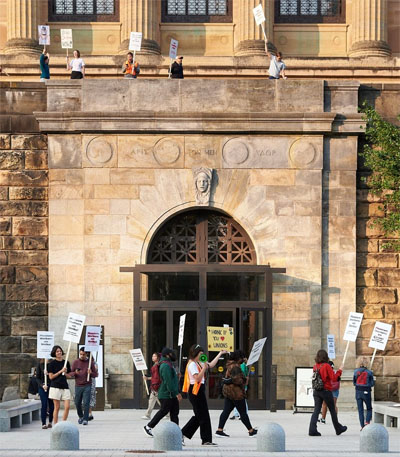 ► From the People's World — No art without art workers: Philly museum strike carries on — "The art museum is Philadelphia," curator Amanda Bock said. "There's no art without art workers, so if you enjoy coming to the museum, seeing art, you need to support the people who make that possible." Bock and 180 Philadelphia Museum of Art (PMA) curators, educators, archivists, and other art workers aren't feeling that support from one of the nation's largest, oldest, and most venerable institutions. So, workers struck the PMA on Sept. 26, demanding a voice at work, livable wages, affordable healthcare, and job security.
► From the Chicago Tribune — Chicago Field Museum employees announce union campaign — Museum workers at Chicago's Field Museum went public Thursday with a union campaign they said was driven in part by low wages, high turnover and a lack of transparency at the museum.
► From Vox — Amazon workers in upstate New York are fighting for a crucial second union win — The election at the ALB1 Amazon warehouse near Albany could prove the Staten Island union victory was no fluke.
► From the LA Daily News — Dodger Stadium workers ratify new labor contract — Wages for all workers will increase by at least $10 an hour, but many will see their hourly pay rise by $13.
EDITOR'S NOTE — How do raises like that sound to you? Get more information about how you can join together with co-workers and negotiate a fair return for your hard work. Or go ahead and contact a union organizer today!
► From Rolling Stone — Secretly Group Union earns contract in major milestone for indie music organizing — The SGU (OPEIU) announced: "This was a long and very difficult fight, but we could not be prouder to be the first independent label group union. We hope this is a beacon to other labels and other people struggling to work in music."
---
T.G.I.F.
► The aforementioned and unionized Secretly Group is one of the most prominent indie music companies in the country. It includes multiple record labels featuring dozens of great bands, including this one. Today also happens to be the 40th anniversary of Ronald Reagan declaring a "war on drugs," a policy that accelerated this country's mass incarceration targeting Black people. So after you watch this song, feel free to watch Ava Duvernay's brilliant 13th documentary on the subject (again).
---
The Stand posts links to Washington state and national news of interest every weekday morning by 10 a.m.
Short URL: https://www.thestand.org/?p=112024
Posted by
admin
on Oct 14 2022. Filed under
DAILY LINKS
. You can follow any responses to this entry through the
RSS 2.0
. Both comments and pings are currently closed.