Coming soon: Ballots | Inslee's new labor adviser | Taking on Supremes
Monday, October 17, 2022
---
LOCAL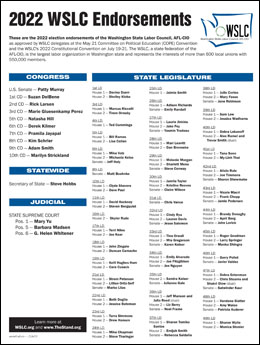 ► From the Bellingham Herald — November election ballots are going in the mail. Here's what to know. — Ballots will be sent to all registered voters starting Wednesday, Oct. 19, for what's more appropriately called a "voting period" or "election season," giving voters three weeks to consider their choices. But all ballots must be placed in an official drop box or postmarked, not simply mailed, by 8 p.m. Tuesday, Nov. 8.
EDITOR'S NOTE — Check out which candidates have earned the Washington State Labor Council's endorsement. For more information about voting, visit wslc.org/vote.
► From the Columbian — Patty Murray best choice for U.S. Senate (editorial) — Without the bombast of some of her Senate colleagues, Murray has consistently brokered deals, knifed through partisanship and delivered for her state and the nation.
► Editorials from the (Everett) Herald:
— DelBene a proven bipartisan legislator, leader — The five-term 1st District representative has worked for effective, responsive legislation.
— Larsen best choice for large, diverse 2nd District — U.S. Rep. Larsen's two decades of service have informed and prepared him to serve a changing district.
— Donaghy and Berg effective lawmakers for 44th — The two Democrats, in quick fashion, have proven themselves effective, thoughtful legislators.
— Lovick worthy of full term in state Senate for 44th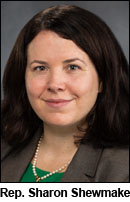 ► From the Cascadia Daily News — Shewmake, Rule, Timmons, Ramel for Legislature (editorial) — Voters who are focused on the skills, ability and experience of their legislator will conclude that Sharon Shewmake of Bellingham is by far the more capable candidate for State Senate in the 42nd District.
---
LOCAL

► From The Stranger — This week in worker conquests (by Conor Kelley) — Starbucks execs target pro-union workers, Uber Eats pays up $3.3 million, and Biden looks to end gig economy.
► From the Peninsula Daily Journal — Port Angeles School District approves contracts with three unions — The Port Angeles Paraeducator Association, the Port Angeles Educational Office Professionals and the Port Angeles School Employees all received one-year contracts that will expire Aug. 31, 2023.
---
AEROSPACE



► From the PS Business Journal — Boeing monthly deliveries rise as MAX, Dreamliner build momentum — Boeing in September delivered 51 commercial jets — hitting the 50-delivery monthly threshold for just the second time since the 737 Max was grounded in March 2019. And delivery activity last month, up 45% year over year, was paced by the Boeing aircraft with the most significant production ties to the Puget Sound area.
► From the PS Business Journal — Report: Boeing MAX extension not included in Senate defense bill — An extension to an important certification deadline for two new Boeing MAX jets appears to have been denied on an initial attempt in Congress to give the manufacturer more time. According to a report from Reuters, unidentified sources familiar with the Senate's new defense bill say the Boeing extension is not included in the legislation.
---
THIS WASHINGTON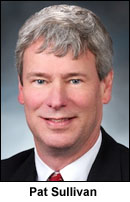 ► From the Olympian — Outgoing House Majority Leader named governor's new labor adviser — Beginning Monday, Oct. 17, Washington's House Majority Leader Pat Sullivan will join the governor's office as the Senior Policy Advisor for Labor. Sullivan's resignation from his seat in the House of Representatives was announced in an email from Gov. Jay Inslee's office to state reporters on Friday. Caitlyn Jekel, now the government affairs director for the Washington Employment Security Department, was the last person to fill the role.
---
THAT WASHINGTON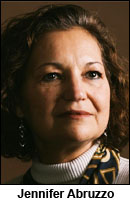 ► From the Washington Post — The lawyer who could deliver on Biden's wish to be the most pro-union president — Starbucks was forced to rehire baristas after firing them during a union drive at a store in Memphis. Las Vegas laundry service Apex Linen was forced to rehire workers it laid off involved in union organizing. And Amazon may soon be forced to rehire a warehouse worker it fired in Staten Island who co-led the first successful union campaign at the company in U.S. history. The lawyer who helped these workers get their jobs back this past year is Jennifer Abruzzo, 58, general counsel for the National Labor Relations Board, the agency tasked with protecting workers' rights to organize in the United States.
► From The Hill — Puerto Rico gets Jones Act waiver for liquified natural gas shipments — The U.S. Department of Homeland Security on Sunday approved a temporary waiver of U.S. cargo transport rules in order to provide Puerto Rico with liquefied natural gas as it recovers from Hurricane Fiona.
---
NATIONAL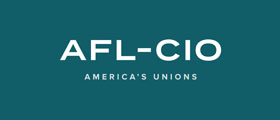 ► From HuffPost — AFL-CIO to invest millions in new worker organizing efforts — The AFL-CIO labor federation is increasing the fees paid by its member unions to fund more organizing and help restore union membership after years of decline. The federation's board voted to approve a new measure Wednesday that will raise the per-capita contributions each union makes based on the size of its membership. Once the phased increases are in place, they would bring in roughly $11 million annually, all devoted to organizing campaigns.
► From the Philadelphia Inquirer — Art museum staffers ratify first contract, look forward to returning to work — Striking members of the first union in the storied history of the Philadelphia Museum of Art overwhelmingly approved their first contract Sunday evening and prepared to return to their jobs Monday morning, concluding a historic 19-day walkout. "I love my job, and I'm really happy to go back to work," said Maia Wind, a graphics editor who has worked at the museum for 33 years and walked the picket lines for all 19 days since Sept. 26. She added:
"We were able to hold out for the contract that we deserve. We actually deserve a lot more, but we won the strike. We definitely won the strike. So we're going to go back and we're going to be very strong."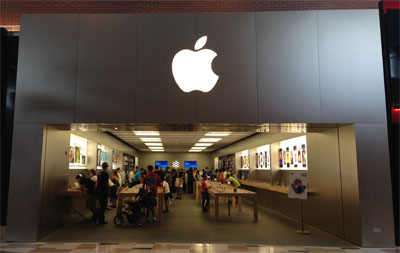 ► From the AP — Apple workers in Oklahoma vote to unionize in 2nd labor win — Workers at an Apple store in Oklahoma City voted to unionize, marking the second unionized Apple store in the U.S. in a matter of months, according to the federal labor board. Fifty-six workers at the store, located at Oklahoma City's Penn Square Mall, voted to be represented by CWA, while 32 voted against it.
► From Reuters — More U.S. companies charging employees for job training if they quit — Nearly 10% of American workers surveyed in 2020 were covered by a training repayment agreement, said the Cornell Survey Research Institute. The practice, which critics call Training Repayment Agreement Provisions, or TRAPs, is drawing scrutiny from U.S. regulators and lawmakers. National Nurses United said they did a survey that found that the agreements are "increasingly ubiquitous in the health care sector," with new nurses often affected. The International Brotherhood of Teamsters said in comments that training repayment demands were "particularly egregious" in commercial trucking.
► From the Vox — You can make more money if you know how much your job is worth — New pay transparency laws will help, but they still aren't enough to eliminate the pay gap.
EDITOR'S NOTE — Want real pay transparency? Get a Union contract! Get more information about how you can join together with co-workers and negotiate a fair return for your hard work. Or go ahead and contact a union organizer today!
► From the AP — Pilots at Germany's Eurowings start 3-day strike — Pilots at Eurowings, German airline Lufthansa's budget subsidiary, have started their second strike this month in a dispute over working conditions.
---
TODAY'S MUST-READ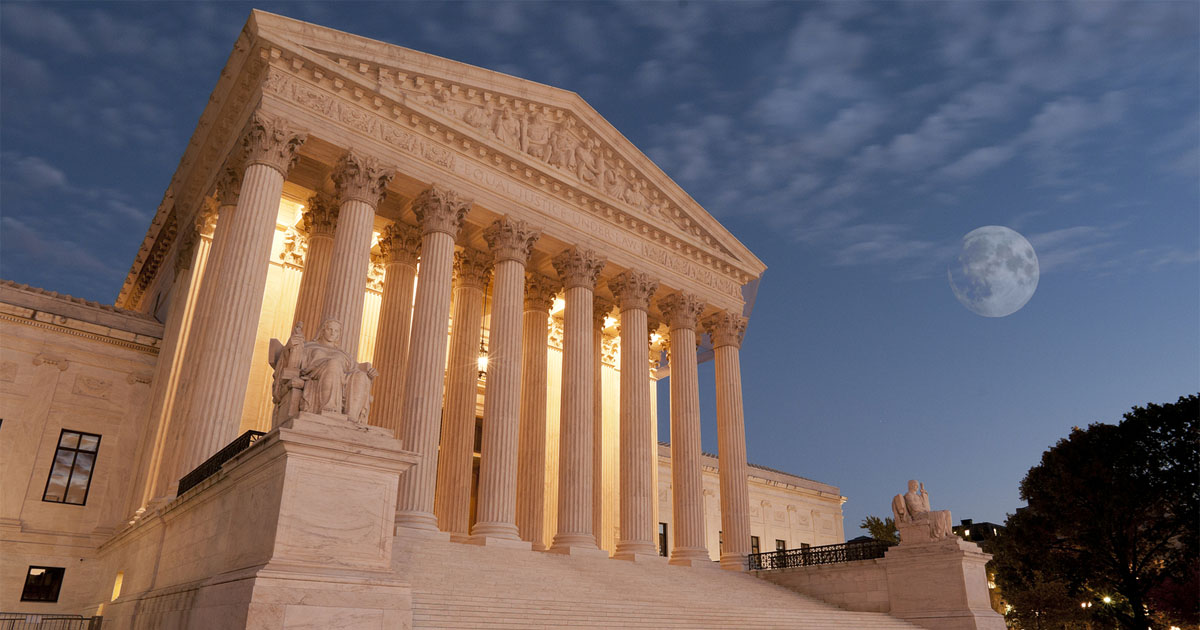 ► From the NY Times — How liberals should confront a right-wing Supreme Court (by Joseph Fishkin and William E. Forbath) — To persuade Americans that stern court-curbing measures are necessary, progressives must first convince enough Americans that the court is dead wrong about the Constitution — and that the national government has a constitutional duty to enact laws like the bill that passed the House last year protecting the right to join together and create unions, because otherwise, ordinary working Americans lack the political and economic clout to check the power of big business. Progressives should argue that the Constitution demands laws like these to stem the country's slide into oligarchy.
---
The Stand posts links to Washington state and national news of interest every weekday morning by 10 a.m.
Short URL: https://www.thestand.org/?p=112068
Posted by
admin
on Oct 17 2022. Filed under
DAILY LINKS
. You can follow any responses to this entry through the
RSS 2.0
. Both comments and pings are currently closed.