Albertsons cash-out | No-show Joe Kent | Rail deal not done
Thursday, October 27, 2022
---
LOCAL
EDITOR'S NOTE — Ready for a voice at work? Get more information about how you can join together with co-workers and negotiate a fair return for your hard work. Or go ahead and contact a union organizer today!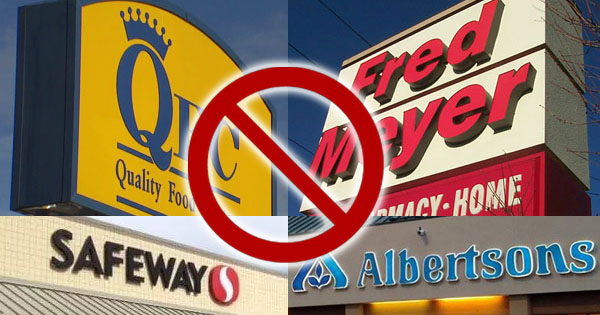 ► From the Seattle Times — Ferguson slams $4 billion dividend by Albertsons ahead of Kroger merger — Barely a week after Albertsons and Kroger announced a massive and "messy" grocery merger, a plan by Albertsons to pay investors a $4 billion dividend is drawing more fire from shoppers, workers and state officials, including Washington state Attorney General Bob Ferguson. On Wednesday, he joined counterparts in four other states and the District of Columbia in a letter urging Albertsons, which owns Safeway, and Kroger, which owns QFC and Fred Meyer, to delay the $4 billion dividend. Critics think the merger might result in higher consumer prices and job losses as the merged companies seek to raise profits by trimming costs.
► From the Guardian — Kroger-Albertsons merger could cause more U.S. food deserts, experts say — The proposed $24.6bn merger of Kroger and Albertsons could have dramatic consequences for customers, including higher prices for groceries and more food deserts, experts say.
The Stand (Oct. 14) — Grocery unions decry proposed Kroger-Albertsons merger — Unions say proposed merger would be "devastating for workers and consumers," and call on anti-trust regulators to block it.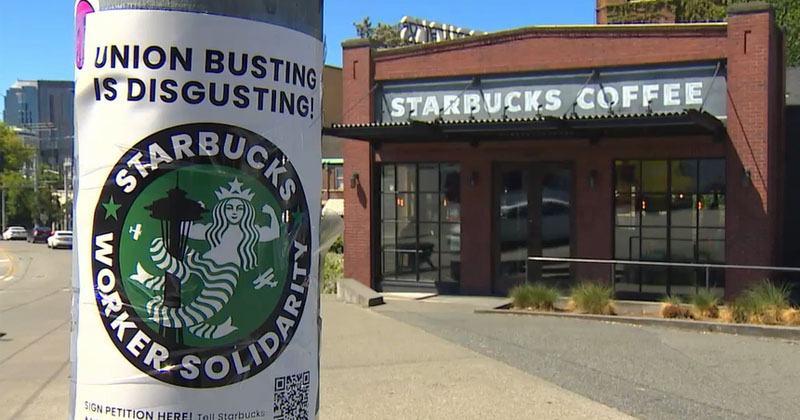 ► From KNKX — Starbucks' union battle comes home with labor law hearing — Coffee chain giant Starbucks is facing a National Labor Relations Board judge this week over allegations that it broke labor laws when it offered higher wages and other benefits exclusively to non-unionized workers, effectively dissuading workers at other stores from unionizing. In a federal building in downtown Seattle, attorneys for Starbucks and workers gathered on Tuesday to present opening arguments. The company has moved to dismiss the case. An NLRB judge is expected to make a ruling on that motion in the coming days.
► From KOMO — Starbucks union employees say company is penalizing them for being members — Dmitri Iglitzin is the attorney representing the union and said the company's actions are a violation of federal law. "Section 7 of the (National Labor Relations Act) gives the workers the right to seek to unionize without being retaliated against," Iglitzin said, adding:
"The remedy will be all the workers who did not get these benefit improvement, wage increases, some benefit changes, starting rollout of a 401K plan, with some minimal match, all workers that did not get it will get it."
► From Crosscut — Yakima, Spokane counties forfeit nearly $2M in federal rental aid — The U.S. Treasury pulled funds from jurisdictions that didn't meet the deadline to distribute at least 20% of their most recent allocation.
---
ELECTION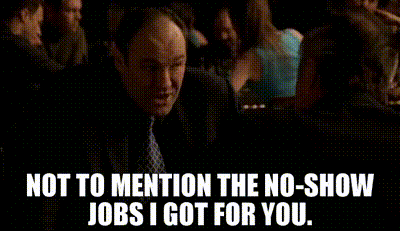 ► From the Daily Beast — MAGA House candidate Joe Kent never worked for his pay, ex-staffer says — A Washington state congressional candidate The Daily Beast caught misreporting his employer in 34 public statements and disclosures in fact never worked at all for his six-figure pay, his former campaign manager claims—just one perk the former staffer says the Republican enjoyed from his putative job. Kent's former campaign manager, Byron Sanford, said that Kent never dedicated a single hour to his reported role as a project manager for a tech firm. Nonetheless, the Trump-backed contender reported that he had earned a $122,110.36 salary in 2021 from a company called "American Enterprise Solutions," which he stated in an earlier filing was his full-time job.
► The union-busting Columbian plays catch-up — Joe Kent's employment comes under scrutiny — Republican 3rd Congressional District candidate Joe Kent found himself the focus of scrutiny this week after a report surfaced questioning whether the company he said he works for actually exists.
► From OPB — Joe Kent releases documents amid questions over who is paying U.S. House candidate's salary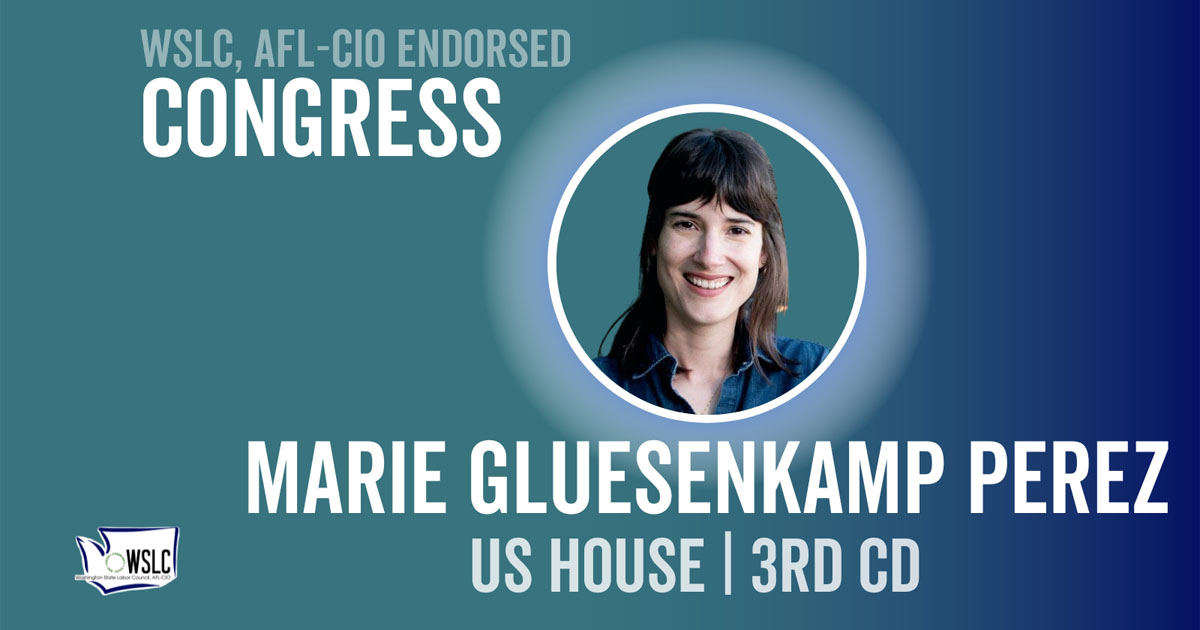 EDITOR'S NOTE — In the 3rd District race for U.S. House, the unions that comprise the Washington State Labor Council, AFL-CIO have endorsed a candidate whose job actually exists: auto shop co-owner Marie Gluesenkamp Perez.
► From the Seattle Times — Rep. Kim Schrier, challenger Matt Larkin battle for control of Congress — Schrier and Larkin offer a clear contrast for voters in the 8th District. Schrier, 54, is seeking a third term, saying she's a pragmatic centrist and pointing to accomplishments including steering tens of millions of dollars to local infrastructure projects and helping pass the largest climate-action bill in U.S. history. Larkin has made fears about crime a central issue, seeking to link Schrier to disorder in Seattle and efforts to defund the police. Schrier did not join such defunding calls. Larkin said he would support a federal ban on abortion, saying: "Absolutely, I don't believe in the exceptions… for rape and incest and things like that."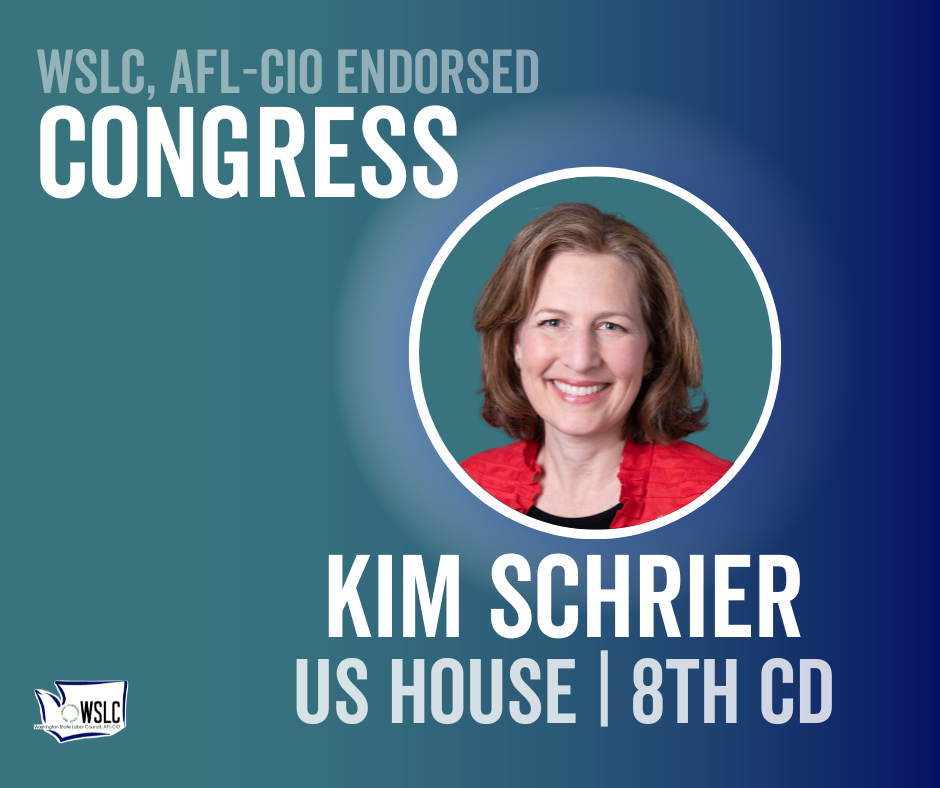 EDITOR'S NOTE — In addition to supporting government control of women's healthcare decisions and "things like that," Larkin recently told The (Everett) Herald that Washington's minimum wage should be cut by as much as half from its current $15.74/hour closer to the federal hourly minimum of $7.25.​ Washington's labor movement has proudly endorsed Dr. Kim Schrier in this race.

Learn more about the WSLC's election endorsements.
---
AEROSPACE



► From the Seattle Times — Amazon to open new Kirkland plant to build Project Kuiper satellites — Amazon plans to launch more than 3,000 satellites into low Earth orbit in order to provide high-speed, low-latency broadband to homes, schools, hospitals and businesses in places that don't currently have reliable internet connectivity. The new facility will create 200 highly skilled aerospace and manufacturing jobs.
TODAY at The Stand — SPEEA members OK change to organize outside Boeing, Spirit — Recognizing the importance of opening SPEEA to professionals outside The Boeing Company and Spirit AeroSystems, union members overwhelmingly approved a Constitutional Referendum to ease that process.
► From the Wichita Business Journal — Machinists union, Bombardier reach new deal for Wichita workers — The three-year contract covers more than 350 workers at Bombardier's Wichita facility.
---
THIS WASHINGTON
► From KIMA — First year Yakima School District teachers could earn $2,800 more with increase proposal — A new proposal from Superintendent Chris Reykdal would help increase pay for all school employees by six percent, which for first year teachers in the Yakima school district, would see a baseline salary rise by nearly $2,800.
---
THAT WASHINGTON
► From Roll Call — What's next for staffer unions on the Hill? — Staff for Rep. Cori Bush began voting to form a union Tuesday. The Missouri Democrat's team is expected to become the fifth unionized office since a congressional organizing campaign launched publicly this year.
---
NATIONAL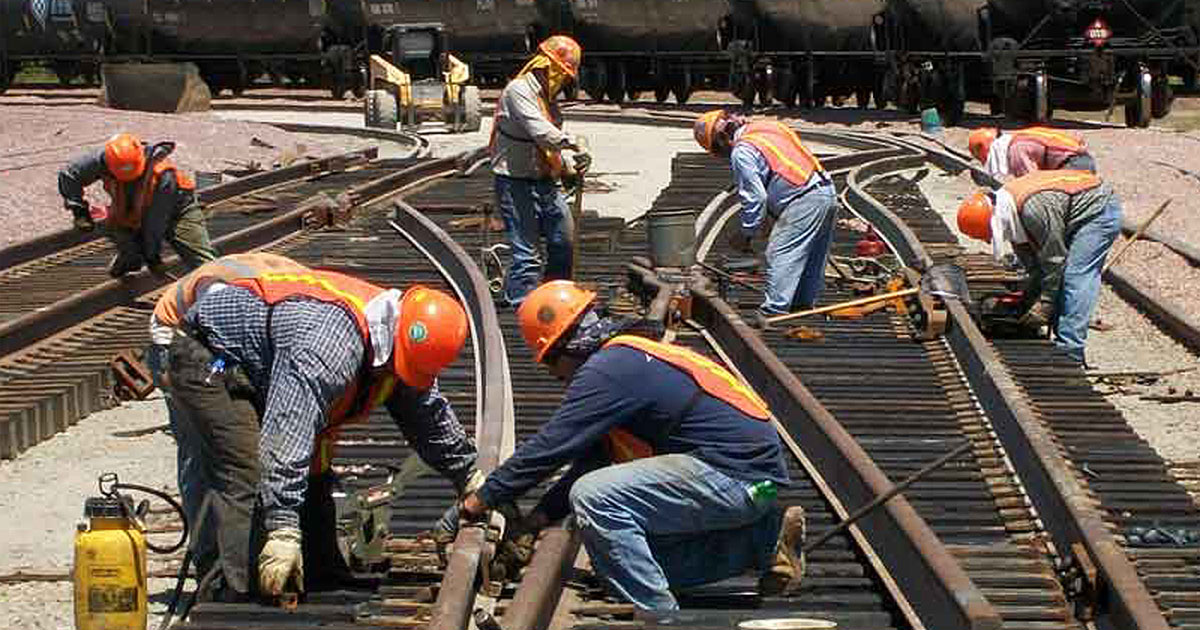 ► From the AP — Second railroad union rejects deal over lack of paid sick time, adding to strike worries — A second railroad union rejected its deal with the major U.S. freight railroads on Wednesday, reflecting workers' increasing frustration with the lack of paid sick time in the industry and adding to concerns about the possibility of a strike next month that could cripple the economy. The Brotherhood of Railroad Signalmen said nearly 61 percent of the workers who voted opposed the five-year contract even though it included 24 percent raises and $5,000 in bonuses. It is the second rail union to reject a deal this month.
EDITOR'S NOTE — Meanwhile…
► From Railway Age — Record quarterly results for Norfolk Southern — For the three months ended Sept. 30, Norfolk Southern posted railway operating revenues of $3.3 billion, up 17%, or $491 million, compared with the prior-year period, which the railroad attributed to a 20% increase in revenue per unit due to higher fuel surcharges and pricing.
► From Reuters — Shell posts $9.5 billion profit, plans to boost dividend — With a profit of $30.5 billion so far this year, Shell is well on track to exceed its record annual profit in 2008 of $31 billion. The strong earnings were likely to intensify calls in Britain and the European Union to impose further windfall taxes on energy companies as governments struggle with soaring gas and power bills.
EDITOR'S NOTE — Meanwhile, as corporate price-gouging and extraordinary profits fuel inflation, the Fed is intent on punishing the working class by manufacturing a recession to slow it down.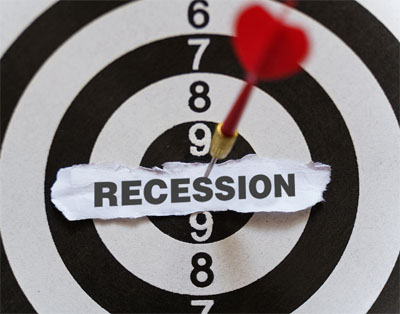 ► From the AP — U.S. economy returned to growth last quarter, expanding 2.6% — The U.S. economy grew at a 2.6% annual rate from July through September, snapping two straight quarters of economic contraction and overcoming punishingly high inflation and interest rates. Stronger exports and steady consumer spending, backed by a healthy job market, helped restore growth to the world's biggest economy. Still, the outlook for the economy has darkened. The Federal Reserve has aggressively raised interest rates five times this year to fight chronic inflation and is set to do so again next week and in December. Chair Jerome Powell has warned that the Fed's hikes will bring "pain" in the form of higher unemployment and possibly a recession.
► From the Guardian — Americans die younger in states run by conservatives, study finds — More liberal policies on environment, gun safety, labor, economic taxes and tobacco taxes associated with lower mortality.
---
The Stand posts links to Washington state and national news of interest every weekday morning by 10 a.m.
Short URL: https://www.thestand.org/?p=112306
Posted by
David Groves
on Oct 27 2022. Filed under
DAILY LINKS
. You can follow any responses to this entry through the
RSS 2.0
. Both comments and pings are currently closed.