Jesse Young's 'beatings' | Joe Kent's 'job' | The Fed's 'greatest harm'
Wednesday, October 26, 2022
---
ELECTION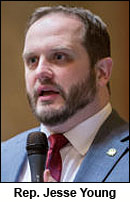 ► From the News Tribune — New ad highlights Washington candidate's past behavior against staffers — The new ad focuses on anti-abortion legislation that Rep. Jesse Young (R-Gig Harbor) co-signed and Young's co-sponsored legislation to end mail-in voting in Washington. It also touched on the former staffer's allegations against him. Young was restricted from having legislative assistants for a year. One former staffer referred to weekly calls with the legislator as "the weekly staff beating." Another staffer claimed she was called a vulgar name regularly.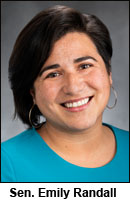 EDITOR'S NOTE — The Washington State Labor Council, AFL-CIO has endorsed Young's opponent in the 26th Legislative District Senate race, Sen. Emily Randall (D-Bremerton). Learn more about WSLC endorsements.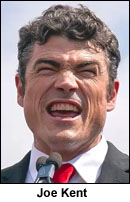 ► From the Daily Beat — MAGA candidate 'screwed up' employer's name 30+ times — A Donald Trump-backed congressional contender says he and his campaign just couldn't get the name of the company he works for right. Two days after The Daily Beast reported that American Enterprise Solutions—the company U.S. House candidate Joe Kent has identified as his employer on 34 political donations, two personal financial disclosures, and in at least one public appearance—did not appear to exist, the Republican asserted that he and his team had been saying and writing it wrong the whole time… His own former campaign manager said his gig is a "phantom job," and that Kent does little other than work to replace Rep. Jaime Herrera Beutler (R-WA).
► From Politico — Arizona measure could be a model for Democrats nationwide — Arizona voters could approve a measure designed to stop creditors from gouging people with medical bills. If the union-backed initiative passes, it is likely to be replicated in other red states where progressives have successfully pushed ballot measures to accomplish what conservative legislators will not, like expanding Medicaid, raising the minimum wage and establishing paid sick leave.
► From Politico — The next chapter of America's post-Roe, pro-weed, tax-the-rich movement is coming — Voters will be weighing in on ballot initiatives ranging from whether noncitizens are allowed to participate in local elections to striking slavery from state constitutions and making it easier to join a labor union.
► From the USA Today — Billionaire boost: Cash windfall fuels Republican Senate candidates as election nears — Republican Senate hopefuls are getting a big assist from billionaires in the congressional elections this year as the country's ultra wealthy line up behind key candidates crucial to capturing control of the Senate in November.
---
LOCAL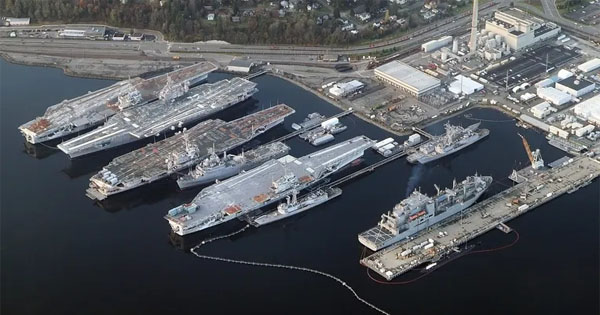 ► From Q13 — Puget Sound Naval Shipyard looks to hire 1,500 workers in weekend hiring fair — Puget Sound Naval Shipyard & Intermediate Maintenance Facility is holding the job fair from Oct. 27-28 at the Washington State Fairgrounds Expo Hall. The agency hopes to fill hundreds of entry-level and journey-level federal positions, all of them full time. The event will be from 10 a.m.–6 p.m. both days with positions to be filled in trades, engineering, administrative and resource management, acquisition and contracts, financial operations, information technology, and science and technology.
---
BOEING



► From Reuters — Boeing takes $2.8 billion hit in defense business, keeps cash flow goal — Boeing's ailing defense business on Wednesday recorded a $2.8 billion charge, but the U.S. planemaker stuck to its forecast of generating cash this year despite struggling to raise commercial jet production due to labor and supply shortages.
► From the Seattle Times — After Boeing reports a huge loss, Alaska Airlines orders more MAXs — Half an hour after Boeing reported the loss, Alaska Airlines softened the blow when it announced it is exercising options to purchase 52 Boeing 737 MAXs, the biggest Boeing airplane order in its 90-year history.
---
STARBUCKS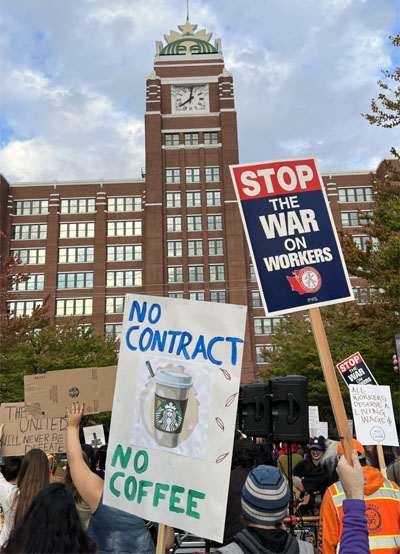 ► From the Seattle Times — Starbucks alleges union broke rules by recording talks in 5 places — Starbucks has filed charges with the NLRB alleging union representatives unlawfully recorded bargaining sessions for workers who couldn't attend, the company said Monday. The union announced Tuesday it is also filing charges with the NLRB, arguing Starbucks is failing to bargain in good faith. Within five minutes of the negotiations, company representatives walked out of the five collective bargaining sessions Monday, the first day of negotiations, after members of the Workers United labor union joined the meeting online. The labor union said in a tweet that Starbucks walking out "is simply a childish tactic for the company to delay bargaining even more."
EDITOR'S NOTE — By Starbucks own admission, the company agreed to virtual participation in bargaining sessions as a COVID-19 precaution, until suddenly Monday they didn't. This is not bargaining in good faith. It's illegal obstruction.
► From KUOW — Bargaining attempts still slow-going for Starbucks and its union baristas — The drive to unionize Starbucks baristas is approaching what may be a pivotal one-year mark. Union organizers scored a flurry of victories early on, but then stalled out as the coffee giant made moves to stem their momentum. The NLRB is exploring multiple complaints concerning those tactics. Meanwhile, tentative attempts to meet at the bargaining table resumed this week.
EDITOR'S NOTE — As for stemmed momentum…
EDITOR'S NOTE — Ready for a voice at work? Get more information about how you can join together with co-workers and negotiate a fair return for your hard work. Or go ahead and contact a union organizer today!
► From Patch — Starbucks workers strike over bedbugs in meatpacking district roastery — Employees of the flagship Reserve Roastery at 61 Ninth Ave., the first Starbucks in New York City to unionize, held a strike Tuesday.
---
THAT WASHINGTON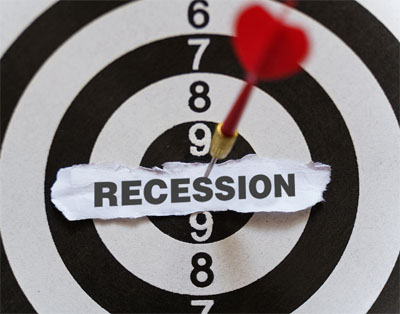 ► From The Hill — 'The greatest harm I could ever imagine': Organized labor blasts Fed rate hikes — Unions maintain that the central bank's rate hikes are divorced from the root cause of inflation, which is affecting many different countries across a huge range of goods and services. "Interest rate hikes will not address the cost-of-living crisis for American workers," wrote Carl Rosen, president of the United Electrical, Radio and Machine Workers of America. "Rather than throwing our country into a recession with interest rate hikes, our federal government should take other measures to alleviate the pain being felt by working people."
► From the NY Times — Republicans denounce inflation, but few economists expect their plans to help — Proposed tax and spending cuts by the G.O.P., which is making a push to take back Congress, are unlikely to bring down rapidly rising prices any time soon.
► From The Hill — A debt ceiling showdown in Congress could send U.S. economy into tailspin — Experts say a pledge by the GOP to use the debt ceiling as leverage, if they take a chamber of Congress, could lead to a partisan clash with devastating effects, should the government default.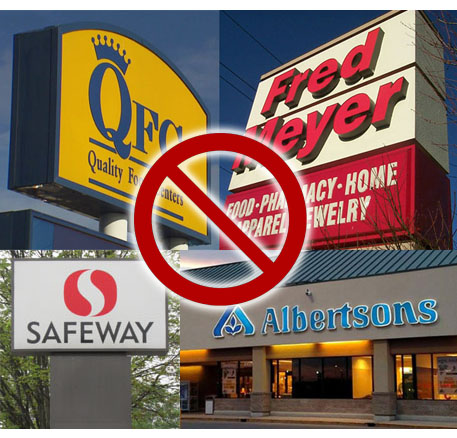 ► From HuffPost — Elizabeth Warren, Bernie Sanders lead opposition to Kroger-Albertsons merger — The senators sent a letter asking the FTC to oppose the $25 billion deal, calling the two grocery chains "anticompetitive and antiworker."
The Stand (Oct. 14) — Grocery unions decry proposed Kroger-Albertsons merger — Unions say proposed merger would be "devastating for workers and consumers," and call on anti-trust regulators to block it.
► From The Hill — White House ups 'Made in America' requirements for federal procurements — The Biden administration on Tuesday announced it will increase requirements for federally procured goods to be sourced domestically, a step officials say will boost U.S. manufacturing and supply chains. The administration will unveil an update saying that 60 percent of federally procured content must be made in the United States, up from 55 percent under the Buy American Act.
► From the LA Times — As temporary protected status settlement talks stall, more than 250,000 risk deportation — After more than a year of negotiation, settlement talks between the Biden administration and plaintiffs in a lawsuit over temporary protected status fell through on Tuesday, leaving more than 250,000 people at risk of deportation.
---
NATIONAL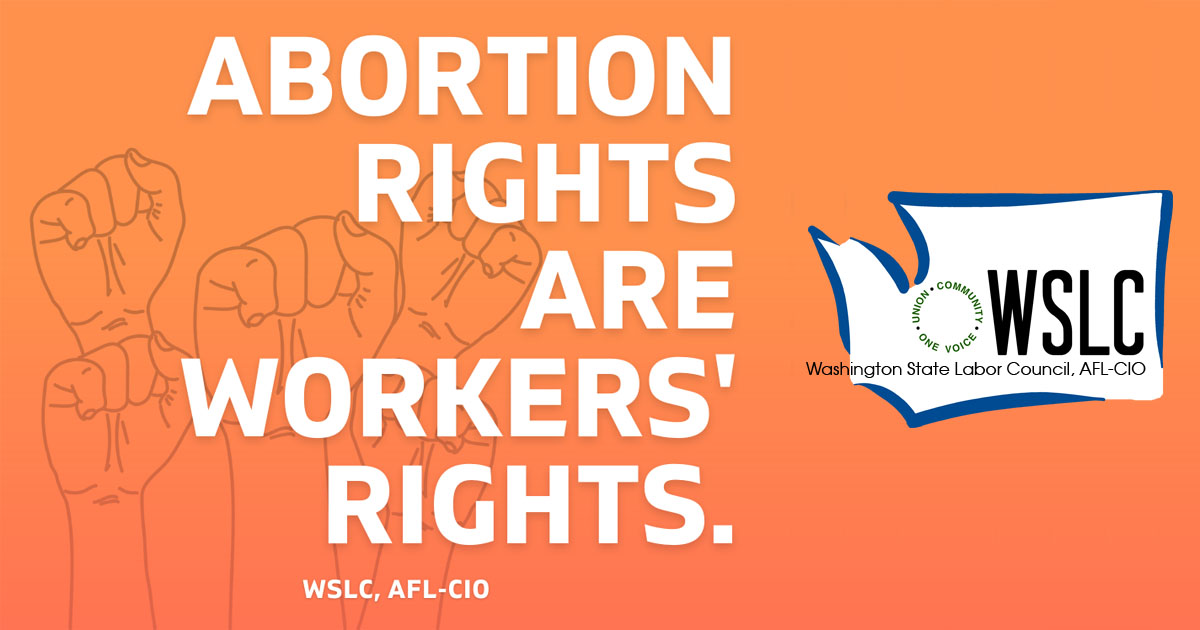 ► From the AP — Low-wage workers bear financial brunt of denied abortions — There are wide-ranging reasons why women may seek to terminate their pregnancies but for those struggling to make ends meet, finances are inevitably part of the calculation. Now many of them will be thrust into a circumstance they can't afford as abortion bans and restrictions take hold in half the country after the Supreme Court overturned the 1973 Roe v. Wade ruling guaranteeing abortion rights. Three-quarters of women who seek abortions were low-income, meaning they had a family income below or up to double the federal poverty level, according to a 2014 study. More than half already had children and many worked in physically demanding roles with fewer labor protections and less flexibility than higher-wage jobs.
The Stand (June 27) — Amid attacks on abortion rights, unions must fight back
► From the AFL-CIO — AFL-CIO on fatal school shooting in St. Louis — AFL-CIO President Liz Shuler:
"We extend our condolences to the families of Jean Kuczka, a dedicated physical education teacher and member of the American Federation of Teachers, and student Alexzandria Bell, who had a bright future and was just shy of her 16th birthday; we express our gratitude to the first responders for their bravery. Gun violence, which has no place in our schools or communities, has become far too common. Our educators, our children and their parents should not feel as though they are risking their lives each time they step foot into a classroom"
► From the Guardian — Amazon workers strike amid allegations of crackdown on unionization activities — Workers at Amazon are increasing pressure on the world's largest retailer with strikes and protests aimed at improving working conditions and wages as the company continues to fend off unionization efforts.
► From Bloomberg — NYC ordered to reinstate workers fired for COVID vaccine refusal — New York City was ordered to reinstate a group of sanitation workers fired for refusing to get a COVID-19 vaccine after a state court judge ruled the mandate was unlawful.
---
The Stand posts links to Washington state and national news of interest every weekday morning by 10 a.m.
Short URL: https://www.thestand.org/?p=112268
Posted by
David Groves
on Oct 26 2022. Filed under
DAILY LINKS
. You can follow any responses to this entry through the
RSS 2.0
. Both comments and pings are currently closed.