Weyerhaeuser TA | Grocery closures ahead | Starbucks walks out
Tuesday, October 25, 2022
---
LOCAL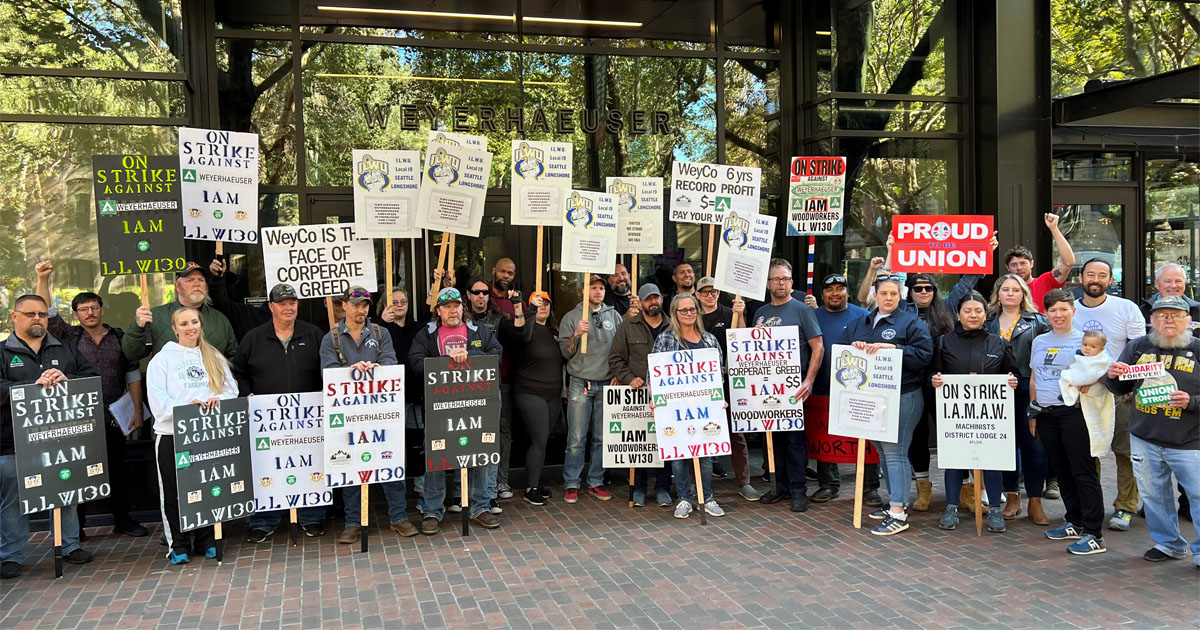 ► From the (Longview) Daily News — Weyerhaeuser, union leaders reach tentative agreement — Striking woodworker union members reached a tentative agreement with Weyerhaeuser on Friday after weeks of picketing, which could secure the largest wage increase for employees in the timber company's history. Workers from the 14 Weyerhaeuser mills across Oregon and Washington are scheduled to vote on the agreement by Thursday evening, said Brandon Bryant, the district business representative for the IAMAW District Lodge W24.
The Stand (Oct. 21) — Tentative agreement in Weyco strike; members vote next week
► From the union-busting Columbian — Evergreen Public Schools paraeducators reject contract — Members of the Evergreen Public School Employees large group union rejected a tentative contract offer from Evergreen Public Schools. The union — which represents an estimated 1,000 classified staff members in Evergreen, including about 650 paraeducators — announced in a press release Monday that members will be holding a rally outside the district's headquarters just before the board of directors' meeting at 5:15 p.m. Tuesday.
► From the PSBJ — Seattle Children's names new chief operating officer — The appointment of Jamie Phillips comes as hospitals across the country face higher staffing costs amid new union contracts, labor shortages and patient backlogs in the wake of the pandemic.
---
SOUTH OF THE BORDER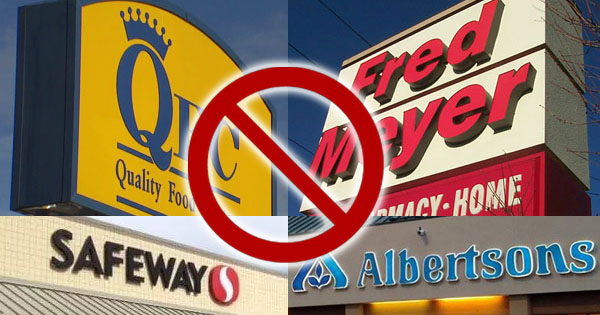 ► From the Oregonian — Kroger-Albertsons merger raises fears of store closures — The $24.6 billion sale would put Albertsons, Safeway, Fred Meyer and QFC under one corporate umbrella, and leave the chains with dozens of Oregon stores that could now be considered redundant. The Oregonian/OregonLive identified roughly 33 Kroger and Albertsons-owned stores across the state that sit within a mile of one another, including 20 in the Portland metro area. More than 100 are less than two miles apart.
The Stand (Oct. 14) — Grocery unions decry proposed Kroger-Albertsons merger — Unions say proposed merger would be "devastating for workers and consumers," and call on anti-trust regulators to block it.
---
THIS WASHINGTON



► From the Chinook Observer — State representative's wife dies in traffic accident — Well-liked Jamie M. Walsh, 58 of Aberdeen, wife of 19th District State Rep. Jim Walsh (R-Aberdeen), died in a traffic collision on Monday, Oct. 24. According to the Washington State Patrol, the collision occurred at about 10:40 a.m. Monday morning. It involved a 2005 Peterbilt truck with a fully loaded log trailer heading northbound on U.S Highway 101 and Walsh's southbound 2003 Chrysler 300M.
---
THAT WASHINGTON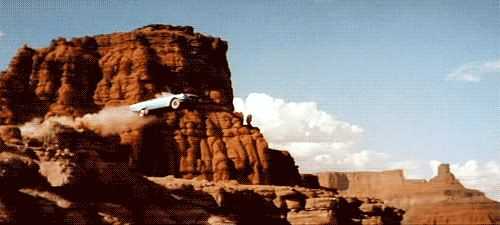 ► From the Washington Post — GOP debt ceiling threats set to revive brinkmanship with White House — Top Republican lawmakers say they'll try to use the federal debt limit to force President Biden to bargain if they win control of Congress, threatening to revive a form of high-stakes brinkmanship that could push the United States to default on its debt. Failing to raise the limit would lead to a catastrophic default that would rattle global financial markets and could risk throwing the U.S. into a recession, economists say. Biden slammed Republican officials who want to use the debt ceiling to force cuts to Social Security and Medicare, accusing them of threatening to "crash the economy" and refusing to give into those demands.
► From The Hill — Political, legal battle heats up over student loan forgiveness — The political and legal battle over President Biden's student loan forgiveness plan has hit its biggest roadblock yet with a temporary legal hold on the program leaving borrowers in further limbo. It has also opened up the potential for more opposition by Republicans.
► From the Washington Post — Social Security whistleblowers say they were sidelined for exposing fines — Two senior Social Security officials who exposed massive, unprecedented fines imposed on disabled and poor elderly people — prompting multiple inquiries and halting the practice — now say they've faced ongoing backlash from their supervisors for speaking out.
---
NATIONAL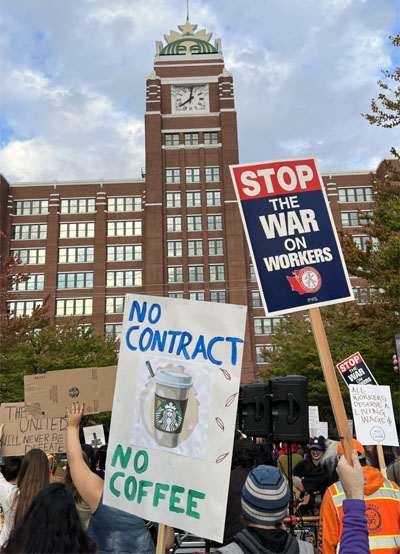 ► From Vice — Starbucks' negotiations with union stores begin and immediately collapse — Representatives of Starbucks walked out of five collective bargaining sessions with union members on Monday, and the company indicated it wouldn't resume bargaining if the union continued to allow workers to join remotely.
EDITOR'S NOTE — Starbucks Workers United tweets: "Starbucks had no problem bargaining virtually before. In fact, almost ALL of the bargaining we've done with the company had a virtual component. Starbucks is now trying to change the rules. Childish delay games are not a good look @Starbucks."
► From the AP — Tentative deal would boost pay for 8,000 Southwest workers — More than 8,000 customer-service workers at Southwest Airlines (IAMAW) would get raises of 16% to 25% over four years under a tentative contract, a sign of cost pressures facing airlines in a tight labor market.
► From Reuters — Teamsters union reaches national contract with Costco — The first-ever national agreement provides some 18,000 members with significant wage improvements over the next three years and a substantial increase in pension contributions by Costco, the Teamsters said.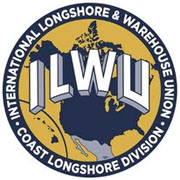 ► From Bloomberg — LA port leader says labor deal with Longshoremen months away — A labor deal between 22,000 dockworkers at West Coast ports and their employers may take several months to reach, but service disruptions while negotiations continue are unlikely, according to the chief of the Port of Los Angeles. The ILWU and the more than 70 employers represented by the Pacific Maritime Association began negotiating a new contract for 22,000 West Coast dockworkers in May, and have continued to do so after their previous deal expired July 1. The parties have said they're committed to avoiding a repeat of the nine months of disruptions and shipping delays that ensued when they last negotiated a full contract in 2014 and 2015.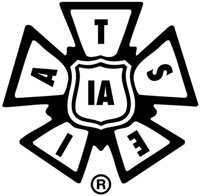 ► From Deadline — Netflix music supervisors seek NLRB election in order to be represented by IATSE — According to the union, Netflix' music supervisors "are joining together to set standards and address longstanding issues for those in the craft," including being treated fairly and equitably compared to their unionized co-workers; gaining access to Industry Healthcare and Retirement plans; standardizing pay rates to tamp down on discrimination and pay disparities, and more.
EDITOR'S NOTE — Are you ready for… more? Get more information about how you can join together with co-workers and negotiate for better wages, benefits, working conditions, and a real voice at work. Or go ahead and contact a union organizer today!
► From ABC News — 'An epidemic': Health care workers speak out about being violently attacked on the job — National Nurses United surveyed more than 2,500 nurses across the nation and found that 48% reported an increase in workplace violence. Jean Ross, a RN and the president of National Nurses United, said staffing is one of the biggest issues contributing to these incidents:
"Let's say you're just standing in line at a store, waiting for a clerk to help you, it's frustrating and the longer you stand there, the more frustrated you are. Now, pretend you're a patient, maybe you're in pain. You've got your light on, the nurse can't come there aren't enough nurses."
---
TODAY'S MUST-READ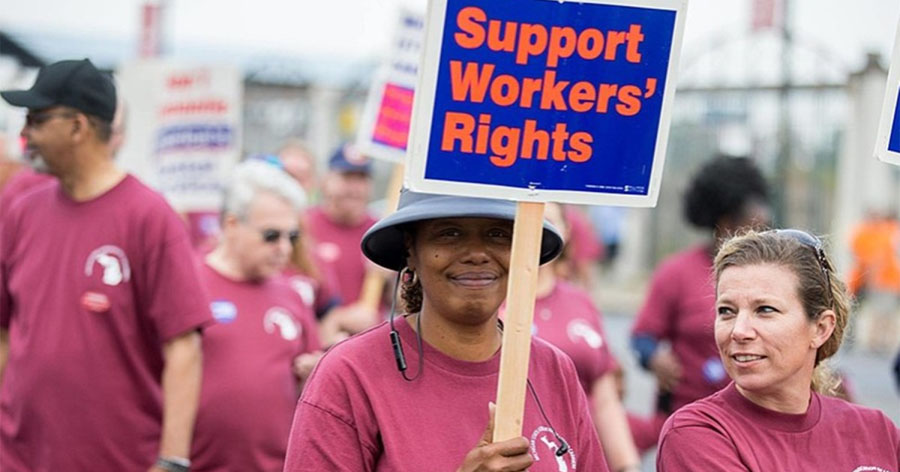 ► From the Guardian — Republicans want working-class voters — without actually supporting workers (by Steven Greenhouse) — After years of struggle, America's labor unions enjoy greater public approval than at any time in more than 50 years. Yet even as the Republican party seeks to rebrand itself as the party of the working class, its lawmakers, by and large, remain as hostile as ever toward organized labor. It doesn't look like that situation is about to change. With the midterm elections approaching, and many polls indicating that the Republicans will win control of the House, nearly all Republican lawmakers in Congress oppose proposals that would make it easier to unionize. It wasn't always this way. Two decades ago, there were 30 union-friendly Republicans in the House, but that number has dwindled to a handful, partly because many of the party's billionaire and corporate donors frown on pro-union Republicans.
---
The Stand posts links to Washington state and national news of interest every weekday morning by 10 a.m.
Short URL: https://www.thestand.org/?p=112246
Posted by
David Groves
on Oct 25 2022. Filed under
DAILY LINKS
. You can follow any responses to this entry through the
RSS 2.0
. Both comments and pings are currently closed.