KUOW picket today | Schrier's record of success | Labor's momentum
Monday, October 24, 2022
---
LOCAL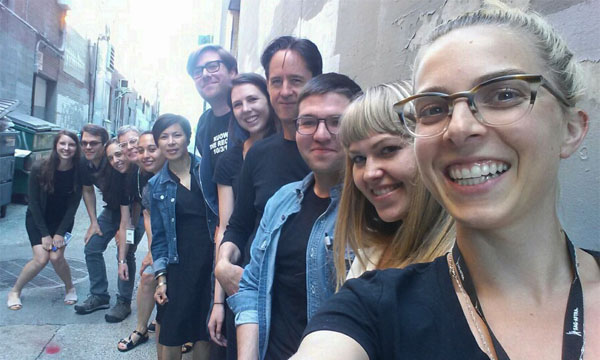 ► From SAG-AFTRA — KUOW journalists to picket today for livable wages — KUOW's unionized staff, including the familiar voices that bring you the news, will hold an informational picket Monday, Oct. 24, outside the KUOW studios. The SAG-AFTRA members are picketing to highlight the need for livable wages for all positions at KUOW.
TAKE A STAND — All union members and community supporters are invited to join them today from 12:30 to 1:30 p.m. outside 4518 University Way NE in Seattle's University District.
► From the Seattle Times — UW Medicine nurses latest to receive big raises in new labor contract — More than 2,000 UW Medicine nurses will soon receive massive raises after wrapping up contract negotiations with hospital administration last month and approving a new labor agreement this week. "This is really big," said Janet Bower, a registered nurse who works at UW Medicine's Montlake campus and served on the Washington State Nurses Association's bargaining committee. "I've been there 37 years and never seen a raise this large."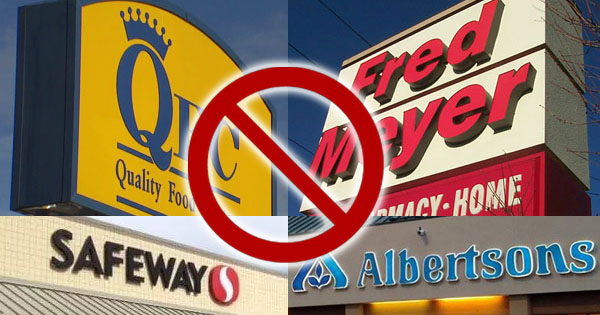 ► From KIRO — Grocery store unions push back on Kroger-Albertsons merger — UFCW 3000, UFCW 367 and Teamsters 38 are strongly opposing an upcoming dividend payment of $4 billion from Albertsons to shareholders, as well as the merger altogether. "People are having a hard time paying for food themselves, honestly. And seeing the companies that they work for giving away billions to shareholders is not well received," said UFCW 3000's Tom Geiger. He added that the money could have gone to lower store prices, better worker pay, and safer stores:
"They ought to be investing that back in the stores. They ought to be investing that in reducing prices for shoppers and they need to be investing it in increasing wages for some of these workers who are quite frankly not getting paid that much during the pandemic."
The Stand (Oct. 14) — Grocery unions decry proposed Kroger-Albertsons merger
► From the Seattle Times — Seattle Colleges' $14 million financial forecast flub frustrates staff — Administrators say that the community college district's budget gap ended up at around $3 million during the latest fiscal year — a drastically smaller amount than the estimated deficit of $17 million included in its initial 2021-2022 budget plan.  The news came as an unpleasant surprise for many who say the error has had a dramatic ripple effect throughout the college system this year, particularly in conversations with administration about staff pay, vacancies, and the future of some programs.
► From the PSBJ — Amazon to switch security vendors, resulting in 1,200 Seattle-area layoffs — A security company that contracts with Amazon is laying off 1,203 workers in Seattle and Kent beginning Dec. 19, according to a notice filed with the state of Washington. Amazon confirmed through a spokesperson the layoffs are a result of the company switching security vendors but didn't say what company would be Amazon's new vendor. All of the layoffs are at Amazon properties.
► From KIMA — Yakima Valley Memorial to be taken over by MultiCare Health — The hospital will become a part of MultiCare in early 2023 and its name will change to MultiCare Yakima Memorial Hospital at that time.
► From the PSBJ — Alaska Airlines posts record revenue, bolstered by strong travel demand
---
ELECTION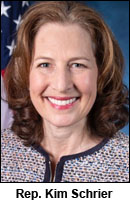 ► From Crosscut — WA race between Schrier, Larkin could shift power in Congress — Rep. Kim Schrier faces Republican challenger Matt Larkin in a contest that will shape the next congressional agenda: on government taxes and spending, on health care and the economy, on energy and environmental policy, and on protections for abortion. The race will also determine who holds Congress and its levers of power amid a 2024 presidential election that could again see attempts to overturn the voting results certified in the states.
The Stand (Oct. 19) — Got ballot? Check out labor's endorsements
► From the (Everett) Herald — Schrier has built a record of success for 8th (editorial) — Schrier, in her two terms, has produced a record of legislation and attention to her district that should be appreciated by the district's new voters in Snohomish County. Schrier fully ticks those boxes. Snohomish County voters in the new 8th District can confidently tick the box on their ballot for Schrier.
EDITOR'S NOTE — Schrier is also labor's endorsed candidate for U.S. Representative in the 8th District. See all of the WSLC endorsements. Why is this race so important? Read on…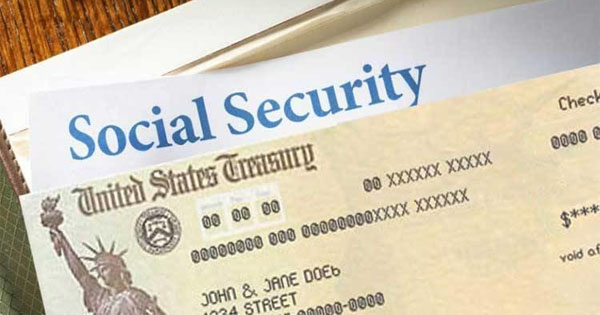 ► From Politico — House Republicans' 2023 forecast: Fiscal warfare — As the GOP prepares to take back the House, its right flank is raring to gut spending, upend the federal safety net and make Trump-era tax cuts permanent. Regaining the House majority in two weeks would undoubtedly lend Republicans more leverage in next year's biggest budget and spending battles, including an already messy fight with Democrats over lifting the debt ceiling. Some conservatives are already hellbent on using the debt limit and government funding to extract major concessions from Democrats, such as restoring federal spending caps or overhauling Social Security and Medicare.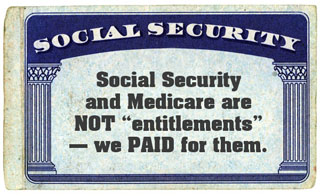 ► From the L.A. Times — Republicans promise to gut your Social Security, Medicare if they take power (by Michael Hiltzik) — It used to be a truism that no elected officeholders would dare to tamper with Social Security if they wished to keep their jobs. That must not be true any longer, judging from the surge in threats to the revered program coming from the GOP lately. In its latest manifestation, four Republicans angling to become chair of the House Budget Committee in a Republican House talked openly about holding the federal debt ceiling hostage to an agreement on "entitlements" — that is, Social Security and Medicare — plainly aimed at cutting benefits.
► From the Seattle Times — Patty Murray, Tiffany Smiley spar over crime, abortion, climate at Senate debate — "I hear my opponent over there saying, 'I'm 100% pro-life, don't worry,'" Murray said. "I've got to tell you, I was in the Senate. I saw Supreme Court nominees come in front of us and say to us, 'I'm pro-life, don't worry.' And look what happened." Murray accused Smiley of being willing to repeal the Affordable Care Act, after Smiley spoke critically of it.
TODAY at The Stand () — Sen. Murray 'proud to be a champion for unions' — Washington's labor-endorsed Sen. Patty Murray meets with workers to explain what's at stake in election.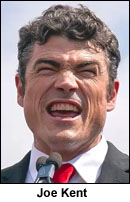 ► From the Daily Beast — Mystery surrounds company paying MAGA candidate's salary — As the Donald Trump-backed, alt-right-cozy Washington state congressional candidate Joe Kent tells it—in his public appearances and public filings—he made $122,110.36 last year as a "project manager" for a tech start-up called "American Enterprise Solutions." One problem: There's no record the company exists.
---
THIS WASHINGTON



► From the Seattle Times — Inslee's $1K COVID booster bonus largely unpopular, new WA poll shows — Overall, about 27% of poll respondents approved of the booster incentive, while about 22% thought the state should require the booster without an incentive and 35% disapproved of a bonus and requirement.
---
THAT WASHINGTON

► From Politico — Federal appeals court temporarily halts Biden's student debt relief program — The 8th Circuit Court of Appeals has issued an order that prohibits the Biden administration from "discharging any student loan debt" under its relief program until the court rules on an emergency request by Republican-led states to block the policy.
► From Vox — Why fighting inflation will disproportionately hurt Black workers — The Fed's rate hikes carry an implicit assumption: Double-digit Black unemployment is worth lower inflation.
---
NATIONAL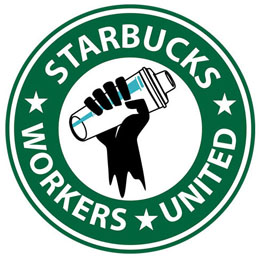 ► From The Hill — How Starbucks baristas spurred a new U.S. labor movement — Union membership stands at a historic low. Yet, more Americans approve of unions now than at any time since 1965, according to Gallup polls. Union support stands at 89 percent for Democrats and 56 percent for Republicans, marking the first time Gallup has found a majority of Republicans willing to rally around organized labor. Over the past year, workers have organized unions at blue-chip corporations with hipster credentials and progressive images: Starbucks. Trader Joe's. Chipotle. Amazon. REI. Apple. If the new labor movement has a public face, it is Starbucks, or, more specifically, the Starbucks logo, the smiling siren replaced by a defiant fist clutching what appears to be a venti iced latte. More than 250 Starbucks shops have unionized. The movement started last December in Buffalo.
EDITOR'S NOTE — Ready for a voice at work? Get more information about how you can join together with co-workers and negotiate a fair return for your hard work. Or go ahead and contact a union organizer today!
► From Bloomberg — Starbucks corporate workers doubt company values in internal poll — Starbucks' white-collar employees' faith in the coffee chain's ethics and social impact dropped to a historic low this year, according to an internal survey, with corporate staff voicing concern about the company's response to the union campaign spreading through its cafes.
► From the Washington Post — Labor movement's next big challenge: Keeping momentum as economy slows — With 21 months of strong job gains, the tight labor market has resulted in unusual worker shortages across many sectors over the past year, giving workers more leverage with employers. However, as the economy teeters toward a downturn in coming months, the window for cementing more victories could be narrowing.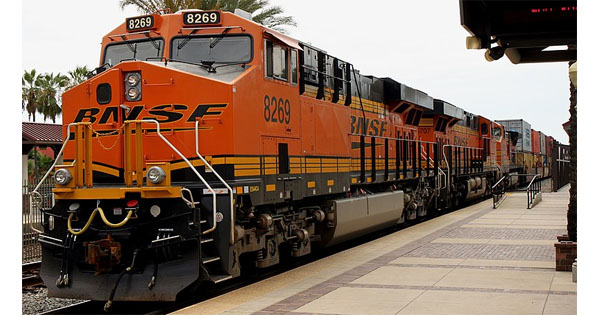 ► From the AP — Railroads reject sick time demands, raising chance of strike — The major freight railroads appear unwilling to give track maintenance workers much more than they received in the initial contract they rejected last week, increasing the chances of a strike. The railroads took the unusual step of issuing a statement rejecting the Brotherhood of Maintenance of Way Employes Division union's latest request to add seven days of paid sick time on top of the 24% raises and $5,000 in bonuses they received in the first five-year deal.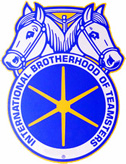 ► From the IBT — Teamsters ratify first-ever national contract at Costco — The Teamsters made history Friday, securing a new master agreement protecting more than 18,000 workers at Costco nationwide. Ballots were counted before an independent observer in Portland, Ore., and the agreement was overwhelmingly ratified by a vote of 72 percent with record-high voter turnout from the membership. Teamsters General President Sean M. O'Brien:
"This is an earth-shaking win for Costco workers and the American labor movement. Corporations like Sysco, UPS, and Amazon remain on notice."
► Also from the IBT — Teamsters victorious at Sysco — After months of all-out economic warfare between Sysco and Teamsters across the country, workers at Sysco Boston voted overwhelmingly, 215-2, in favor of a record-breaking agreement, successfully ending the strike with a resounding victory for more than 300 members of Local 653 in Plympton, Mass.
► From the People's World — National Nurses United adds 42k as New York State Nurses join — National Nurses United added 42,000 new members on Oct. 20, as the independent New York State Nurses Association joined it. The unity, approved by NYSNA convention delegates, increases NNU to more than 220,000 RNs nationwide.
► From the Fresno Bee — Corn Nuts workers in Fresno end strike over benefits, wage. Here's what they won. — Workers (BCTGM) at the Corn Nuts factory in Fresno are returning to work with better health care benefits and a 75-cent per hour raise after ending a two-month strike at the Hormel-owned business.
► From Jacobin — A new doctors' union in the South is a model for healthcare organizing — Doctors' unions are rare in the US, and unions comprised of both physicians and other medical providers are even rarer. But in North Carolina, a group of medical providers has successfully organized an interprofessional union.
---
The Stand posts links to Washington state and national news of interest every weekday morning by 10 a.m.
WASHINGTON IS A UNION STATE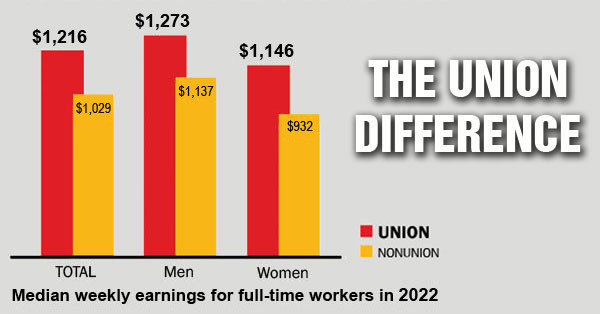 CHECK OUT THE UNION DIFFERENCE in Washington state: higher wages, affordable health and dental care, job and retirement security.
FIND OUT HOW TO JOIN TOGETHER with your co-workers to negotiate for better working conditions and respect on the job. Or go ahead and contact a union organizer today!