State sues to block Albertsons cash-out with merger pending
UPDATE (Nov. 4, 2022) — A King County Superior Court commissioner on Thursday granted Washington State Attorney General Bob Ferguson's motion for a nationwide temporary restraining order blocking Albertsons' $4 billion dividend payment.
"Huge victory! Putting the brakes on this $4 billion payment is the right thing for Americans shopping at their local grocery store," Ferguson said. "Thanks to my team for their usual excellent job holding powerful interests accountable."
---
AG Bob Ferguson aims to stop grocer's $4 billion shareholder payout as anti-trust regulators consider Kroger merger; Sens. Murray and Cantwell also express opposition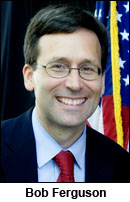 SEATTLE (Nov. 2, 2022) — Washington State Attorney General Bob Ferguson filed a lawsuit on Tuesday in King County Superior Court to block Albertson Companies Inc. from enriching its shareholders with a $4 billion payout before a proposed merger with The Kroger Co. can be reviewed by state and federal antitrust enforcers. The "special dividend" payment, Ferguson argues, risks severely undercutting the grocery giant's ability to compete during the lengthy time period government regulators — including Washington — will be scrutinizing the merger.
In Washington state, Albertsons owns Safeway and Haggen, while Kroger owns QFC and Fred Meyer. Albertsons and Kroger account for the vast majority of grocery stores in Washington, with 216 Safeway and Albertsons stores in the state and 114 Kroger-owned Fred Meyer and QFC stores. Reports indicate that more than half of households in the Seattle metro area alone most frequently shop at a store owned by one of the companies.
According to Securities & Exchange Commission filings, Albertsons' planned $4 billion dividend exceeds the company's cash on hand so it plans to pay for the dividend with $2.5 billion in cash on hand and borrow the rest. Albertsons plans to pay out the dividends on Nov. 7 so Ferguson is filing a temporary restraining order to block Albertsons from making the dividend payment while his lawsuit is ongoing. The Attorney General's Office expects a hearing on the temporary restraining order motion later this week.
Also on Tuesday, Washington's U.S. senators sent a letter to the Federal Trade Commission to express concerns about Kroger's pending acquisition of Albertsons.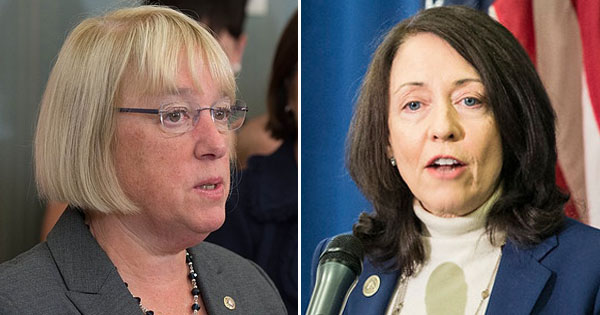 "Together, the 337 Albertsons and Kroger grocery stores in Washington represent 21.5 percent of the state's total," wrote Sens. Patty Murray and Maria Cantwell in a letter to FTC Chair Lina Khan. "Underserved communities throughout Washington benefit from these stores and what they provide in price competition, convenience, high-quality nutritional access, and pharmacy services. Given their aggregate share of the state's retail grocery sector, we fear that Washington is at disproportionate risk of losing stores as a result of the proposed merger."
In the letter, Cantwell and Murray emphasized that the merger could undercut market competition and result in store closures that force worker layoffs and create food deserts within the state. They cite the 2015 merger of Albertsons and Safeway – as a condition of that merger, the companies were required to sell 150 stores to another company that later filed for bankruptcy. Albertsons reacquired some of those stores, undercutting a key objective of preserving competition in spite of the merger. That history, the Senators wrote, "does not bode well for another Albertsons merger."
The senators also expressed concerns over Albertsons' planned $4 billion expenditure in cash dividends to shareholders, worth nearly 20 percent of the company's value.
"The cash dividend could adversely impact the ability of Albertsons to keep its stores open and its workers employed should the merger with Kroger not be approved," the senators wrote. "Specifically, we are alarmed by reports that the merger may involve selling hundreds of stores, potentially resulting in layoffs."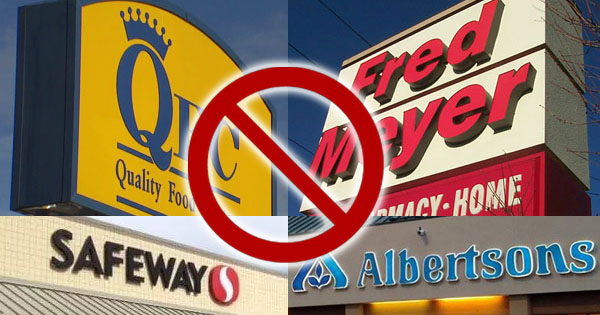 Ferguson's lawsuit filed Tuesday accuses Kroger and Albertsons of violating state antitrust laws and the Consumer Protection Act. Due to severely reducing its cash on hand, the payout could diminish Albertsons' ability to keep up on inventory orders, forcing customers to go to other grocery stores when shelves are not stocked with the products they seek. Less inventory to stock could also impact employee hours.
"Paying out $4 billion before regulators can do their job and review the proposed merger will weaken Albertsons' ability to continue business operations and compete," Ferguson said. "Free enterprise is built on companies competing, and that competition benefits consumers. Corporations proposing a merger cannot sabotage their ability to compete while that merger is under review."
---
PREVIOUSLY at The Stand:
Grocery unions decry proposed Kroger-Albertsons merger (Oct. 14) — Unions representing grocery store workers — UFCW 7 in Colorado, UFCW 324 and UFCW 770 in California, UFCW 367 in Tacoma, UFCW 3000 across Washington state, and Teamsters 38 in Everett — say the proposed merger would be "devastating for workers and consumers," and call on anti-trust regulators to block it.
Short URL: https://www.thestand.org/?p=112464
Posted by
David Groves
on Nov 2 2022. Filed under
STATE GOVERNMENT
. You can follow any responses to this entry through the
RSS 2.0
. Both comments and pings are currently closed.