The following is from the Washington State Council of County and City Employees, AFSCME Council 2:
SPOKANE (Dec. 12, 2022) — In a unanimous ruling last week, the Washington State Supreme Court rejected a controversial — and an illegal and unconstitutional — ordinance in the City of Spokane that was challenged by Local 270 Union employees at the city. The so-called "open bargaining" ordinance rejected by the court would have violated state laws governing how Washington State public sector unions and municipalities negotiate contracts, creating, in their words, a "patchwork" of bargaining laws and tactics.
The challenge was initially brought by the Washington State Council of County and City Employees on behalf of Local 270, representing more than 1,000 Spokane city employees. After a lower court agreed with the union and rejected the city's attempt to violate established law, the mayor chose to appeal — further spending city resources and wasting taxpayer dollars on what is now decided by the state's highest court.
"We are grateful to the court for finally putting this issue to rest and forcing the City of Spokane to bargain in good faith, following state laws," said Michael Rainey, President and Executive Director of the Washington State Council of County and City Employees (AFSCME, AFL-CIO). "During this battle for nearly two years, Spokane workers have shown up without a contract serving the people while their rights for fair wages and benefits were held hostage by an illegal ordinance. This ruling makes it clear that forcing workers to give in to unfair and arbitrary bargaining conditions is patently illegal."
The origin of the illegal bargaining provision was the Olympia-based Freedom Foundation, an anti-union right-wing organization with ties to Spokane-area elected officials, including City Council member Michael Cathcart and County Commissioner Josh Kerns. Kerns pushed a similar unlawful resolution at the county, which was also rejected by the state's Public Employee Relations Commission.
"Spokane taxpayers should never have been on the hook for politician's ideological — and unconstitutional — policy stunts," said Rainey. "Cathcart and others pushing these provisions know they are wrong, but they are willing to rack up legal bills and delay good faith bargaining in order to satisfy their special interest allies and donors — all while harming the working people who serve the citizens every day. They have wasted time, money, and trust– and should be held accountable."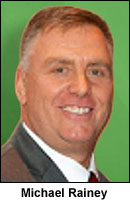 "For decades, Spokane employees and the city have found common ground that is fair for workers and taxpayers, reflecting Local 270 members and City leadership's continuing commitment to serving the citizens of Spokane," said Rainey. "We appreciate the patience and diligence of all of our members, the hard work of our attorneys Ed Stemler and Phil Talmadge, and the support of the public who rallied behind their neighbors in this difficult period for many. When negotiating a successor contract, we look forward to returning to the negotiating table, bargaining in good faith, backed by the rule of law, and being focused on obtaining a fair contract for our members."