Happy New Year | Crooked Starbucks | UC strike reverberates
Tuesday, January 3, 2023
---
THIS WASHINGTON



► From the (Ellensburg) Daily Record — New state labor laws aim to improve workers' rights in Washington — Changes to Washington law go into effect as of Jan. 1, 2023, and for workers, they mean a higher minimum wage for hourly and salaried workers, transparency in job postings to include salary range and benefits, more eligibility for overtime among agricultural workers and more rights for rideshare drivers.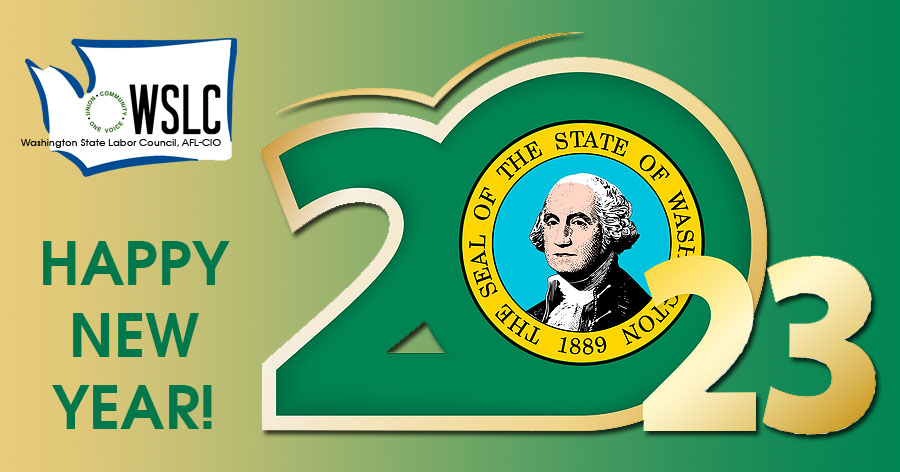 TODAY at The Stand — Higher wages, new rights for Washington workers in 2023
► From the Seattle Times — Washington law requiring salary range on job postings takes effect — The pay transparency law makes Washington one of a handful of states that now require most employers to disclose wage scales or salary ranges in postings, rather than waiting until an offer is made.
► From KUOW — Washington needs 6,000 new nurses. This new program could help — a little — Universities across the country, including one in the Puget Sound area, are starting new programs that aim to address that nursing shortage by getting people who want nursing jobs ready for them faster. Normally, it takes four years to become a nurse. Accelerated nursing programs, on the other hand, can train new nurses in 12 to 18 months.
---
LOCAL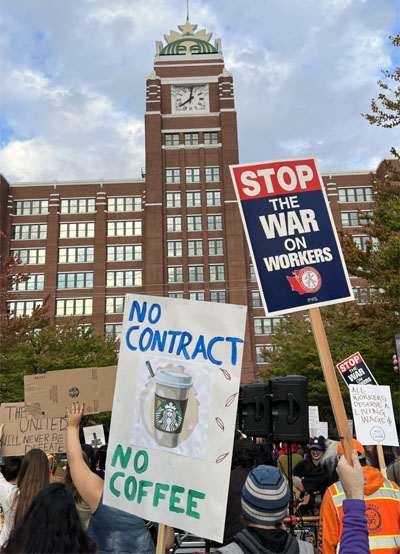 ► From the Seattle Times — Starbucks illegally refused to bargain with WA and OR stores, NLRB says — Starbucks broke the law by refusing to negotiate with newly unionized workers at 21 stores across the Pacific Northwest, according to a complaint filed Tuesday by National Labor Relations Board prosecutors. The stores — in Seattle, Olympia, Tumwater, Portland and Eugene, Oregon — are among 261 nationally that have unionized in the past year. The union, Starbucks Workers United, claims Starbucks is not bargaining in "good faith" by delaying scheduling sessions and leaving negotiations soon after they began because of workers joining virtually.
► From Bloomberg — Starbucks illegally terminated union leader, U.S. officials say — US labor board prosecutors have concluded that Starbucks illegally forced out Jaz Brisack, a New York barista who has been a key architect of the union campaign that swept through hundreds of its cafes this year.
► From KING — Whatcom, King Counties experiencing mail delivery delays — Brian Wiggins of the Washington State Association of Letter Carriers said out of the roughly 3,500 routes statewide, hundreds are vacant without a full-time carrier.
► From the Cascadia Daily News — Whatcom County plagued by mail delays — USPS understaffing leads to slow deliveries of medication, bills, and other important mail.
► From the (Everett) Herald — Everett police, firefighters will get 10% raises in 2023 — Pay hikes are in new contracts reached between city and unions. Raises will cover increased cost-of-living expenses.
► From the Yakima H-R — Workers settle lawsuit with Wapato fruit packer for $265K — Five farmworkers have settled a lawsuit that alleged WP Packing interfered with worker organization efforts and wrongfully fired employees.
---
AEROSPACE



► From the PS Business Journal — Boeing ends 2022 on high note, but supply chain delays linger — Boeing cleared high-priority hurdles in 2022, boosting the outlook for aerospace production in the Puget Sound region, but critics say it still has a long way to go to reclaim its former standing in the market.
---
THAT WASHINGTON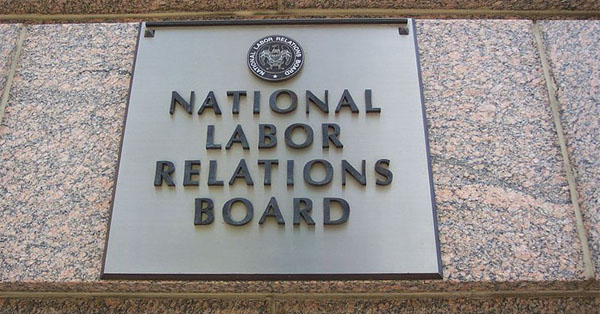 ► From Bloomberg Law — NLRB funding boost falls short of White House, unions' requests — Congressional appropriators approved a $25 million budget increase for the National Labor Relations Board, failing to heed unions' calls for a more significant boost to strengthen the agency at a time when organizing efforts are on the rise across the U.S. The 9% gain is the agency's first increase in years, but is less than President Biden's 16% hike request.
► From the New Yorker — As pro-union sentiment reaches a 50-year high, U.S. law remains pro-management — A contract forced on railroad workers, and anti-labor conduct by Starbucks and Amazon, showed the difficulty of organizing in 2022.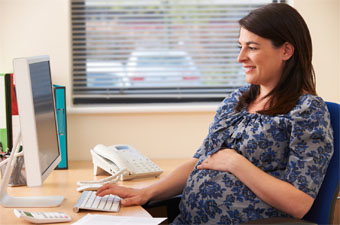 ► From the Seattle Times — Congress expands protections for pregnant and nursing workers — Tucked in the $1.7 trillion bill to fund the government that Congress passed are two key provisions aimed at protecting pregnant and nursing workers. The first measure, the Pregnant Workers Fairness Act, requires that employers provide pregnant workers with reasonable accommodations, such as access to water, increased bathroom breaks and restrictions on lifting heavy objects.
► From the LA Times — Employers of foreign workers would pay more under Biden proposal — The Biden administration will propose Tuesday to dramatically increase fees for many employment-based visas while keeping prices for people applying to become U.S. citizens relatively static.
► From HuffPost — Rep. Suzan DelBene is House Democrats' new no-drama campaign chief — In addition to her electoral record and fundraising skills, DelBene is known for getting along well with others and keeping a low profile.
► From Politico — 'Not business as usual': Health lobbyists brace for Bernie Sanders — Sanders' well-chronicled antagonism toward lobbyists has some concerned they'll be unable to blunt criticism of their clients' profits or corporate executive salaries.
► From Roll Call — Trump tax returns made public after lengthy legal battle — The filings show that Trump and his wife, Melania, reported losses and owing $750 or less in federal income tax in most tax years from 2015 through 2020.
---
NATIONAL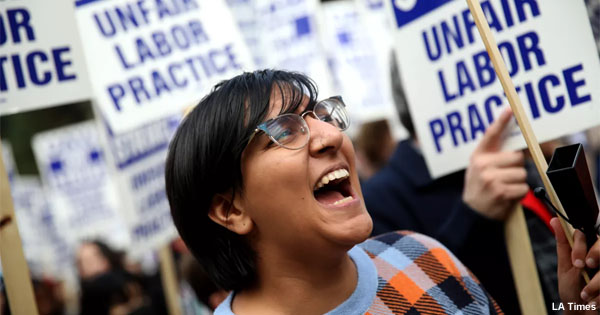 ► From the LA Times — UC strike energizes unprecedented national surge of union organizing by academic workers — The University of California strike is over, culminating last month in significant improvements in wages and working conditions after 48,000 teaching assistants, tutors, researchers and postdoctoral scholars walked off their jobs in the nation's largest labor action of academic workers. But the effects of the historic strike still reverberate across the nation, helping energize an unprecedented surge of union activism among academic workers that could reshape the teaching and research enterprise of American higher education.
The Stand (Dec. 12, 2022) — WWU academic employees seek to unionize — Willa Rowan, a Teaching Assistant at Western Washington University:
"Recently, we have seen the power of academic organizing on full display at the University of California, and we've watched academic workers across the country win better pay, workload protections, real recourse against discrimination and harassment and much more by forming a union. A supermajority of Western ASEs support our union because they want to negotiate as equals with the administration and build a stronger university."
EDITOR'S NOTE — Ready for a voice at work? Get more information about how you can join together with co-workers and negotiate a fair return for your hard work. Or go ahead and contact a union organizer today!
► From the Guardian — Thousands of nurses in New York City to strike in pursuit of fair contract — Strike date at seven hospitals set for Jan. 9 after 98.8% vote in favor, with wages, staff ratios and health insurance key issues.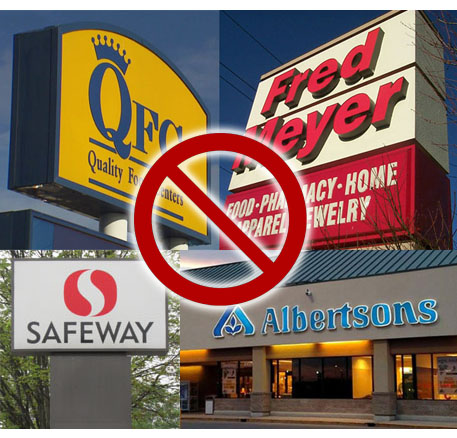 ► From the NY Times — Kroger-Albertsons merger spotlights a popular private equity tactic — Albertsons wants to pay $4 billion to shareholders ahead of its proposed merger with Kroger, a move that would require the already debt-ridden company to borrow $1.5 billion. At a time when corporate consolidation has become a major concern in Washington, D.C., the proposed deal has already drawn a great deal of pushback.
The Stand (Oct. 14, 2022) — Grocery unions decry proposed Kroger-Albertsons merger
► From The Hill — Union blasts Southwest: 'Leadership shortcomings' have led to 'repeated system disruptions' — "The impact of Southwest's operational collapse being felt by passengers and crews over this holiday was not a surprise to anyone but the leadership of Southwest Airlines," the Southwest Airlines Pilots Association said.
► From the Washington Post — Southwest put investors ahead of its customers and employees (editorial) — What's particularly egregious is the fact that Southwest had the money to upgrade its systems but chose to hand it to shareholders instead.

► From the Washington Post — America's teacher shortage will last until pay rises (by Heather Long) — Education has long been considered a calling, but that doesn't mean teachers and staff won't leave if they are substantially underpaid. Communities can either pay more to attract and retain educators or they can lower their standards. The better solution is obvious.
► From The Onion — Union-busting manager graciously accepts pay cut because boss knows best
---
INTERNATIONAL
► From the AP — UK trains disrupted again as workers stage fresh strikes — Commuters returning to work on Tuesday after the Christmas break were advised not to travel as tens of thousands of British rail workers stage a fresh round of strikes that will disrupt services all week.
---
The Stand posts links to Washington state and national news of interest every weekday morning by 10 a.m.
Short URL: https://www.thestand.org/?p=113240
Posted by
admin
on Jan 3 2023. Filed under
DAILY LINKS
. You can follow any responses to this entry through the
RSS 2.0
. Both comments and pings are currently closed.