Higher wages, new rights for workers in 2023
TUMWATER, Wash. (Jan. 3, 2023) — The Washington State Department of Labor and Industries (L&I) reports that significant changes arrived on Jan. 1 that impact workers around the state: the minimum wage and minimum salary for overtime-exempt employees are increasing; agricultural overtime eligibility is expanding; rideshare drivers are gaining access to minimum trip pay and other rights; and job-seekers will see wage transparency in job postings.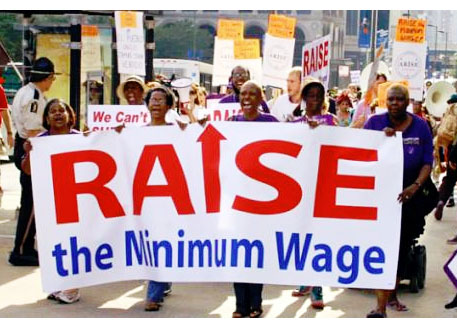 State minimum wage
The state's minimum wage for 2023 increased, effective Jan. 1, 2023, to $15.74 per hour. That applies to workers age 16 and older. Employers may pay 85 percent of the minimum wage —$13.38 per hour — to workers ages 14-15.
Cities can set a higher hourly minimum wage. For example, Seattle and SeaTac both have higher wages.
The state's annual inflationary increase comes each year as a result of the passage of Initiative 1433, a successful ballot measure proposed and supported by the Washington State Labor Council, AFL-CIO (WSLC) and a coalition of labor and community allies in 2016. Thanks to I-1433, all workers in Washington state also receive paid sick leave, earning at least one hour of it for every 40 hours worked and allowing workers to carry over up to 40 hours of unused sick leave from one year to the next.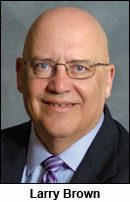 "The voter-approved cost-of-living adjustment to our minimum wage ensures that workers and families don't fall further behind when inflation is eating away at paychecks," said Larry Brown, President of the Washington State Labor Council, AFL-CIO. "This adjustment will help them keep up with the higher costs of food, housing, transportation, and other basic necessities. It will also boost the economies of our local communities where these wages are spent.
"Washington voters approved these automatic adjustments to take the politics out of minimum wage policy, and it is working just as the people of Washington intended," he added.
At the updated 2023 minimum wage, a full-time worker will still be earning less than $32,800 per year.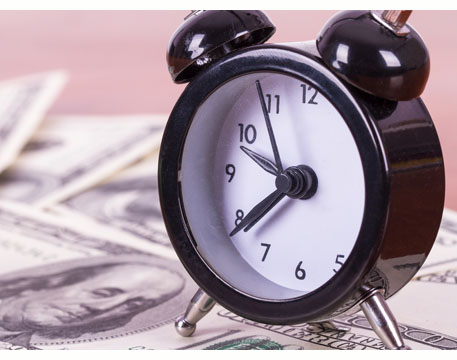 Overtime exempt salary threshold
Also on Jan. 1, thousands more workers in Washington gained more time to spend with their family and friends, more overtime pay, or a little of both. That's because the state's overtime pay standard continues to phase in increases in the salary threshold below which all workers must be receive time-and-a-half overtime pay for hours worked beyond 40 per week.
To be exempt from the state Minimum Wage Act, executive, administrative, professional or computer professional, and outside salespeople must earn at least the minimum salary. For employers with 50 or fewer employees, the 2023 salary threshold is 1.75 times the minimum wage: $1,101.80/week ($57,293.60/year). For employers with 51 or more employees, the threshold is double the minimum wage, $1,259.20/week ($65,478.40/year).
With strong support from the WSLC and the Washington state labor movement, Gov. Jay Inslee and L&I updated the overtime rules in 2020, creating an eight-year implementation schedule that incrementally raises the multiplier until it reaches 2.5 times in 2028. Learn more at L&I's overtime web page.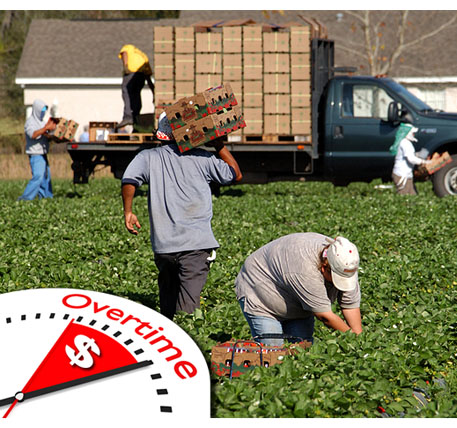 Agricultural overtime
Under an historic law approved in 2021, agricultural workers now have to work fewer hours in 2023 to be eligible for overtime pay. As of Jan. 1, 2023, agricultural workers must receive overtime pay for working beyond 48 hours in a workweek. Beginning Jan. 1, 2024, overtime eligibility will start after 40 hours in a workweek. Learn more here.
Rideshare driver rights
Drivers for companies like Lyft and Uber also have new rights and protections that began on Jan. 1, as a result of legislation passed in 2022.
Rideshare drivers will have the right to minimum trip pay, paid sick time, workers' compensation coverage, and protection from retaliation for exercising these rights. The legislation also created a Driver Resource Center, which will assist if drivers appeal being removed from a company's app.
Job posting requirements
With the start of the new year, businesses with 15 or more employees must include the following in each job posting or advertisement:
Salary range or pay scale;
General description of all benefits offered;
Identify any other compensation.
Employers must also provide an employee who is promoted, or transferred to a new position, with the pay scale for the new position, if requested. There's more information about the posting requirements in L&I's administrative policy.
Short URL: https://www.thestand.org/?p=113244
Posted by
David Groves
on Jan 3 2023. Filed under
STATE GOVERNMENT
. You can follow any responses to this entry through the
RSS 2.0
. Both comments and pings are currently closed.