Walla Walla organizing | Safe staffing update | Your overtime pay
Monday, March 6, 2023
---
LOCAL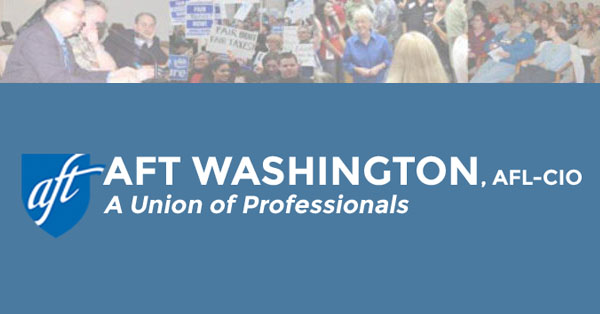 ► From the Walla Walla U-B — Professional salaried workers at Walla Walla Community College look to unionize — Professional salaried employees at Walla Walla Community College want a stronger voice at work. AFT Washington recently engaged with the WWCC to determine the makeup of a new union for staff members in certain professional exempt positions. There are about 90 WWCC employees who could be included in the new collective bargaining unit, said AFT Washington President Karen Strickland.
EDITOR'S NOTE — Ready for a stronger voice at work? Get more information about how you can join together with co-workers and negotiate a fair return for your hard work. Or go ahead and contact a union organizer today!
► From Crosscut — New UW study says human-services workers are underpaid by 37% — Nobody's ever gotten rich as a human services worker. But the gulf between wages and the Seattle-area cost of living used to be a lot more manageable for people staffing front-line homeless services, childcare and elder care centers, food banks, crisis hotlines and other nonprofit care work.
► From the union-busting Columbian — Camas School District cuts spark fears — News of impending budget cuts in the Camas School District has spread panic among one group of parents and students, who fear one of the district's alternative choice schools, the Hayes Freedom School, may be shut or consolidated elsewhere into the district.
---
THIS WASHINGTON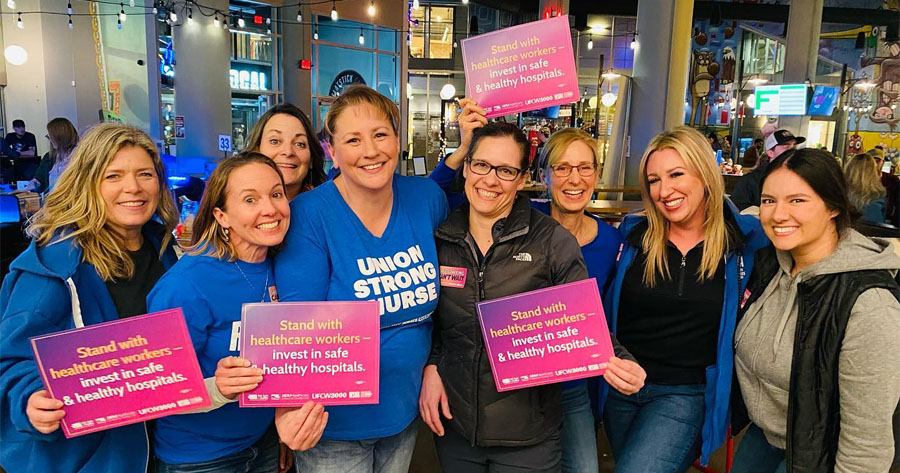 Stand with healthcare workers like the WSNA nurses at Sacred Heart and Seattle Children's. #waleg senators need to hear loud & clear that #safestaffing bill #SB5236 should stay as strong as possible. Email legislators today at https://t.co/xYSL5JJYVn. #wsnasafestaffing pic.twitter.com/QCgt94xjaT

— WSNA (@myWSNA) March 5, 2023
► From the Seattle Times — Debate over WA nurse staffing ratios heads toward compromise — One of the most hotly debated health care topics in this year's legislative session is staffing: How to best ensure hospitals have enough nurses to properly care for patients. The issue has pitted Washington's hospital leaders and nurses against each other for months, but this week, both sides announced that a potential compromise could be ahead.
► ICYMI from WA Safe + Healthy — Healthcare union statement on safe staffing committee passage — Under SB 5236's current language, hospitals will still have to follow staffing plans, but staff-to-patient staffing standards will be set by nurse staffing committees.
► From the Seattle Times — New bill would help Washington nurses get treatment for PTSD — As Washington state health care facilities continue to struggle to recruit and retain workers, a flurry of bills focusing on improving work conditions for nurses is moving through this year's legislative session. One example, SB 5454, would provide workers' compensation insurance coverage for nurses with post-traumatic stress disorders, similar to a 2018 law that allows PTSD worker's comp coverage for police and firefighters.
► From the Spokesman-Review — Washington lawmakers are trying to protect out-of-state abortion patients — As other states, like neighboring Idaho, begin passing laws to restrict abortion access, the Washington Legislature this year is looking at a number of ways to increase protections for providers and patients.
The Stand (updated today) — Status report on pro-worker bills in Olympia — The deadline for bills to pass from their houses of origin is this Wednesday, March 8.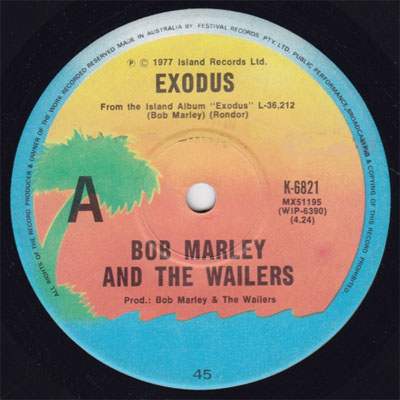 ► From the USA Today — Number of teachers quitting hits new high — The data is in: More teachers than usual exited the classroom after last school year, confirming longstanding fears that pandemic-era stresses would prompt an outflow of educators. That's according to a new analysis of data from eight states – the most comprehensive accounting of recent teacher turnover to date. In Washington state, more teachers left the classroom after last school year than at any point in the last three decades.
► From the Seattle Times — WA to end masking requirement in health care, correctional facilities — Washington will soon no longer require people to wear face coverings in health care or correctional facilities, ending the state's era of indoor masking mandates that have been in place since 2020. Lifting the requirement will take effect April 3, the state Department of Health announced Friday.
---
AEROSPACE

► From Reuters — Boeing denies CEO Calhoun $7 million bonus due to 777X delays — His total compensation, which includes longterm incentives that have not yet vested, measured $22.5 million in 2022, an increase from about $21 million the previous year.
► From the PSBJ — Hong Kong airline orders 15 Boeing 737 MAX jets
---
THAT WASHINGTON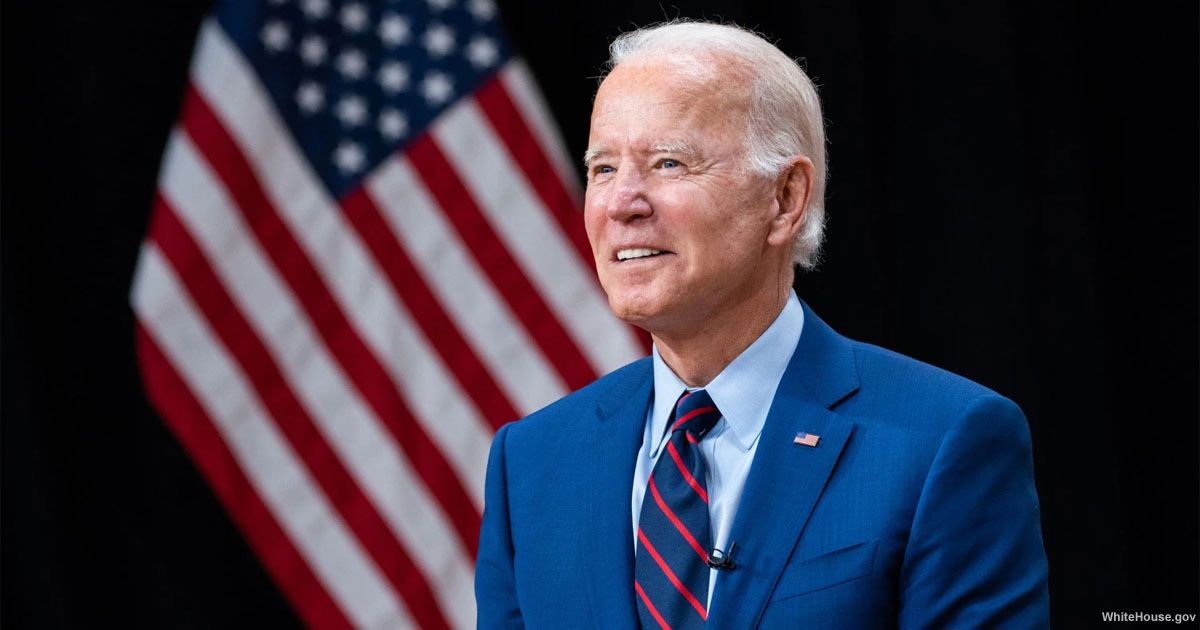 ► From the Washington Post — Biden scraps reliance on market for faith in broader government role — President Biden has embarked upon the most ambitious use of federal economic power in several decades as he seeks to reshape major U.S. industries for long-term prosperity while pressing businesses to deliver benefits for consumers by lowering prices today. Biden's twin-barreled economic offensive faces numerous hurdles but has sparked billions of dollars of private-sector investment and changed entrenched corporate practices.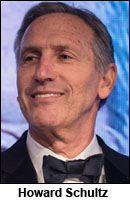 ► From The Hill — Here's why Bernie Sanders is going after Starbucks CEO Howard Schultz — On Wednesday, the Senate Health, Education, Labor and Pensions (HELP) Committee will vote on whether to subpoena Schultz's testimony and authorize an investigation into the company's labor law violations. The vote comes on the heels of a major legal decision by the NLRB that Starbucks was affecting its workers' organizing efforts through "egregious and widespread misconduct" that violated their legal rights. Sen. Sanders, who chairs the HELP committee, writes:
"While Howard Schultz is a multi-billionaire who runs a very profitable multi-national corporation, he must understand that he and his company are not above the law. Unfortunately, Mr. Schultz has given us no choice, but to subpoena him. A multi-billion dollar corporation like Starbucks cannot continue to break federal labor law with impunity. The time has come to hold Starbucks and Mr. Schultz accountable."
► From Politico — Railroad in Ohio disaster offers safety concessions before CEO's Hill appearance — Norfolk Southern, the railroad responsible for last month's toxic train derailment in Ohio, will roll out pledges Monday to make its trains safer, just days before its CEO is set to testify to Congress for the first time about its role in the disaster. But the steps are modest compared with the demands the Biden administration already has laid out.
► From the NY Times — A second Norfolk Southern train derails in Ohio — Though no hazardous materials leaked, the crash near Springfield, Ohio, on Saturday renewed questions about rail safety, just over a month after the East Palestine derailment.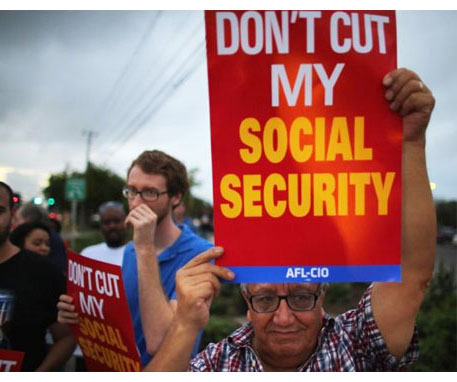 ► From The Hill — Social Security, Medicare clash comes down to what constitutes a 'cut' — In the eyes of many Democrats, any change to Medicare, Medicaid or Social Security that erodes benefits provided under current law would be considered a cut. Republicans have long promoted a series of changes — including proposals to hike eligibility ages, reduce benefits for wealthier seniors and tweaked cost-of-living adjustments to produce long-term government savings — which they see as necessary "reforms" in the effort to shore up entitlement the earned benefit programs' finances for the sake of future generations.
► From the AP — In Selma, Biden says right to vote remains under assault — President Joe Biden used the searing memories of Selma's "Bloody Sunday" to recommit to a cornerstone of democracy, lionizing a seminal moment from the civil rights movement at a time when he has been unable to push enhanced voting protections through Congress and a conservative Supreme Court has undermined a landmark voting law.
---
NATIONAL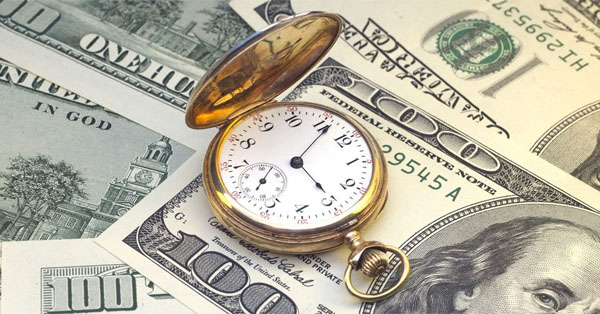 ► From the NY Times — You're now a 'manager.' Forget about overtime pay. — Federal law requires employers to pay time-and-a-half overtime to hourly workers after 40 hours, and to most salaried workers whose salary is below a certain amount, currently about $35,500 a year. Companies need not pay overtime to salaried employees who make above that amount if they are bona fide managers. But because the legal definition of a manager is vague and little known, a new study finds that many companies provide salaries just above the federal cutoff to frontline workers and mislabel them as managers to deny them overtime.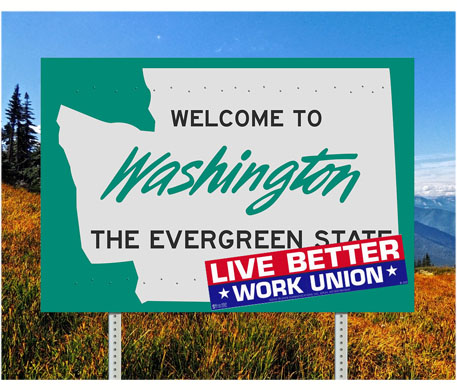 EDITOR'S NOTE — Which is why, in this Washington, we have raised the overtime salary threshold under which you can't be denied overtime. In 2023, for employers with 50 or fewer employees, the threshold is 1.75 times the minimum wage: $1,101.80/week ($57,293.60/year). For employers with 51 or more employees, the threshold is double the minimum wage, $1,259.20/week ($65,478.40/year). That threshold will continue to gradually increase each year until it reaches 2.5 times the minimum wage in 2028. Learn more at L&I's overtime web page. If you believe you have been unfairly denied overtime (or any other) pay you've earned, fill out a Worker Rights Complaint at L&I.
► From AFSCME — Cultural workers nationwide are rising up to secure a voice on the job — Thousands of museum and library workers across the country are organizing, winning union elections, demanding accountability and fighting hard to secure fair contracts. It's a historic time for the AFSCME Cultural Workers United (CWU) organizing drive.
The Stand — Join Tacoma Art Museum 'Recognition Rally' on March 23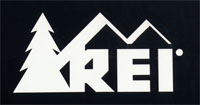 ► From Signal Cleveland — REI Co-op workers at Cleveland-area store vote to join union — With the 27-12 vote to unionize, the Cleveland area store becomes the third unionized store among the Seattle area-based specialty outdoor retailer's 181 locations. Nick Heilgeist, a retail specialist at the store, said:
"I love working at REI, and with a seat at the table, I know we can make it better for workers and customers alike."
EDITOR'S NOTE — Ready for a seat at the table? Get more information about how you can join together with co-workers and negotiate a fair return for your hard work. Or go ahead and contact a union organizer today!
► From the Washington Post — A cleaning company illegally employed a 13-year-old. Her family is paying the price. — First, she lost the job that burned and blistered her skin but paid her $19 an hour. Then a county judge sent her stepfather to jail for driving her to work each night, a violation of state child labor laws. Her mother also faces jail time for securing the fake papers that got the child the job in the first place. And her parents are terrified of being sent back to Guatemala, the country they left several years ago in search of a better life.
► From the Washington Post — Florida bills would ban gender studies, transgender pronouns, tenure perks — Florida legislators have proposed a spate of new laws that would reshape K-12 and higher education in the state, from requiring teachers to use pronouns matching children's sex as assigned at birth to establishing a universal school choice voucher program.
---
INTERNATIONAL
► From the AP — Unions vow to shut France's economy down amid pension battle — Roads blocked, oil refineries disrupted, planes grounded and trains halted — unions are threatening to shut down France's economy this week in what they hope is their toughest riposte yet to President Emmanuel Macron's plan to raise the retirement age.
---
The Stand posts links to Washington state and national news of interest every weekday morning by 10 a.m.
WASHINGTON IS A UNION STATE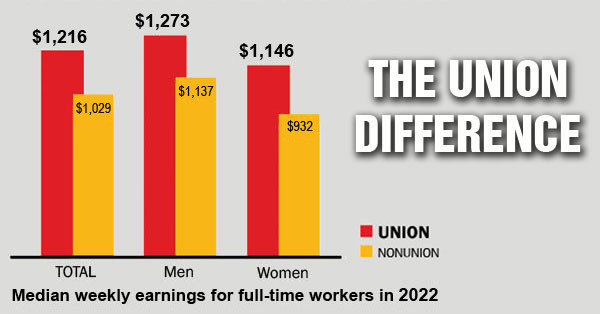 CHECK OUT THE UNION DIFFERENCE in Washington state: higher wages, affordable health and dental care, job and retirement security.
FIND OUT HOW TO JOIN TOGETHER with your co-workers to negotiate for better working conditions and respect on the job. Or go ahead and contact a union organizer today!