Starbucks' actions speak louder | We're #25 | A major minor deal
Thursday, March 30, 2023
---
STARBUCKS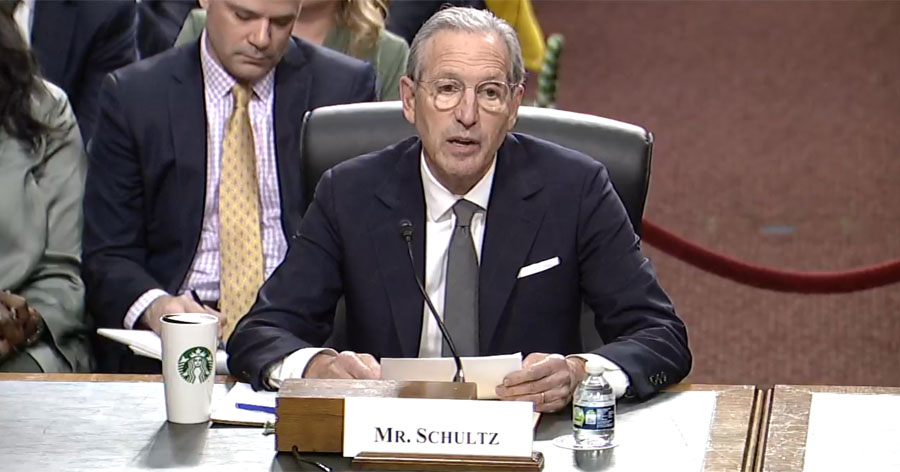 ► From the AFL-CIO — Don't let Howard Schultz's Senate testimony mislead you — AFL-CIO President Liz Shuler:
"Former Starbucks CEO Howard Schultz's feeble attempt before the Senate HELP Committee to deny the atrocious union-busting his company is waging against its own workers was an affront to all working people. Starbucks has repeatedly violated the legally protected right of its workers to join a union. Schultz had the audacity to sit before U.S. Senators and tell legislators they should take him at his word, not the 7,000 workers at nearly 300 U.S. stores who voted to form a union."
The Stand (March 29) — WSLC's Sims: Howard Schultz is 'an embarrassment' to Washington — Leader of state's largest labor organization says the former Starbucks CEO's legacy has been "permanently stained" by illegal – and unsuccessful – efforts to prevent his employees from unionizing.
MORE coverage of yesterday's hearing from the AP, The Hill, Seattle Times, The Stranger, Washington Post, Vox and Vice, which points out that Schultz whined it was unfair to call him a "billionaire."
► From HuffPost — The only good friends Howard Schultz could find in Washington were Republicans — While Democrats attacked Starbucks' ex-CEO in a hearing on union-busting allegations, GOP senators came to the aid of the famously liberal company.
► From Murray.Senate.gov — At HELP Hearing on Starbucks union busting, Sen. Murray makes clear: Federal labor laws are not optional
► MUST-READ from Mother Jones — Howard Schultz came out of retirement to destroy Starbucks' union—and his legacy (by Noah Lanard) — He sold himself as a benevolent, modern boss. Then his employees organized. In April 2022, Schultz came out of retirement to personally help stamp out the union drive. Having failed at the soft sell seen in Buffalo, he turned to intimidation. In less than a year, Schultz's reputation as a can-do corporatist has been replaced by an image as one of this generation's most committed opponents of unionization.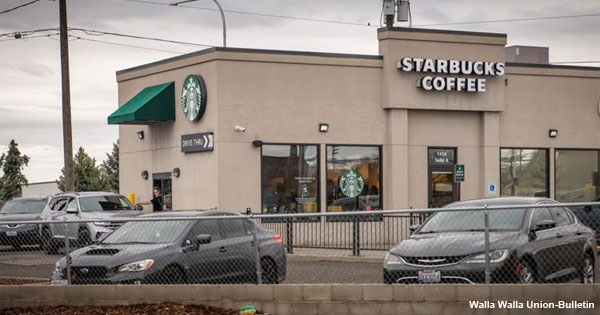 ► Meanwhile, from the Walla Walla Union-Bulletin — Starbucks workers on Plaza Way want to unionize — Workers at the Plaza Way Starbucks in Walla Walla filed a petition last week with the NLRB to unionize with Starbucks Workers United. Dana Ayers, an employee at the Plaza Way location, said she was disappointed in what Starbucks has become:
"Being a partner for almost two decades, I should feel valued, respected, and heard by this company. Starbucks corporate says they will commit to improving conditions, but they rarely follow through. Actions speak louder than words, and I'm ready to hold corporate accountable."
EDITOR'S NOTE — Ready for a voice at work? Get more information about how you can join together with co-workers and negotiate a fair return for your hard work. Or go ahead and contact a union organizer today!
---
THIS WASHINGTON



► From the (Everett) Herald — A mostly united Senate sends $71B spending plan to the House — State senators overwhelmingly approved a proposed two-year operating budget Wednesday, pushing more dollars into public schools, behavioral health services, early learning and child care, while also addressing impacts of climate change. One amendment adopted Wednesday steered additional dollars to community colleges for employee salaries and the University of Washington for a new teaching hospital.
The Stand (updated TODAY) — Where pro-worker bills stand in Olympia — Wednesday was the deadline for bills that have passed the House or Senate to advance from the opposite house's policy committee.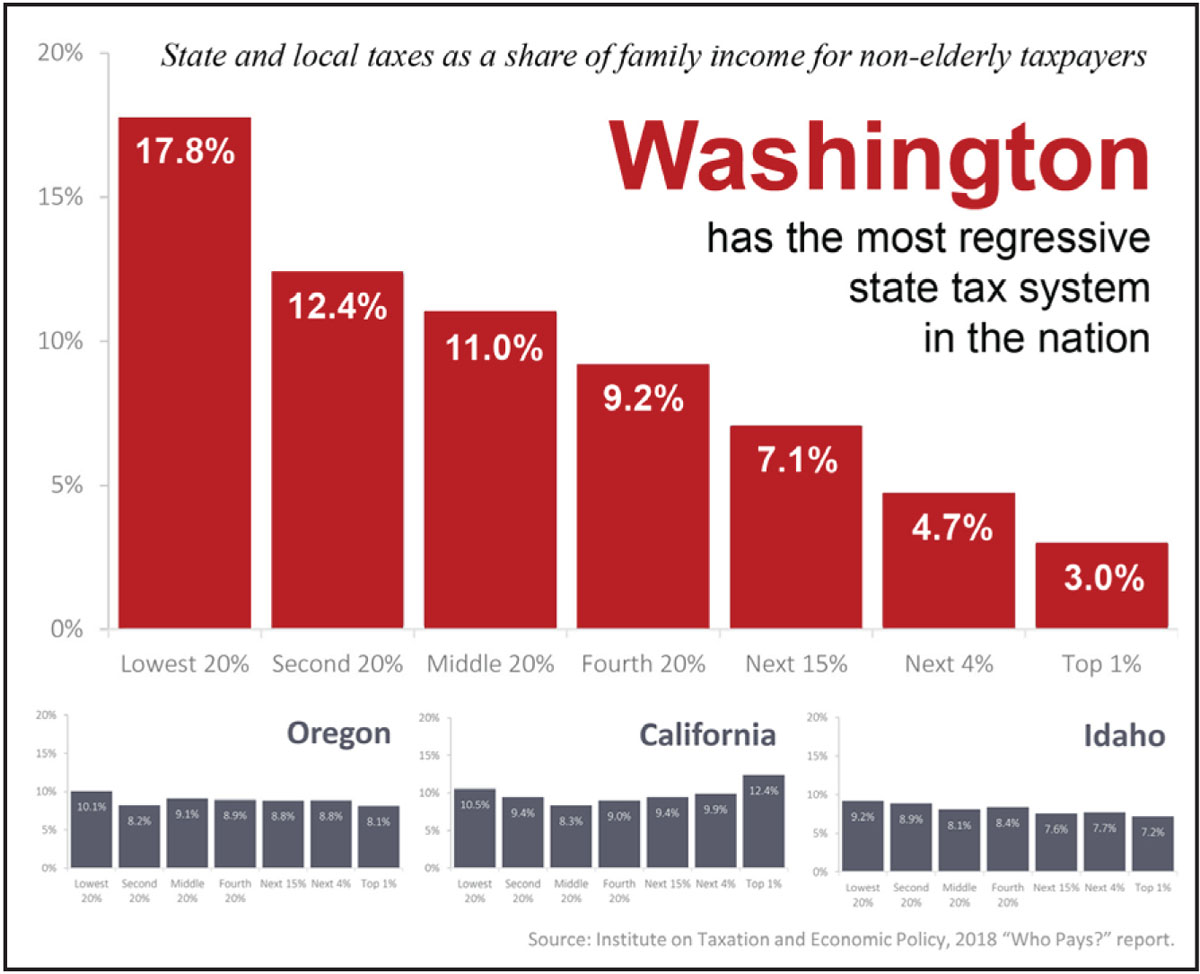 ► From NPR — These are the states with the highest and lowest tax burdens, a report says — With this year's federal tax filing deadline of April 18 quickly approaching, a new study measured a combination of the proportion of property tax, income tax and sales tax that people paid in each state.
EDITOR'S NOTE — Washington is (literally) right in the middle in this study, ranking 25th. The bad news: low- and middle-income Washingtonians pay a disproportionate share of those taxes because our state has the most regressive tax system in the nation. The good news: our state is finally making progress at re-balancing the tax code and making it more fair for working families.
► From Crosscut — Is WA's capital gains tax a step toward a less regressive system? — Democratic lawmakers are celebrating last week's state Supreme Court ruling, but it's unclear where tax reform will go from here.
---
LOCAL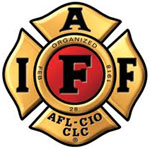 ► From Q13 — Increasing number of Seattle firefighters reporting cases of assault, threats and slurs on the job — In April 2022, Seattle Fire Department launched a new system to track assaults, threatening behavior, and slurs aimed at crews on the job. The numbers give a clearer picture of the dangers they're up against every day… Denouncing the violence against firefighters, city council member Lisa Herbold said, "I've championed funding for items such as ballistic vests to ensure our firefighters have the appropriate tools to stay as safe as possible. I work with Local 27 to find ways to proactively mitigate these hazards."
► From KIMA — Yakima fire union says losing public outreach has led to uptick in house fires — "The fires keep coming and there's no end in sight to that," said John Shahan, the president for the Yakima Firefighters IAFF Local 46. But Yakima city officials cut a fire-safety public educator position, leaving the fire department with no one to do that work.
► From KOMO — Interfering with public works employees could soon become a crime in Everett — Threats of violence are mounting against public works employees in Everett, and city leaders are considering expanded criminal penalties to keep them safe.
► From the Seattle Times — Churchome accused of forcing employees to give 10% of wages — Churchome, the Kirkland-based church that counts celebrities like Russell Wilson and Justin Bieber among its thousands of members, has been accused by an employee of requiring workers to donate a portion of their earnings back to the religious organization or risk being fired.
---
THAT WASHINGTON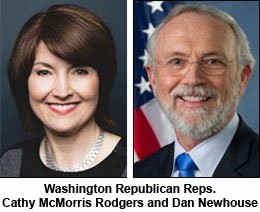 ► From The Hill — GOP downplays importance of budget with debt ceiling looming — House Republicans are deemphasizing the importance of a GOP budget in the context of debt-ceiling talks, signaling their blueprint might not even be finalized until after the conference figures out its moves on raising the federal government's borrowing limit.
EDITOR'S NOTE — Translation: They don't want to explain what programs and services they want to cut because they know it will be extremely unpopular. Instead, under threat of the nation defaulting on its debt for the first time ever and plunging into economic turmoil, House Republicans want President Biden to agree to cuts behind closed doors so that he can be blamed for the bad news.
► From The Hill — Here is where the debate on Social Security and Medicare stands in Congress — An array of policy options have been floated by GOP lawmakers in both the House and Senate on what to do about the future of entitlement earned benefit programs. The options have ranged from not touching the programs at all to raising age requirements and sunsetting the programs on a regular basis, which would require reapproval from Congress. Democrats have maintained that they do not want to touch Social Security or Medicare at all, and Biden has proposed taxing the wealthy to help shore up the programs — which has little chance of gaining traction among Republicans.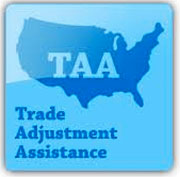 ► From Politico — Congress appropriated $500M for workers. Democrats can't agree on whether to spend it. — Two powerful Senate Democrats — Sens. Patty Murray and Ron Wyden — are at odds over whether funding in last year's government spending bill can be claimed by workers whose jobs have been sent overseas. While stressing that the senator supports Trade Adjustment Assistance in principle, Murray's office believes the TAA program remains expired and the money cannot be spent without authorizing language. Wyden disagrees.
► From Bloomberg — Tech sector H-1B employees' spouses can work in U.S., judge says — Big technology companies won a major court victory in Washington, where a judge dismissed a suit challenging the rights of highly skilled H-1B visa holders' spouses to work in the U.S.
► From Roll Call — Founder of Senate 'union tracker' aims to empower staffers — In mid-March, former congressional staffer Gabe Garbowit launched SenateUnionTracker.com, which, true to its domain name, tracks the union support, or opposition, of all 100 senators.

► From the Washington Post — This agency tries to preserve pensions for millions of people — The Pension Benefit Guaranty Corp. renegotiated retirement plans during the pandemic.
---
AEROSPACE
► From the PS Business Journal — Chinese airline to take delivery of over 100 Boeing 737 MAX jets — China Southern Airlines released its delivery and disposal plan this week, indicating that it would take possession of 103 Boeing 737 MAXes through 2025.
► From KWCH — Machinists union to hold strike sanction vote ahead of Spirit contract talks — Voting is underway at Wichita's Hartman Arena for Spirit Aerosystems machinist union members. They're voting on strike sanctioning. It's not a vote to strike, but it allows workers to strike in June if contract negotiations, which begin May 1, fail to reach an agreement with Spirit.
---
NATIONAL
► From CNBC — United Airlines reaches tentative labor agreements with ground workers union — United Airlines has reached tentative agreements with a union representing nearly 30,000 ground workers, the labor group said Wednesday. The International Association of Machinists and Aerospace Workers said the two-year tentative agreements cover "industry-best" wage rates, as well as job protection and certain guards against outsourcing roles. The specific terms of the contracts were not disclosed.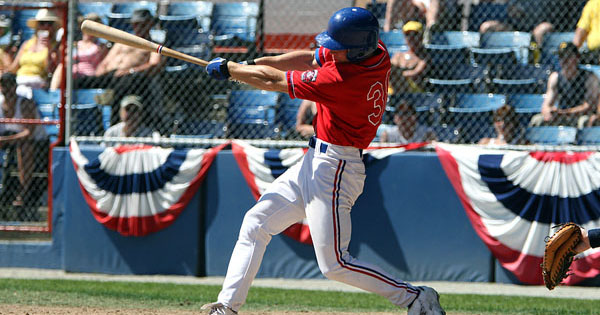 ► From the AP — Minor leaguers reach 5-year labor deal with MLB — Minor league players reached a historic initial collective bargaining agreement with Major League Baseball on Wednesday that will more than double player salaries, a person familiar with the negotiations told The Associated Press. As part of the five-year deal, MLB agreed during the contract not to reduce minor league affiliates from the current 120. The sides reached the agreement two days before the start of the minor league season.
EDITOR'S NOTE — Ready for a big-league raise? Get more information about how you can join together with co-workers and negotiate a fair return for your hard work. Or go ahead and contact a union organizer today!
► From The Hill — Train carrying ethanol derails, forcing evacuations in Minnesota — A BNSF Railway train carrying ethanol derailed in a southwest Minnesota town on Thursday, causing a number of cars to burst into flames and prompting evacuations of residents in the area, authorities said.
► From Jacobin — States across America are trying to weaken child labor protections — It's not just Arkansas: in states across the country, Republicans are making a concerted push to roll back laws protecting children from working dangerous jobs like construction and meatpacking.
► From Reuters — U.S. labor force gap mostly due to pre-pandemic trends, study finds — Almost all of the remaining shortfall in U.S. labor force participation is the result of demographic and other trends that predate the COVID-19 pandemic, according to new research that suggests little chance that growth in the number of workers will help ease a tight American job market.
► From Jacobin — Veterans can help reinvigorate the labor movement (by Steve Early) — Military veterans like the great labor leader Tony Mazzocchi have played a central role in US labor battles in the past. And if the union movement is to rebuild itself, working-class veterans will have to play an important role today, too.
---
The Stand posts links to Washington state and national news of interest every weekday morning by 10 a.m.
Short URL: https://www.thestand.org/?p=115567
Posted by
admin
on Mar 30 2023. Filed under
DAILY LINKS
. You can follow any responses to this entry through the
RSS 2.0
. Both comments and pings are currently closed.