Show CTCs the money! | South Sound Labor School | Gen Z ♥s Unions
Wednesday, April 12, 2023
---
THIS WASHINGTON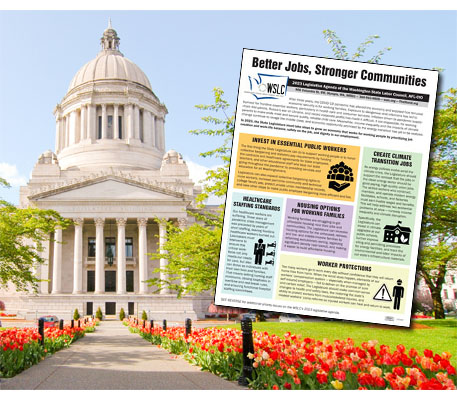 UPDATED TODAY at The Stand — Where bills stand in the home stretch at State Capitol — The Senate passed HB 1762 to improve warehouse safety, but stripped the bill of enforcement provisions and excluded many warehouse workers from its protections. The Washington State Labor Council, AFL-CIO is urging against concurrence in the House and to restore the House-approved version in conference committee.
Meanwhile, several important pro-worker bills — including legislation that provides basic protections for rail workers — have yet to receive a vote and face today's cutoff deadline to do so.
The Stand (April 7) — Take action to support rail workers in Washington
► From KING — Teachers and students in Washington call for more funding for community colleges — Teachers and students from several community colleges held walkouts and rallies on Tuesday calling for higher pay for teachers and more funding from the state. Some of the biggest rallies included a teach-in at the State Capitol and walkouts at Seattle Central College, Yakima Valley College and Lynnwood Convention Center. The rallies were led by the Washington branch of the American Federation of Teachers. "We love our students, but we've got to pay the bills," said Pete Knutson, a professor at Seattle Central College. "We got to pay food, rent and everything else."
► From KIRO — Seattle Colleges faculty join statewide walkout demanding pay equity, funding for community colleges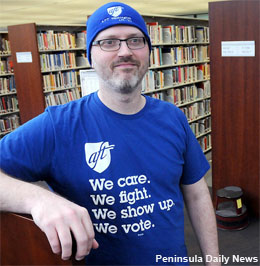 ► From the Peninsula Daily News — Faculty support — Tim Williams, instructional and reference librarian at Peninsula College and president of the college's Faculty Association, displays his AFT shirt and hat on Tuesday on the Port Angeles campus. He said that while Peninsula College faculty were not participating in a community college walkout planned in Seattle, Olympia, Lynnwood and Tacoma, they are supporting its aims to pressure the state Legislature into providing more support for community colleges.
► From the Spokesman-Review — Duplex influx? Middle housing passes hurdle in Senate — A slimmed version of a bill to allow more duplexes or fourplexes in cities across Washington is on its way to becoming law. The "middle housing" proposal passed the state Senate 35-14 on Tuesday. It previously passed 75-21 in the state House of Representatives, where it must receive one more approval before heading to Gov. Jay Inslee's desk.
► From the Seattle Times — Amid post-Roe landscape, WA lawmakers pass abortion 'shield law' — The Washington Senate on Monday passed a "shield law" that blocks local cooperation with out-of-state efforts to pursue criminal and civil cases related to abortion, sending the legislation to Gov. Jay Inslee.
► From KNKX — Advocates push WA lawmakers to help undocumented immigrants cover health insurance premiums
► From the Washington Post — America needs clean electricity. These states show how to do it. — Today, the United States is running a natural experiment in electricity generation, with a patchwork of policies and power grids. What can we learn from the states that make cleanest power?
EDITOR'S NOTE — Washington is among the states that make the cleanest power.
---
LOCAL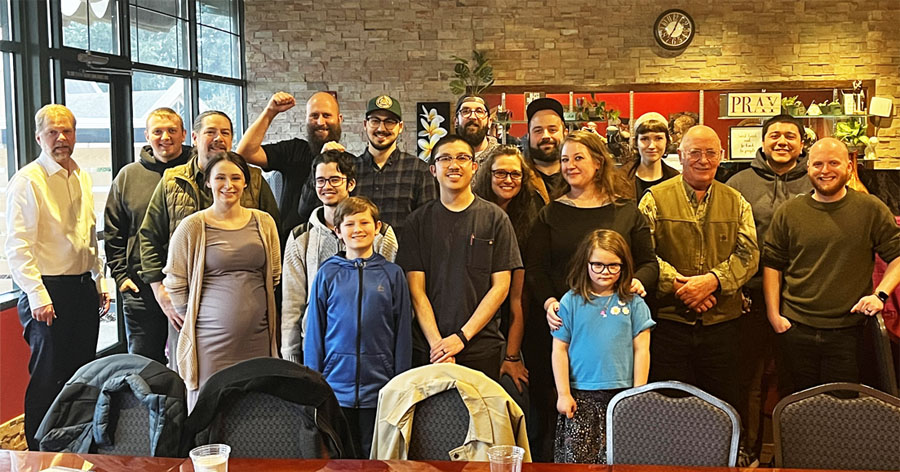 ► From the AFL-CIO — South Sound Labor School teaches young people to organize — On April 5, the Thurston-Lewis-Mason Counties Labor Council and the Pierce County Central Labor Council held a joint meeting of young and emerging members to discuss partnering on a broader labor council project designed to recruit and develop young union members.
► From KOMO — Post office ramps up hiring amid understaffing challenges — News cameras are rarely allowed behind the counter, but the U.S. Postal Service needs help hiring right now, so they gave KOMO News a behind-the-scenes look at how they do things at their Lake City Post Office in Seattle.
---
AEROSPACE

► From the Seattle Times — Boeing jet deliveries surge in March, marking 2nd-best month in 4 years — After a prolonged stretch of anemic jet delivery rates, Boeing's total deliveries surged in March, marking the plane-maker's second-highest monthly total in four years. Boeing jet orders and deliveries data released Tuesday suggests an acceleration of the rework on MAXs and Dreamliners previously grounded and stored.
---
THAT WASHINGTON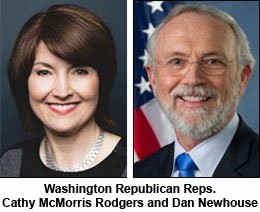 ► From The Hill — GOP largely silent on Texas ruling with party in a bind on abortion — It's been four days since a federal judge in Texas invalidated the Food and Drug Administration's (FDA) approval of mifepristone, and top Republicans have largely been silent on the issue. It highlights a political bind facing Republicans, who are reaping legal wins after years of pushing to restrict abortions, but paying the price among a general electorate that largely favors legal abortion access.
EDITOR'S NOTE — Not a peep so far from Washington's Republican Reps. Cathy McMorris Rodgers and Dan Newhouse.
► From the Washington Post — Inflation eases again in March, but remains at 5 percent — Inflation ticked down yet again last month, but prices continued to rise — especially housing costs — at a faster than normal pace. While price increases remain too high to be comfortable for most American consumers and businesses, the overall picture suggested the Federal Reserve might soon be ready to pause its aggressive campaign to raise interest rates to slow the economy.
---
NATIONAL
The Stand (Oct. 14, 2022) — Grocery unions decry proposed Kroger-Albertsons merger
The Stand (Dec. 14, 2022) — Union to Kroger: Fix your payroll problems at Fred Meyer, QFC
► From WABC — Rutgers strike: University considering legal action to force faculty back to work — The standoff at Rutgers University reached day three after thousands of professors, part-time lecturers and graduate student workers at New Jersey's flagship university went on strike on Monday. The two sides remain far apart on key issues including a pay increase.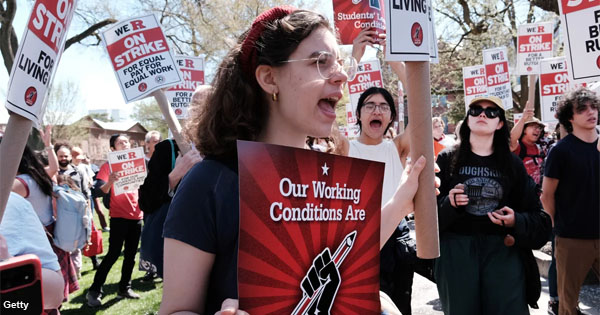 ► From NPR — Gen Z is the most pro union generation alive. Will they organize to reflect that? — A recent poll shows that public support for labor organizing is the highest it's been in decades. But union membership is at an all-time low. Will Gen Z bridge that gap? The strike at Rutgers is part of a larger trend in labor politics, where more young workers are embracing unions and the potential protections they can bring to the workplace.
EDITOR'S NOTE — Hey, Gen Z (and the rest of you for that matter). Are you ready for a real voice at work? Get more information about how you can join together with co-workers and negotiate a fair return for your hard work. Or go ahead and contact a union organizer today!
---
The Stand posts links to Washington state and national news of interest every weekday morning by 10 a.m.
Short URL: https://www.thestand.org/?p=116051
Posted by
admin
on Apr 12 2023. Filed under
DAILY LINKS
. You can follow any responses to this entry through the
RSS 2.0
. Both comments and pings are currently closed.