Do the right thing, Laxman | Still need votes | Unions gain members
Tuesday, April 11, 2023
---
STARBUCKS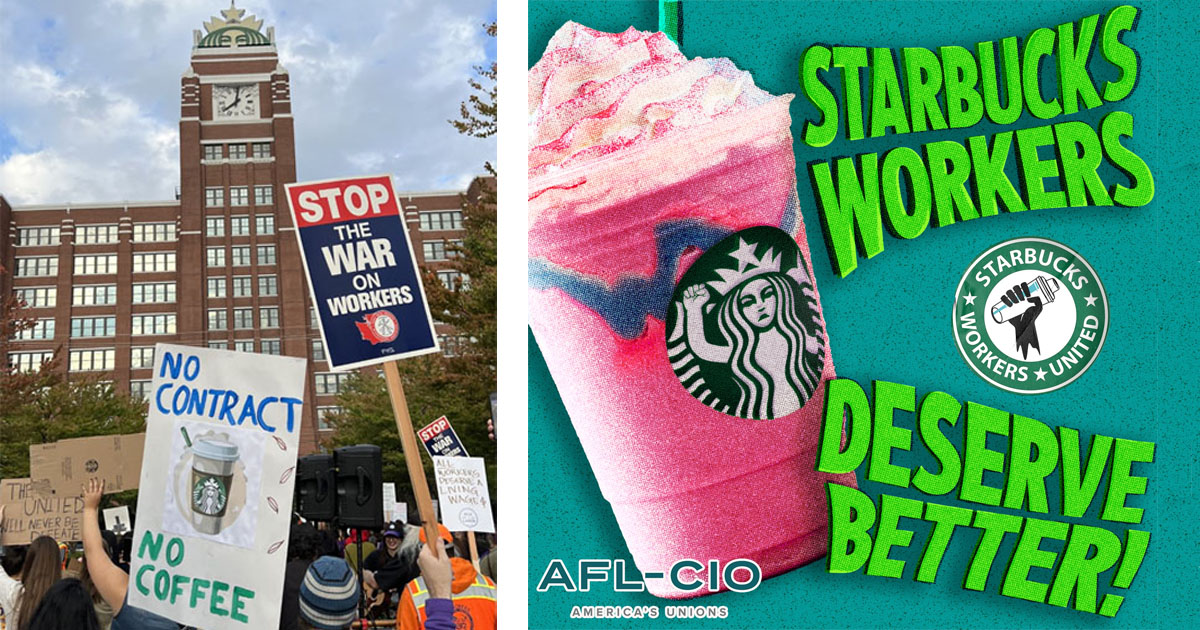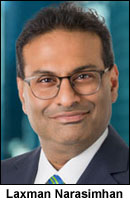 ► From the Seattle Times — Dozens of progressive groups back Starbucks union workers — More than 40 progressive organizations are showing their support for Starbucks union workers by urging the company's new CEO, Laxman Narasimhan, to start a new chapter with workers. "We urge you to create and build a healthy working relationship with unionized partners," the organizations said in a letter sent Tuesday to Narasimhan. The organizations, including the AFL-CIO and the SEIU, represent a supporter base of more than 62 million and more than 496 member organizations.
TAKE A STAND — Starbucks' new CEO Laxman Narasimhan has a chance to turn the company around and treat workers with respect. Sign the petition calling on him to do the right thing.
---
AEROSPACE

► From Reuters — Exclusive: Boeing targets 2025 for return to pre-crisis 737 MAX production rates — Boeing intends to restore production of its bestselling 737 MAX jet to its 2019 rate of 52 a month by January 2025 as it seeks to fully recover from two deadly crashes and the COVID-19 pandemic that curtailed output, sources said. After increasing monthly MAX production rates to 38 in June, Boeing's current plans call for 42 MAXs a month by January 2024 and 47 by June 2024, according to the sources.
---
THIS WASHINGTON



UPDATED TODAY at The Stand — Where bills stand in the home stretch at State Capitol — Important pro-worker bills, including legislation that provides basic protections for warehouse workers and rail workers, have yet to receive a vote and face tomorrow's cutoff deadline to do so.
The Stand (April 7) — Take action to support rail workers in Washington
The Stand (April 3) — Urge senators: Support HB 1762 to improve warehouse safety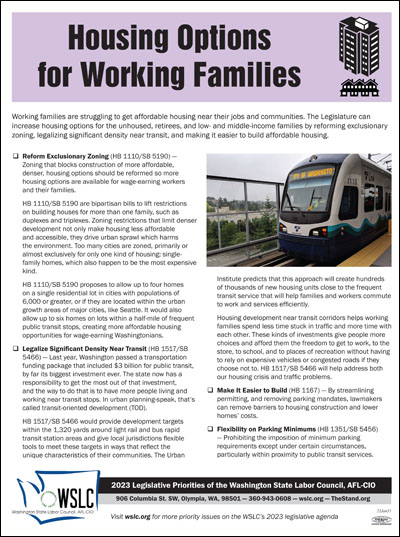 ► From KUOW — Washington's 'middle housing' bill has been tweaked a bit. Here's what's in it now — The legislators behind HB 1110 say it will help alleviate those daunting numbers by addressing a lack of what's called "middle housing." They want to allow multi-family buildings to be built in typically single-family neighborhoods, including duplexes, triplexes, fourplexes, and so forth. Last month, HB 1110 passed the House with massive bipartisan support (75-21). On Monday, the bill made it out of the state Senate's Ways and Means Committee. Along the way it's been poked, prodded, and whittled away through the amendments process.
EDITOR'S NOTE — HB 1110 is among the legislative priorities of the Washington State Labor Council, AFL-CIO. It would increase housing options for the unhoused, retirees, and low- and middle-income families by reforming exclusionary zoning and making it easier to build affordable housing.
► From Crosscut — How Washington plans to spend money from the new carbon-cap law — Lawmakers are looking to invest revenue from the Climate Commitment Act in electric buses, ferries and more clean-energy projects around the state.
---
THAT WASHINGTON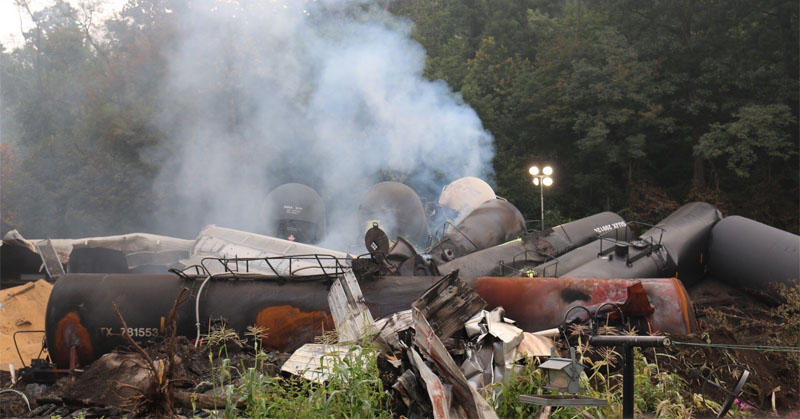 ► From Vice — Please stop crashing trains so much, agency responsible for safety regulation asks railroads — Amidst rising scrutiny over freight rail safety practices, particularly the length and make-up of trains, a common question raised by the media has been why regulators didn't prevent this kind of dangerous corporate practice before disaster struck. Seemingly in response to that question, the Federal Railroad Administration, which regulates freight rail safety, issued an advisory last week that essentially asked railroads to please make trains safer. 
► From the Washington Post — Black unemployment rate hits record low 5 percent — Just three years ago, the Black unemployment rate had spiked to reached a pandemic high of 16.8 percent, compared to the record White unemployment rate of 14.1 percent. "This is a victory," said William Spriggs, chief economist for the AFL-CIO and a professor at Howard University. "It's not only that Black unemployment is low. It's also that, for the first time, a higher share of Black people are working than White people."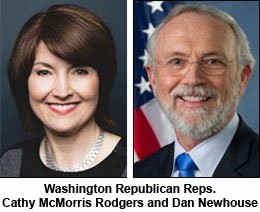 ► From the Washington Post — GOP eyes new work requirements for millions on Medicaid, food stamps — House Republicans are eyeing new work requirements for millions of low-income Americans who receive health insurance, money to buy food and other financial aid from the federal government, reprising the party's historic crusade against welfare as some lawmakers seek new ways to slash spending. "I don't think hard-working Americans should be paying for all the social services for people who could make a broader contribution and instead are couch potatoes," said Rep. Matt Gaetz (R-Fla.) The White House responds:
"The President has been clear that he will oppose policies that push Americans into poverty or cause them to lose health care. That's why he opposes Republican proposals that would take food assistance and Medicaid away from millions of people by adding burdensome, bureaucratic requirements."
► From The Hill — 65 percent in new poll against lifting retirement age for Americans in their 20s — In new poll, 72 percent of Democratic-identifying respondents and 59 percent of Republican-identifying respondents said it was "unfair" and "unrealistic" to expect younger Americans to work into their 70s. By contrast, the poll showed bipartisan support for upping taxes on the wealthy to extend solvency for Social Security.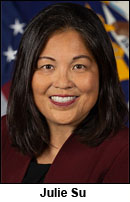 ► From 19th News — What a landmark sweatshop case tells us about Julie Su's approach to labor — In 1995, dozens of garment workers, most of them women, were freed from a California sweatshop. The lawyer who is now Biden's nominee to head the Labor Department took their case.
► From the AP — Justice Department appeals Texas abortion pill order — The Justice Department on Monday appealed a Texas court ruling that would halt approval of a drug used in the most common method of abortion in the U.S., calling the decision "extraordinary and unprecedented."
► From the NY Times — Abortion pill ruling may face headwinds at the Supreme Court — Even justices hostile to abortion and the administrative state may think twice, legal scholars said, before embracing a Texas judge's decision.
---
NATIONAL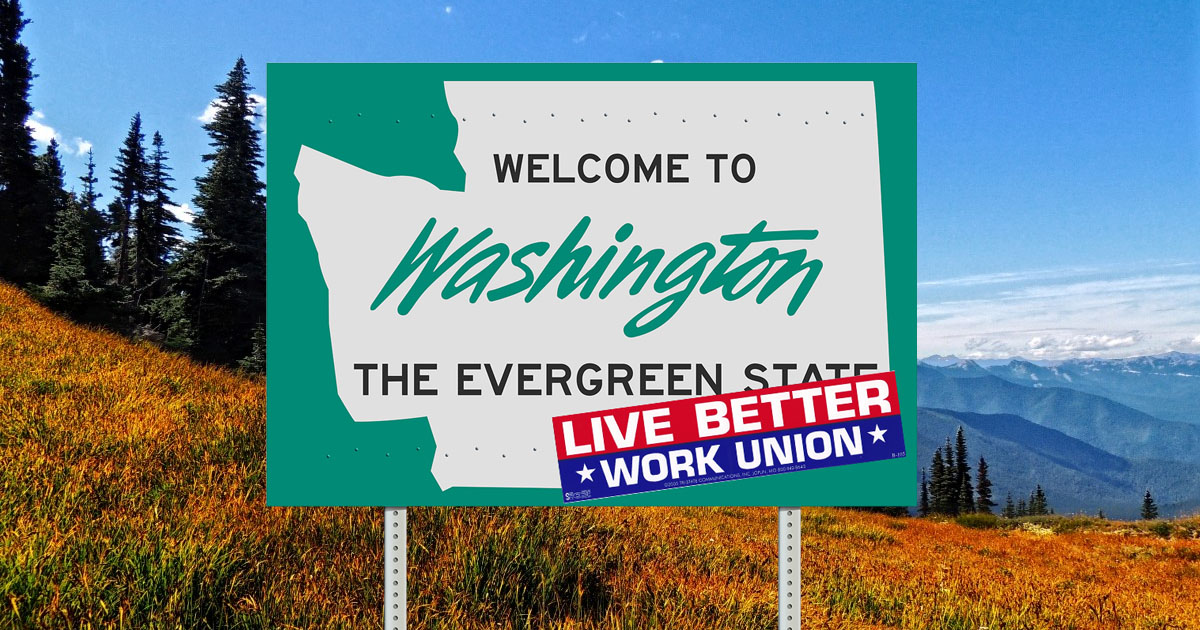 ► From Bloomberg Law — Unions report key membership gains in 2022, federal forms show — Several large U.S. unions saw double-digit growth in 2022 at the same time employers were weathering a tight labor market and a wave of worker dissatisfaction, according to a Bloomberg Law analysis of new federal filings from the previous calendar year. Annual union disclosures to the U.S. Department of Labor offer the most detailed look yet at how labor groups have flourished—and struggled—in the post-pandemic economy. More than 50 groups that filed membership and financial disclosures in the past month reported a collective net membership increase of 3%, slightly higher than what the Bureau of Labor Statistics reported in January.
The Stand (Jan. 19, 2023) — Washington remains the 3rd most unionized state
EDITOR'S NOTE — Ready for a voice at work? Get more information about how you can join together with co-workers and negotiate a fair return for your hard work. Or go ahead and contact a union organizer today!
► From the AP — Rutgers faculty go on strike, picket outside classes — Thousands of professors, part-time lecturers and graduate student workers at New Jersey's flagship university went on strike Monday — the first such job action in the school's 257-year history.
► From the AP — Black lawmaker who was expelled reinstated to Tennessee seat — One of the two Black Democrats who were expelled last week from the Republican-led Tennessee House was reinstated Monday after Nashville's governing council voted to send him straight back to the Legislature.
► From Reuters — Tennessee Democrats push to bring second expelled lawmaker back to House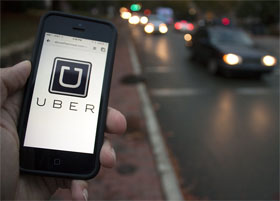 ► From the LA Times — Are you a victim of algorithmic wage discrimination? If not, just wait (by Brian Merchant) — The notion that people should be paid the same wages for doing the same work is one of the most fundamental assumptions about a fair labor market. And yet, according to new research from Veena Dubal, a law professor at UC Hastings, on-demand app and tech companies have been undermining this crucial compact in ways that stand to influence the future of work in deeply concerning ways. Dubal calls this "algorithmic wage discrimination," and it's a pernicious trend that has flown under the radar for too long. It's a phenomenon that, she says, can reduce your pay, undermine efforts to organize your workplace, and exacerbate racial and gender discrimination. And it stands to be supercharged by the rise of AI.
---
TODAY'S MUST-READ
► From Jacobin — Building a community of disabled workers changed my relationship with my union (by Katie Meyer) — Unions aren't just for fighting for better pay and benefits. They can also be tools for disabled solidarity. As our union grew through organizing conversations with grad workers across campus, so did our connections with disabled, chronically ill, and neurodivergent grad workers, which led to our union building its first caucus for this group of workers. While we are relatively new, this caucus is building a space of support and interdependency and organizing to fight for the needs of disabled workers. Instead of just saying "I am a disabled grad worker," now I can say "we are disabled grad workers." It might seem small to some, but for me, it's the most important thing about our union.
---
The Stand posts links to Washington state and national news of interest every weekday morning by 10 a.m.
WASHINGTON IS A UNION STATE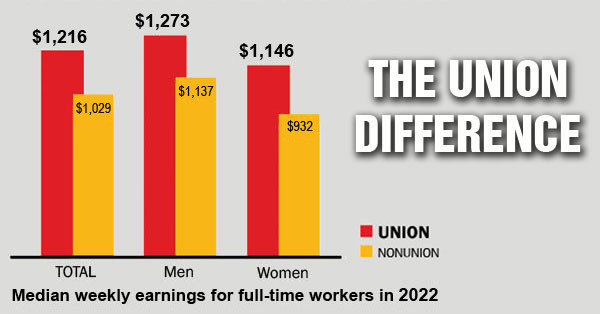 CHECK OUT THE UNION DIFFERENCE in Washington state: higher wages, affordable health and dental care, job and retirement security.
FIND OUT HOW TO JOIN TOGETHER with your co-workers to negotiate for better working conditions and respect on the job. Or go ahead and contact a union organizer today!