Urge senators: Support HB 1762 to improve warehouse safety
OLYMPIA (April 3, 2023) — All workers in Washington state deserve safety, dignity and humanity on the job. But in the era of e-commerce and prompt home delivery, some warehouse workers' already fast-paced and physically demanding work has been accelerated, leading to unsafe conditions and costly, debilitating injuries.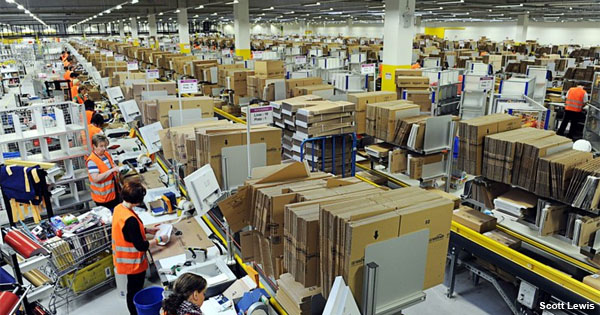 Washington state legislators are advancing legislation to provide transparency and protection for these workers.
HB 1762, sponsored by Rep. Beth Doglio (D-Olympia), will require companies operating large warehouses to inform workers what their production quotas are and to ensure that their employees do not work through their rest, bathroom or meal breaks to meet those expectations. The bill passed the state House of Representatives and the Senate Labor & Workforce Standards Committee, and is expected to get a Senate floor vote at any time.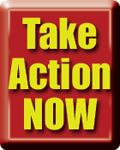 TAKE A STAND — The Washington State Labor Council, AFL-CIO is asking union members and other supporters of safe workplaces to send a message to your Washington State Senators in support of HB 1762. Please take two minutes to urge senators to vote "yes" on this important bill.
Workers in large warehouses and distribution centers have powered the growth and expansion of e-commerce. As a consequence, they have experienced serious work-related injuries and illnesses at more than three times the average rate for other industries.
Amazon warehouses, in particular, have some of the highest injury rates in the country. At Amazon's distribution center in DuPont, for example, nearly one of every four workers suffered a serious injury in 2020, according to the state Department of Labor and Industries (L&I). That kind of exceedingly high injury rate not only harms workers and their families, it pushes up workers' compensation premiums and healthcare costs for everyone.
In 2021, The Seattle Times and The Center for Investigative Reporting reported that Amazon was deliberately misleading the public about the prevalence and nature of workplace injuries and that L&I's investigation into its DuPont warehouse found that Amazon did not sufficiently prevent workplace health and safety hazards. This resulted in a $7,000 citation. Another citation was issued in December 2021 for similar safety hazards at the Sumner warehouse.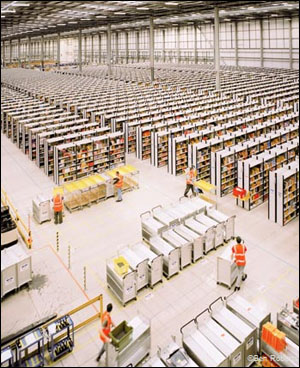 Federal safety investigators from the Occupational Safety and Health Administration have also cited Amazon warehouses for putting workers at serious risk of injury. But even if OSHA prevails in Amazon's appeal of the citations, the $460 billion company faces a total of just $60,269 in fines.
The bottom line: the company knows that its demands on warehouse employees have resulted in higher injury rates. But rather than fix the problem, they appeal citations and/or pay small fines, deny a problem exists, and the injuries continue.
That's why Washington state lawmakers want to provide warehouse employees more transparency and protection, so they understand what is expected of them and aren't pressured to work at faster and faster speeds, leading to more injuries.
"We can lower injury rates in warehouses by enforcing safety standards and requiring employers to communicate clearly with workers about expectations," said Rep. Doglio. "The current increasing use of quotas and our 'need' for packages at our doorsteps in record times, means that workers are continually pressured to work faster and harder without recovery time. Unfortunately, this has not been a self-correcting problem: without statewide protections, these injuries will only increase."
Please take two minutes today to send your State Senator a message supporting HB 1762.
---
► From the Seattle Times on March 6— WA Legislature can protect warehouse workers when employers won't (by Rep. Beth Doglio and Sen. Steve Conway) — In 2020, 23.9 out of every 100 workers in Amazon's DuPont distribution center in Pierce County fell victim to a serious injury. Let us say that again. Nearly a quarter of all workers at the warehouse were injured seriously. That's one of the highest injury rates in the country. Those injuries range from carpal tunnel to back sprains to more debilitating musculoskeletal disorders from doing strenuous tasks and repetitive motions for hours… That is why we are sponsoring SB 5348 and HB 1762, common-sense solutions that require employers to be transparent about their use of quotas with workers and safety regulators, and prohibits quotas from interfering with meal and rest breaks and exposure to health and safety hazards.
Short URL: https://www.thestand.org/?p=115665
Posted by
David Groves
on Apr 3 2023. Filed under
STATE GOVERNMENT
,
TAKE A STAND!
. You can follow any responses to this entry through the
RSS 2.0
. Both comments and pings are currently closed.